General: PROMESA BIBLICA DIA A DIA
Choose another message board
| | |
| --- | --- |
| Reply | Message 1 of 2 on the subject |
PROMESAS BIBLICAS DIA A DIA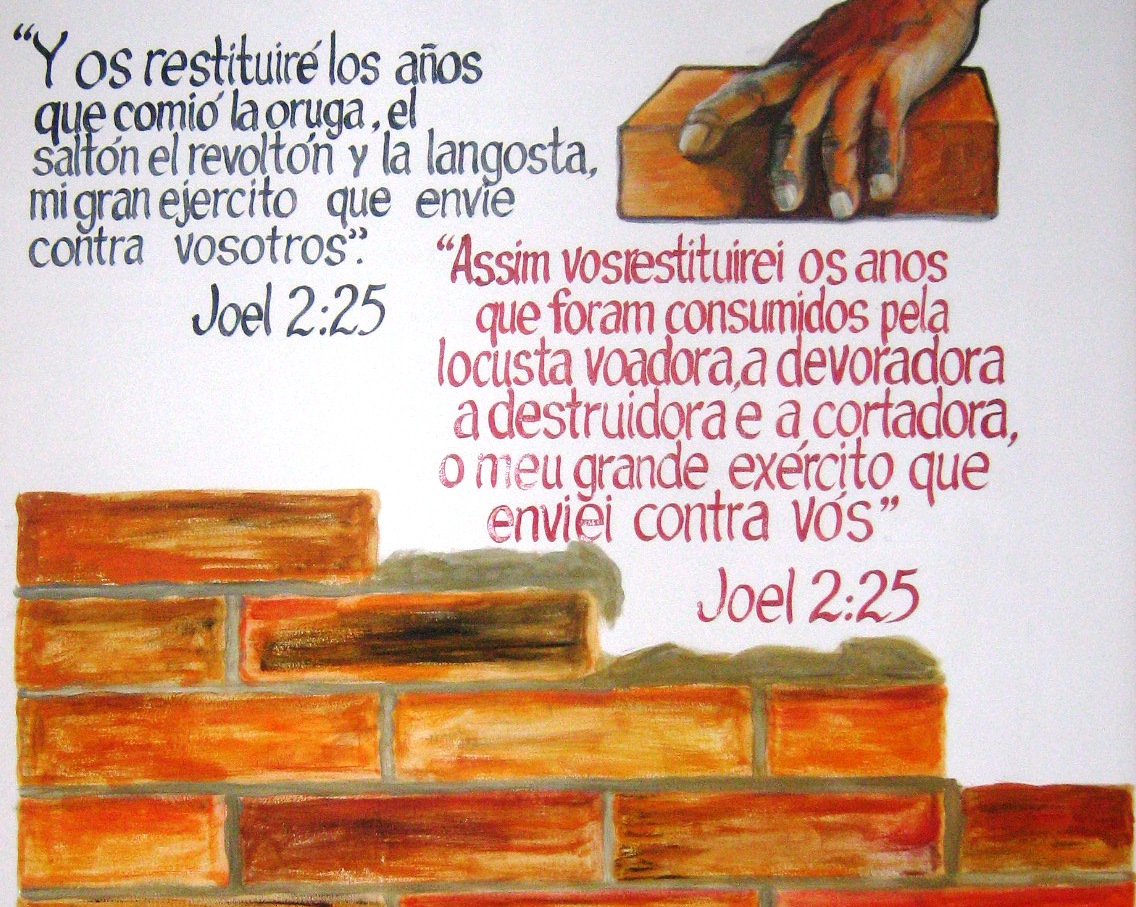 "Dios es fiel a sus promesas. Lo que promete, lo cumple. Es un Dios de pacto y promesas. Dios habla solo la verdad, nunca miente. Es digno de confianza, ten seguridad de eso. En Dios se puede confiar. Confia en Dios Padre, en Jesus el Hijo de Dios, que es Dios mismo manifestado como hombre. Confia en el Espiritu Santo de Dios cuando te habla; discernir su voz para que solo oigas lo que Dios Padre quiere decirte. Cree, pues, las promesas de Dios. Cree las promesas preciosas de la Biblia. Escuchar, creer y recibir por la fe. La Biblia es la Palabra de Dios a los hombres. Pidele que te de lo que te prometio y El oira y
concedera."
Graciela
http://www.gabitogrupos.com/MATRIMONIOSVENCEDORES/
http://matrimoniosvencedores.ning.com/
http://matrimoniosvencedores.groups.live.com/
http://ar.groups.yahoo.com/group/Mujer_no_estas_sola/
http://www.metroflog.com/-mujer
-
http://grace58ma.spaces.live.com/

First

Previous
2 to 2 of 2
Next

Last

| | |
| --- | --- |
| Reply | Message 2 of 2 on the subject |
| | |
| --- | --- |
| From: maritza | Sent: 10/08/2010 03:46 |
Comeréis hasta saciaros, y alabaréis el nombre de Jehová vuestro Dios, el cual hizo maravillas con vosotros; y nunca jamás será mi pueblo avergonzado.
BENDICIONES MI HERMANA
LINDA NOCHE PARA TI
©2017 - Gabitos - All rights reserved