| | |
| --- | --- |
| From: timber (Original message) | Sent: 21/08/2019 19:38 |
| | |
| --- | --- |
| Reply | Message 113 of 127 on the subject |
Hi everyone, just here to make a quick stop. I was able to get some of my files off of my desktop comp and put them into a flash drive. I will going through some of my OLD stuff and see what is good to share ♥ I am a little beat, since we had a big day yesterday. Fun but it was too early for to be out and about (9 AM) lol It was a bunch of us ladies (my mother-in-law, all 3 of her daughter-in-laws, step-daughter and her friends) checking out the "market days", which is only once a month. There was a lot of nice things but very pricey. I was able to find some cute silver cross earrings for my mom and I cannot wait to give it to her.
I forgot to mention, it was COLD. I left without a jacket or sweater and regretted it - I was shivering throughout the time we were there and when we went out for lunch. When we got back home, I got into my jammies and went right for bed to warm up lol
Hope you are all doing well and enjoying the weekend ♥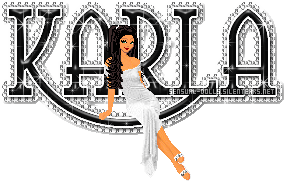 Made back in 2007
| | |
| --- | --- |
| Reply | Message 114 of 127 on the subject |
| | |
| --- | --- |
| From: Chuy | Sent: 16/02/2020 18:21 |
| | |
| --- | --- |
| Reply | Message 115 of 127 on the subject |
Hi everyone , I am just trying to keep checking to see if any new activity is happening... Karla you sound very busy with your website and I can understand fully what you are going through ... I am just still trying to update more on my site , but afraid a lot of it in uploading is just a hit and miss... as I cannot get anyone who understands how Frontpage works to help me... I was told from the owner of one of my groups that if I did one of the Winnie group courses "web design" that she teaches it in frontpage, but in doing that you first must complete 3 other tutorial classes each has at leastd 90 or more tuts to do and could ven be more ,, so still thinking about it ... Hope everyone is having a great day in their part of the world ..
Daphne
| | |
| --- | --- |
| Reply | Message 116 of 127 on the subject |
Hola Chuy! Hello everyone!




Oh

Daphne

, what a pretty tag! The colors are so delicate. I have never used Frontpage and I am wondering, is that something that comes in all Windows computers?? I searched for tutorials and found

http://www.electricteacher.com/tutorial2.htm

- not sure if that is something that can help you. I hope you can figure it out with no problems (or long courses) so you can work smoothly ♥




I have spent my time uploading files and editing pages. I wish I could be organized but it is hard lol



An old tag I made Oct. 30, 2013
| | |
| --- | --- |
| Reply | Message 117 of 127 on the subject |
Karla, Microsoft Front page is a very old html editor programme and I have had it for over ten years the version that I have is 2000, but it still works and I at least know how to do most things with it , even though hyperlinking can be a hit or miss lol .... I do have Dreamweaver as a girlfriend gave it to me also about 15 year ago but I dont want ot have to try and learn another programme. I just love all the glitter stuff that is here and just need more time to play...lol I do that your starting to feel better , I actually was lookin on pintest the other day andfound a very old tutorial of yours come up ... must try it soon
Not sure if it is day or night for you, but either way enjoy it .!!
| | |
| --- | --- |
| Reply | Message 118 of 127 on the subject |
Well it is night time over here (10:39 as I type this) but I stay up all night long. My body is used to being up all hours of the night and sometimes, I do not know what day it is anymore! lol I do not like hard or complicated stuff, so if I would have to learn something new like that, I would just leave it alone and try and figure something else to do. For years now, I have been wanting to change the format of my websites (tableless layouts) but never figured out how to make them work for me. There are a lot of websites with the coding but no information on what I want to know about them and why I cannot make it work. So, I decided to just leave mine they way they are with Frames coding. It is so easy that way lol




I am wondering what tutorial you found
| | |
| --- | --- |
| Reply | Message 119 of 127 on the subject |
Well I am much like you as I go to bed late and then sometimes cant sleep so open up the laptop and start doing things ... and at present I am mad on looking around for glitter stuff so then your tutorial came up
I dont think my copy paste for the link is working somehow..lol , but it was an old Tripod site called psp7 Doll glitter names with a very pretty glitter fill. .. I love making tables and frames in Frontpage and I know it is old school but it is what I like ...lol... I must go back and look at your site again... it is 9.20 pm here so a few hours before I will hit the sack... I am also mad on watching Chinese Drama ( old tradional stuff ) and usually watch about 4 episodes a night, I think I am up to about my 12th Drama series each of which has at least 50-60 episodes ... I am love them ..
| | |
| --- | --- |
| Reply | Message 120 of 127 on the subject |
Karla this is from the website of yours ..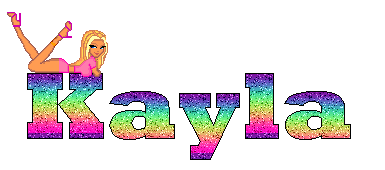 | | |
| --- | --- |
| Reply | Message 121 of 127 on the subject |
Well here i am at 1am in the morning and could not sleep , just realised the tut is by a Kayla not Karla.. guess i should learn to read properly and not just look at hte dolls and glitter. lol sorry about my boo boo , just a senior moment
| | |
| --- | --- |
| Reply | Message 122 of 127 on the subject |
Lol, Daphne! Do not worry, I think a lot of ushere get those moments too. I know my everyday Life is a "boo boo" kind of moment lol At GE, I have 2 tutorials on how to make glitterfills and I have even posted more old fills I had on my desktop computer. I cannot believe how many sets I have made throughout the years! I am sure you will find a lot of stuff you can work with too ♥




I love watching dramas from South Korea. I have watched some from Japan and also in Chinese. I would watch a lot of them on television (digital channels) and now with Netflix, I can watch them anytime I want. However, I have not done so in a while. What are you currently watching, if you do not mind me asking?



| | |
| --- | --- |
| Reply | Message 123 of 127 on the subject |
Hi Karla, I am currently watching Empire love of course they are all english subtitles ... ( i cant read or write chinese ..lol )
I for some unknown reason can not find out how to just copy and paste the hyperlinks for the ones that I have watched.,... I have loved most of them
| | |
| --- | --- |
| Reply | Message 124 of 127 on the subject |
I would love to see your tutorials on how you also make your glitter fills , I just did this myself using a glitter fill that I made ... I am thinking of getting another Domain name possibly "Daphne's place " if available.. and using it just for my own personel stuff and glittery things ... I think this is abit over the top...lol
| | |
| --- | --- |
| Reply | Message 125 of 127 on the subject |
Karla, can you advise me or show me a tut that makes the frame and text glitter better than what I have done, it does not look correct. daphne
| | |
| --- | --- |
| Reply | Message 126 of 127 on the subject |
That is a pretty header, Daphne! You did a fabulous job ;) I usually have my frames set to the default speed of 10. Also, depending on the Noise Effect, it can make it look a little off. I used to set my noise settings to, for example, 30, 35, 40 (one setting for each frame). But then, I figured out that you can leave it to one # setting and it will still change (add noise, undo, add same noise again to next frame).




I have not watched any of the chinese dramas you posted. There is one I watched years ago called, Silent Tears. My main domain is Silentears, but it is not named after the drama. I got my domain years before ever finding that drama lol The most recent chinese ones I have watched (on Netflix) were Meteor Garden (I watched the S.Korean version of this story called Boys Over Flowers) and A Love So Beautiful.
| | |
| --- | --- |
| Reply | Message 127 of 127 on the subject |
Loved all of these ones !!
Love in the imperial palacae
The story of Yanxi palace
Ruyis royal love in tdhe palace
Nothing gold can stay
the flames daughter
Legend of Fuyao
The legend of Dugu
The kings woman
Thanks for the info on the frames . I will give it a go again and see if I can make it bette., I lov ethe name of your Domain... I cna't thinl of anything special at present but no rush ...
I will google for the chines drama tdhat you have seen as well... I have my neice adfdicted to the chinese ones as well.... she told me that one is fabulous called "Mary me Mary" , but I have so many other yet on my list to watch that it may be some time before I get to it ...lol
First
Previous
113 a 127 de 127
Next
Last