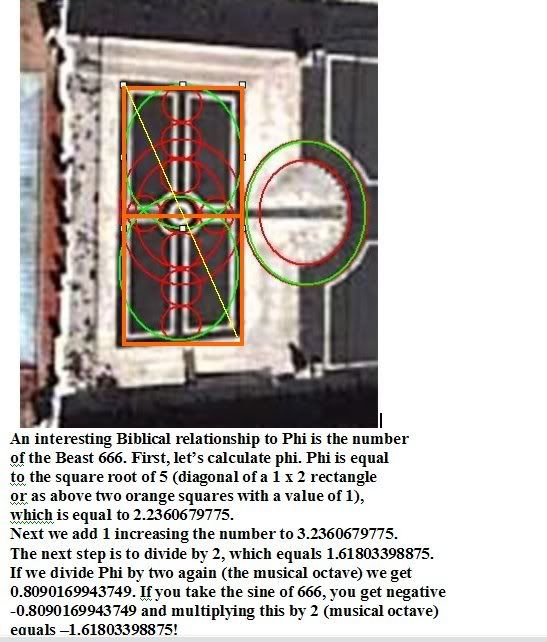 Can we connect ALL of the above
re:BLACK DOOR
to phi and pi and Jehovah?
Well I found the passage I have been looking for ... SEEK and ye shall find is my *NEW* motto.
Found in an 1811 publication. Reprinted in 1986.
I paid $3.99 for this gem...you can get some of it for free thanks to me, helping to point it out to you, the seeker.
A must read
brilliant.
http://books.google.ca/books?id=7nNhOcN ... =2#PPA2,M1
READ what is says about
IAO

and

Jehovah

and

Pi

and

Phi
.
Why do I like this book?
Quote:
In this work it is found the author has adopted the opinion that the Sacred Writers wrote chiefly, if not entirely, allegorical compositions. He recollects that Moses was learned in all the wisdom of the Egyptians; and he expected to find traces of that wisdom in his works. The learned among the ancient Egyptians were pure theists. They were deeply skilled in the sciences; but they carefully concealed their mysterious learning under innumerable symbols and allegories. May we not look for the same things in the writings which are ascribed to the Jewish lawgiver? This is what Drummond has done in this book.
re: A dissertation re: the 49th Chapter of Genesis.
Quote:
Sir W. Drummond, "Œdipus Judaicus," plate 15) in the form of a square, with the signs ..... 51 [plate of ToL from Oedipus Ægyptiacus occupies all p. ...... However, the popularity of
Iao
did not last very long, and it is now many ...... All Saints' day occurs in the 49th week and the 338th day of the year. ...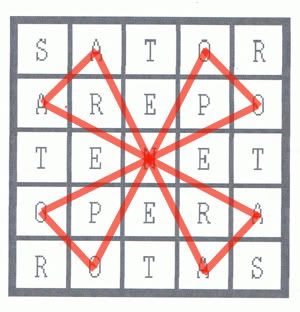 http://kachina2012.wordpress.com/2008/1 ... room-1258/
IAO = Knights Templar Magic Square and Jehovah and the Mattang and Magnetism?
YES
YES
YES
YES
http://kachina2012.wordpress.com/2008/1 ... room-1258/
I do believe I have a most interesting book coming together.
One of the best tying together the loose ends into nice little knotzies.
Truth or Fiction?
EWE and mi, we all get to decide and participate in the END.
namaste