General: HOLA BARI . que tal
Choose another message board
| | |
| --- | --- |
| Reply | Message 1 of 12 on the subject |
| | |
| --- | --- |
| From: Elias711 (Original message) | Sent: 04/04/2016 20:10 |
| | |
| --- | --- |
| De: Elias711 (Mensaje original) | Enviado: 04/04/2016 17:06 |
turbina eólica fuller montada dentro de un vagón de tren de los tantos del amigo Jaime en un circuito cerrado de Vías férreas

tenemos entonces una planta de generación enrgetica
Primer
Anterior
2 a 2 de 2
Siguiente
Último
Una simple idea que termina con el problema energético mundial GRACIAS JAIME
First
Previous
2 to 12 of 12
Next
Last
| | |
| --- | --- |
| Reply | Message 2 of 12 on the subject |
tenemos gracias a Jaimito cientos de vagones .
| | |
| --- | --- |
| Reply | Message 3 of 12 on the subject |
INCREIBLE HERMANO. ¿COMO ANDAS VOS? ¿COMO ANDA SAN RAMON DE LA NUEVA ORAN?
CONTATE ALGO.
UN ABRAZO
| | |
| --- | --- |
| Reply | Message 4 of 12 on the subject |
Bari estoy en Bs As ando mas mal que bien pero ando partido de tigre saludos amigo
| | |
| --- | --- |
| Reply | Message 5 of 12 on the subject |
ESTOY VIAJANDO MUY SEGUIDO A BUENOS AIRES.
ESTAS VIVIENDO ALLI CHE. PREGUNTO
SALUDOS
| | |
| --- | --- |
| Reply | Message 6 of 12 on the subject |
| | |
| --- | --- |
| Reply | Message 29 of 29 on the subject |
EL ANILLO/SATURNO ("ACELERADOR DE PARTICULAS") ES UN OBVIO NEXO ESOTERICO CON LA CREACION DIVINA EN EL MARCO A LOS 7 DIAS E INCLUSO A LAS BODAS DE CANA, TAMBIEN EN FUNCION A LOS SIETE DIAS (JUAN 1:28,35,42,43 Y JUAN 2:1). LAS BODAS DE CANA, TAMBIEN EN FUNCION AL TERCER DIA, EN EL MARCO A JUAN 2:1, ES UN OBVIO NEXO CON EL TERCER DIA DE LA CREACION, DE LA SEMANA (MARTES) E INCLUSO EL DE LA RESURRECCION, EN EL MARCO A LA CREACION DE LA TIERRA, EL MAR, LOS ARBOLES Y LOS FRUTOS. TODO ES UNA REFERENCIA ESOTERICA A MARIA / MAR / MARTE, QUE NO FUE CASUALIDAD QUE EL CODIGO DA VINCI, SALIO EN EL AÑO 2003, AÑO 227 ANIVERSARIO DE LA INDEPENDENCIA DE EEUU, EN EL MISMO AÑO DE MARTE YA QUE TUVO MUY CERCA DE LA TIERRA EN AGOSTO DE DICHO AÑO. CONCRETAMENTE EL MITO DE LA ATLANTIDA TIENE FUERTE NEXO CON LAS "BODAS DE CANA" EN EL CONTEXTO A LA CREACION DIVINA DE LA TIERRA EN 7 DIAS. EN ESTE MARCO LA ISLA SANTORINI, TIENE MUCHA RELACION ESOTERICA, INSISTO CON LA ATLANTIDA, YA QUE TIENE FORMA DE ANILLO O TIERRA RODEADAS DE MARES. EL VOLCAN / CAN-A / CAN TAMBIEN TIENE FUERTE RELACION CON APOCALIPSIS 1:19 (LLAVE DEL ABISMO Y DEL HADES).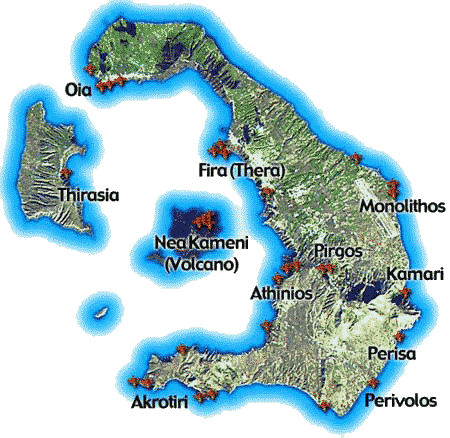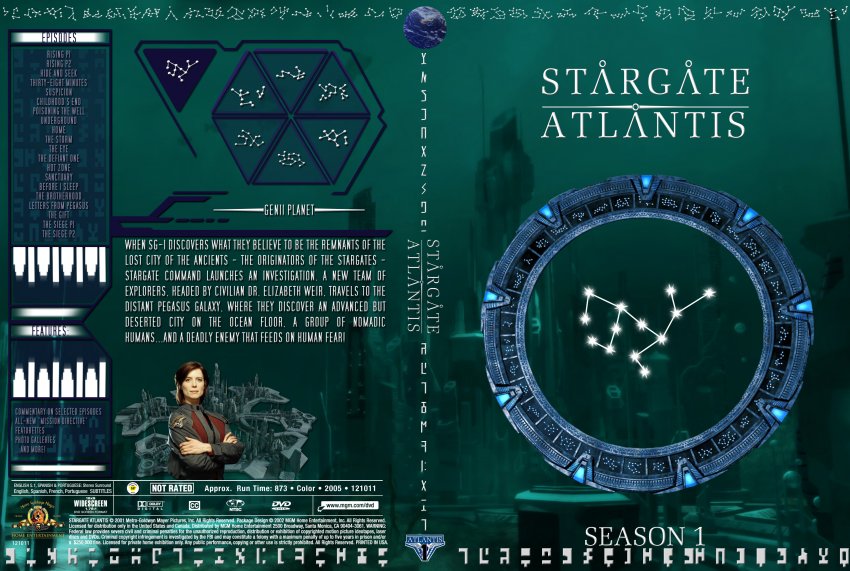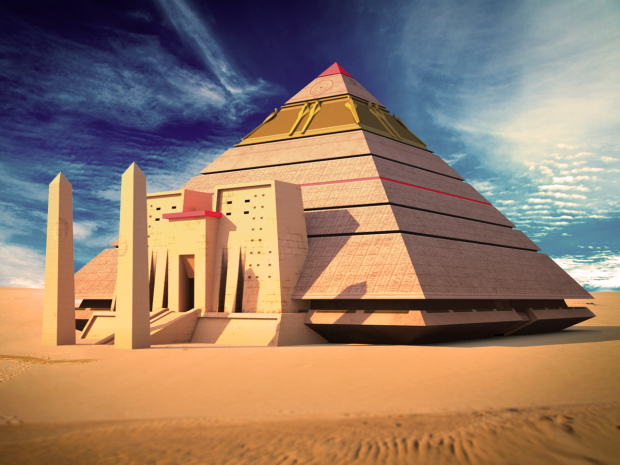 AQUI ESTA LA LLAVE DE LA ATLANTIDA. LAS DOS COLUMNAS DE JACHIN Y BOAZ, EN EL MARCO A LA PIRAMIDE. ES OBVIA LA REFERENCIA DE LA CREACION EN SEIS DIAS (TREINTA Y TRES).
PRIMER DIA=24 HORAS=12+12 HORAS
SEXTO DIAS=144 HORAS=12*12 HORAS
LA CLAVE DE LA SANTA CENA / "RELOJ DE LA CREACION DIVINA"
| | |
| --- | --- |
| Reply | Message 7 of 12 on the subject |
Punta chica .victoria cerca cancha de tigre . calle ricardo rojas y Migens. la garita d la esquina .de 18 a 6 mañana
soy seguridad .por avenida libertador llegas bien estoy a dos cuadras .
| | |
| --- | --- |
| Reply | Message 8 of 12 on the subject |
| | |
| --- | --- |
| Reply | Message 9 of 12 on the subject |
1. Génesis

7:11

El año seiscientos de la vida de Noé, en el MES segundo, a los diecisiete días del MES, aquel día fueron rotas todas las fuentes del grande abismo, y las cataratas de los cielos fueron abiertas,
| | |
| --- | --- |
| Reply | Message 10 of 12 on the subject |
Cierto bari de mi interior brota tanta agua como para cubrir el mundo con la verdad de mi señor Jesus cristo
Saludos.
| | |
| --- | --- |
| Reply | Message 11 of 12 on the subject |
| | |
| --- | --- |
| Reply | Message 12 of 12 on the subject |
The Giza/WTC/Orion belt connection.
Another symbol representing Isis...compare to the 'horned god/goddess' (see other post 2001 A Space Yesodyssey) and Kether (tree of life/sephiroth).
A symbol of Isis? ...a Goddess of the Earth, first daughter of Geb(earth) & Nut (sky).

Do we see a possible source of the Dollar sign? The symbol even contains the word ISIS if you repeat the S.
Also to bear in mind of the 'dollar bill' and the pyramid/all seeing eye that is on the seal...
Dollar versus Hermes/Thoth.
It has been widely reported that Treasury Secretary Hank Paulson and Fed chief Ben Bernanke summoned the CEOs of America's nine largest financial institutions to a meeting on

October 13

, 2008, at which they were told that their banks would be required to accept TARP money and give the federal government an ownership interest in their institutions, whether they wanted to do so or not. We have it on good authority that some of the bankers, at least, were told that they would not be allowed to leave the room until they signed documents that were presented to them at that meeting.
Ben Bernanke Chairman of the Federal Reserve....he got some

10-13

'ju-ju' going on with his birthdate...but indirectly.

His birthdate is 13/12/53...which in the Julian/Roman calendar of 10 months makes December the 1oth month...out of the root 'Dec' meaning 'Ten'....the months are were named Martius, Aprilis, Maius, Junius, Quintilis, Sextilis, September, October, November, and December.

In respect of the Julian calendar...

Some have called 911....711 on the back of this type of calendar...which brings in the 'convenience store' 7-11 ...which i may mention in another post...I think I've seen stuff relating to 'Circle K' somewhere around...lol.
Liberty/Isis...7 rays enamating from the crown & 11 points on the base: 7/11
In 1946...which is 55 years before 2001; the Southland Corporation (founded in 1927) begins to call its convenience stores "7-Eleven." The name of the corporation (Southland Corp)is changed to 7-Eleven, Inc. in 1999, which is 711 moons after 1946. This was by the approval of shareholders on April 28, 1999...that is 53 years later (or 711 moon orbits later). You will see how the orbit (sidereal) of the moon relates to the 9-11 event later in this blog, for now just bare this fact in mind.
To summarize, the name "7-Eleven" originated in 1946 and became the official corporate name 711 moon revolutions later, in 1999. That is an unusual correlation that you wouldn't expect to find imo...even if they know it or not!!!
It takes the moon about 28 "Earth days" to rotate, or orbit, around the Earth (27.3 technically). This period of time is called the sidereal month. The moon goes through all 4 (four) phases during this time. Hence the word we know as a 'month' or 'moonth'.
Now...is it possible that in popular entertainment...there might be some kind of reference that can be found...perhaps, but it's a long shot...although I'm gonna include it anyway. It's from David Lynch's Twin Peaks. A memorable quote given by 'the one armed man'...when talking about the origins of discarnate beings etc on the earthly plane. From episode #2...Cooper's dream sequence.
see it here...it's near the start of the clip.
"Through the darkness of future's past, the

magician

longs to see. One chants out between two worlds (2 worlds perhaps meaning the ether & the material plane?)... "Fire... walk with me."

We lived among the people

. I think you say,

convenience store

. We lived above it.

I mean it like it is... like it sounds

. I too have been touched by the

devilish

one. Tattoo on the left shoulder... Oh, but when I saw the face of God, I was changed. I took the entire arm off."



Re Lynch & Frost (Co-writers Twin Peaks)...


"Then they pitched the idea of a of science fiction TV series, The Lemurians, in which detectives would probe the possible presence of

aliens on earth

." hmmm?

then from the film version...Fire Walk With Me...we get another reference to '

the convenience store

' through Jeffries played by

David Bowie

.



Jeffries says: "I sure as hell want to tell you everything, but I don't have a lot to go on." (In the




script, but not audible in the movie: "But I'll tell you one thing: Judy is positive about this.")





(From this point on, his comments are interspersed with the "convenience store" scene.)



- He continues: "

I've been to one of their meetings. It was above a convenience store

." and later "It was a dream ... We live inside a dream."

- Then: "I found something ... " (In script only: "... in Seattle at Judy's ...") " ...

And then, there they were ...

" (which is referring to the convenience store crowd).



see it here...starts at about 1min 48secs.


here...his role as 'the man who fell to earth'...his 'spiders from mars' and even the 2001:ASO like reference with his hit A Space Oddity...and even his name '

Bowie

'...resonanting like '

Bowman

' from Kubrick/Clarke and 2001 A Space Odyssey. A neat little tie-in...I think.





7-11

Remember the Wallis Budge reference at the top of the post...

Sept is Sirius, the star of ISIS.

Now how else can this be referenced in respect of 9-11.



The WTC event as 7-11...it has been spelt out to us of course!
A barely 'occluded' reference to
10-13
...13 stars on the X(10)...giving you
10-13
What is now often called "The Confederate Flag" or "The Confederate Battle Flag" (actually a combination of the battle flag's colors with the Second Navy Jack's design), despite its never having historically represented the CSA as a nation, has become a widely recognized symbol of the South. It is also called the "rebel" or "Dixie" flag, and is often incorrectly referred to as the "Stars and Bars" (the actual "Stars and Bars" is the First National Flag, which used an entirely different design).




subliminalsynchrosphere.blogspot.com
First
Previous
2 a 12 de 12
Next
Last
©2022 - Gabitos - All rights reserved