| | |
| --- | --- |
| Reply | Message 1 of 70 on the subject |
BET EMET MINISTRIES
Hebrew For "The House Of Truth"
Craig M. Lyons Ms.D., D.D., M.Div.
TRACING THE SUN THROUGH THE ZODIAC & CANCER...COULD THIS BE THE ORIGIN FOR THE "JESUS STORY" #8
CANCER & JESUS: JUNE 22 - JULY 22
We ended the last article looking at the correlations between the "Jesus Story" in the New Testament and the path of the Sun through the Zodiac, in particular the constellation Gemini as it parallels the depiction of the "Jesus Story" taken chronologically throughout the New Testaments' depiction of Jesus Christ. Now we continue to go more deeply. The association of Cancer with water dates back to the shadowy dawn of astrology. The image of the crab is Babylonian in origin. In Egypt, this sign was represented by two turtles, and sometimes as an obscure water creature, known as Allul. The later placement of the crab within the zodiac is related to a minor chapter in Greek mythology, within the Twelve Labors of Herakles. The first labor of Herakles' (Hercules to the Romans), had been to kill the Lion of Nemea, (See Leo). Next in line was the fearsome, many-headed Hydra, a great sea monster, living in the marshes of Lerna. Hera, the goddess who sent Herekles to these tasks, often encouraged his failure. During his battle with Hydra, Hera commanded a nearby crab to attack Herekles and draw his attention away. Without question, the little creature took a claw-hold of a conspicuous toe. This act cost the crab its life, for Hercules abruptly crushed him. Impressed by its loyalty and courage, Hera placed the crab's image in the night sky. The Hydra had been a favorite to Hera, and was equally honored by the goddess. Not far from Cancer in the sky, lies the vast, chaotic constellation named for the great beast. Cancer itself, is not a brilliant constellation. However, at its heart is a lovely star cluster, sometimes known in astronomy as the Beehive. The name derives from the appearance of a swarm of stars in a dance of activity.
We saw in the previous article that in ancient times that the Ancient astronomers and Priests noticed that in the northern hemisphere the Sun reached its most northerly point in the sky as it rose each year through the constellation Gemini on its way to the constellation Cancer. We saw that the Sun reaches this point about June 21st, and this day is known as the summer Solstice. On the summer Solstice, the Sun appears overhead at latitude 23.5o north on Earth. This latitude is called the Tropic of Cancer. It retains this name today even though because of a wobble of the Earth called precession, the Sun now lies in the neighboring constellation of Gemini at the summer Solstice.
But after the Sun reaches its zenith in the Heavens there is only one place to go and that is backwards as its retraces it path toward the soon coming Winter Solstice as darkness beings to slowly overtake the Sun on a daily basis. The Sun has crossed a major divide; darkness starts to increase. In June the Sun passes through Cancer (June 21- July 22). The starting date is June 21, the Summer Solstice, the longest day of the year when the Sun is at its highest ascension. After this day the Sun goes go backwards, beginning it's descent southward, as the days get shorter and shorter and darkness once again begins its assault upon the light of the Sun.
ASTRONOMY AND CANCER
Appropriately the Ancients assigned a "crab" for the symbol or sign of the constellation Cancer. The reason is obvious once we understand this backward movement of the Sun at this time of the year. Shore-inhabiting and various names all signifying Crab, Crayfish or Lobster have been used for the constellation Cancer. A tortoise, scarab, and crab all move with an awkward, scuttling motion. This application possibly derives from
the fact that the Sun's northward motion slows and appears hesitant for 3 days around the time of the Summer Solstice - before it begins to move backwards with a crablike movement southward again. For quite a while the Sun seemed to hesitate at its Solstice height before descending again to its lower Autumn and Winter heights; this hesitation in the movement of the Sun was likened to "death" as we say earlier in the story of Jonah. This hesitancy (Solstice...the Sun remain still for 3 days) can be seen in the peculiar movements of the living crab. Anyone who has watched a crab on the beach must have noticed its peculiar sideways walk, its sudden forward movements, and its occasional circles - as though it cannot make up its mind where to go. A crab walk in a zigzag path, sideways and backwards at the same time in a kind of a backsliding movement thus mimicking exactly what the Ancients saw in the movement and path of the Sun following the Summer Solstice. The idea that this dimmest part of the zodiac represents a crab might have to do with the fact that the Sun turned southward in its path and movement when it reached that part of the heavens and when the Sun reached its zenith in the sky at the Summer Solstice. An ancient writer tells us that Chaldeans associated this region with a crab because these creatures walk sideways, then backwards, like the Sun appears to move as it reaches the Summer Solstice and turns southward. Possibly related to this, ancient Egyptians called this part of the sky the Scarab, in reference to their concept that an invisible celestial scarab beetle which was believed to push the Sun across the Heavens. Cancer has usually been seen as a hard-shelled animal. We don't know how long Cancer has been called a crab, but it seems to have been a tortoise in both Babylonia and in early Egypt around 4000 BC. Two thousand years later it is identified in Egyptian records as a scarab beetle, Scarabaeus, an emblem of immortality.
When the fixed stars of Cancer marked the position of the Sun at the June Summer Solstice, and according to Chaldaean, Platonist and Mesopotamians philosophy, this key position in the Sky marked the gateway for the descent of souls into incarnation, the "Gate of Men" through which souls descended from heaven into human bodies. [Richard Hinchley Allen, Starnames, Their Lore and Meaning, 1889, a reference book on the history of the stars and constellations for astronomers, Dover Publications 1963, p. 107). It was held that the souls of men, when released from corporeity, ascended to heaven through the stars of Capricorn, whence it was called the "Gate of the Gods"; their road of descent, in order to be reborn was through the "Gate of Cancer". It is also interesting to note that somehow Cancer, then marking the northern gate of the Sun, became known to Chaldean and Platonist philosophers as the "Gate of Men," through which, they said, souls of people came down from heaven to enter human bodies. To the Ancient Japanese, who regarded the grouping as a "lump of souls," the Beehive Cluster, in Cancer, was a truly terrifying sight.
The least bright constellation of the Zodiac, the constellation Cancer marked for the Ancients the beginning of the Solstice of Summer (and so the Capricorn was the beginning of the Solstice of Winter) during the times of the creation of the Bible and this explains why such symbolism is reflected in the stories of the Bible; in particular for our study the "Jesus Story"! The zodiacal sign of Cancer (which the Sun enters on midsummers day) was, at one time represented by the Ancients as two donkeys feeding at a manger.
CANCER AND THE "JESUS STORY"
In keeping with our study of the evolving life of Jesus as depicted chronologically in the New Testament in parallel with the path of the Sun though the Zodiac. The more we study the more we continue to see more interesting "parallels" concerning the life of Jesus as depicted chronologically in the New Testament as taken from the path of the Sun (personified as Jesus) through the Zodiac. We now follow the Sun through the Zodiac as it travels from Gemini to Cancer.
We left off with Matthew chapter twelve in our prior study of the Sun moving through Gemini and we noticed that the stories of Jesus and his disciples going through the grain fields plucking heads of grain to eat which is presented as a problem which really is not in Judaism as well as the opposition to healing on the Sabbath which again according to Judaism was never a problem. Hostility toward him has already been manifested (Matthew 8:10; 9:3, 10-13, 34), but here it becomes more intense but this is to be expected as the Sun moves to the Summer Solstice for right on the other side "darkness" awaits to overtake the Sun and his power. We mentioned that such unhistorical narratives were but literary ploys to create this increasing "tension" between the opposing Cosmic forces of "light" vs "darkness". We have at its best here the battles with personified darkness depicted in the healings of the man with a withered hand on the sabbath as well as the healing of the blind and mute man (Matt. 12:9-22). This opposition to light in the allegory of Pharisee opposition can be summed up:
Matt 12:14 14 Then the Pharisees went out, and held a council against him, how they might destroy him. (KJV)
Astronomically and allegorically speaking "darkness" lies in wait to apprehend the Sun and take it to its ultimate death as the Winter Solstice. Again is must be said that if one studies Judaism he is hard pressed to see that these accounts were actual stories in a historical setting; rather, one comes to see these as but "literalizations" of the constant struggle between "light and darkness".
Following the text in chronological sequence we should come to some form of "division" or "separation" since the Sun in its path is now dividing the Sky in half. Following the New Testament narrative we find as we expected the Jesus speaking of "division" at this point in the text in keeping with the path of the Sun.
Answer for yourself: What could this reference to "division" mean?
Matt 12:25-37 25 And Jesus knew their thoughts, and said unto them, Every kingdom divided against itself is brought to desolation; and every city or house divided against itself shall not stand:
Answer for yourself: Jesus is talking about "dividing" a house. Did we not see in another article that Jesus had mentioned that in His Fathers's house is "many mansions" and that this referred to the 12 signs of the Zodiac?
As noted before, the year was divided into 12 equal parts, or months. And to each month was appointed a heavenly symbol or astrological "Sign." Each of the 12 monthly signs was called a "House" of the heavenly Zodiac.
John 14:2 2 In my Father's house are many mansions: if it were not so, I would have told you. I go to prepare a place for you. (KJV)
The signs of the zodiac have been called at times the "houses of the Sun," and also they are considered as the day or night "mansions" of the planets. Religiously minded astrologers, indeed, refer to the zodiacal signs as the "many mansions" in the Father's house, of which Jesus speaks in the Gospels.
Answer for yourself: Is it a coincidence that at this point in the path of the Sun, personified as Jesus, that we should expect to find something either in the sayings of Jesus or in his life having to do with "division" since the Sun just reached its apex of ascension and begins its southward trek back down the Sky? What we see is that at the Summer Solstice the increase of light and the victory over the foe of darkness has reached its maximum point and the Sun begins to travel backwards now as if dividing the Sky in half. Such is the division I speak. And this is exactly what we find.
The Summer Solstice falls at the precise moment when the Sun's power is at its zenith. It is the time of year when the noon Sun appears to be farthest north from the celestial equator. "Solstice" is Latin for "Sun stands still" (sol "Sun" and sistere "to stand"). Summer Solstice is so named because to the naked eye the Sun appears stationary in its northern and southern progression. The Sun is directly over the tropic of Cancer at the Summer Solstice. From the moment of Summer Solstice, the Sun immediately begins to wane. The journey into the harvest season has begun. Midsummer has been one of the important solar events throughout the evolution of humankind. It was an indicator that the year was about to begin waning, thus Winter would be again returning. Although not all the ancients were as precise in the calculations from an astronomical point, you can be sure that they were keenly aware of the sun's progression, and did most assuredly know when Solstice was upon them, as the Sun appeared to stand still in its northern progression.
But that is not all.
Answer for yourself: What should we expect to find at the Summer Solstice? The word Solstice comes from the Latin term "solstitium," which translates into English as "Sun standing still." As mentioned it is at the Summer Solstice that we should expect to see the Sun standing still for three days around Solstice, as the Sun rises and sets in nearly identical places before continuing its backward movement southward in the Sky on its way to the Winter Solstice and that is exactly what we see. We have seen in prior studies that the Ancients thought the Sun had died for 3 days at the Winter Solstice due to its cessation of movement in its path in the Heavens but now as well we see that in the teachings of Matthew we find the mention of this "3 day" period as well as connected to a teaching coming from Jesus.
Answer for yourself: Where do we find Jesus teachings this reference to this 3 days in the path of the Sun as correlated to the depiction of his life chronologically in the Gospels?
We find it in Matthew again in Jesus' teaching of Jonah being in the belly of the great fish for 3 days.
Matt 12:40 40 For as Jonas was three days and three nights in the whale's belly; so shall the Son of man be three days and three nights in the heart of the earth. (KJV)
Answer for yourself: Does this 3 day reference to Jonah at the Summer Solstice as mentioned by Jesus correspond astronomically to the 3 day reference to Jesus being in the tomb of earth for 3 days at the Winter Solstice? Yes.
Answer for yourself: What is the Astronomical link? There are periods of 3 days with both the Summer Solstice and the Winter Solstice when the Sun appears "to stand still" which was interpreted by the Ancients as "death" and this is applies both to Jonah, in the middle of the Gospel story as in the middle of the year, and to Jesus as well at the end of the Gospel or should I say at the end of the "Jesus Story" at the Winter Solstice. To any "thinking believer" it is hard to deny what we see here especially when we consider the unique timing in the gospels for these solar events to occur and the teachings the appear concerning Jesus as these times as well.
Answer for yourself? Why should we have expected to find Jesus teaching about Jonah (since he could not use his death for an example since he had not died yet)? Well you see Jonah appears to be dead for 3 days in the belly of the whale only to be presented alive after 3 days exactly as does the Sun at the Summer Solstice.
Answer for yourself: What do we see hidden in the story of Jonah in the belly of the fish for 3 days? We see that Jonah's message to the non-Jewish world was a message from God of "repentance" connected with "salvation".
| | |
| --- | --- |
| Reply | Message 41 of 70 on the subject |
lionsgate

in Simple Gematria Equals: 102
(
l

---

12
i

---

9
o

---

15
n

---

14
s

---

19
g

---

7
a

---

1
t

---

20
e

---

5
)
lions

in Simple Gematria Equals: 69
(
l

---

12
i

---

9
o

---

15
n

---

14
s

---

19
)
gate

in Simple Gematria Equals: 33
(
g

---

7
a

---

1
t

---

20
e

---

5
)
1.- LEY DE COULOMB.
La fuerza ejercida por una carga puntual sobre otra está dirigida a lo largo de la línea que las une. La fuerza es inversamente proporcional al cuadrado de la distancia que separa las cargas y es proporcional al producto de estas. La fuerza es repulsiva si las cargas tienen el mismo signo y es atractiva si las cargas tienen signos opuestos.

Nota : los símbolos en negrita indican que son vectores.

La ley de Coulomb puede formularse sencillamente mediante la siguiente expresión matemática :

F12 = K · q1 · q2 · r12 / r123

Donde q1 y q2 son dos cargas puntuales separadas por una distancia r12 y K es la constante de Coulomb que tiene el valor :

K = 8,99 · 109 N·m²/C².
2.- EL CAMPO ELÉCTRICO.
Una forma de interpretar la ley de Coulomb consiste en la introducción del concepto de campo eléctrico. En el caso anterior diríamos que la carga q1 crea un campo eléctrico en todos los puntos del espacio y que este campo ejerce una fuerza sobre la carga q2 . Es decir :

E = K · q1· r12 / r123

F12 = q2 · E

El campo eléctrico es una representación de la fuerza ejercida por un conjunto de cargas sobre una carga de prueba q :

E = F / q

donde F es la fuerza ejercida y q la carga de la partícula de prueba. En el Sistema Internacional (S.I.) la fuerza se expresa en newtons (N) y la carga en Culombios (C), por lo que la unidad del campo eléctrico E será N/C.
3.- EL CAMPO ELÉCTRICO DEBIDO A UNA DISTRIBUCIÓN DE CARGAS PUNTUALES.
En el caso en que tengamos una distribución de cargas puntuales, el campo eléctrico resultante debido a esta distribución sera la suma de los campos eléctricos originados por cada carga por separado :
ET = E1 + E2 + E3 + ... + En
4.- LAS LÍNEAS DE CAMPO ELÉCTRICO.
El vector campo eléctrico es tangente a la línea en cada punto e indica la dirección del campo eléctrico en dicho punto. El campo eléctrico se suele representar como líneas de campo eléctrico o también llamadas líneas de fuerza. Estas líneas de fuerza tienen una serie de propiedades:
Las líneas de fuerza van siempre de las cargas positivas a las cargas negativas ( o al infinito ).

Las líneas siempre salen/entran simétricamente de las cargas.

El número de líneas de fuerza es siempre proporcional a la carga.

La densidad de líneas de fuerza en un punto es siempre proporcional al valor del campo eléctrico en dicho punto.
Por ejemplo, en los puntos cercanos a una carga positiva, el campo eléctrico apunta radialmente alejándose de la carga. Las líneas de campo eléctrico divergen desde el punto donde se encuentra la carga positiva.

En el siguiente dibujo podemos ver como las líneas de campo eléctrico se alejan de la carga puntual positiva, nótese también que a medida que nos alejamos de la carga positiva las lineas de campo se van separando, esto nos indica que el campo eléctrico va disminuyendo.
En este otro dibujo podemos ver como se forman las líneas de campo eléctrico en un dipolo. Como las dos cargas tienen el mismo valor el número de líneas de campo que salen de la carga positiva es igual al número de líneas que llegan a la carga negativa.

Nótese también que la densidad de líneas de campo es mayor entre las cargas que en los extremos exteriores a ellas, ello es debido a que el campo eléctrico formado en la zona que hay entre las dos cargas es mucho más intenso que en otra región.

http://www-fen.upc.es/wfib/virtualab/marco/conocimi.htm
EL PATRON SIEMPRE ES EL MISMO. LA CARGA POSITIVA/EMISION DE CAMPO ELECTRICO SIMULA AL SOL/EMSION DE CAMPO DE LUZ Y LA CARGA NEGATIVA/ABSORCION DE CAMPO ELECTRICO SIMULA A LA LUNA/ABSORCION DE LUZ.
ES INCREIBLE QUE EN LA FISICA ESTAN CODIFICADOS TODOS LOS CODIGOS DEL GRIAL. CIENCIA ES SINONIMO DEL SANTO GRIAL.
OBSERVEN EL NUMERO 8/RESURRECCION EN LAS LINEAS DE FLUJO DE CAMPO MAGNETICO. SABEMOS QUE EL MISMO SE DIFERENCIA DEL CAMPO ELECTRICO EN QUE NO EXISTE UN PUNTO ORIGEN EN EL CONTEXTO A CARGAS POSITIVAS Y NEGATIVAS PERO SI EN EL CONTEXTO A LAS LINEAS DE FLUJO.
DOS CARGAS IGUALES SE REPELEN. OBVIAMENTE PARA QUE HAYA ATRACCION TIENEN QUE SER CARGAS ANTAGONICAS, OSEA POSITIVA/MASCULINO Y CARGA NEGATIVO/FEMENINO. GUARDA CON AQUELLOS QUE ESTIMULAN EL "MATRIMONIO IGUALITARIO" . UNA COSA ES NO DISCRIMINAR A LOS HOMOSEXUALES Y OTRA COSA ES ESTIMULAR AL MATRIMONIO ENTRE AMBOS COMO ALGO QUE ES BUENO.
Observen alli el TOROIDE/TAURO/PLEYADES en el contexto a las LINEAS DE FLUJO A LA DERECHA EN SENTIDO HORARIO/SOL Y A LA ISQUIERDA EN SENTIDO ANTIHORARIO/LUNA. Recordemos que la LUNA A CONTRARIO DEL SOL SALE EN EL OESTE Y SE PONE POR EL ESTE EN SU MOVIMIENTO DE CASI 30 DIAS. No confundir con el movimiento diario de la luna, que es en el contexto a la rotacion de la tierra. EL TOROIDE es una referencia esoterica OBVIAMENTE A SHAVUOT/PENTECOSTES que es en el SOLSTICIO DE VERANO EN EL HEMISFERIO NORTE despues del 20 de Junio.
ALLI SE VE LAS DOS SITUACIONES osea con gargas iguales y desiguales. Lo concreto es que para que se cierre el flujo, osea para que pueda haber ENERGIA, SI O SI, TIENEN QUE SER DISTINTAS. EN LA MISMA CIENCIA ESTAN REFLEJADAS A NUESTROS PADRES ESPIRTUALES JESUCRISTO Y MARIA LA MAGDALENA.
52. Daniel 12:4: Pero tú, Daniel, cierra las palabras y sella el libro hasta el tiempo del fin. Muchos correrán de aquí para allá, y la CIENCIA se aumentará.
DANIEL/JUICIO DE DIOS
DAN ES SINONIMO DEL GRIAL.
| | |
| --- | --- |
| Reply | Message 42 of 70 on the subject |
| | |
| --- | --- |
| | Click para ampliar |
Submarino Amarillo
Nada es Real
Fuerzas del bien contra Fuerzas del mal con la manzana verde
Mon-o song track
11 canciones
Mano escondida del Sargento Pimienta - Mason
Los Malines azules - codigo Dogon - Mali - Dog perro inverso a God Dios -Anu-bis el chacal.
Man-z-an-a verde -codigo alquimico de Venus
Man- hombre
z - ultima letra -final
an-a -anubis - anu -an el chacal -dog -perro del inframundo
a -acuario
El submarino amarillo es una analogia del barco solar del faraon.
"Yellow Submarine" es una canción de The Beatles grabada entre el 26 de mayo y el 1 de junio de 1966, en los estudios 2 y 3 de EMI Studios.
1 Acuario - 9 centro espiral horario - 6 - antihorario numero del hombre y la bestia.
| | |
| --- | --- |
| | Click para ampliar |
Calle de la Abadia, la zebra encripta el bien y el mal, el transito de la vida.
Atras el escarabajo de los Beetles.
El

escarabajo del estiercol sagrado para los Egipcios simbolizaba la vuelta atras en la precesion de los equinoccios, la bola que el escarabajo empuja con su patas traseras simboliza el retorno del sol en la precesion de los equinoccios, al igual que lo simboliza el cangrejo de Cancer en la actualidad, su simbolo el 96 o 69 acostado. El cangrejo se caracteriza por caminar hacia atras, Cancer se denomina a la peor enfermedad que aqueja al ser humano, no por casualidad.
| | |
| --- | --- |
| | Click para ampliar |
Abbey Road 69
| | |
| --- | --- |
| | Click para ampliar |
| | |
| --- | --- |
| | Click para ampliar |
Este escarabajo se le llama Tigre del agua, es del agua'Acuario como dice en el sello de 33 centavos, la componente desde Acuario hasta el medio del fuego de la pira..mide.
Este otro se llama Tigre Real y es de Sudafrica
Chaetodera regalis
Beat significa: latido, ritmo, pulsaciones, entre otros.
El término inglés "beat" fue acuñado en los últimos años de la década del 40 por los escritores estadounidenses Jack Kerouac y John Clellon Holmes para referirse al movimiento literario que integraron, conocido como "Generación Beat".1
Literalmente el significado del término es múltiple y confuso, aplicándose tanto para referirse a un golpe o persona golpeada, a estar derrotado en una batalla, un juego o en la vida, así como al golpe de los tambores, como a la variedad de sus significaciones artísticas-culturales :
Escarabajo
De Wikipedia, la enciclopedia libre
"Escarabajos" vuelve a dirigir aquí. Para la banda, véase The Beatles . Para el coche, véase Volkswagen Beetle .
| | |
| --- | --- |
| | Click para ampliar |
---
Última edición por IndigoMerovingio; 22-mar-2012 a las

20:44
| | |
| --- | --- |
| Reply | Message 43 of 70 on the subject |
Philadelphia – The Keystone state
The keystone in Masonry represents the stone which the builders rejected. It is a counterfeit of Messiah.
Psa 118:20 This is the gate of YHWH, the righteous shall enter into it.
Psa 118:21 I will thank You, for You answered me, and You are my salvation.
Psa 118:22 The Stone which the builders rejected has become the Head of the Corner.
Psa 118:23 This is from YHWH, it is marvelous in our eyes.
Act 4:10 let it be known to all of you, and to all the people of Israel, that in the name of Jesus Christ the Nazarene, whom you crucified, whom God raised from the dead, in this name this one stands before you whole.
Act 4:11 This One is the Stone counted worthless by you the builders, the One who has come to be into the Head of the Corner; Psa. 118:22
This rejected stone is the foundation of the body of Messiah
Eph 2:19 So, then, you are no longer strangers and tenants, but you are fellow citizens of the saints and of the family of God,
Eph 2:20 being built up on the foundation of the apostles and prophets, Jesus Christ Himself being the cornerstone,
Eph 2:21 in whom all the building being fitted together grows into a holy temple in the Lord,
Eph 2:22 in whom you also are being built together into a dwelling place of God in the Spirit.
1Pe 2:7 Then to you who believe belongs the preciousness. But to disobeying ones, He is the "Stone which those building rejected; this One became the Head of the Corner," Psa. 118:22
1Pe 2:8 and a Stone-of-stumbling, and a Rock-of-offense" to the ones stumbling, being disobedient to the Word, to which they were also appointed. Isa. 8:14
http://symboldictionary.net/?p=2515
"Symbolically, the stone is the last placed, completing the arch created by the pillars Jachim and Boaz. It is analogous to coagulation in the alchemical process, an emblem of completion. Astrologically, the keystone represents the summer solstice- the sun entering the sign of Cancer at its highest point in the northern sky, as illustrated below:"
Cancer is the symbol of regeneration (Secret Teachings of All Ages pg 153)
Next we see the keystone linked to 3 hexagrams…666
This portion of the Royal Arch Degree is speaking of the Lost Word that Masonry has preserved. The Lost Word of Masonry is the Sacred Name of YHWH, the 'divine Logos.' The initiate is then given this Lost Word, which has been passed down as Jahbulon and the 3 times 3 ritual is done.
Duncan's Masonic Ritual and Monitor 249
"Each one takes hold with his right hand of the right wrist of his companion on the left, and with his left hand takes hold of the left wrist of his companion on the right. Each one then places his right foot forward with the hollow in front, so that the toe touches the heel of his companion on the right. This is called "three times three;" that is, three right feet forming a triangle, three left hands forming a triangle, and three right hands forming a triangle. They balance in the same manner, and then, with hands raised, repeat the words Jah-buh-lun, Jehovah, G-o-d, at low breath, as described before."
Secret Architecture of Our Nation's Capital pg 117
"The number 27 is the Masonic three times three, a reference to the 'Living Arch' which, according to revelations of the secrets of Masonry published by Avery Allyn in 1831, symbolized the human Royal Arch. This was an arch formed by Masons when ritualistically pronouncing or portraying the secret name of God.
The symbolism was fairly obvious. There was a triple bonding of right arms above the heads of the participants, a triple bonding at the heart level, and a triple touching at the feet, which were arranged to form a triangle upon the floor. Symbolically, the three levels of Creation united: the Trinity of Heaven passed through the Trinity of Man to form a Trinity on the Earth."
The three times three ritual is a picture of the triquetra which is a form of the number 666. The triquetra is also a symbol of the triple helix of DNA which will be discussed in more detail, Yah willing, in the last section of this series on DNA.
| | |
| --- | --- |
| Reply | Message 44 of 70 on the subject |

CANCER
Del 21 de Junio al 22 de Julio

Rige: Estomago .
Metal: Plata.
Piedra: Perla.
Perfume: Alcanfor.
Planta: Eucaliptus, Cerezos y Violeta.
Flor: Rosa blanca.
Planeta: Luna.
Color: Plateado .
Elemento: Agua.
Palabra clave: Fecundacion.
Dia: Lunes.
Regente: Gabriel.


Querido discípulo:

Ya habéis estudiado y practicado la lección de Géminis. Hoy entramos en la Constelación de Cáncer.

A través de vuestros estudios os habéis dado cuenta de que nosotros los Gnósticos somos esencialmente prácticos. A nosotros francamente no nos gusta pasar la vida teorizando; nosotros vamos al grano, estamos fastidiados de tanta teoría. Somos esencialmente "Realistas". Queremos hechos, no teorías, ni intelectualidades morbosas. Gustamos de las realidades efectivas. Vamos hacia las grandes realizaciones.

Todas las escuelas espiritualistas os hablan de los Mundos Suprasensibles, pero nosotros vamos más lejos, porque somos más prácticos. Enseñamos a nuestros discípulos a entrar en esos mundos en Cuerpo Astral, y hasta con el mismo cuerpo de carne y hueso, en una forma totalmente consciente y positiva.

Esto de entrar con el Cuerpo Físico a los Mundos Ultrasensibles se les hace raro a los teóricos, porque ellos no saben sino teorizar; pero a los comprensivos no se les hace raro aquello; desde luego que eso es tan antiguo como el mundo. En tiempos no remotos, el Cuerpo Físico se desenvolvía y desarrollaba dentro del Mundo Astral, ¿entonces, qué?

Después de este corto preámbulo entremos de lleno en nuestra presente lección de Cáncer.

Cáncer, es la casa de la Luna.

Su metal es la Plata, su piedra la Perla y su color el Blanco.

La Luna influye sobre la Glándula Timo, que regula el crecimiento del ser humano.

La Luna influye sobre todos los jugos lechosos de todas las especies vivientes.

La Luna ajusta la procreación de todo lo viviente.

La Luna gobierna la savia de los vegetales y el flujo y reflujo de los mares.

La Luna tiene poder sobre la Sal, y la Sal es la base de todo lo viviente. Dentro de nuestro organismo existen 12 Sales, que son las 12 Sales de los 12 Signos Zodiacales.

Cáncer es el signo del Escarabajo Sagrado.

Cáncer es el signo de la reproducción. La concepción fetal se verifica con los Rayos del signo de Cáncer, y por ello es el signo del Escarabajo Sagrado.

En el Egipto, el Escarabajo Sagrado simboliza el Alma. Las Almas Reencarnantes pasan por la Esfera de Cáncer antes de tomar cuerpo.

Cáncer produce la enfermedad que lleva su nombre.

El Cáncer es el Karma de los fornicarios.

La Luna es el símbolo de un Planeta Secreto que está tras ella.

Las Jerarquías Violetas del Templo-Corazón de la Luna, le dieron al hombre el Cuerpo Vital.

La Luna está habitada en el lado que no se ve. Los Selenitas son los seres más vulgares y rezagados de nuestra Tierra: hubo que encerrarlos allá. Casi todos los habitantes de esa población lunar son mujeres. Esos seres no son ni buenos ni malos, sino únicamente "rezagados". Conforme evolucionan, se les vuelve a dar cuerpo aquí en nuestra Tierra, y al fin todos lo tendrán de nuevo. También existe otra pequeña Luna, llamada Lilith por los astrónomos. Lilith es la Luna Negra. Allí van las almas que ya se separaron totalmente de su Ser Superior formado por Atman-Buddhi-Manas.

Esas Almas son de una perversidad indescriptible y allí tienen que pasar por la Muerte Segunda a que se refiere el Apocalipsis de que nos habló el Cristo. H.P.B. alude en su 6º volumen de la «Doctrina Secreta» al Avitchi y a la Muerte Segunda.

El «Bhagavad Gita» nos habla también del Abismo, empero, bastó que nosotros habláramos de ese tema, para que los espiritualistas de Colombia se rieran de nosotros.

Jamás he dicho que mi persona física se ocupe de encerrar las Almas perversas en el Abismo. Esto sería un ex-abrupto, pues yo soy un hombre como cualquiera otro: esos poderes sólo Dios los tiene. Maravillas de esa clase sólo las hace "Atman", el Gran Espíritu Universal de Vida; "Alaya", la Súper-Alma de Emerson, la Gran Alma del mundo. Estas maravillas sólo las ha hecho mi Dios Interno, mi "Purusha", mi "Ser Superior", mi Intimo, mi Maestro Interno, mi Mónada, mi Ángel Interno, ante el cual tengo que arrodillarme, porque él es "Atman", el Inefable.

Esto lo puede hacer también el Dios Interno de cualquiera de vosotros, porque "Atman" es el Omnipotente e Inefable.

Maestros, los hay muchos, pero el "Alma-Maestro" es una: el Alma del mundo, el "Alaya Divino" que parece como muchos, Aun Weor, es el nombre auténtico de una Llama de la Gran Hoguera, ante la cual yo tengo que postrarme. Aun Weor, significa "Voluntad de Dios" y la Voluntad de Dios, es la que ha hecho esa obra. Así pues cuando hablamos de Avitchi, no decimos algo nuevo; casi todos los mejores espiritualistas lo comentan, lo describen, lo citan, ¿entonces qué?

Se abisman los espiritualistas de que "Atman" el Gran Espíritu Universal de Vida, esté actuando a través de una de sus "Llamas" para cumplir una Misión Cósmica. ¡Se extrañan, sí, los tales, porque la ignorancia en su atrevida simplicidad es una celestina pordiosera, con la que no se puede tener pulcro contacto! ¿Dónde está la Sabiduría de todos esos mentecatos que me critican? ¿Qué se les hizo?

El Avitchi es un tema muy viejo: hasta el mismo Doctor E. Adoun (Mago Jefa) nos habla en «La Zarza del Oreb», de la Muerte Segunda. ¿Entonces, qué?

Antiguamente las Personalidades separadas totalmente de la Divina Tríada (Atman-Buddhi-Manas), quedaban en el Avitchi de nuestra Tierra. (Véase el 6º volumen de la «Doctrina Secreta» de H.P.B.).

Hoy los tiempos han cambiado: estamos iniciando la Nueva Era de Acuario y las Personalidades ya separadas de sus Divinas Tríadas, hay que aislarlas de este globo terrestre, para limpiar la atmósfera de toda maldad. Eso es todo. Si esto es motivo de burla por parte de los espiritualistas de aula y de los lectores ocasionales, ¿de quién es la culpa?

Cuando se rompe el puente llamado "Antakarana", que comunica a la Divina Tríada con su "yo inferior", entonces queda el yo inferior separado, y se hunde en el Abismo de las fuerzas destructivas, donde se va desintegrando poco a poco; es la Muerte Segunda de que nos habla el «Apocalipsis» ese es el estado de Conciencia llamado "Avitchi".

En estos casos la Divina Tríada (Atman-Buddhi-Manas) se reviste de un nuevo Cuerpo Mental y Astral para continuar su evolución, y la personalidad descartada se sumerge en el estado de "Avitchi", entre los sufrimientos más indecibles.

Todas las lunas del Sistema Solar están gobernadas por Jehová, pero nuestro satélite terrestre está gobernado directamente por el "Ángel Gabriel".

El Mago debe fijarse bien en las Influencias Lunares, porque todas las Energías siderales cristalizan en nuestro globo terrestre mediante las Fuerzas Lunares.

Todo lo que se inicia en Creciente, progresa rápidamente.

Todo lo que se hace en Menguante, fracasa.

La Luna Nueva es muy débil y la Llena es muy fuerte y sirve para realizar con éxito toda clase de trabajos de Magia Práctica.

El último día de la Luna significa: abortos y fracasos...

Haced vuestros negocios siempre en Creciente, para que triunféis.

Hitler se lanzó sobre Rusia en Menguante y fracasó.

Cuando dentro de un nimbo de la Luna brilla una estrella, es señal de que un general está sitiado de enemigos.

La Luna produce flujo y reflujo de la mar.

La Luna produce altas y bajas mareas.

La Luna atrae y repele el magnetismo terrestre.

El Mago debe "preparar" su cuerpo para el ejercicio de la Magia Práctica. El cuerpo del Mago es diferente del de los demás, porque está preparado.

EJERCICIO

Sentaos en un cómodo sillón; cerrad vuestros ojos; apartad de vuestra Mente todo pensamiento; enfocad la Mente en vuestro Intimo, y orad así: "Padre mío: tú que eres mi Real Ser, te suplico Señor que te adentres en el Templo-Corazón de la Luna para que me traigas al Ángel Gabriel. Haced los saludos, Señor mío... Amén"; luego dirigios a los Cuatro Puntos Cardinales, haced la siguiente invocación del Ángel Gabriel; bendiciendo al Norte, Sur, Este Y Oeste:

INVOCACIÓN

"Trece mil rayos tiene el Sol, trece mil rayos tiene la Luna, trece mil veces sean arrepentidos los enemigos que tengo yo".

El discípulo rogará al Ángel Gabriel que le prepare su cuerpo para hacerse invisible, o para transformarle el rostro, detener la bala o el cuchillo en un momento de peligro, o para materializar cualquier entidad superior. Jámblico, el Gran Teúrgo, hacía visibles en el Mundo Físico a los Dioses Siderales, porque tenía el cuerpo bien preparado.

El Ángel Gabriel tratará ocultamente el bazo, y ciertos centros de la columna espinal, al discípulo. Cuando éste ya pueda hacer visible y tangible en el Mundo Físico al Ángel Gabriel, es porque ya su cuerpo está "preparado". Entonces, en un momento de peligro, hará la invocación del Ángel Gabriel, y si el discípulo quiere hacerse invisible, el Ángel Gabriel lo borrará de la vista de los enemigos, o le transformará el rostro si el discípulo lo exige. La invocación se hará siempre bendiciendo los Cuatro Puntos Cardinales.

Estos ejercicios de preparar el cuerpo se practican durante toda la vida. El Teúrgo puede hacer visible en el Mundo físico a los Dioses Siderales, cuando tiene el cuerpo bien preparado. Esto requiere paciencia y constancia, porque nada se consigue regalado: todo cuesta lucha y sacrificio.

Las Fuerzas que descienden del Cielo, al llegar a nuestra Glándula "Timo", se encuentran con las Fuerzas que suben de la Tierra a través del organismo, y allí, en la Glándula "Timo", los dos triángulos de las Fuerzas Superiores e Inferiores se entrelazan para formar el Sello de Salomón.

PRÁCTICA

Sentaos, imaginad este maravilloso encuentro de las Fuerzas Cósmicas formando el Sello de Salomón en la Glándula Timo, y sumidos en profunda Meditación Interna, rogad a vuestro Intimo que se adentre en el Templo Sideral de la Principal Estrella de Cáncer, para que os traiga a las Principales Jerarquías de esa Constelación, a fin de que os despierten los Poderes Internos y os traten esa glándula. Vocalizad la letra "A" una hora diaria.

Los cancerinos son pacíficos, pero a veces demasiado coléricos. Tienen disposición para las artes manuales, son muy sensibles y su carácter cambia con las fases lunares. Les va bien en viajes largos. Son románticos, amorosos y muy tenaces.

Fraternalmente, el Maestro de vuestra clase: AUN WEOR.

Del libro "Curso Zodiacal"
| | |
| --- | --- |
| Reply | Message 45 of 70 on the subject |
ISAIAS 9:6 PROFETIZA A JESUCRISTO (EL NUEVO CESAR) EN CONTEXTO A SU REINO EN CAN MAYOR /CANCER/SIRIO
Their combined linear motion produces the nasalated M in the tone G,
completing the three sounds and tones of AUM.
| | |
| --- | --- |
| | Sirius A and Sirius B are the origin of the Yin and Yang symbol, they are the Yin and Yang. They are two parts of one thing, and the source of AUM, the sound that created the universe. |
ENLACES
EL PERRO/CAN MAYOR/SIRIO ES EL MEJOR AMIGO DEL HOMBRE
ISAIAS 9:6 (96 O 69/CANCER)
Isaías 9:6-7
Nueva Versión Internacional (NVI)
6 Porque nos ha nacido un niño,
se nos ha concedido un hijo;
la soberanía reposará sobre sus hombros,
y se le darán estos *nombres:
Consejero admirable, Dios fuerte,
Padre eterno, Príncipe de *paz.
7 Se extenderán su soberanía y su paz,
y no tendrán fin.
Gobernará sobre el trono de David
y sobre su reino,
para establecerlo y sostenerlo
con justicia y rectitud
desde ahora y para siempre.
Esto lo llevará a cabo
el celo del Señor *Todopoderoso.
(DAN/JUSTICIA-LA VIUDA PIDE JUSTICIA)
Isa 9:6 For unto us a child is born, unto us a son is given: and the government shall be upon his shoulder: and his name shall be called Wonderful, Counsellor, The mighty God, The

everlasting Father, The Prince of Peace

.

Verse # = 17836 | Words = 20 | Letters = 66
Data from Strong's Concordance
KJV
Hebrew
Strong's #
Value
For unto us a child
ילד
H3206 yeled
44
is born,
ילד
H3205 yalad
44
unto us a son
בן
H1121 ben
52
is given:
נתן
H5414 nathan
500
and the government
משרה
H4951 misrah
545
shall be upon his shoulder:
שכם
H7926 shekem
360
and his name
שם
H8034 shem
340
shall be called
קרא
H7121 qara'
301
Wonderful,
פלא
H6382 pele'
111
Counsellor,
יעץ
H3289 ya`ats
170
The mighty
גבור
H1368 gibbowr
211
God,
אל
H0410 'el
31
The everlasting
עד
H5703 `ad
74
Father,
אב
H0001

'ab

3
The Prince
שר
H8269

sar

500
of Peace.
שלום
H7965 shalowm
376
Juan
19:1 Así que, entonces tomó Pilato a Jesús, y le azotó.
19:2 Y los soldados entretejieron

una corona de espinas

, y la pusieron sobre su cabeza, y le vistieron con un manto de púrpura;
19:3 y le decían: ¡Salve,

Rey de los judíos

! y le daban de bofetadas.

(¿Porque le llaman REY DE LOS JUDIOS y no REY DE ISRAEL? Es obvio que los romanos sabian a que HACIA REFERENCIA EL REINO DE ISRAEL)
19:4 Entonces Pilato salió otra vez, y les dijo: Mirad, os lo traigo fuera, para que entendáis que ningún delito hallo en él.
19:5 Y salió Jesús, llevando la corona de espinas y el manto de púrpura. Y Pilato les dijo: ¡He aquí el hombre!
19:6 Cuando le vieron los principales sacerdotes y los alguaciles, dieron voces, diciendo: ¡Crucifícale! ¡Crucifícale! Pilato les dijo: Tomadle vosotros, y crucificadle; porque yo no hallo delito en él.

(Pilato al "lavarse las manos" aprobo la CRUCIFICCION AUNQUE AQUI HIPOCRITAMENTE QUIERE MANIFESTAR LO CONTRARIO)
19:7 Los judíos le respondieron: Nosotros tenemos una ley, y según nuestra ley debe morir, porque se hizo a sí mismo Hijo de Dios.
19:8 Cuando Pilato oyó decir esto, tuvo más miedo.
19:9 Y entró otra vez en el pretorio, y dijo a Jesús: ¿De dónde eres tú? Mas Jesús no le dio respuesta.
19:10 Entonces le dijo Pilato: ¿A mí no me hablas? ¿No sabes que tengo autoridad para crucificarte, y que tengo autoridad para soltarte?
19:11 Respondió Jesús: Ninguna autoridad tendrías contra mí, si no te fuese dada de arriba; por tanto, el que a ti me ha entregado, mayor pecado tiene.
19:12 Desde entonces procuraba Pilato soltarle; pero los judíos daban voces, diciendo: Si a éste sueltas,

no eres amigo de César

; todo el que se

hace rey, a César se opone

.

("AMIGO DE CESAR" es una expresion que tiene una PROFUNDIDAD ESOTERICA TERRIBLE. AMIGO ES UNA REFERENCIA AL PERRO/CAN MAYOR/SIRIO/CANCER que es la CONSTELACION DEL PERRO. POR ESO ES QUE EL "DIA DEL AMIGO" ES EL 20 DE JULIO EN CANCER, aparte del la CONSPIRACION DEL FALSO VIAJE A LA LUNA. ES TAMBIEN POR ESTO QUE EL SEPTIMO MES GREGORIANO SE LLAMA JULIO EN HONOR AL CESAR. SIRIO ES EL SANTO GRIAL, PRIMERAMENTE JESUCRISTO Y LUEGO JUAN MARCOS COMO SU HIJO)
CONSPIRACION ORION-SIRIO APOLO 11-EL HOMBRE NUNCA
19:13 Entonces Pilato, oyendo esto, llevó fuera a Jesús, y se sentó en el tribunal en el lugar llamado el Enlosado, y en hebreo Gabata.
19:14 Era la preparación de la pascua, y como la hora sexta. Entonces dijo a los judíos: ¡He aquí vuestro Rey!

(Burlonamene PILATO niega que JESUCISTO TAMBIEN SEA SU REY. PILATO CONSPIRO CONTRA JESUCRISTO PORQUE DEFENDIO A SU FALSO CESAR QUE EN ESE MOMENTO ERA TIBERIO. AQUI HUBO UNA CLARA CONSPIRACION POLITICA DE ROMA)
19:15 Pero ellos gritaron: ¡Fuera, fuera, crucifícale! Pilato les dijo: ¿A

vuestro Rey

he de crucificar? Respondieron los principales sacerdotes: No tenemos

más rey que César

.

(Vuelve PILATO A BURLARSE NEGANDO EL IMPERIO DE CRISTO. LOS JUDIOS IRONICAMENTE LE RESPONDEN QUE SU REY ES EL CESAR)
19:16 Así que entonces lo entregó a ellos para que fuese crucificado. Tomaron, pues, a Jesús, y le llevaron.
19:17 Y él, cargando su cruz, salió al lugar llamado de la Calavera, y en hebreo, Gólgota;
19:18 y allí le crucificaron, y con él a otros dos, uno a cada lado, y Jesús en medio.
19:19 Escribió también Pilato un título, que puso sobre la cruz, el cual decía:

JESÚS NAZARENO, REY DE LOS JUDÍOS

.

(PILATO NO PUSO "REY DE ISRAEL". JACOB/ISRAEL ES SIMBOLIZADO POR LA ESTRELLA SIRIO EL LUCERO DE LA MAÑANA O LUCERO DEL ALBA)
19:20 Y muchos de los judíos leyeron este título; porque el lugar donde Jesús fue crucificado estaba cerca de la ciudad, y el título estaba escrito en hebreo, en griego y en latín.
19:21 Dijeron a Pilato los principales sacerdotes de los judíos: No escribas: Rey de los judíos; sino, que él dijo: Soy Rey de los judíos.
19:22 Respondió Pilato: Lo que he escrito, he escrito.
19:23 Cuando los soldados hubieron crucificado a Jesús, tomaron sus vestidos, e hicieron cuatro partes, una para cada soldado. Tomaron también su túnica, la cual era sin costura, de un solo tejido de arriba abajo.
19:24 Entonces dijeron entre sí: No la partamos, sino echemos suertes sobre ella, a ver de quién será. Esto fue para que se cumpliese la Escritura, que dice: Repartieron entre sí mis vestidos, Y sobre mi ropa echaron suertes. Y así lo hicieron los soldados.
19:25 Estaban junto a la cruz de Jesús su madre, y la hermana de su madre, María mujer de Cleofas, y María Magdalena.
19:26 Cuando vio Jesús

a su madre

, y

al discípulo a quien él amaba

, que estaba presente, dijo a su madre:

Mujer, he ahí tu hijo

.

(¿PORQUE JESUCRISTO LE LLAMA A SU MADRE MARIA MUJER? Es obvio que aqui NUESTRO SEÑOR LE ESTA HABLANDO A MARIA MAGDALENA)
19:27 Después dijo al discípulo: He

ahí tu madre

. Y desde aquella hora el discípulo la

recibió en su casa

.

(El discipulo es JUAN MARCOS. CASA/LINAJE)
19:28 Después de esto, sabiendo Jesús que ya todo estaba consumado, dijo, para que la Escritura se cumpliese:Tengo sed.
19:29 Y estaba allí una vasija llena de vinagre; entonces ellos empaparon en vinagre una esponja, y poniéndola en un hisopo, se la acercaron a la boca.
19:30 Cuando Jesús hubo tomado el vinagre, dijo: Consumado es. Y habiendo inclinado la cabeza, entregó el espíritu.
| | |
| --- | --- |
| Reply | Message 46 of 70 on the subject |
milky way

in Simple Gematria Equals: 119

(

m 13

i9

l 12

k 11

y 25

0

w 23

a1

y 25

)
queen mary

in Simple Gematria Equals: 119

(

q 17

u 21

e5

e5

n 14

0

m 13

a1

r 18

y 25
hebrew calendar

in Simple Gematria Equals: 119

(

h8

e5

b2

r 18

e5

w 23

0

c3

a1

l 12

e5

n 14

d4

a1

r 18
mary magdalene

in Simple Gematria Equals: 119

(

m 13

a1

r 18

y 25

0

m 13

a1

g7

d4

a1

l 12

e5

n 14

e5
lionsgate

in Simple Gematria Equals: 102
(
l

---

12
i

---

9
o

---

15
n

---

14
s

---

19
g

---

7
a

---

1
t

---

20
e

---

5
)
lions

in Simple Gematria Equals: 69
(
l

---

12
i

---

9
o

---

15
n

---

14
s

---

19
)
gate

in Simple Gematria Equals: 33
(
g

---

7
a

---

1
t

---

20
e

---

5
)
EL SOL, SI USTED MIRA HACIA EL NORTE Y EN EL CONTEXTO A QUE EL MISMO SALE POR EL ESTE Y SE PONE EN EL OESTE, SE MUEVE EN SENTIDO HORARIO, osea el mismo numero 6 y LA LUNA, en su movimiento de 29.53059 dias SALE EN EL OESTE Y SE PONE EN EL OESTE, osea que se mueve en sentido antihorario. SOL-O-MON / DOS LUMBRERAS / CUARTO DIA DE LA CREACION / MIERCOLES / MERCURIO / GOD /DOG / CONVERSION DEL MERCURIO EN ORO / ALQUIMIA /SANTO GRIAL. EL FLUJO MAGNETICO DE UNA BOBINA simula incluso al flujo del agua de un rio que simboliza al FLUJO DEL AGUA VIVA, simbolo del ESPIRITU SANTO/PENTECOSTES/SHAVUOT. El mismo flujo simboliza a la UNION ENTRE EL HOMBRE Y LA MUJER, ya que observamos se dan los dos tipos de flujos ya sean en sentido horario o antihorario.
Sentido horario y sentido antihorario. SOL-O-MON (SOL Y LUNA O JESUCRISTO Y MARIA LA MAGDALENA)
En Hechos 12:12 (1+2,1+2:3,3 o 33) es PEDRO el que aparece con Maria la madre de Juan Marcos.
Hechos 12:12: Y habiendo considerado esto, llegó a

casa

de

María la madre de Juan

, el que tenía por sobrenombre MARCOS, donde muchos estaban reunidos

orando

.
Observamos los dos tipos de flujos, el horario y el antihorario, al igual que EL SOL Y LA LUNA. Fuerte interrelacion con CANCER/SHAVUOT/PENTECOSTES. El mismo planeta tierra esta diseñado en funcion a la UNION ENTRE EL HOMBRE Y LA MUJER, INSISTO, EL SOL Y LA LUNA. GENESIS 1:19
En función del tipo de corriente empleada, los motores pueden ser de corriente continua y de corriente alterna, y existen distintos tipos de cada uno de ellos.
LOS MISMOS IMANES, OSEA EL NORTE Y EL SUR, SON UNA REFERENCIA AL DISEÑO DE LA PLAZA DE SAN PEDRO.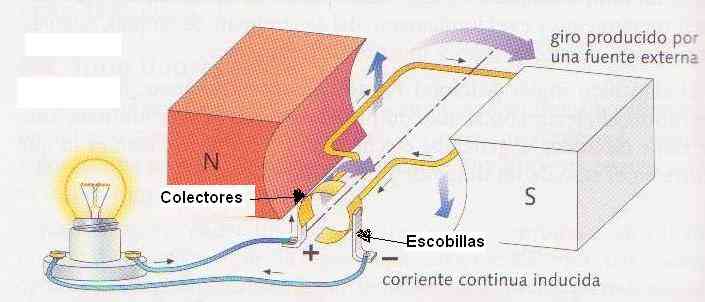 OBSERVEN EL FUNCIONAMIENTO DE LA DINAMO en funcion a una maquina externa adentro de un campo magnetico fijo DE UN ANILLO (REVOLU-SION=NUMERO PI=3.14).
El anillo que tiene connotacion con SATURNO/SATURDAY/SABADO/SEPTIMO DIA tambien es un TOROIDE/TAURO/PLEYADES. EL FLUJO MAGNETICO ES ORION. LA ROTACION DEL ANILLO QUE PRODUCE LA LUZ/ILUMINACION TIENE FUERTE INTERRELACION INSISTO CON EL CIRCULO. ESTA TODO CODIFICADO. LA LUZ GENERADA SIMBOLIZA A LA LUZ DE ISTAR/ORION/ESTATUA DE LA LIBERTAD. LA DINAMO FUNCIONA EN FUNCION A SHAVUOT/PENTECOSTES. LA ENERGIA ELECTRICA GENERADA TIPIFICA EL GRIAL. DINAMO/ DAN / DENARIO / DIANA / JUSTICIA.

Lo que es increible es que incluso la energia electrica generada es femenina. EL ELECTRON ES FEMENINO y el PROTON MASCULINO. ELECTRONICA/ ELECTRON/ e incluso el anillo o toroide es femenino mientras que el campo magnetico, en este caso es masculino pero observen que la corriente electrica generada tiene origen justamente en el "anillo". La luz / iluminacion / mujer da a luz un hijo simboliza al GRIAL. ISHTAR (LA LUNA) DE ORIGEN EN UNA SEMILLA DEL SOL DA A LUZ UNA ESTRELLA. ESTOS CODIGOS justamente estan codificados en el cuarto dia de la creacion. GENESIS 1:19



OBVIO EL SEXO MASCULINO EN CONTEXTO AL SEXO FEMENINO
TAURO/PLEYADES/TOROIDE SIMBOLIZA AL SEXO FEMENINO Y ORION/ORINAR AL MASCULINO. ESTE ES EL ORIGEN ESOTERICO DE LA INTERRELACION DE PENTECOSTES CON SIRIO, PLEYADES Y ORION.
LA CORRIDA DE TORO ES UNA ANALOGIA ESOTERICA A LA RESURRECCION DE CRISTO EN FUNCION A LAS PLEYADES Y ORION.

Las torres gemelas/geminis justamente simbolizan al yin y yang codificados en las dos columnas que tenia el tabernaculo y el templo de Salomon de Jachin y Boaz, sol y luna, hombre y mujer, etc,etc.

EL UNIVERSO ENTERO ES EL GRIAL MISMO. Aparentemente la luz de ORION ES EL GRIAL.
LA MISMA PALABRA REVOLU-

SION

ES UNA REFERENCIA AL NUMERO PI (LONGITUD DE LA CIRCUNFERENCIA ES IGUAL A PI X DIAMETRO.)
| | |
| --- | --- |
| Reply | Message 47 of 70 on the subject |
Palabras del Papa Francisco
"Ayer dijimos que había tres tipos, tres grupos: el político corrupto, el empresario corrupto y el eclesiástico corrupto. Los tres dañan a los inocentes, a los pobres, ¡porque son los pobres los que pagan la fiesta de los corruptos! … ¡Son traidores los corruptos, mucho más! Lo primero, la definición de corrupto: uno que roba, uno que mata. La segunda cosa: ¿qué es lo que se les espera a los corruptos? Esta es la maldición de Dios, porque han explotado a los inocentes, a los que no pueden defenderse a sí mismos y lo han hecho con guantes blancos, de lejos, sin ensuciarse las manos"
Papa Francisco
REPUBLI-

CAN

-O (TERMINO EN CLAVE MASONICA)
INSISTO CON ESTE CONCEPTO, EL POPULISMO (NEO FEUDALISMO), OSEA LOS "INTELECTUALES" SOCIALISTAS CON LA PLATA DEL OTRO, INTELECTUALES DEL DIOS DINERO Y LOS EMPRESARIOS PREVENDARIOS CLIENTELISTAS (PALANQUEADOS POR LOS POLITICOS)
SON EL

CAN

CER DE LOS PAISES BANANEROS
.
ESA ES LA ENFERMEDAD DE LOS PAISES BANANEROS Y POR ESO ES QUE SOMOS PAISES POBRES DESGRACIADAMENTE.
| | |
| --- | --- |
| Reply | Message 48 of 70 on the subject |

SIRIUS A / B

TURKISH / KHAZARIAN EYE / EVIL EYE / LUCIFER EYE

DOGON TRIBE / AFRICA / SIRIUS B

ILLUMINATI EYE / BIG BROTHER
Sirius is the

brightest star

in the night-time sky with a visual apparent magnitude of -1.47. It is located in the constellation

Canis Major

. Sirius can be seen from almost every inhabited region of the Earth's surface (those living north of 73.284 degrees cannot see it) and, in the Northern Hemisphere, is known as a vertex of the Winter Triangle.

The best time of year to view it is

around January 1

,

when it reaches the meridian at midnight

. Under the right conditions, Sirius can be observed in daylight with the naked eye. Ideally the sky must be very clear, with the observer at a high altitude, the star passing overhead, and the sun low down on the horizon
The name Sirius comes from the Latin sirius. It is situated in the eye of the greater dog

Canis

Major

, therefore it is known as the

'Dog Star'

. Other meanings:

Transition Stage - Moving consciousness from one reality (frequency) to another

Spirit of Wisdom - Zoroastrian Translation

Brightly Radiating One -
The Shining Ones /

THE ILLUMINATI





What to the eye appears as a single star is actually a large binary star system, consisting of a bright white main sequence star of spectral type A1V,

named Sirius A

, and a faint white dwarf companion of spectral type DA

named Sirius B

.

SIRIUS AND GOD NAME

CANIS MAJOR/ CAN / DOG / INVERSE / GOD

PHILSTEAN GOD / BAD / INVERSE /DOG / DAG /DAGON

ORIGIN OF DRAGON MITH

CANIS MINOR / PUPPIS STAR

SMALL DOG / PUPPIES
Sirius is also known colloquially as the "

Dog Star

", reflecting its prominence in its constellation,

Canis Major

(

Big Dog

).[14] The heliacal rising of

Sirius

marked the flooding of the Nile in Ancient Egypt and the "

Dog Days

" of summer for the Ancient Greeks, while to the Polynesians it marked winter and was an important star for navigation around the Pacific Ocean.
CANIS / DOG / INVERSE / GOD

MUMMIE / DOG / CHACAL / GOD / REBIRTH

MUMMIE ORIGIN OF MUM/ MUMI / MOTHER

MOTHER GIVES LIFE SO THE CHACAL
The word "

Ianuarius"

is the original Roman designation of the month January.
The name is either derived from the

two-faced Roman god Janus

, from the Latin word

ianua

,
which means

"door",

or it is the masculine form of

Diana

, which would be Dianus or

Ianus (Janus).
JANUS IN THE VATICAN MUSEUM / PINE COURT

TWO FACES / BIG BROTHER / ALL SEEING EYE

FORBIDDEN SECRETS

FOR US TO BE FREE OF THE SUN GOD PRISON
AS JESUS WANTED

WAS NOT

THE SON OF
GOD AS THEY

HAVE TOLD

US HE WAS A KING WHO

WANTED FREEDOM FORHIS KINGDOM

HE WAS AN INDIGO A STARSEED,

WHO DIED FOR ALL OF US, DON´T FEAR HIS
SPIRIT IS WITH US HERE TO GUIDE US.

January 1, 2009, Beginning of the New Year

January 3, 2008, Voters in Iowa go to the polls for the first caucus to determine

presidential nominees for the Democratic and Republican parties

. (Iowa/Hawkeye/Eagle Eye/Phoenix).
Curiously, some ancient observations of

Sirius

describe it as a

red star.

To the Romans this meant an
angry god

, and they are known to have sacrificed

red dogs

to this star

RED JEWS / RED STAR / ROTHSCHILDS / KHAZ ARIAN

NAZIS / ANTISEMITC / LUCIFERIANS

CAUCASIAN / INTERNATIONAL STANDARD
FOR WHITE MEN
WHY?
U.N / NEW WORLD ORDER

CAUCUS / CAUCASIAN / KHAZ- ARIAN NAZI LUCIFERIAN JEWS

RED FISH / RED GOD / SIRIUS / RED STAR
CAUCUS AND USA GOVERNMENT FAKE DEMOCRACY
A caucus ( Pronunciation (help•info)) is a meeting of supporters or members of a political party or movement, especially in the United States. The exact definition varies among political cultures

UNITED NATIONS PHOENIX PAINTURE

HILLARY PHOENIX PIN
A PHOENIX THE REBIRTH / LUCIFER DOOR TO EARTH
At the origin, a phoenix was used for the seal instead of the eagle.
The phoenix amongst other things
symbolizes rebirth
. Because the Phoenix stands for being destroyed in flames and then rising from the ashes, for the Illuminati it symbolizes Lucifer.

RABBI ABRAHAM ELEAZAR BOOK

MEANING OF OUROBROS CONNECTS

THE ABOVE WITH THE BELOW

SIRIUS WITH EARTH
| | |
| --- | --- |
| Reply | Message 49 of 70 on the subject |
ALL SEEING EYE / BIG BROTHER

OPHIUCUS / OLYMPIC GAMES/ APOLO / PYTHEAN GAMES / DELPHOS

ABRAHAM BEN ELEAZAR FORBIDDEN BOOK

OPHIUCUS / PYTHON

HENRY KISSINGER - ABRAHAM BEN ELEAZAR

RED JEW - ROTH SCHILD / KHAZ ARIAN / NAZI / GOG MAGOG

ALEXANDER GATES / FAKE NAME BILL GATES / RED JEW

SIRIUS A / B

TURKISH / KHAZARIAN EYE / EVIL EYE / LUCIFER EYE

DOGON TRIBE / AFRICA / SIRIUS B

ILLUMINATI EYE / BIG BROTHER
Sirius is the

brightest star

in the night-time sky with a visual apparent magnitude of -1.47. It is located in the constellation

Canis Major

. Sirius can be seen from almost every inhabited region of the Earth's surface (those living north of 73.284 degrees cannot see it) and, in the Northern Hemisphere, is known as a vertex of the Winter Triangle.

The best time of year to view it is

around January 1

,

when it reaches the meridian at midnight

. Under the right conditions, Sirius can be observed in daylight with the naked eye. Ideally the sky must be very clear, with the observer at a high altitude, the star passing overhead, and the sun low down on the horizon
The name Sirius comes from the Latin sirius. It is situated in the eye of the greater dog

Canis

Major

, therefore it is known as the

'Dog Star'

. Other meanings:
| | |
| --- | --- |
| Reply | Message 50 of 70 on the subject |
¿QUE NOS QUIERE DECIR YHWH, DETRAS DE LA CAIDA DE ALENDE, POR PINOCHET, EL 11 DE SEPTIEMBRE DE 1973? ¿CUAL ES LA VERDAD DE LA VERDAD Y NO EL RELATO? ¿PORQUE LA RELACION CON LA CAIDA DEL COMUNISMO EL 11 DE SEPTIEMBRE DE 1989 Y CON LA CAIDA DE WALL STREET EL 11 DE SEPTIEMBRE DEL 2001?
Lucas 15
1. Se acercaban a Jesús todos los publicanos y pecadores para oírle,
2. y los fariseos y los escribas murmuraban, diciendo: Este a los pecadores recibe, y con ellos come.
3. Entonces él les refirió esta parábola, diciendo:
4. ¿Qué hombre de vosotros, teniendo cien ovejas, si pierde una de ellas, no deja las noventa y nueve en el desierto, y va tras la que se perdió, hasta encontrarla?
5. Y cuando la encuentra, la pone sobre sus hombros gozoso;
6. y al llegar a casa, reúne a sus amigos y vecinos, diciéndoles: Gozaos conmigo, porque he encontrado mi oveja que se había perdido.
7. Os digo que así habrá más gozo en el cielo por un pecador que se arrepiente, que por noventa y nueve justos que no necesitan de arrepentimiento.
8. ¿O qué mujer que tiene diez dracmas, si pierde una dracma, no enciende la lámpara, y barre la casa, y busca con diligencia hasta encontrarla?
9. Y cuando la encuentra, reúne a sus amigas y vecinas, diciendo: Gozaos conmigo, porque he encontrado la dracma que había perdido.
10. Así os digo que hay gozo delante de los ángeles de Dios por un pecador que se arrepiente.
11. También dijo: Un

hombre tenía dos hijos

;

(ES OBVIO QUE EL PROBLEMA DE LA ISQUIERDA Y LA DERECHA VIENE DE LA MISMA OLIGARQUIA. YO HE VIVIDO EN UNA VILLA DE EMERGENCIA VARIOS AÑOS Y ALLI NADIE SABE Y NO SE TIENE NI IDEA DE LO QUE HABLAN LOS OLIGARCAS.)
12. y el menor de ellos dijo a su padre:

Padre, dame la parte de los bienes que me corresponde; y les repartió los bienes

.
13. No muchos días después, juntándolo

todo el hijo menor, se fue lejos a una provincia apartada; y allí desperdició sus bienes viviendo perdidamente

. (EL HIJO MAS CHICO, OBVIAMENTE DESPILFARRO TODOS LOS BIENES Y SE QUEDO SIN UN MANGO. ESTE TRADICIONALMENTE SE HACE "RESENTIDO SOCIAL". ES LO QUE TRADICIONALMENTE, LOS MISMOS OLIGARCAS LE LLAMAN "ISQUIERDA". OBVIO QUE JESUCRISTO, CON SU GRAN CONOCIMIENTO POLITICO, EN FORMA DE PARABOLA NOS EXPLICA EL ORIGEN OLIGARQUICO DE LA DERECHA Y DE LA ISQUIERDA. OBVIAMENTE QUE TODO ES UNA REFERENCIA AL TABERNACULO Y DEL TEMPLO DE SALOMON, A LAS DOS COLUMNAS DE JACHIN Y BOAZ Y AL ARCA DEL PACTO. EL MISMO TERMINO "OLIG

ARCA

" TIENE ESA REFERENCIA, OSEA EL

ARCA

DE LA ALIANZA O EL

ARCA

PERDIDA O PARA DECIRLO EN FORMA CRUDA AL SANTO GRIAL. EL ARCA DEL PACTO ESTABA EN EL LUGAR SANTISMO DEL TABERNACULO Y DEL TEMPLO DE SALOMON. EL SUMO SACERDOTE, SOLO ENTRABA UNA VEZ EN EL AÑO, OSEA EN EL DIA DEL JUICIO, EN EL MISMO. )
14. Y cuando todo

lo hubo malgastado, vino una gran hambre en aquella provincia, y comenzó a faltarle

.
15. Y fue y se arrimó a uno de los ciudadanos de aquella tierra, el cual le envió a su hacienda para que apacentase cerdos.
16. Y deseaba llenar su vientre de las algarrobas que comían los cerdos, pero nadie le daba.
17. Y volviendo en sí, dijo: ¡Cuántos jornaleros en casa de mi padre tienen abundancia de pan, y yo aquí perezco de hambre!
18. Me levantaré e iré a mi padre, y le diré: Padre, he pecado contra el cielo y contra ti.
19. Ya no soy digno de ser llamado tu hijo; hazme como a uno de tus jornaleros.
20. Y levantándose, vino a su padre. Y cuando aún estaba lejos, lo vio su padre, y fue movido a misericordia, y corrió, y se echó sobre su cuello, y le besó.
21. Y el hijo le dijo: Padre, he pecado contra el cielo y contra ti, y ya no soy digno de ser llamado tu hijo.
22. Pero el padre dijo a sus siervos: Sacad el mejor vestido, y vestidle; y poned

un anillo en su mano

, y calzado en sus pies.

(UN ANILLO, OSEA UNA OBVIA REFERENCIA AL "EXPERIMENTO FILADELFIA". ¿PORQUE MOSCU Y WASHINGTON, AMBA CIUDADES ESTAN SOBRE SIETE COLINAS? ¿USTED CREE QUE EL TODOPODEROSO JUEGA A LOS DADOS?)
23. Y traed el becerro gordo y matadlo, y comamos y hagamos fiesta;
24. porque este mi hijo muerto era, y ha revivido; se había perdido, y es hallado. Y comenzaron a regocijarse.
25. Y su hijo mayor estaba en el campo; y cuando vino, y llegó cerca de la casa, oyó la música y las danzas;
26. y llamando a uno de los criados, le preguntó qué era aquello.
27. El le dijo: Tu hermano ha venido; y tu padre ha hecho matar el becerro gordo, por haberle recibido bueno y sano.
28. Entonces se enojó, y no quería entrar. Salió por tanto su padre, y le rogaba que entrase.
29. Mas él, respondiendo, dijo al padre: He aquí, tantos años

te sirvo, no habiéndote desobedecido jamás, y nunca me has dado ni un cabrito para gozarme con mis amigos

.

(ESTE HIJO ES MUCHISIMO MAS CONSERVADOR QUE EL MAS CHICO. ESTO ES LO QUE TRADICIONALMENTE SE LE LLAMA LA DERECHA. OBVIAMENTE QUE ES MAS ORDENADO Y MAS RELIGIOSO QUE EL MAS CHICO.)
30. Pero cuando vino este tu hijo, que ha consumido tus bienes con rameras, has hecho matar para él el becerro gordo.
31. El entonces le dijo: Hijo,

tú siempre estás conmigo, y todas mis cosas son tuyas

.
32. Mas era necesario hacer fiesta y regocijarnos, porque

este tu hermano era muerto, y ha revivido; se había perdido, y es hallado

.

(IMPRESIONANTE LA PROFUNDIDAD DEL EVANGELIO DE CRISTO. NOTEN QUE SE LO RELACIONA CON LA RESURRECCION DE CRISTO, EN EL CONTEXTO A JUAN 20, EN SU ENCUENTRO CON MARIA LA MAGDALENA. TODO ES UNA CONNOTACION SEXUAL, EN UN CONTEXTO POLITICO, CON EL YIN Y YANG, CON EL SOL Y LA LUNA, CON LA DERECHA Y CON LA ISQUIERDA, ETC,ETC. ESO ES LO QUE EL TODOPODEROSO QUIERE QUE ENTENDAMOS. LO DEMAS ES PURA POLITIQUERIA DE OLIGARCAS, QUE NO TIENE NADA QUE VER CON LA GENTE. ES EL OLIGARCA QUE TIENE PLATA CON EL QUE NO LA TIENE.)
| | |
| --- | --- |
| Reply | Message 51 of 70 on the subject |
'In it Le Cour looks forward to the future Age of Aquarius as bringing with it the return of Christ in the role of Christ
the King. It is a work of esoteric and apocalyptic Christianity in which the author also voices his belief in an esoteric spiritual tradition that
originated in Atlantis.(and quoting from the book) 'The work of 'Atlantis', founded the 24th of June 1926, is inspired by the same directives as those
of the director of the Hiéron (i.e. de Sarachaga) whose signet ring representing Cybele was bequeathed to me by Mlle Lepine.'.[the book
contained a drawing of an octopus subtitled] 'une symbole de la tradition primitive: le poulpe' (a symbol of the primitive tradition: the octopus).'
+++++++++++++
| | |
| --- | --- |
| Reply | Message 52 of 70 on the subject |
Just some thoughts
there are three pyramids at the Louvre
one large one and two smaller
three pyramids of Giza
Giza pyramids superimposed over the three stars of Orion's Belt
the Giant with the club in the stars
Orion correlation theory
The stars of Orion were associated with Osiris, the sun-god of rebirth and afterlife, by the ancient Egyptians.
The Sphinx is a representation of the constellation Leo
the pattern of stars that is "frozen" on the ground at Giza in the form of the three pyramids and the Sphinx represents the disposition of the constellations of Orion and Leo as they looked at the moment of sunrise on the spring equinox during the astronomical "Age of Leo" (i.e., the epoch in which the Sun was "housed" by Leo on the spring equinox.) Like all precessional ages this was a 2,160-year period. It is generally calculated to have fallen between the Gregorian calendar dates of 10,970 and 8810 BC. (op. cit., p.189)
The Last day of Cancer is 7/22 and the first day of Leo is 7/22
7/22 is the feast day of Mary Magdalene
A date of 10,500 BC is chosen because they maintain this is the only time in the precession of the equinoxes when the astrological age was Leo and when that constellation rose directly east of the Sphinx at the vernal equinox. They also suggest that in this epoch the angles between the three stars of Orion's Belt and the horizon was an "exact match" to the angles between the three main Giza pyramids
This time period also coincides with the American psychic Edgar Cayce's "dating" of Atlantis
from Ben Hammotts site
the fringe around Magdalene is yellow triangles or pyramid like shapes
the mountain in the background has a look of a pyramid
the cloud in the background has a sphinx like appearance
"At the Cross her station keeping,
stood the mournful Mother weeping,
close to Jesus to the last".
there are two women at the cross seen both named Mary
and both possibly Mothers
the M stands for Mother and Mary
A document, possibly written by Ermengaud of Béziers, undated and anonymous and attached to his Treatise against Heretics, makes a similar statement.
The 13th-century Cistercian monk and chronicler Peter of Vaux de Cernay claimed it was part of Catharist belief that the earthly Jesus Christ had a relationship with Mary Magdalene, described as his concubine
Also they [the Cathars] teach in their secret meetings that Mary Magdalene was the wife of Christ. She was the Samaritan woman to whom He said, "Call thy husband." She was the woman taken into adultery, whom Christ set free lest the Jews stone her, and she was with Him in three places, in the temple, at the well, and in the garden. After the Resurrection, He appeared first to her.
http://en.wikipedia.org/wiki/Mary_Magdalene
the church of Magdalene is located in Cathar country
perhaps this was the most dangerous secret the Cathars
_________________
Everything is Connected and there are no
coincidences
| | |
| --- | --- |
| Reply | Message 53 of 70 on the subject |
Abbe Boudet talked about the Language of the Birds or the Language of the Angels
the first language
and as we have seen some languages use symbols such as Runes or Heiroglyphs
maybe the Crop circles have a language
and could this be a very prehistoric one
Rennes Chateaus's water font has the angels over the demon and the Holy Water crushes down on the demon
http://www.benhammott.com/1983%20Rennes-le-Chateau%20photographs/holy-water-demon-full-sm.jpg
it is about positive and negative ...the angels positive and the demon negative
in between the circular shell that holds the water
it seems underground aquifers which have minerals help conduct electric current
Crop circles tend to form over the English aquifers
what you will see is a standing wave
The orginal torus/torsion field consisted of two poles. A negative pole and a positive pole. The positive pole emits energy out of it, while the negative pole consumes energy into it. Each pole forms a spiral of moving energy around it but moving in opposite directions. In the very center of each spiral is a calm place where no spin at all exists, but near infinite 'vertical' movement is present. This is the null zone or calm in the eye of the storm. When seen on end, the two spirals overlap and form the pattern above, which is sometimes called a double standing wave lotus.
great article on crop circle language
http://www.freewebs.com/cropcirclelanguage/
this is resonance
of clockwise movement
and anticlockwise movement
http://youtu.be/sY6z2hLgYuY
We have the sun rotation in the galaxy and also a black hole in the galaxy
we have matter and antimatter
bi-polar field/Torsion field.
Celtic Spiral at New Grange
_________________
Everything is Connected and there are no
coincidences
| | |
| --- | --- |
| Reply | Message 54 of 70 on the subject |
the number eight
John 8: "The teachers of the law and the Pharisees brought in a woman caught in adultery. They made her stand before the group and said to Jesus, 'Teacher, this woman was caught in the act of adultery. In the Law, Moses commanded us to stone such women. Now, what do you say?' They were using this question as a trap to have a basis for accusing him. But Jesus bent down and started to write on the ground with his finger. When they kept on questioning him, he straightened up and said to them, 'If any one of you is without sin, let him be the first to throw a stone at her.' Again he stooped down and wrote on the ground. At this, those who heard began to go away one at a time, the older ones first, until only Jesus was left, with the woman still standing there. Jesus straightened up and asked her, 'Woman, where are they? Has no one condemned you?' 'No one, sir,' she said. 'Then neither do I condemn you,' Jesus declared. 'Go now and leave your life of sin.'"
there is Luke 8
After this, Jesus traveled about from one town and village to another, proclaiming the good news of the kingdom of God. The Twelve were with him,
and also some women who had been cured of evil spirits and diseases: Mary (called Magdalene) from whom seven demons had come out;
Joanna the wife of Cuza, the manager of Herod's household; Susanna; and many others. These women were helping to support them out of their own means.
Mark 16
Now when Jesus was risen early the first day of the week, he appeared first to Mary Magdalena, out of whom he had cast seven devils. 10 And she went and told them that had been with him, as they mourned and wept. 11 And they, when they had heard that he was alive, and had been seen of her, believed not.
Station 8
has the baby with the plaid
Jesus turned and said to them, "Daughters of Jerusalem, do not weep for me; weep for yourselves and for your children.
For the time will come when you will say, 'Blessed are the barren women, the wombs that never bore and the breasts that never nursed!'
Then "'they will say to the mountains, "Fall on us!" and to the hills, "Cover us!"'
For if men do these things when the tree is green, what will happen when it is dry?"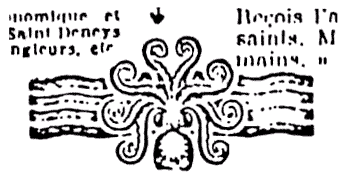 the Arachne has 8 legs
The Star of Isis has a connection to the OTO
http://www.starofisis.org/?page_id=263
The Gnostic Catholic Church was founded in 1907 e.v. by Jean Bricaud, Gérard Encausse and Louis-Sophrone Fugairon; the latter two having been bishops of Jules Doinel's Gnostic Church (1890) before Doinel's abdication as Patriarch. In 1908 e.v., Theodor Reuss appears to have received episcopal consecration and primatial authority in the Gnostic Catholic Church from Encausse, Bricaud and Fugairon in gratitude for his issuance to Encausse of a patent for the Masonic Rites of Memphis and Mizraim. The same year, Encausse, Bricaud and Fugairon changed the name of their church to the Universal Gnostic Church, leaving Reuss exclusive authority in the Gnostic Catholic Church. As with all his other affiliations, Reuss incorporated the Gnostic Catholic Church into the system of O.T.O..
As early as the 15th century AD, many Parisian historians believed that the city of Paris owed its name to the Egyptian goddess Isis. There are various manuscripts from around 1402 AD at the Bibliotheque Nationale in Paris which contain drawings of the goddess Isis garbed as a medieval noblewoman seen arriving by boat to Paris and where she is greeted by nobles and clergymen under the caption 'The very ancient Isis, goddess and queen of the Egyptians' .
Plate 1. French Manuscript dated 1403 AD (Bibliotheque Nationale, Paris) The idea of a 'boat' symbol come partly from the shape of the 'Ile de la Cite' (where stands Notre Dame Cathedral) which is boat-shaped, and also because ancient 'mariners' known as 'Nauts' populated the region."
Plate 2. Official Seal of Paris, 1415 & 1406 AD.
Napoleon made Isis and her boat the coat of arms for Paris
it is compared the Magdalene arriving by boat to France in the oral tradition
[url]http://homepage.ntlworld.com/fusniak/talisman/articles/isisofparis.html
[/url]
Arc de Triomphe which stands on the western end of the avenue of the Champs Elysees. The name of the plaza upon which the Arc stands bears the name 'Place de l'Etoile' i.e. 'The Place of the Star'.
_________________
Everything is Connected and there are no
coincidences
| | |
| --- | --- |
| Reply | Message 55 of 70 on the subject |
I just want to let you know the stars at Rennes and Rosslyn are the pentacle on their roofs
the Rennes ones are two dimensional while the Rosslyn one are three
Rennes-les-Bains is on the heart of Roseline
le Poulpe has the eight legs...which are fractal like that they are curves
from the Secret Dossiers
The Koch Curve
remember the Koch Snowflake has a eight pointed variant
The color red is that of Hermes (that of the kermes). The black color (of anarchy) must, in the transformations of the substance principle, transform itself into a red color.
That fact that blood is red is significant also in relation to the idea of a royal bloodline. The author's assertion here that "Red is indeed the crimson color of the kings, this primitive race having given to the world its rules and its laws" shows that he is fully aware of the royal, red-haired Aryan race, and the fact that they are responsible for civilizing humanity.
from Tracy Twyman
http://quintessentialpublications.com/twyman/?page_id=38
The tile has three black stones with one red pointing toward the Magdalene Grove
jb1717 wrote:
I did find one connection to an octopus symbol, but it's not identical to the one on the chest. From
http://www.vakantiewereld.nl/languedoc/ ... ht%20a.php
I also found this interesting quote which mentions a spiral in connection to the octopus symbol. This, of course, brings to mind the part in the Serpent Rouge about the octopus and the spiral.
"To the Greeks and Minoans, Octopus symbolized the sacred spiral of the Goddess and was related to the Spider web. It represented Moon phases, feminine powers, and the cycle of life and death."
http://www.animalspirits.com/index22.html
Apparently the actual symbol as shown on the Blanchefort stone comes from a 1937 book by Paul le Cour, The Age of Aquarius, as mentioned by Tracy Twyman and shown on this page
http://tracyrtwyman.com/blog/?page_id=117
From Serpent Rouge;
"Celestial vision for him who remembers the four works of Em. Signol around the Meridian line, to the choir itself from the sanctuary from which beams this source of love from one to another, I turn around passing the site of the rose of the P to that of the S, then from the S to the P . . . and the
spiral
in my mind becoming like a monstrous
Octopus
expelling its ink, the shadows obscure the light, I am dizzy and I hold my hand to my mouth biting instinctively my palm, perhaps like OLIER in his coffin. Curses, I understand the truth, HE IS GONE, but to him too in doing THE GOOD, like HIM of the flowery tomb. But how many have sacked the HOUSE, leaving only the embalmed corpses and numerous metal objects which they could not carry? What strange mystery conceals the new temple of SOLOMON built by the Children of Saint Vincent?"
The Red haired Mary of Bethany Jesus and Lazarus
do they belong to the same family ?
Poussins Lamentation of Christ
and the red haired child crying next to his mother with red hair
http://upload.wikimedia.org/wikipedia/commons/c/cc/Nicolas_Poussin_006.jpg

_________________
Everything is Connected and there are no
coincidences
First
Previous
41 a 55 de 70
Next
Last