FRANCOMASONERIA-TEMPLARIOS-CONSPIRACION-: ORIGEN MASONICO DE LA BANDERA DE LOS EEUU
Choose another message board
| | |
| --- | --- |
| Reply | Message 1 of 69 on the subject |
Uno de los simbolos masonicos mas frecuentemente usados es el Ojo que todo lo ve, que representa la autoridad de Dios y que viene a constituir un tercer simbolo astronomico de las fuentes de luz menores provistas por el Sol y la Luna.
Este Dios de los masones esta emblazonado con una fuerte radiacion en la que se pueden encontrar las Siete Estrellas que representan las Siete Artes Liberales y Ciencias de los Masones. Es por ello que el Ojo que todo lo ve nos representa masonicamente el aprendizaje y el conocimiento. Esta interpretacion esta sujeta a mayor investigacion ya que la imagen es identica al Nibiru y sus lunas y se puede encontrar con el Sol y la Luna dentro del arco del cielo por lo que otra simbologia alternativa puede estar presente. El conocimiento que tienen los Masones del Nibiru les proviene de las ensenanzas esotericas que fueron transmitidas de forma verbal por los antiguos maestros del Arte Real.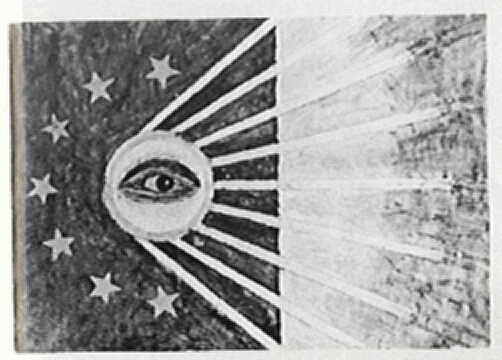 Primera bandera estadounidense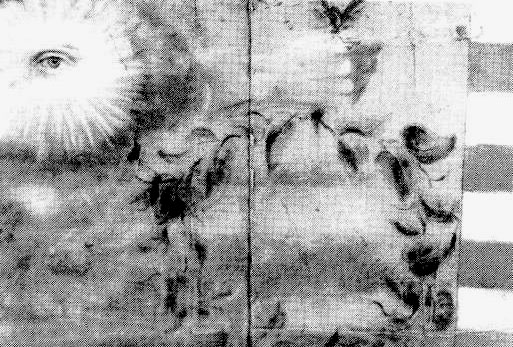 Otra variante de la bandera
| | |
| --- | --- |
| Reply | Message 10 of 69 on the subject |
GENESIS 3:22 TIENE RELACION CON LA LLAVE, EN EL VATICANO.
ARBOL/

TREE

/S

TREE

T/CAMINO
| | |
| --- | --- |
| Reply | Message 11 of 69 on the subject |
GENESIS

3:22

TIENE RELACION CON LA LLAVE, EN EL VATICANO.
ARBOL/

TREE

/S

TREE

T/CAMINO/FR

EE
ARBOL DE LA VIDA=LIBERTAD
| | |
| --- | --- |
| Reply | Message 12 of 69 on the subject |
Marzo 30
Domingo
Lunes
Martes
Miércoles
Jueves
Viernes
Sábado
1
2
3
4
5
6
7
8
9
10
11
12
13
14
15
16
17
18
19
20
21
22
23
24
25
26
27
28
29
30
31

Autor:Paolo Bonavoglia

El calendario funciona a partir del 1 Enero del -4712 (4713 A. C.) que es el día 0 del calendario juliano.
Al pasar del calendario juliano al gregoriano desaparecieron los días desde el 5 al 14 de octubre de 1582.
Para los años anteriores al -45 (46 A. C.) año en el que Julio Cesar introdujo el calendario juliano, la fecha se expresa según un calendario juliano retroactivo y no según el calendario de Numa entonces vigente. Para el periodo entre -45 (46 A.C.) y 8 D.C. se intentó cambiar el nombre y la longitud de los meses y el error en los años bisiestos que computaban.

Eventos astronómicos
Luna nueva

Mièrcoles 22 Marzo 30 17.48'

Cuarto creciente

Jueves 30 Marzo 30 22.15'

Luna llena

Mièrcoles 8 Marzo 30 11.25'

Cuarto menguante

Mièrcoles 15 Marzo 30 2.36'

Eclipse

ningún eclipse de sol

ningún eclipse de luna
La secuencia lunar del año 30 D.C es igual a la de 1776 (año de la Independencia de EEUU). 1746 años SOLARES TIENE PRACTICAMENTE UN NUMERO ENTERO DE CICLOS LUNARES.
(1746 * 365.242256) / 29.53059 = 21 594.9962
¿CRISTO RESUCITO EN EL AÑO 30 D.C?
| | |
| --- | --- |
| Reply | Message 13 of 69 on the subject |
Marzo 30
Domingo
Lunes
Martes
Miércoles
Jueves
Viernes
Sábado
1
2
3
4
5
6
7
8
9
10
11
12
13
14
15
16
17
18
19
20
21
22
23
24
25
26
27
28
29
30
31
Autor:Paolo Bonavoglia

El calendario funciona a partir del 1 Enero del -4712 (4713 A. C.) que es el día 0 del calendario juliano.
Al pasar del calendario juliano al gregoriano desaparecieron los días desde el 5 al 14 de octubre de 1582.
Para los años anteriores al -45 (46 A. C.) año en el que Julio Cesar introdujo el calendario juliano, la fecha se expresa según un calendario juliano retroactivo y no según el calendario de Numa entonces vigente. Para el periodo entre -45 (46 A.C.) y 8 D.C. se intentó cambiar el nombre y la longitud de los meses y el error en los años bisiestos que computaban.

Eventos astronómicos
Luna nueva
Mièrcoles 22 Marzo 30 17.48'
Cuarto creciente
Jueves 30 Marzo 30 22.15'
Luna llena
Mièrcoles 8 Marzo 30 11.25'
Cuarto menguante
Mièrcoles 15 Marzo 30 2.36'
Eclipse
ningún eclipse de sol
ningún eclipse de luna

La hora está en T.U. o sea tiempo universal del meridiano de Greenwich; las fases de la luna son aproximadamente con error máximo de 2m; pero en el eclipse de sol la señalización de la zona visible es solamente indicativa.
Cuando se hizo la reforma del papa Gregorio, tendria que haberse atrasado 12 dias en lugar de 10 debido a que se llevo el equinoccio al mismo que estaba en contexto del concilio de Nisea, que fue en el 325 DC, y no del año de la resurreccion del Señor. Es por eso que la Luna llena me aparece en el 8 de Marzo del año 30 cuando tendria que tambien ser el 6 de Marzo, al igual que en el año 1776, que fue el año de la Independencia de EEUU, teniendo en cuenta que 1746 años solares equivalen practicamente a un numero entero de ciclos lunares.
En este contexto la RESURRECCION DEL SEÑOR, SEGUN MI CRITERIO, ES MUY PROBABLE QUE FUE EL 22/23 DE MARZO DEL AÑO 30 D.C, justamente en el mismo EQUINOCCIO CUANDO ES QUE "RESUCITA" LA LUZ SOLAR. LA BANDERA DE EEUU, AL ESTAR DISEÑADA EN FUNCION AL NUMERO 322 TENDRIA ESE MENSAJE ESOTERICO CON FUERTE CONNOTACION CON LA RESURRECCION DEL SEÑOR (22/3). EL 18 DE NISSAN O DEL PRIMER MES HEBREO, JUSTAMENTE CAE EL 22/23 DE MARZO/MARTE. EL NUMERO 3:22, TAMBIEN ES UNA REFERENCIA A GENESIS 3:22.
Génesis 3
1. Pero la serpiente era astuta, más que todos los animales del campo que Jehová Dios había hecho; la cual dijo a la mujer: ¿Conque Dios os ha dicho: No comáis de todo árbol del huerto?
2. Y la mujer respondió a la serpiente: Del fruto de los árboles del huerto podemos comer;
3. pero del fruto del árbol que está en medio del huerto dijo Dios: No comeréis de él, ni le tocaréis, para que no muráis.
4. Entonces la serpiente dijo a la mujer: No moriréis;
5. sino que sabe Dios que el día que comáis de él, serán abiertos vuestros ojos, y seréis como Dios, sabiendo el bien y el mal.
6. Y vio la mujer que el árbol era bueno para comer, y que era agradable a los ojos, y árbol codiciable para alcanzar la sabiduría; y tomó de su fruto, y comió; y dio también a su marido, el cual comió así como ella.
7. Entonces fueron abiertos los ojos de ambos, y conocieron que estaban desnudos; entonces cosieron hojas de higuera, y se hicieron delantales.
8. Y oyeron la voz de Jehová Dios que se paseaba en el huerto, al aire del día; y el hombre y su mujer se escondieron de la presencia de Jehová Dios entre los árboles del huerto.
9. Mas Jehová Dios llamó al hombre, y le dijo: ¿Dónde estás tú?
10. Y él respondió: Oí tu voz en el huerto, y tuve miedo, porque estaba desnudo; y me escondí.
11. Y Dios le dijo: ¿Quién te enseñó que estabas desnudo? ¿Has comido del árbol de que yo te mandé no comieses?
12. Y el hombre respondió: La mujer que me diste por compañera me dio del árbol, y yo comí.
13. Entonces Jehová Dios dijo a la mujer: ¿Qué es lo que has hecho? Y dijo la mujer: La serpiente me engañó, y comí.
14. Y Jehová Dios dijo a la serpiente: Por cuanto esto hiciste, maldita serás entre todas las bestias y entre todos los animales del campo; sobre tu pecho andarás, y polvo comerás todos los días de tu vida.
15. Y pondré enemistad entre ti y la mujer, y entre tu simiente y la simiente suya; ésta te herirá en la cabeza, y tú le herirás en el calcañar.
16. A la mujer dijo: Multiplicaré en gran manera los dolores en tus preñeces; con dolor darás a luz los hijos; y tu deseo será para tu marido, y él se enseñoreará de ti.
17. Y al hombre dijo: Por cuanto obedeciste a la voz de tu mujer, y comiste del árbol de que te mandé diciendo: No comerás de él; maldita será la tierra por tu causa; con dolor comerás de ella todos los días de tu vida.
18. Espinos y cardos te producirá, y comerás plantas del campo.
19. Con el sudor de tu rostro comerás el pan hasta que vuelvas a la tierra, porque de ella fuiste tomado; pues polvo eres, y al polvo volverás.
20. Y llamó Adán el nombre de su mujer, Eva, por cuanto ella era madre de todos los vivientes.
21. Y Jehová Dios hizo al hombre y a su mujer túnicas de pieles, y los vistió.
22. Y dijo Jehová Dios: He aquí el hombre es como uno de nosotros, sabiendo el bien y el mal; ahora, pues,

que no alargue su mano

, y tome también del

árbol de la vida

, y coma, y viva para siempre. (Wall S

TREE

T/TREE OF LIFE/911/SALMO 119/SALMO DE LA LEY)
23. Y lo sacó Jehová del huerto del Edén, para que labrase la tierra de que fue tomado.
24.
Echó, pues, fuera al hombre, y

puso al oriente del huerto de Edén querubines

, y una espada encendida que se revolvía por todos lados, para guardar

el camino del árbol de la vida

. (CRISTO EN LA RESURRECCION ABRIO EL CAMINO AL ARBOL DE LA VIDA. EL ARBOL ES UNA REFERENCIA AL TERCER DIA DE LA CREACION Y ES UNA OBVIA REFERENCIA AL ARBOL GENEALOGICO, OSEA EL SANTO GRIAL. EL ARBOL SIMBOLIZA A LA MUJER Y EL FRUTO EL HIJO)
Wall Street
Nombre de una calle de la c. de Nueva York (E.U.A.), famosa por albergar la sede de la bolsa.
| | |
| --- | --- |
| Reply | Message 14 of 69 on the subject |
Washington's Cruisers
(Type 1)

Washington's Cruisers
(Type 2)

Washington's Cruisers
(Type 3)

Unfortunately, there is controversy over the placement of the words, appearance of the trees and leaves, direction of branches, etc., and it "leaves" us with many possible versions of these flags.The Massachusetts Naval Ensign 1776-1971

Massachusetts is one of three states with its own naval ensign, the others being South Carolina and Maine. In April 1776, the Massachusetts Navy adopted as its flag (naval ensign) a white field charged with a green pine tree. It also flew this flag over the floating batteries which sailed down the Charles River to attack the British in Boston. This naval militia was active during most of the American Revolutionary War. It was founded to defend the interests of Massachusetts from British forces. The navy used 25 vessels over the course of the war, acting in various roles such as prison ships, dispatch vessels, and combat cruisers. Unlike most other states, the Massachusetts State Navy was never officially disbanded and simply became part of the United States Navy.



First Marine Flag



The Gadsden Flag

In 1775, Colonel Christopher Gadsden was in Philadelphia representing his home colony of South Carolina at the Continental Congress and presented this new naval flag to the Congress. It became the first flag used by the sea-going soldiers who eventually would become the United States Marines.

This flag first saw combat under Commodore Hopkins, who was the first Commander-in-Chief of the new Continental Navy, when Washington's Cruisers put to sea for the first time in February of 1776 to raid the Bahamas and capture stored British cannon and shot.
| | |
| --- | --- |
| Reply | Message 15 of 69 on the subject |
The first flags adopted by our colonial forebears were symbolic of their struggles with the wilderness of the new land. Beavers, pine trees, rattlesnakes, anchors and various other insignia were affixed to different banners with mottoes such as "Hope," "Liberty," "Appeal to Heaven," or "Don't Tread on Me."
In the early days of the Revolution, there were colonial and regimental flags by the score. The Boston Liberty flag, consisting of nine alternate red and white horizontal stripes, flew over the Liberty Tree, a fine old elm in Hanover Square in Boston, where the Sons of Liberty met.
Still another was a white flag with a green pine tree and the inscription, "An Appeal to Heaven." This particular flag became familiar on the seas as the ensign of the cruisers commissioned by General Washington, and was noted by many English newspapers of the time. [Available from FlagLine.com.]
Flags with a rattlesnake theme also gained increasing prestige with colonists. The slogan "Don't Tread on Me" almost invariably appeared on rattlesnake flags. A flag of this type was the standard of the South Carolina Navy. Another, the Gadsden flag, consisted of a yellow field with a rattlesnake in a spiral coil, poised to strike, in the center. Below the snake was the motto, "Don't Tread on Me." [Available from FlagLine.com.]
Similar was the Culpepper flag, banner of the Minutemen of Culpepper (now spelled Culpeper) County, Virginia. It consisted of a white field with a rattlesnake in a spiral coil in the center. Above the rattlesnake was the legend "The Culpepper Minute Men" and below, the motto, "Liberty or Death" as well as "Don't Tread on Me." [Available from FlagLine.com.]
In December of 1775, an anonymous Philadelphia correspondent wrote to Bradford's Pennsylvania journal concerning the symbolic use of the snake. He began the letter by saying:
I recollected that her eye excelled in brightness that of any other animal, and that she has no eye-lids. She may, therefore, be esteemed an emblem of vigilance. She never begins an attack, nor, when once engaged, ever surrenders. She is, therefore, an emblem of magnanimity and true courage.

It was probably the deadly bite of the rattler, however, which was foremost in the minds of its designers, and the threatening slogan "Don't Tread on Me" added further significance to the design.
For more of the story of the rattlesnake flags of early America, click here.
The Moultrie flag was the first distinctive American flag displayed in the South. It flew over the ramparts of the fort on Sullivan's Island, which lies in the channel leading to Charleston, South Carolina, when the British fleet attacked on June 28, 1776. The British ships bombarded the fort for 10 hours. But the garrison, consisting of some 375 regulars -- and a few militia, under the command of Col. William Moultrie, put up such a gallant defense that the British were forced to withdraw under cover of darkness. This victory saved the southern Colonies from invasion for another two years.
The flag was blue, as were the uniforms of the men of the garrison, and it bore a white crescent in the upper corner next to the staff, like the silver crescents the men wore on their caps, inscribed with the words "Liberty or Death." [Available from FlagLine.com.]
| | |
| --- | --- |
| Reply | Message 16 of 69 on the subject |
AMERICANREVOLUTION.ORG

FLAGS OVER AMERICA

PAGE TWO - REVOLUTION
SONS OF LIBERTY
1765
The original nine stripes of this flag represented the nine colonies that convened the "Stamp Act Congress" in 1765. After repeal of the Act in 1766, the flag became associated with the Sons of Liberty and became known to the British as the "Rebellious Stripes." The Sons reached their zenith of influence with the Boston Tea Party on December 16, 1773, after which the nine colonies were joined by the rest.
BEDFORD
1775
The original of this flag is in the town library in Bedford, Massachusetts. Tradition has it that it was carried by Bedford Minuteman Nathaniel Page at the battle of Concord. The latin motto "VINCE AUT MORITE" may be translated into English as "CONQUER OR DIE" or as "VICTORY OR ELSE DEATH".
RED ENSIGN
1607
Also called the Meteor flag, this British maritime flag (ensign) was carried on Navy warships throughout the colonial period. However, it's here for another reason - this is the
FIRST NATIONAL FLAG OF THE UNITED STATES.
TAUNTON
1774
The Sons of Liberty were in the habit of meeting under a large tree (most village greens had one), which was called the "Liberty Tree". In cities or towns that lacked a tree big enough, the rebels would erect a tall pole as a symbolic tree. This flag was raised on one such "Liberty Pole" in Taunton, Massachusetts on October 21, 1774.
PHILADELPHIA LIGHT HORSE TROOP
1774
This troop was formed by wealthy Philadelphians who supplied their own uniforms, horses and equipment. In June of 1775 they escorted Washington from Philadelphia to Cambridge, Massachusetts to take command of the Army assembled there. The flag was later carried into battle at Brandywine, Germantown, Princeton and Trenton. One of the interesting things about it is the fact that it is hand painted.
GREEN MOUNTAIN FLAG
1775
O
n May 10, 1775, Ethan Allen and his "Green Mountain Boys" of Vermont captured
Fort Ticonderoga
without firing a shot. They also fought with General Stark at Bennington in 1777. This flag is sometimes called the "Vermont Flag", as Vermont became a Republic after the war and didn't join the Union until much later.
RHODE ISLAND
1775
Another example of design elements that we also see in todays' state flag, the anchor has been a symbol of Rhode Island since at least 1647. This flag is in the Statehouse in Providence. Among the first to join the Minutemen outside Boston at the outbreak of war, the Rhode Islanders were also among the first to practice the equality they preached by fielding an entire regiment of Black Patriots.
CONTINENTAL
1775
Believed to have been carried at Bunker Hill, this is a blending of the Meteor flag and the Pine Tree flag. Sometimes referred to as the New England Battle Flag.
BUNKER HILL
1775
On the morning of June 17, 1775, as the British advanced up Breeds' Hill (forever after to be confused with nearby Bunker Hill) in the early morning light they saw this flag above the American fortifications.
| | |
| --- | --- |
| Reply | Message 17 of 69 on the subject |
Anuncio relacionado con trees flag eeuu

Se mostró este anuncio debido a tus términos de búsqueda actuales.

www.ask.com/Bandera+Estados+Unidos

Busca Bandera Estados Unidos ¡Resultados Rápidos en Ask.com!
| | |
| --- | --- |
| Reply | Message 18 of 69 on the subject |
TIRO Y SIDON (PARALELO 33)
si'-don (tsidhon; Sidon; the King James Version, Sidon and Zidon; the Revised Version (British and American) SIDON only):

1. Location and Distinction:

One of the oldest Phoenician cities, situated on a narrow plain between the range of Lebanon and the sea, in latitude 33 degrees 34 minutes nearly. The plain is well watered and fertile, about 10 miles long, extending from a little North of Sarepta to the Bostrenus (Nahr el-'Auly). The ancient city was situated near the northern end of the plain, surrounded with a strong wall. It possessed two harbors, the northern one about 500 yds. long by 200 wide, well protected by little islets and a breakwater, and a southern about 600 by 400 yards, surrounded on three sides by land, but open to the West, and thus exposed in bad weather. The date of the founding of the city is unknown, but we find it mentioned in the Tell el-Amarna Letters in the 14th century B.C., and in Genesis 10:19 it is the chief city of the Canaanites, and Joshua (Joshua 11:8) calls it Great Sidon.
Sidon (35 Occurrences)
| | |
| --- | --- |
| Reply | Message 19 of 69 on the subject |
31 publicaciones - 7 autores - 1 Abr. 2010
"322" is the "Secret" Number of the "Skull And Bones" Secret Society located at Yale University...(But ultimately all of these "Secret Societies" ...

| | |
| --- | --- |
| Reply | Message 20 of 69 on the subject |
Fases Lunares para el mes de
Julio del año 1776
| | | | | | | |
| --- | --- | --- | --- | --- | --- | --- |
| Lunes | Martes | Miércoles | Jueves | Viernes | Sábado | Domingo |
| 1 | 2 | 3 | 4 | 5 | 6 | 7 |
| 8 | 9 | 10 | 11 | 12 | 13 | 14 |
| 15 | 16 | 17 | 18 | 19 | 20 | 21 |
| 22 | 23 | 24 | 25 | 26 | 27 | 28 |
| 29 | 30 | 31 | | | | |
| Día | Fase lunar | Porcentaje iluminado |
| --- | --- | --- |
| 16 | Luna Nueva | En la fase lunar de Luna Nueva la visibilidad es del 0% |
| 23 | Cuarto Creciente | En la fase lunar de Cuarto Creciente la visibilidad es del 50% |
| 1 | Luna Llena | En la fase lunar de Luna Llena la visibilidad es del 100% |
| 8 | Cuarto Menguante | En la fase lunar de Cuarto Menguante la visibilidad es del 50% |
Como hemos expresado en un mensaje anterior los EEUU han tenido 2 fechas de Independencia. Una el 2 de Julio (Martes) y otra el 4 de Julio (Jueves) de 1776. Tambien hemos expresado que 1776 esta interrelacionado con el numero 1746 (numero de la fusion del sol con la luna) en el contexto a la resurreccion de Nuestro Señor Jesucristo que muy probable fue en el año 30 DC.
(1746 * 365.242256) / 29.53059 = 21 594.9962
Alli vemos que practicamente tiene un numero entero de ciclos lunares (21595). ¿Que quiere decir esto? Que la INDEPENDENCIA DE LOS ESTADOS UNIDOS ESTA INTERRELACIONADA CON LA CRUCIFICCION DE CRISTO. El año 1776 tiene la misma secuencia lunar que el año 30 DC. Cuando se hizo la reforma del calendario juliano al gregoriano en 1582 (4 de octubre), se salteo 10 dias, osea que la secuencia fue despues de un jueves 4 de octubre un viernes 15 de octubre pero hubo un error debido a que en dicho cambio no se llevo el equinoccio de primavera al del año 30 sino que al del CONCILIO DE NICEA (325 dc). Concretamente se tendria que haber salteado 12 dias en lugar de 10. Al momento de la INDEPENDENCIA AMERICANA EL CALENDARIO JULIANO YA TENIA UN ERROR DE 13 DIAS. ¿que quiero decir con esto? Que la verdadera LUNA LLENA DEL AÑO NUEVO HEBREO FUE UN 8 DE MARZO Y NO UN 6.
Eventos del presente mes
Astronomía
Event
Description
Day
UT
Icona
Descrizione
Data
Ora T.U.
Cuarto creciente
Mièrcoles 1
05:55
Luna llena
Mièrcoles 8
11:24
Cuarto mengante
Mièrcoles 15
02:35
Luna nueva
Mièrcoles 22
17:48
Equinozio di primavera
Jueves 23
01:11
Cuarto creciente
Jueves 30
22:15

La hora está en T.U. o sea tiempo universal del meridiano de Greenwich; las fases de la luna son aproximadamente con error máximo de 2m.
OSEA QUE PENTECOSTES EN CONTEXTO A LA RESURRECCION DE CRISTO FUE UN 4 DE JULIO DEL AÑO 30. EN EL CONTEXTO A LA FECHA MARTES 2 DE JULIO DE 1776, EN REALIDAD FUE EN EL CONTEXTO A LA DIFERENCIA DE LOS DOS DIAS, UN 4 DE JULIO EN EL CONTEXTO AL AÑO 30 D.C. OSEA QUE LA VERDADERA FECHA DE LA INDEPENDENCIA DE LOS ESTADOS UNIDOS FUE EN PENTECOSTES. OSEA EN PLENILUNIO, EN EL CONTEXTO A UN SOLSTICIO (SOL EN PLENITUD) DE VERANO. LA FECHA MARTES NO ES CASUALIDAD. TIENE RELACION CON EL TERCER DIA, CON FUERTE RELACION CON EL SANTO GRIAL.
OSEA, QUE LA LUNA LLENA VERDADERA DE MARZO DE 1776, INSISTO, NO FUE UN 6 DE MARZO SINO UN 8 EN EL CONTEXTO A LA DIFERENCIA DE LOS DOS DIAS. ¿PORQUE LA BANDERA DE LOS ESTADOS UNIDOS TIENE UNA REFERENCIA AL NUMERO 322?
Porque la PASCUA EN EL AÑO 30 D.C CAYO EL 22 DE MARZO O 22/3 O 3/22 (AMERICANO). LA BANDERA DE LOS EEUU TIENE CODIFICADA LA FIESTA DE LAS LEVADURAS EN EL CONTEXTO AL SACRIFICIO DE NUESTRO SEÑOR JESUCRISTO. EFECTIVAMENTE EL 15 DE NISSAN EN EL AÑO 30 dc Y TAMBIEN EN EL AÑO 1776 FUE UN 22 DE MARZO. ESTO EXPLICA EL PORQUE HAY DOS FECHAS DE LA INDEPENDENCIA DE LOS EEUU.
| | |
| --- | --- |
| Reply | Message 21 of 69 on the subject |
Patriot GamesThe latest 'foreshadowing event' in question was the Super Bowl held this year on February 1 in Houston, Texas - coinciding with the first anniversary of the shuttle Columbia disaster. More specifically, the 'omen' was the entertainment themes that accompanied the biggest American sport event. The main attraction was Janet Jackson who performed with Justine Timberlake during the game's half-time show.
Janet Jackson did the unthinkable: Her stage performance overshadowed the game itself - by exposing her right breast! As everyone probably knows, this became a huge controversy that people - at least those in the US - were unable to stop talking about for weeks afterwards. As silly as it was on the surface, I soon realized that this was a high-impact event that had profound symbolic implications.
Here are key points taken from what I wrote on Feb. 3 (two days after the game/show) regarding the basic symbolism involved:
"At first, I didn't think too much about the show and the controversy. I only wondered a little about the youthful and rebellious tone of the entire extravaganza, thinking it might be on some level a voice of dissent directed at the Bush administration." [...] Then I saw a couple of posters in the Etemenanki forum observantly comparing Janet Jackson's stunt to the national lady of France, Marianne, who is also comparable to Lady Justice (as well as the Statue of Liberty). She represents the true spirit of the United States - liberty and justice. As it happens, Marianne/Lady Justice/Liberty is traditionally depicted with her right breast exposed. It was also her right breast that Jackson graciously put on display for us."
"There were two big female black singers featured in the Super Bowl event, Janet Jackson (the main attraction of the halftime show) and Beyoncé Knowles who sang the national anthem. This creates a conceptual overlap between them and thus would attach the notion of 'American spirit' (represented by the anthem) to Janet as well, reinforcing the Lady Justice/Liberty connection. [UPDATE: Janet prominently performed the song 'Rhythm Nation' from her 1989 album 'Rhythm Nation 1814'. The number '1814' is said to be a reference to... the year that Francis Scott Key wrote... the words to the national anthem!]"
"The pre-game show, which featured Beyonce, focused on the theme of space/NASA because of the location and timing. This year's Super Bowl was held in Houston (as in 'Houston, you have a problem') and coincided with the anniversary of the Columbia disaster. It turns out, the name 'Columbia' has sometimes been considered to refer to a symbolic figure who could be seen as 'Lady America' i.e. another version of Lady Justice/Liberty Lady."
"[T]his makes it rather clear that Janet Jackson, via exposing her right breast and her juxtaposition with Beyonce (representing the American spirit), was 'designed' to embody Lady Justice/Liberty - signifying or prompting the rebirth of the spirit of 'Columbia'. The prevalent 'blackness' additionally alludes to the pertinence of another related figure Mary Magdalene, recently made popular by the huge success of the book The Da Vinci Code, as this biblical/esoteric 'wife' of Jesus - embodying the feminine and sexuality - was sometimes portrayed as the 'Black Madonna'."
| | |
| --- | --- |
| Reply | Message 22 of 69 on the subject |
The Line of 'Antichrist'
Caesar was killed on the 'Ides of March' (March 15) - a date indirectly associated with the death/crucifixion of Jesus. Here is what I wrote on March 12 regarding this interesting connection:
As long-time correspondent Glenn recently told me:

...March 15th a.k.a. 'The Ides of March'. Shakespeare (better known as Sir Francis Bacon) slipped in the clue in his play 'Julius Caesar' - "Beware the Ides of March" - in which Caesar was warned that his friends would take him out. ...it is also known as the Catholic Feast day of St. Longinus. The same Longinus whom pierced the side of Christ with the Spear of Destiny!!

And this 'Spear of Destiny' takes us right back to the Pepsi commercial because we have already talked about (Feb. 23) the symbolism of the three ladies in the ad being a reference to the 'three goddesses of fate' in Norse mythology called Norne. 'Fate' and 'destiny' are pretty much interchangeable words, after all.

What's more, we've already discussed how the reverse of 'Norne' is 'Enron' and how Schwarzenegger is linked to this energy company. So we are again back to Arnold, the messianic 'Antichrist'. And sure enough, Spear of Destiny is said to have been possessed or at least sought by various messianic and antichristic leaders throughout history like Herod the Great, Constantine, Hitler, etc. The Spear represents the power that Antichrist must obtain in order to be successful. So obviously there is a coherent symbolic pattern here.

Let me now point out that Arnie's most recent film was Terminator 3: Rise of the Machines released just last year... [...] As you can see in the Terminator 3 graphic shown left, the Arnie Terminator has only one active red eye. We can easily view this as an allusion to 'HAL', the AI machine in the movie 2001: A Space Odyssey which similarly has only one glowing red 'eye'. And of course HAL rebels against its human masters. Thus the story of 2001/HAL is very much about the 'rise of the machines'. And '2001' being the year of 9/11... [we can sense the underlying context].

But the real punch line here is this: as Glenn correctly pointed out to me, Longinus who pierced the side of Jesus with his 'Spear of Destiny' had only one eye! (He was blind in one eye, but was healed by Jesus' blood.) And, in the film The Passion [of the Christ, a controversial film about the final 12 hours of Jesus, released soon after the Super Bowl fiasco], Jesus is mostly... you guess it, one-eyed.

Needless to say, this... relates to the Eye of Horus, or the 'All-Seeing Eye' of the pyramid capstone that you see on the back of the US dollar bill. It symbolizes Osirian resurrection, seed/sex, Mars, New World Order... etc. etc. all very relevant. Birth of Horus, birth of Antichrist - that would probably the strongest concept conveyed by all this.
At this point, I introduced a new piece of the puzzle - an astronomical one - that would become increasingly important:
...we are likely in for some very significant 'antichristic' events in the near future - as early as this month. Key dates coming up are March 15 (Ides of March, feast day of St. Longinus) and around March 20 (spring equinox/'Super Mars Day') and/or March 22 ('322'/'Skulll & Bones day').

I'd say there is a high probability that the spring equinox window coming up will produce some significant event(s) that will conform to the pattern discussed above. Because not only is March 20 the 'Super Mars/Sphinx/Horus Day', the spring equinox is traditionally the day of the rebirth of the Sun (-king), i.e. birth of Horus/Christ/Antichrist. Furthermore, ~March 20 this year is astronomically emphasized in a very meaningful way. As Gary, a close observer of the heavens, recently informed me:

...the Sun , New Moon and both comets [Linear and Neat] will be aligned along the 0h right ascension/meridian point.

He's right. Those four celestial objects will closely align along the 'zero longitude' of the sky grid on March 20/21. What I find particularly interesting here is the potential connection [we see] between the term 'longitude' and the name 'Longinus'. I don't think it's a mere coincidence that Longinus is associated with a lance, i.e. a straight line... such as a longitudinal line (meridian), especially since Jesus' blood/bloodline is esoterically associated with a meridian called 'Rose Line' (more or less equated with the Paris Zero Meridian). And this certainly increases the symbolic depth of the longitudinal celestial alignment formed around the spring equinox coming up shortly.
A week and a half later on March 26, I analyzed what had taken place during the spring equinox window:
Well, March 20 was last Saturday and like most Saturdays it was a relatively uneventful day. But this was not surprising because 3/20 being the first anniversary of the beginning of the Iraq war, there wouldn't have been enough 'twists' to the timing symbolism. And there was also the 'Skull and Bones day' of March 22 ('322') coming only 2 days later. This is why I had treated the timeframe as a 'window' rather than a 'key date'.

Things began to heat up on Sunday (3/21). Let's start with The Passion. It was reported Sunday that the Jesus movie was dethroned from its #1 box-office position by the new film called 'Dawn of the Dead'. The symbolism there is quite intriguing as 'Dawn of the Dead' can easily be viewed as an allusion to Horus, the (rising-) Sun-god and the son of Osiris the god of the dead. Passion depicts the death of Osiris; and as if to reenact the mythological story, the death is immediately followed by a rebirth - i.e. the 'dawn of the dead'... the birth of Horus.

Next, the birth of Horus is something we have long seen in the rise of Schwarzenegger; indeed, Arnold was quickly identified as a major 'antichristic' figure here at Etemenanki (see past posts). Arnie was specifically mentioned in the 3/12 post when discussing the key March/Mars dates. We've talked a lot about the seeming 'destiny' of Schwarzenegger becoming a US president before and this 'plan' finally began to be detectable this winter/spring as one of the news headlines on Feb. 22 ('222') was: 'Schwarzenegger Argues for White House Run'. (See my 2/23 post.) And the media helped pushing this idea again several days later by inexplicably throwing in the 'Arnold amendment' question during a Democratic presidential debate televised on CNN.

Well, guess what happened on Sunday 3/21... One of the news items bore the title: 'Kennedy would back law enabling Schwarzenegger to run for US president'. Arnie is married to former journalist and Kennedy heiress, Maria Shriver, a niece of Democratic Senator Ted Kennedy. I see this marriage as a key element of the symbolic role - if not a literal one - Arnie now appears to be playing - i.e. Horus/Messiah/Antichrist. Note that the JFK presidency was called 'Camelot', which makes JFK an Arthurian figure who is inseparable from the tales of the 'Holy Grail'. And the Holy Grail largely represents 'Blood Royal' or the supposed bloodline stemming from the union of Jesus and Mary Magdalene. And the Messiah/Antichrist has to possess this Davidic royal blood - just like St. Longinus' legendary 'Spear of Destiny' that pierced Jesus' side while on the cross is believed to represent something that 'Antichrist' must obtain in order to be successful... [...]

[Longinus' likely connection to] 'longitude' and 'meridian'... creates an amazing correlation with the event we introduce next.

Although not March 20 (equinox) or March 22 (Skull & Bones/'322'), March 23 was also a symbolically significant date included in the 'Super Mars Day' window. Since 'Super Mars Day' is analogous to 'Super Tuesday' as discussed [before], it is natural to view the Tuesday closest to March 20/22 as carrying the same theme. This happened to be March 23. The previous 'Super Tuesday' on March 2 was marked by the NASA announcement of Mars' past water. On the second 'Super Tuesday', March 23, pretty much the same thing happened! On that day, NASA held a special press conference to triumphantly announce to the world that the landing site of the Mars rover Opportunity was once the shore of a salty sea. [...]

...I saw the name of the area where Opportunity landed - 'Meridiani Planum'. That is, 'Meridian Plane' - so called because the site is near the Prime Meridian, or longitude zero, of Mars! Very unexpected, but this certainly seems to confirm my symbolic interpretation regarding Longinus, i.e. the relevance of longitude zero/Prime Meridian/Rose Line.

The above also has the implication of attaching the messianic 'Holy Blood, Holy Grail' theme to the Red Planet. This happens to be a fully expected development. As early as Nov. 2002, I was already propounding this connection; as I wrote in Endgame III back then:

... I'm sure this is the first time that all the different subject matters, especially Cydonia [/Mars] and the underground Gnostic tradition, have been put together and viewed as aspects of the same 'game'. Strange stuff, yes, but this is where the 'game' is going, so people should get used to it.

And now we are seeing the 'game' getting there indeed. This is still only the tip of the iceberg, and I'm sure I will be talking more about this 'game' in the future.
And then we entered the month of May...
| | |
| --- | --- |
| Reply | Message 23 of 69 on the subject |
In pagan tradition, the reign of the Oak King begins on winter solstice and ends on summer solstice. The other half of the year is ruled by the 'Holly King'. (The Oak-Holly duality has a very interesting parallel to the Arnie-Bush duality.) It turns out that the peak of the Oak King's strength is said to come at 'Beltane' or May Day, which is May 1... the very day Schwarzenegger the 'Oak King' went to Israel! Beltane is also when the Holly King - or 'Shrub/Bush King' - is in its weakest state... perfectly reflected by the potentially deadly political mess Bush now finds himself in.
In the Time Code article I emphasized that the 'rise of Schwarzenegger/Oak King' last year on August 6 was designed to coincide with the heliacal/dawn rising of Sirius and/or the alignment of the historical 'Paris axis' (Champs Elysees) with the angle of the sunset (which also matches the angle of the rising point of Sirius). And based on this I pinpointed the time around May 8 as a key period for Arnie and associated 'antichristic' themes because ~May 8 is another day that produces the same street-sunset alignment in Paris. It was something of an anti-8/6 point (i.e. the 'reversal/opposition' theme). It is the date 'May 1', however, that carries the same but greater symbolic significance.
In addition to the Oak-King peak connection, May 1/May Day/Beltane represents the 'opposite' of New Year, as we learn:
There are four great festivals of the Pagan Celtic year and the modern Witch's calendar, as well. The two greatest of these are Halloween (the beginning of winter) and May Day (the beginning of summer). Being opposite each other on the wheel of the year, they separate the year into halves. Halloween (also called Samhain) is the Celtic New Year...
What this means is that May 1 symbolically signifies the opposite point of August 6 in that the latter, viewed as the date of Sirius heliacal rising, would mark the New Year's Day as per ancient Egyptian tradition! So, while the 'Paris axis' Solar/Sirian alignment gives us ~May 8 as the 'anti-8/6' date, the combination of ancient Egyptian and Celtic traditions makes May 1 a more effective 'anti-8/6' day - and it was on that very day (May 1/2) that Schwarzenegger paid a visit to the biblical land of Israel.
The Lucifer/Venus theme that figures prominently in the 'Time Code' is also present here since the term 'Beltane' (= May Day/May 1) means 'Bel-fire', or 'the fire of Bel' (the Celtic god of light). Bel is the Celtic Lucifer, the 'light bearer'.
Lucifer/Bel also corresponds to Prometheus, the Greek god who gave fire to mankind. (Beltane is considered the 'day of fire'.) This then leads to the following... creepy connections.
The event that shocked people around the world, associated with the other already-unfolding shocking development,
the prisoner abuse scandal, was the release of a video on the internet (May 11) showing the beheading of a 26-year old American named Nick Berg in Iraq . He owned a communication tower maintenance company called Prometheus Methods Tower Service Inc. So 'Prometheus' pops up here again. Now add this to the coincidence: the Beltane/May Day festival originally involved animal and even human sacrifices. We learn:
Supposedly, animal sacrifices would be made each Beltane to ensure the fertility of their crops, however, every five years the Highland Celts would sacrifice humans, the numbers being made up of convicted criminals and prisoners of war.
Berg was a 'prisoner of war' indeed... So, this does smell like a 'Beltane ritual' that interacts with Schwarzenneger's Oak King ritual on Beltane/May Day.
The 'Tower' part of Berg's job/company is also suspiciously relevant. Mary Magdalene, as a form of Venus-Isis/Sirius-Lucifer, is very much part of the Time Code themes underlying this period of May and beyond. And the name 'Magdalene' can denote... 'tower'. In particular it is relatable to the Tower of Babel as explained in the article.
The Babel tower in the Bible represents mankind working as one using one language. God, seeing this, went down to earth and confused man's language - as a result they could no longer communicate well with each other. So the Tower of Babel has much to do with the idea of 'communication', just as Nick Berg's job specifically involved communication towers.
Furthermore, the idea of decapitation is something very much attached to John the Baptist (this is how his life ended). And as mentioned earlier John is often considered the Christian version of the Oak King (= Arnie) and his feast day (June 24) marks/represents the summer solstice which in early ancient Egyptian times coincided with Sirius' heliacal rising and thus also with New Year's Day. In other words, John - and through him Berg - is very much linked to the 'antichristic' Aug. 6 date and conceptually an 'opposite' of Beltane/May Day!
The date of the gruesome video's posting, May 11, is also suggestive in that there are exactly 322 days from the last John the Baptist day (June 24, '03) to May 11, '04.
You may recall that '322' is the numerical signature of Skull and Bones, the Yale secret society to which both Bush and John Kerry belong. The 'Shock & Awe' event of 2003 - i.e. the US air assault on Iraq - began on March 22/23 (i.e. 3/22 => '322'). And we had this year's 'Shock & Awe', i.e. the decapitation video, also coming with the signature number...
| | |
| --- | --- |
| Reply | Message 24 of 69 on the subject |
Considerando la luna llena el 8 de marzo, FIESTA DE LAS LEVADURAS el 22 de Marzo, PENTECOSTES cae el 4 de Julio y la Fiesta de los Tabernaculos el 15/22 de septiembre.
Considerando la luna llena el 6 de marzo, FIESTA DE LAS LEVADURAS el 20 de Marzo, PENTECOSTES cae el 2 de Julio y la Fiesta de los Tabernaculos el 13/20 de Septiembre.
Considerando la luna llena el 4 de marzo, FIESTA DE LAS LEVADURAS EL 18 DE MARZO, PENTECOSTES EL 30 de junio y la Fiesta de los Tabernaculos el 11/18 de Septiembre.
Considerando la luna llena el 5 de marzo, FIESTA DE LAS LEVADURAS el 19 de Marzo, PENTECOSTES EL 1 de Julio, RESURRECCION DE CRISTO EL 22 DE MARZO Y LA Fiesta de los Tabernaculos el 12/19 de Septiembre.
First
Previous
10 a 24 de 69
Next
Last
©2022 - Gabitos - All rights reserved