| | |
| --- | --- |
| Reply | Message 1 of 31 on the subject |
El Santo Grial, el cáliz en que Jesús dio a beber vino (su sangre) a los discípulos, es un enigma.
Incluso ha sido buscado afanosamente por muchos ocultistas por el poder mágico atribuido, incluso Hitler hizo ingentes esfuerzos, ver aquí.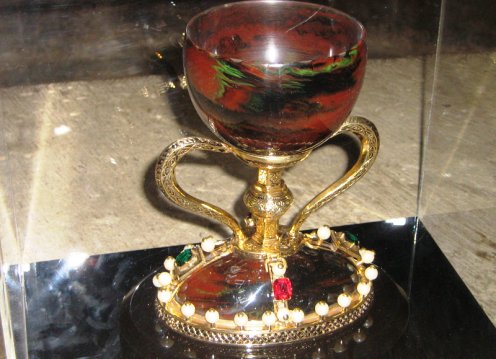 Son varios lo cálices que hay en el mundo que se atribuyen ser las verdaderas reliquias del santo grial.


.


Pero hay tres que tienen más predicación, el que se conserva en Valencia, el que se conserva en León, ver aquí y el vaso que usaba el Padre Pío, ver aquí.
El Santo Grial, el cáliz que utilizó Nuestro Señor Jesucristo en la Última Cena, y en el que convirtió por vez primera el vino en la sangre del Señor, es una reliquia que ha unido la leyenda con la verdad.
Los caballeros de la Edad Media tenían como ideal la búsqueda del Santo Grial.


.


Al que se atribuían poderes milagrosos y contenía un alto significado espiritual.


.


Esto se manifestó en los Caballeros de la Tabla Redonda, en las grandes obras musicales de Ricardo Wagner, Parsifal y Lohengrin; lo buscó afanosamente Hitler.


.


E incluso modernamente tenemos la búsqueda del Santo Grial en una película de Steven Spielberg con Harrison Ford titulada «Indiana Jones y la última cruzada».


.


Por el mundo hay varios cálices que pretenden ser el Santo Grial de la Última Cena, pero parece que el que está en Valencia sería el auténtico.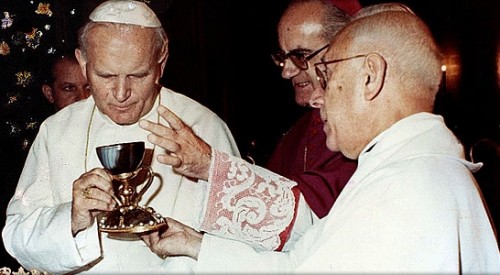 LA APARENTE POSICIÓN DEL VATICANO
Últimamente el Vaticano da señales de la autenticidad de la copa de Cristo que se venera en Capilla del Santo Cáliz de la Catedral de Valencia.
Una de ellas es aceptar que Valencia pueda celebrar un Año Santo Jubilar cada cinco años en conmemoración del Santo Cáliz de la Última Cena.
Esta señal la ha dado el cardenal Mauro Piacenza, penitenciario Mayor de la Penitenciaría Apostólica de la Santa Sede.
Y la dio a conocer monseñor Carlos Osoro, arzobispo de Madrid, en la propia Catedral de Valencia, y posteriormente a través de un comunicado oficial de la Agencia AVAN(Arzobispado de Valencia Agencia de Noticias), recogido en la web de la Arquidiócesis de Valencia.
El Santo Cáliz de Valencia competía estrechamente con el de León – conocido como el Cáliz de Doña Urraca – por el reconocimiento de ser el cuenco que Jesucristo utilizó en la última Cena.
Recomendamos leer también:
El Cenáculo: centro de la Santa Sión cristiana
Cómo fue la Última Cena de Jesús con sus discípulos
En este video está el anuncio en favor de Valencia que realizó el monseñor Carlos Osoro durante una misa en la Catedral de Valencia:
En el museo de la catedral de Valencia se conserva el cáliz que la tradición aragonesa y buena parte del cristianismo identifica con el Santo Grial, y que consta de dos piezas:
El Santo Grial tiene 17 centímetros de altura. La copa mide 5,5 de altura y 9,5 de anchura.


.


El pie está adornado de perlas y esmeraldas.


.


El arqueólogo Antonio Beltrán ha fechado la talla de la copa superior en torno al siglo I.
El pie con asas se habría sido añadido posteriormente.
El pie consta de una columna central hexagonal con una tuerca redonda al medio y terminada en dos pequeños platos, uno donde se apoya la copa superior y otro en la parte inferior que sostiene el pie.
Las asas tienen forma de de serpiente, con sección también hexagonal.
La base, de forma elíptica, es de calcedonia y contiene 28 pequeñas perlas, dos rubíes y dos esmeraldas, todo ello guarnecido en oro.
¿CUÁL FUE SU PERIPLO?
La historia del Santo Cáliz empieza en Roma, previsiblemente llevado por San Marcos

a la Ciudad Eterna junto con San Pedro.


.


El Papa Sixto II lo entregó a su diácono San Lorenzo, español, el año 258, ante la persecución romana a los cristianos.

San Lorenzo lo hizo llegar a su familia, en Huesca, y pasó por Yebra, Sirena y San Juan de la Peña, para llegar a Zaragoza y, desde 1437, venerarse en la catedral de Valencia.

http://forosdelavirgen.org/75104/el-vaticano-justifica-que-el-verdadero-santo-grial-es-el-de-valencia-y-no-el-de-leon-14-10-03/
| | |
| --- | --- |
| Reply | Message 17 of 31 on the subject |
Wednesday, April 15, 2009
Let us assume (and these are reasonable assumptions as we will further explain) these things:

1) that Salome, the mother of John and James, the sons of Zebedee, was the Virgin Mary's sister — an assumption reached by comparing three verses: Mark 15:40 and Matthew 20:20; 27:56.

2) that John and James, the sons of Zebedee, were not given the names "sons of thunder" to flatter them; but rather because they were hot-tempered (and therefore unlovable) and always jockeying for special favor with Jesus, presumably their cousin by virtue of Mary being Salome's sister. Indeed, the other disciples are often shown grumbling that John and James persist in asking Jesus if they will find special favor in the world to come.

3) that the apostle John, the son of Zebedee, who is one of two candidates for the writer of the Gospel of John, which by default makes him one of two candidates for the scholarly third-person identifier "the disciple whom Jesus loved," was a fisherman's son from Galilee and not a scholar who lived in Jerusalem and knew the high priests Annas and Caiaphas.

4) that Mary Magdalene does not deserve to be identified as "the disciple whom Jesus loved" by virtue of the fact that she is not a man named John, who would have written the Gospel of John, and by virtue of the fact that she is seen in the company of "the other disciple, the one whom Jesus loved" at the empty tomb with Peter.

5) that the home of John Mark and his mother Mary served as the home where the actual last supper took place — and, that this home was located near the Garden of Gethsemane, to which Jesus and Peter, James and John journey immediately following the last supper.

6) that when John and James flee the Garden of Gethsemane upon seeing Judas and the Roman soldiers arrive that they do not later become emboldened and proceed to Golgotha to witness the crucifixion of Jesus.

7) that John Mark of Cyrene knew Simon of Cyrene (as indicated by Mark's naming of his two sons Rufus and Alexander), who helped to carry Jesus' cross.

8) that the Virgin Mary would not have wanted to witness the torturous execution of her son Jesus.

9) that John Mark was a scholar, having been trained in Cyrene in north Africa to read and write classical Greek, Latin and Hebrew.

10) that John Mark wrote the Gospel of Mark.

11) that John Mark is the only man named John to be placed near Ephesus, according to a letter written by Paul to Timothy, who at the time was in Ephesus, near Patmos, where the book of the Revelation of Jesus was written by a man named John.

12) that the controversy of which man named John is the writer of the Gospel of John and therefore "the beloved disciple" has been a topic for debate even among laymen since the third century.

13) that Leonardo da Vinci, having had three years to paint The Last Supper (from 1495 to 1498), did not mistakenly leave in his painting a hand holding a dagger without an arm or person attached behind the back of Judas — something which the Da Vinci Code never addresses.

None of these are in any way outrageous assumptions, but quite plausible and already readily accepted by most Bible scholars. If we assume all of these things … we can go through the following vague references to a man named John and a woman named Mary and end up with the identity of the true beloved disciple, the writer of the Gospel of John.
Now let us turn our attention to 19 vague references to people which appear in the gospels of Mark and John. We believe that taking into account these first 12 assumptions above that we can demonstrate that all but two of these references are references to African scholar John Mark. We contend that two of the 19 references are made to John Mark's mother Mary.

1) "A certain youth" is found in Mark 14:51-52. — These verses along with John 19:25-27 are KEYSTONE verses, in that they are the two passages from the gospels of Mark and John which indicate tampering with the original gospel manuscripts. This Mark passage sticks out like the proverbial sore thumb, because without identifying the "certain youth" and what he was doing in the vicinity of the Garden of Gethsamene it very obviously has nothing to do with the narrative. That is a clue that the original passage was altered by someone who wished to obscure John Mark, whom scholars tend to believe was the "certain youth" anyway.

These unspecific verses about a seemingly unrelated event on the night that Jesus was arrested serve as the keystone upon which all of the vague references in John's Gospel must be overlaid and considered.

2) "The disciple whom Jesus loved" is found in John 13:23. — This we know is a man named John.

Jesus thought enough of the beloved disciple — and Peter knew it — that Peter should be compelled to nudge John — "the disciple whom Jesus loved" — and ask him to ask Jesus who it would be who would betray Jesus. John had a special relationship with Jesus, which went beyond being a mere disciple. That's an important point. It is the closeness of the relationship between John and Jesus that has precipitated the use of the vague and obscuring language; in other words, as we shall see the vaguely identified John in subsequent passages, whom we say is John Mark, became necessary to the alterer of the original manuscripts if the alterer was to be successful. Of all of the references to the person who serves as Jesus' defender, which we shall see next, we would expect these references to be clear, i.e., we would expect the disciple to be named, and he is not.

Peter, as close as he was to Jesus, felt compelled to ask John to ask Jesus who was going to betray Jesus. John clearly had a familial relationship with Jesus — they were that close. It had to be a unique and very special relationship, one based on mutual trust and understanding, how a home boy would feel toward another.

3) "Another disciple" is found in John 18:15. — This is a man who is a scholar, scribe and likely a priest, having been known to the high priests Caiaphas and Annas.

4) "This disciple" is found in John 18:15. — This is a man who is a scholar, scribe and likely a priest.

5) "This other disciple" is found once in John 18:16. — This is a man who is a scholar, scribe and likely a priest.

Why would the person who was willing to go to bat for Jesus be unnamed? Surely this man, whom we say is scholar John Mark, was not just a casual acquaintance of the high priests Caiaphas and Annas. They must have trusted him, otherwise he doesn't get an audience. And we would have to say that John Mark may have come very close to winning Jesus' freedom because of what they thought of John Mark. This John (John Mark) lived and worked in Jerusalem. Zebedee's John was a fisherman from Galilee, as Peter was. If Peter would deny Jesus repeatedly … why would Zebedee's John do any differently? In fact, Zebedee's John was nowhere to be found, having fled with his brother James.

Clearly, the unnamed disciple was a special person. But apparently not special enough to be named. Was the unnamed disciple's name removed? In other words, was John Mark's name ever used, was it used in the original manuscript? We will probably never know, but a name doesn't appear here, and it is jarring. Mark 14:51-52 is the keystone: this person is a youth, younger than the other disciples, which John Mark was; the name has apparently been removed in these verses, rendering them nonsensical, irrelevant; then why does this passage appear at all if it seemingly has no bearing on the story? These verses appear as subterfuge: Because if John Mark is not wearing his priestly white linen garment … then he cannot be "the other disciple" who serves as Jesus' defense counsel. Only a scribe, i.e., attorney could have argued effectively on Jesus' behalf. John Mark was a scribe. From the second century B.C.E. forward … all Jewish scribes were also priests. So the white linen makes sense. It is the hidden John Mark who is the only person who could play this role. He is the thirteenth disciple.

6) "The other disciple, the one Jesus loved" is found in John 20:2. — This person is with Peter at the empty tomb. This person outruns Peter to the empty tomb. This person is not Mary Magdalene.

This is a very critical reference to the unnamed disciple, because Mary Magdalene is in the same scene with this person, i.e., "the other disciple, the one Jesus loved" — therefore removing any likelihood that Mary Magdalene was herself the beloved disciple. This is a critical passage also because it describes "the other disciple" as outrunning Peter to the empty tomb, something a younger man would be expected to do. But when John Mark got to the empty tomb … he did not go in. He was frightened. That would change. John would become bold and take a second name, a Greek name, Marcus, which some have tried to say means "deformed fingers"; it means "Hammer," which is a testament to John Mark's newfound boldness after seeing his friend crucified. John Mark must have been hated, and so he has been obscured.

7) "The other disciple" is found in John 20:3. — This is the same person as the one above.

8) "The other disciple" is found in John 20:4. — Ditto.

9) "The other disciple" is found in John 20:8. — Ditto.

10) "The disciples" is found in John 20:10. — This is Peter and the other disciple above.

11) "Two other disciples" found in John 21:2. — It is uncertain who these two disciples are; but we know they are not the sons of Zebedee, John and James, who are previously named in the same sentence.

This is a critical reference, too — for it distinguishes two unnamed disciples from the two sons of Zebedee, John and James. A pattern by this point has been established: wherever John Mark appears … there are only vague references. "The other disciple" could not have been Zebedee's John in any of these other instances, so we assume based on previous assumptions that this must be John Mark … and one other person. The second disciple may have been added to confuse us.

12) "The disciple whom Jesus loved" is found in 21:7. — This is the writer of the Gospel of John.

This reference is made in the way that a scholar would use such a reference to identify himself, in the third person. I suspect that those who wanted to obscure John Mark took a cue from this sort of reference and the one in chapter thirteen in John's Gospel, when John Mark as a scholar refers to himself in the third person. Those who tampered with these other verses took advantage of the ambiguity … to obscure the scholar.

13) "The other disciples" is found in John 21:8. — It is uncertain who these other disciples are.

14) "The disciple whom Jesus loved" is found in 21:20. — This is the writer of the Gospel of John.

15) "This disciple" is found in John 21:23. — This is the writer of the Gospel of John, whom Jesus says will likely not die. This person very likely lives to write the book of the Revelation of Jesus.

This is Jesus' reply to Peter, who has asked Jesus if one of the disciples, whom we contend is John Mark, will escape martyrdom: "What is it to you if this disciple is not martyred? You worry about yourself." This in effect is what Jesus says when Peter wants to know if the rumor is true that "this man," "this disciple," according to the grapevine, is not going to be martyred. Peter would have never raised the issue within earshot of Zebedee's John if this person had been Zebedee's John. And Jesus would never have played favorites, showing favoritism for Zebedee's John or James over the other disciples. John and James, the sons of Zebedee, were also the sons of Salome, the sister of Jesus' mother Mary, making John and James Jesus' cousins. What cousin is beloved? What cousin is chosen over another cousin and called beloved?

16) "This disciple who testifies to these things" is found in John 21:24. — This person is the writer of the Gospel of John.

Here again, John Mark refers to himself in the third person as a scholar would do. Only John Mark is a scholar. I don't know why other Bible scholars have not consulted the Coptic biography of John Mark written by Pope Shenouda III, the patriarch of the Holy See of St. Mark, but they haven't (it appears in our "sky links" above under "Biography of St. Mark," conveniently enough. New Testament commentaries which I have read pertaining to John Mark doubt that he was even the founder of the Coptic church in Alexandria, Egypt. The Coptic biography of John Mark is unequivocal in stating all that John Mark was, and he was a considerable force of early Christianity. The only thing the Copts get wrong has to do with the alleged martyrdom of John Mark, which cannot have occurred. For he lived on to write Revelation. Zebedee's John, on the other hand, was expecting martyrdom … because Jesus told him and James that they would drink from the same cup as Jesus.
17) "The other Mary" is found in Matthew 28:1. — It is uncertain who this woman is, but note that she is described in the same way as "the other disciple."
This Mary can be one of many other women named Mary, and there is a passel of them — which is why we should expect a more precise description of just which Mary this is. But it is a vague reference to this Mary, who, very notably, is in the presence of Mary Magdalene, who is already suspect certainly, not being the beloved disciple — and she is not because John Mark, the other disciple who is with her at the empty tomb, is. It is reasonable to assume that Mary, John Mark's mother, would also be treated obscurely if any woman named Mary would be … for this John and Mary are the actual mother and son who appear at the foot of Jesus' cross in John 19:25-27.

18) "The other Mary" is found in Matthew 28:61. — Ditto.

When these verses are cross-referenced, laid one on top of the other, with an understanding of motivations and John Mark's actual background, national and educational, we come out at the distilled end with only one person who fits the criteria in all of these verses. And that is John Mark. It can be no one else. Bible scholars for years have avoided even weighing in on this subject, because it appeared unsolvable.

19) "The disciple whom Jesus loved" and Mary, the mother of Jesus" is found in John 19:25-27.

This famous passage reads as follows: "When Jesus saw his mother there, and the disciple whom he loved standing nearby, he said to his mother, 'Woman, behold your son,' and to the disciple, 'Behold your mother.' From that hour, this disciple took her into his home."

Let's assume the beloved disciple in this instance is John, the son of Zebedee, who fled Gethsemane earlier, abandoning Jesus. In Matthew 13:54-57, we're presented with the strongest evidence as to why this famous passage in John as it is presently written doesn't ring true. It reads: "Coming to his hometown, he began teaching the people in their synagogue, and they were amazed. "Where did this man get this wisdom and these miraculous powers?" they asked. "Isn't this the carpenter's son? Isn't his mother's name Mary, and aren't his brothers James, Joseph, Simon and Judas? Aren't all his sisters with us? Where then did this man get all these things?" And they took offense at him. But Jesus said to them, "Only in his hometown and in his own house is a prophet without honor."

Why would Jesus ask Zebedee's John, a hot-tempered firebrand against whom the other disciples often grumbled, to take care of his mother Mary, when we know from this passage in Matthew that Jesus had at least four brothers, one of whom being James, who became the head of the church in Jerusalem, and sisters as well? This passage in John is even further made questionable by the possibility that the Virgin Mary was likely the aunt of the apostle John, as we have said, with Mary being the sister of Salome, whose sons were James and John, the sons of Zebedee.

Besides, as we have already stated … once Judas and the Roman soldiers arrive in Gethsemane, James and John, the sons of Zebedee, run for their lives, presumably not to be seen again until the book of Acts, when we learn that James, alas, is martyred, just as Jesus predicted. But what of John? James and John were inseparable. It is highly doubtful that James and John, having been told earlier by Jesus that they would be martyred … it is highly doubtful that they would have suddenly become bold enough to ascend Golgotha and watch Jesus as he was executed. Neither would Peter have been bold enough to ascend to Golgotha. And then of course there is the inescapable fact that John Mark is placed atop Golgotha, having followed as an eye-witness Jesus and Simon of Cyrene (very apparently known to John Mark of Cyrene), who would carry Jesus' cross.

If the disciple whom Jesus loved in this instance was Zebedee's John, this passage is odd. It makes sense if John Mark, who is already present at Golgotha, is the disciple whom Jesus loved. What Jesus then appears to be saying when he tells the two to "behold" one another … is not to perceive one another as mother and son anew … but to look after one another in Jesus' physical absence. And this John Mark does, leaving Paul on the mission field to go home to Jerusalem, which caused the famous rift between Paul and John Mark. You'll recall that Barnabas, after this fight, sides with John Mark … and they leave for Cyprus. Barnabas was the nephew of Mary, the mother of John Mark. And so Barnabas, too, may well have been an African. We also know that he was wealthy, as John Mark and his mother Mary apparently were.
Let us recap what we've said here: This passage, then, along with Mark 14:51-52, is a keystone passage, because it has apparently been tampered with, changing the person Mary, the mother of John Mark, to Mary, the mother of Jesus. John Mark and Mary were Jesus' benefactors: wealthy Africans and unsung heroes of early Christianity. It is hard to imagine that Jesus' mother would have wanted to be anywhere near Golgotha to see her son tortured and killed. And, as for John the apostle, he could not possibly be here, neither he nor his James, for they fled and abandoned Jesus in the Garden of Gethsemane; nor is Peter here, he having denied even knowing Jesus. John Mark, as evidenced in Mark 15:21, is the only man named John to be present at Golgotha. And we know this because John Mark in the Gospel of Mark describes Simon of Cyrene, whom John Mark would have known along with Simon's two sons Rufus and Alexander, because John Mark was himself from Cyrene. Only John Mark witnesses the selection of Simon and accompanies Simon and Jesus to the top of Golgotha.
Granted, we are making some pretty large assumptions here. But we're being realistic when we say that John Mark was at the cross and Zebedee's John along with Peter and James very likely were not. The passage makes sense if it is John Mark with his actual mother Mary.
Notably (and interestingly) John Mark is placed at Jesus' cross despite the statements of Papias that John Mark "neither heard nor accompanied Jesus," these beliefs of Papias coming on the word of a mysterious man named John, apparently known as Presbyter John.
This explanation makes an odd verse suddenly make sense. Jesus told actual mother and son to "behold" or look out for one another in his physical absence. It is of course possible that John Mark may have been standing with Mary, the mother of Jesus, but if Mary, the mother of Jesus, was John Mark's aunt … it would make this verse odd. We have to assume that John the apostle never took Jesus' mother to his home in Galilee to care for her, and so the Virgin Mary would never had gone to Ephesus, as Mary Magdalene is alleged to have done, where both are believed to have lived, died and been buried.
A German nun in 1951 initiated the apparently false rumor that the Virgin Mary lived in Ephesus with John, the son of Zebedee, and died there. But, of course, we have the tomb of the Virgin Mary in Jerusalem to refute that.
It bears noting that if this pair was John the apostle and Mary, the mother of Jesus, verse 27, which indicates they left for the beloved disciple's home at "that very hour," would suggest that it would have been very unlikely for John, who lived in Galilee, sixty miles to the north, to make the return trip to Jerusalem to be present at the empty tomb — which offers more validation that our interpretation of these verses is accurate.

FINAL NOTE: The Last Supper, as the painted is interpreted by the Da Vinci Code, we contend perpetrates a lie about the true beloved disciple, John Mark, who actually lived in the home where the actual last supper was held. Recognizing this and recognizing that the patron of The Last Supper was Ludovico Sfroza, a.k.a. "the Moor," whose "justice," Leonardo said, "was as black as he himself," it is at least possible that Ludovico may have known about the biblical controversy over which man named John was the beloved disciple, and that one of them was an African. And we say this because in the painting where there should be a man named John being nudged by Peter there is a woman, whom the Da Vinci Code says is Mary Magdalene. She could be anyone. But is she John? No, we don't think so, and that is because of the presence of the hand behind Judas' back with no arm or person attached to it. The painting has obviously to our mind been repainted, and it very likely may have been to paint out Ludovico the Moor's little joke of including John Mark, the hidden thirteenth disciple about whom we know so little. The painting disintegrated within decades after it was painted, being painted presumably on dry plaster, which would seem to be nothing that the master Leonardo would do in creating a fresco. A fresco is only a fresco if it is painted using wet plaster. The French invasion of Milan in 1499, which sent Ludovico and Leonardo packing, would have given anyone who wished to a chance to repaint the fresco, painting out one John or perhaps two, including John Mark, and also repainting Jesus. It is notable that the figure believed to be Mary Magdalene and Jesus himself are of a lighter pigment and style than the rest of the figures in the painting and their expressions, being demure and detached, do not fit the scene. Are The Last Supper then and the Da Vinci Code part of the coverup, which is like the one which appears in the New Testament gospels to obscure John Mark? And who would be responsible for a coverup going as far back possibly as the first century? Papias' cryptic statement that "the presbyter John" told him that Mark was not a follower or hearer of Jesus … may be a clue.
The presbyter John of Papias' day in the second century and/or Prester John, a mythical character about whom fanciful stories were told, are suspicious figures, indeed. But are they both fabrications or are they real? They never found Prester John, and, notably stopped looking for him in the seventeenth century reportedly in Ethiopia. Prester John, an Adamic figure, who was supposed to have been a mystical king and priest overseeing a land rich with gold and exotic animals, may have been subterfuge to convince people that there was nothing resembling Eden to be found in Ethiopia, and science today tells us otherwise.
Race is irrelevant, as God is invisible, spirit, indwelling all things. But as we can conclude from the conclusion we reach, race obviously has been the motivation to hide John Mark, but why? Because he was an African and Jesus' closest friend? You can draw your own conclusions.
http://tanata.squarespace.com/journal/2009/4/15/arguments-for-john-mark-as-the-beloved-disciple.html
| | |
| --- | --- |
| Reply | Message 18 of 31 on the subject |
Simón de Cirene
Simón de Cirene o El Cirineo fue, según los evangelios de Marcos1​ , Mateo2​ y Lucas,3​ es la persona que ayuda a cargar con la cruz de Jesús hasta el Gólgota, donde luego sería crucificado. Se dice que "venía del campo", y en el evangelio de Marcos se hace referencia a él como "padre de Alejandro y de Rufo". No hay ningún dato más acerca de él en el Nuevo Testamento.
Su ciudad de origen, Cirene, estaba situada en el norte de África. Según la tradición, sus hijos Rufo y Alejandro se hicieron misioneros. El hecho de que se mencione sus nombres sugiere que pudo tratarse de personajes relevantes en el cristianismo primitivo.
| | |
| --- | --- |
| Reply | Message 19 of 31 on the subject |
1.
Marcos 15:21
Y obligaron a uno que pasaba, Simón de Cirene, padre de
ALEJANDRO
y de Rufo, que venía del campo, a que le llevase la cruz.
| | |
| --- | --- |
| Reply | Message 20 of 31 on the subject |
SIGNAL MOUNTAIN, Tenn., Oct. 5, 2015 /PRNewswire/ -- It is one of Christendom's most enduring and confounding mysteries: Who was the unnamed "other disciple, whom Jesus loved" (John 20:2), who knew the Jewish high priests Annas and Caiaphas (John 18:15), who sat next to Jesus at the Last Supper (John 13:23-25), and who presumably wrote the Gospel of John, the Johannine epistles and Revelation? Bible scholars, laymen and early church patriarchs have wrestled with the obscured identity of the Beloved Disciple and the writer of John's Gospel for nearly two millennia.
Now, Tennessee Bible researcher Randall Carter Gray says he has solved the mystery, relying, in part, on a 1968 Coptic (Egyptian) biography of St. John Mark, The Beholder of God, which was only translated into English in 1997. Gray said the biography, written by the late Coptic Pope Shenouda III, reveals tantalizing clues on "a largely overlooked, very important albeit "hidden man," whose given Jewish name was John."
"North African refugee John Mark, of Cyrene (Libya)," Gray said, "is the Beloved Disciple, who wrote all the works in the New Testament ascribed to people named John and Mark. He knew the high priests, because he worked with them as a priest and scribe. He was the only professionally trained writer in Jesus' inner circle."
In the biography, Shenouda claims that John Mark was 1) a native of Cyrene, 2) a North African refugee with a well-appointed home in Jerusalem, 3) a Jewish Levite priest and scribe, 4) the founder of the Coptic church and a theology school in Alexandria, Egypt, 5) one of the 70 apostles (evangelists) chosen by Jesus, 6) a cousin of Barnabas, 7) a secretary for the apostles Paul and Peter, and 8) John Mark was the host, along with his mother Mary, of the Last Supper. Gray said John Mark, a youth during Jesus' ministry, leaned on Jesus like a kid brother would" (John 13:23-25).
"It is John Mark's home that Peter immediately runs to after being miraculously released from prison," Gray continued. "The home is effectively the first church, as it was a meeting place for Christians in Jerusalem, including Mary, the mother of Jesus and Jesus' brothers (Acts 1:14; 12:12). John Mark's mother Mary was a wealthy benefactor of Jesus, who was among the women in Jerusalem who cared for him."
Acknowledging the description of John's Gospel as a "Gnostic gospel," Gray said, "John Mark wrote the fourth gospel with Gnostic elements, arguing that Jesus was both fully human and fully divine, because he confronted the Gnostics in Alexandria, where the heretical group arose. I'm very surprised that people trying to solve this mystery have been so far off and disregarded the Coptic perspective. Wikipedia doesn't even mention John Mark's name in its page on 'the disciple whom Jesus loved.' Everyone from Lazarus to Mary Magdalene is posited as a candidate. But neither knew the high priests. John Mark did.
"I can imagine John Mark in the high priest's courtyard (John 18:15-17) arguing on Jesus' behalf after Jesus' arrest, perhaps risking his career and even his life, even as Peter was denying he even knew Jesus. I can imagine Jesus especially loving John Mark, because the youth was a refugee, and perhaps a man of color, and a sensitive thinker and writer." Jesus foreknew how important John Mark would be to the church and the New Testament, Gray said. "He foreknew that 'this man' (John 21:21-23) would not taste death as the writer of Revelation (Gray does not believe John Mark was martyred, though that has traditionally been asserted).
Returning to John's Gospel, Gray said, "It was often disregarded or condemned by some of the early Christians. John's Gospel was actually banned for a time. But today, the Gospel of John may be the most-preferred gospel among Christians, notably evangelicals."
As for John, the son of Zebedee, Gray said, "He has been the safe, but impossible choice for the Beloved Disciple for decades. Early church father Irenaeus wrote that 'the apostle John' was the person who wrote the fourth gospel, as it had somehow been told to him. But there were two apostles named John," Gray said.
"We can't assume anything about Zebedee's John as a writer, because we know that he was uneducated, as Peter was" (Acts 4:3), and he appears nowhere in John's Gospel except as an afterthought in the final chapter. Given the biography's claim that John Mark was a priest and scribe, Gray said it is "fascinating to focus on one particular use of the name 'John' in Acts 4:6, which may demonstrate to us that John Mark was a member of the Sanhedrin.
"Alexander is also mentioned here along with John," Gray said. "That is significant, I think, because one of Simon of Cyrene's sons was named Alexander, with the other being Rufus. I believe there is much ethnic significance in the fact that John Mark, Simon, Alexander and Rufus were all from North Africa" (Mark 15:21). Simon of Cyrene was seized by Roman soldiers to assist Jesus in carrying his cross -- which Gray believes may show that Jesus, perhaps like Simon, was "a man of color."
Gray said the shortened name "John" is used twice further on in Acts (13:34; 15:36-40) to describe John Mark. Sometimes, the young priest's Gentile/Roman name "Mark" or "Marcus" -- which means, interestingly, "hammer" -- is used; "so," Gray said, "we can't be absolutely sure that the name of John in Acts 4:6 refers to John Mark, but in that very book, Luke, who wrote Acts and the gospel bearing his name, calls John Mark only by his first, Jewish name, John, just as he does when he's describing the rulers, elders, priests and scribes assembled to hear Peter and Zebedee's John."
Gray explained that students of the Bible "all come rather jaded to the subject of the Beloved Disciple, because we have accepted some things that we think are unknowable. But I believe Jesus was right when he said there would come a time when all hidden mysteries will be revealed (Mark 4:22). It is time for John Mark to get his just due."
Gray, a retired newspaper reporter and editor, who served in Egypt and Ethiopia (Eritrea) as a Naval intelligence specialist, said that he is raising funds and making contacts in the effort to produce a documentary on John Mark as the Beloved Disciple, the working title of which is Beloved Disciple/African Priest. He's seeking interested parties to be interviewed and help with production. He can be reached by email at rcartergray@yahoo.com or by phone (423) 619-9034.
Gray said in his search for the identity of the Beloved Disciple he has tried to put himself in "Jesus' sandals" to surmise what kind of person Jesus would be most likely to love. "I can envision Jesus loving a North African refugee, who apparently suffered at the hands of robbers in his native Cyrene, precipitating his flight to Jerusalem with his mother Mary," Gray said. "I can see Jesus having had special affection for a man who may have been the object of racial bias, if John Mark was a man of color, which we can only assume he was."
Much additional material pertaining to John Mark appears on Gray's website: TANATA: Things (often) Are Not As They Appear: https://tanata.squarespace.com.
SOURCE TANATA
RELATED LINKS
| | |
| --- | --- |
| Reply | Message 21 of 31 on the subject |
John Mark as the Beloved Disciple
A key proponent of the suggestion that John Mark was the beloved disciple is Pierson Parker, "John and John Mark"
JBL
79 (1960): 97-110. He makes the following points:
John Mark lived in Jerusalem (Acts 12:12) where the Fourth Gospel concentrates most of the activity of Jesus and the beloved disciple (97).
John Mark was related to a Levite named Barnabas (Colossians 4:10; Acts 4:36) and may have mutilated his fingers to get out of his priestly duties (Mark's Latin prologue in codex Toletanus). The Fourth Gospel is interested in the temple cult, the beloved disciple knows the high priest in John 18:15, and there is the tradition of Polycrates that "John" wore the priestly vestment (98).
John Mark was a figure of means, befitting a Gospel that does not take as much interest in the poor and the elite circles of the beloved disciple (98).
John Mark could be host of the last supper (98).
John Mark was a companion of Paul and there is Pauline influence in the Fourth Gospel, though in the author's distinct terminology (98-99).
John Mark was a co-worker of Luke. The distinct agreements between the Gospels of John and Luke, as well as their differing wording and literary contexts, are due to two authors sharing oral traditions when they worked together (99-100).
Just as Paul reconciled with Barnabas and John Mark after their dispute over Gentile "Judaizing" (cf. Acts 15:37-39; Gal 2:7; Col 4:10), the Fourth Gospel sides with the Gentile view of the controversy (100).
John Mark ministered among the diaspora and the Fourth Gospel is the sole one to mention Greek-speaking Jews in the diaspora (John 7:35; cf. 12:20) (101).
John Mark was a companion of Peter (Acts 12:12). The Fourth Gospel goes into the most detail about Peter and the beloved disciple is his constant companion (101).
There is no reason to suppose (John) Mark waited to be Peter's "interpreter" until late in Peter's life (cf.

Papias) and the Fourth Gospel aligns with Peter's preaching in Acts (102).
The discrepancy over whether (John) Mark wrote a Gospel after Peter's death (cf.

Irenaeus) or during Peter's lifetime (cf. Clement of Alexandria) is due to the evangelist adding an addendum (John 21) after Peter died (102-3).
The tradition that John Mark went to Alexandria accords with the Alexandrian theology of the Fourth Gospel (103).
John Mark visited Ephesus, explaining the tradition of the evangelist John in Ephesus (103).
Parker turns to Papias where he points out that (John) Mark's substandard order may reflect the Fourth Gospel's departures from the Synoptic tradition based on his personal recollections (104). Against Papias's statement that (John) Mark was not a witness of Jesus, Parker cites a line from the Muratorian Canon that "he was present at some events" and argues that Papias defended the Fourth Gospel against its detractors (105). Since Papias ascribes the observation about (John) Mark's lack of order to the Elder John of Ephesus (note: Parker leans towards seeing the tradition that the Apostle John was in Ephesus as mistaken), John Mark and the Elder John must be separate individuals (110). He closes with one more list about the evangelist:
He had a home near Jerusalem in John 19:27 (106).
He was a young man cared for or "loved" by Jesus (106).
His date for Easter was supported by Christians in Ephesus (106).
He stresses eyewitness testimony and could be one of the eyewitness "ministers" of the word (cf. Luke 1:2; Acts 13:5) (106).
He did not rely on written sources besides his memory (106).
The Fourth Gospel took shape after Peter's death when John Mark was old (106).
The Fourth Gospel has a good grasp of Jewish and Pagan though (106-7).
The Fourth Gospel is similar to Colossians in combating Gnostic ideas.
It could also explain the unanimous tradition that the author of the Gospel was John, even as the various figures named John became confused in the early church (107-8).
This theory coheres with the beloved disciple being an elite Jerusalem follower, but major flaws remain. There is no evidence in the New Testament that John Mark knew Jesus during his lifetime or that the house in Acts 12 was the locale of the last supper and it seems problematic to discern the identity of a character in one text from an entirely separate book (Acts). Papias clearly states that (John) Mark was not a witness like the beloved disciple but a second-hand reporter of Peter, which is why he was not able to get the "order" correct, while the fragmentary line in the Muratorian canon could refer to Peter as the subject. The early church followed Papias in linking Mark or Peter with the second canonical Gospel: Parker is not persuasive in dismissing Justin Martyr (Dialogue 106:3) and, while he notes that Jerome hesitatingly related John Mark of Acts to the second canonical Gospel (Commentary in Philemon 24) (109n.36), 1 Peter 5:13 was the more common proof-text in defending that Gospel's authorship.
| | |
| --- | --- |
| Reply | Message 22 of 31 on the subject |
| | |
| --- | --- |
| Reply | Message 23 of 31 on the subject |
https://www.gotquestions.org/Espanol/Evangelio-de-Marcos.html
Propósito de la Escritura: Mientras que Mateo fue escrito principalmente para sus compatriotas judíos, el Evangelio de

Marcos

parece estar dirigido a los creyentes romanos, particularmente a los

gentiles.Marcos

escribió como un pastor a los cristianos que previamente habían escuchado y creído el Evangelio (Romanos ...
| | |
| --- | --- |
| Reply | Message 24 of 31 on the subject |
DUALIDAD JUAN MARCOS-PABLO SE TRANSFIGURO EN LA DUALIDAD JUAN XXIII Y PABLO VI. ES EN ESTE MARCO EL ORIGEN DEL PORQUE LOS PAPAS SUCESIVOS ADOPTARON EL NOMBRE DE JUAN PABLO I Y JUAN PABLO II. SIN DUDAS QUE JUAN XXIII, EL PAPA DE VENECIA, FUE UN REVOLUCIONARIO EN TODO EL SENTIDO DE LA PALABRA, Y QUE MARCO UN PUNTO DE INFLEXION, CON CLARA REFERENCIA AL SANTO GRIAL. EL CONCILIO VATICANO II, FUE UN PORTAL, EN ESTE MARCO. EL VERDADERO ORIGINARIO DE LA PREDICACION A LOS GENTILES FUE JUAN MARCOS Y NO PABLO O SAULO DE TARSO, COMO SE PREDICA ACTUALMENTE.
| | |
| --- | --- |
| Reply | Message 25 of 31 on the subject |
La minoría más importante de Egipto
Quiénes son los coptos
Los cristianos coptos de Egipto conforman un grupo religioso de antiquísimo origen y constituyen la principal minoría del país.
Son unos ocho millones -el 10 por ciento de la población- y la mayor comunidad de Medio Oriente. Sin embargo, los demógrafos y analistas internacionales estiman que, si continúan siendo víctimas de estos sangrientos ataques y tensiones, están destinados a disminuir rápidamente Las masacres de hoy son solo las últimas en el tiempo en una larga trama de sangre por parte de grupos terroristas yihadistas. Los coptos se concentran en el Alto Egipto y en las periferias de las populosas ciudades de El Cairo y Alejandría, las dos más importantes del país.
Tras el derrocamiento militar en 2013 del presidente islamista Mohamed Mursi, los sectores más radicales que simpatizaban con él lanzaron una ola de violencia contra los cristianos coptos, especialmente contra sus iglesias y sedes. En febrero pasado, la filial del ISIS en Egipto amenazó directamente a los coptos en un video y les aseguró que "lo peor" está por venir.
Los coptos están presentes en todo el país y todas las categorías sociales, aunque se consideran marginados y fuera de algunos sectores como la justicia, la universidad o las fuerzas del orden.
Tras el Concilio Vaticano II, la Iglesia Católica y la Iglesia Copta iniciaron un camino ecuménico de diálogo que llegó en 1973 al primer encuentro -después de 15 siglos- entre el papa Paulo VI y el patriarca de los coptos, Shenuda III Juntos decidieron iniciar un diálogo teológico, cuyo fruto principal fue la declaración común del 12 de febrero de 1988.
La mayor parte de los coptos adhiere a la Iglesia Ortodoxa Copta. El resto está repartido entre la Iglesia Católica Copta y varias confesiones cristianas protestantes.
Es en ese marco en el que debe inscribirse el viaje que el Papa Francisco emprenderá al país entre el 28 y el 29 de abril próximos.
Historiográficamente, la historia del pueblo copto se remonta a tiempos del antiguo Egipto. Los miembros de la iglesia copta consideran que muchos de sus ascendientes fueron constructores de las pirámides. Sus antepasados más cercanos se convirtieron al cristianismo en el año 42 d. C y, a través de los años, conservaron su religión a pesar de las conquista musulmana de Egipto 600 años más tarde, con la cual, el país se perfiló con una mayoría islámica. Desde entonces, los coptos han sido objeto de discriminación.
Los primeros monjes coptos vivieron en Egipto en el siglo IV y la suya fue una de las iglesias que más sufrieron la avanzada islámica en el norte de Africa
| | |
| --- | --- |
| Reply | Message 26 of 31 on the subject |
| | |
| --- | --- |
| Reply | Message 27 of 31 on the subject |
OBVIO NEXO DE LA SERPIENTE CON LA LUNA , OSEA EL
S

ABADO LUNAR
NOTEN EL NEXO DE DAN, CON LA SERPIENTE (VENECIA) Y EL CABALLO (PLAZA SAN MARCOS)
7. Génesis 49:17 Será

Dan

SERPIENTE junto al camino, Víbora junto a la senda, Que muerde los talones del

caballo

, Y hace caer hacia atrás al jinete.
4. 1 Corintios 1:12 Quiero decir, que cada uno de vosotros dice: Yo soy de Pablo; y yo de APOLOS; y yo de Cefas; y yo de Cristo.
5. 1 Corintios 3:4 Porque diciendo el uno: Yo ciertamente soy de Pablo; y el otro: Yo soy de APOLOS, ¿no sois carnales?
NO ES CASUALIDAD QUE EL PAPA PABLO VI FUE ECUMENICO O EL PADRE DEL CONCILIO VATICANO II. ES CLARA LA REFERENCIA CEFAS/PEDRO CON APOLO (NEXO APOLO 11) EN EL MARCO AL CONCILIO VATICANO II.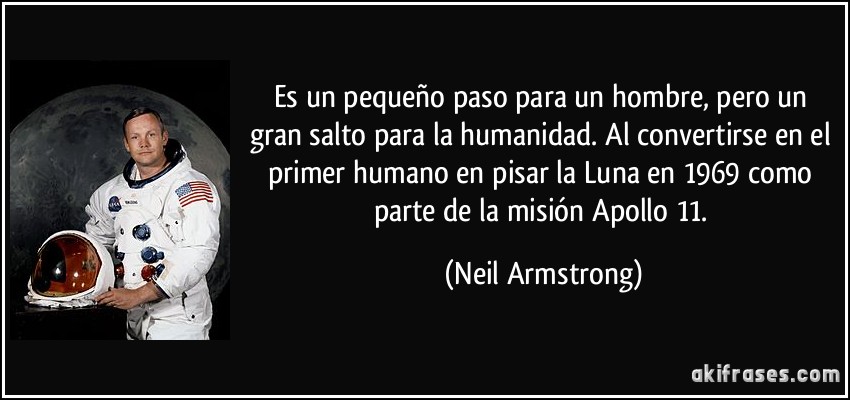 ¿PORQUE EL PAPA PABLO VI FUE EL PAPA DE LA LLEGADA A LA LUNA?
EL PAPA DE LA PRIMERA LLEGADA A LA LUNA
PASO / PESAJ / PASCUA / PASO DE MOISES EN EL MAR ROJO / GUSANO
PEQUEÑO / PABLO / PABLO VI (EL PAPA DE LA LLEGADA A LA LUNA) / PERRO / LOBO / CHACAL
VESICA PISCIS=JUAN 21:11 = SEXO MASCULINO (ULTRA SECRETO "MASONICO" DETRAS DE LA MISA CATOLICA)
Las piedras de estaciones de Stonehenge forman un rectángulo con la proporción de 5:12 -
Mapa con Stonehenge y la isla Caldey mostrando la distancia proporcional de 12,369 - eso es el número de lunas llenas por año
5. Stonehenge - geometría secreta - triángulo de 5:12, estrella de 7 puntos, número 1234, Stonehenge+isla Lundy -- Nueva York con un triángulo en el Parque Central como Stonehenge tiene -- Stonehenge: la proporción original de 5:12 -- Stonehenge: William Stukeley y druidas para la francmasonería -- Stonehenge: una estrella de 7 puntos e Isis -- Distancias: Stonehenge - Averbury - la colina de Silbury -- Stonehenge, monumento de Averbury y el monumento de Silbury - números con sol, luna y el cubo de Isis -- Stonehenge y su cantera en las montañas Preseli en Gales apr. 130 millas en el oeste -- El número 1234: Stonehenge - isla Lundy 123,4 millas -- Triángulo Stonehenge - cantera de Preseli - isla Lundy: 5:12 -- Copias de Stonehenge en el mundo - francmasones e iluminados criminales ponen sus símbolos de poder - p.e. en Lima en el Perú -- Hay una copia de Stonehenge en el centro de Lima en el parque de fontanas (parque de la reserva) -- 6. Milla y pies y luna y Tierra - números 3456, 108, 528 -- La milla y Stonehenge: 108 millas reales = 123,4 millas internacionales -- Número 108: Tierra, religiones, luna etc. -- Luna y número 108: radio 1080 millas reales -- Pie y Tierra: 360 grados x 365,242 días x pie x 1.000 = circunferencia de la Tierra -- Milla y Tierra: 12 elevado 5 dividido por 10 millas = circunferencia de la Tierra -- El pie inglés es el origen del sistema antiguo de mediciones -- 7. Stonehenge, la cantera y las islas 5:12 - Newton y su número 33 -- Stonehenge: isla Lundy + isla Caldey: 3:2 -
Stonehenge-isla Caldey=12,369 = número de lunas llenas por año
-- Newton: su escala de temperatura y el número 33
¿EL APOSTOL PABLO "VIAJO EN EL TIEMPO" O LA SERPIENTE SE MUERDE LA COLA?
EVERYTHING IS CONNECTED AND THERE ARE NO COINCIDENCES
| | |
| --- | --- |
| Reply | Message 28 of 31 on the subject |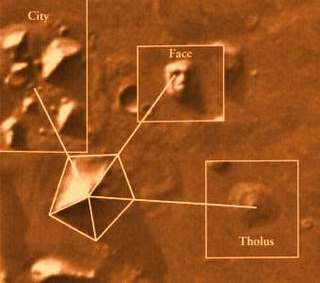 SIRIO ES LA CONSTELACION DEL PERRO/ CAN MAYOR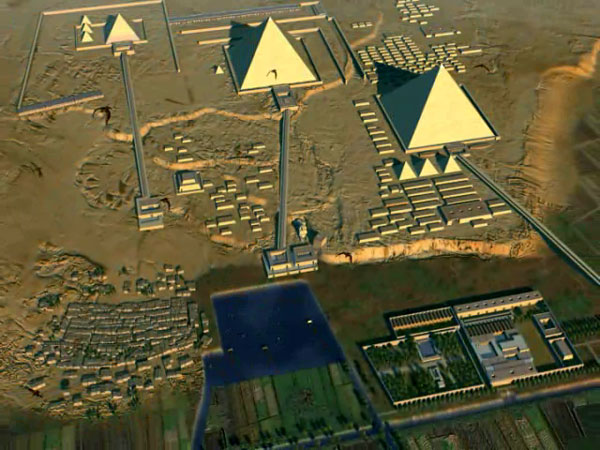 EL MISMO DISEÑO DE ORION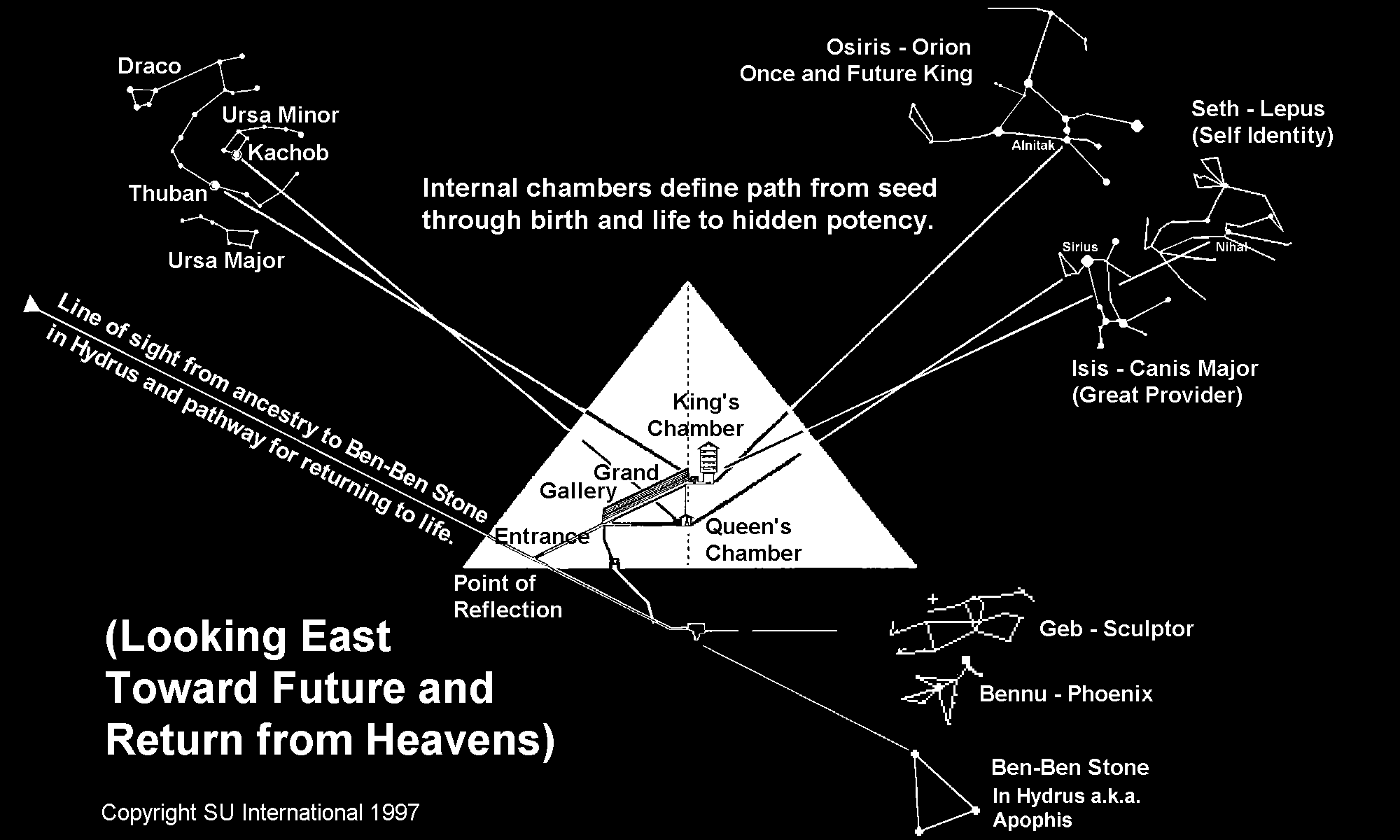 22 DE JULIO DIA DE MARIA LA MAGDALENA Y

25 DE ABRIL/227 COPTO

DIA DE SAN JUAN MARCOS/MARTE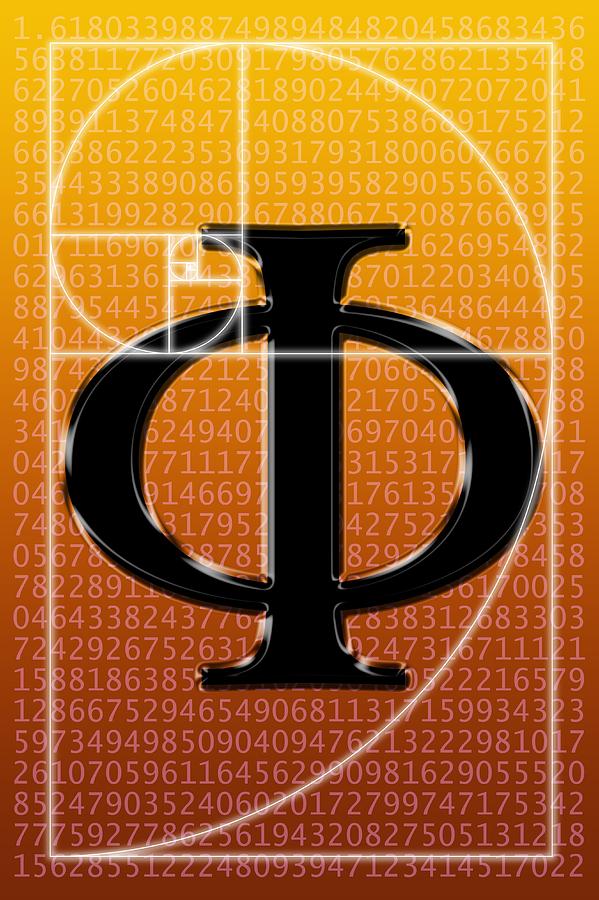 99.

Ezequiel

22:7

:

Al padre y a la madre despreciaron en ti; al

EXTRANJERO

trataron con violencia en medio de ti;

al huérfano y a la viuda despojaron en ti

.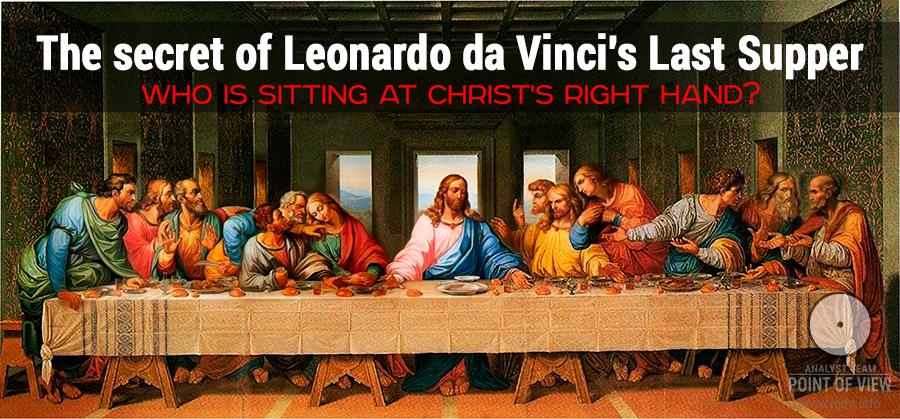 7. Génesis 49:17 Será

Dan

SERPIENTE junto al camino, Víbora junto a la senda, Que muerde los talones del

caballo

, Y hace caer hacia atrás al jinete.
11.

Proverbios 25:11

MANZANA

de oro con figuras de plata
Es la palabra dicha como conviene.
12.

Cantares 2:5

Sustentadme con pasas, confortadme con

MANZANAs;
Porque estoy enferma de amor.
13.

Cantares 7:8

Yo dije: Subiré a la palmera,
Asiré sus ramas.
Deja que tus pechos sean como racimos de vid,
Y el olor de tu boca como de

MANZANAs,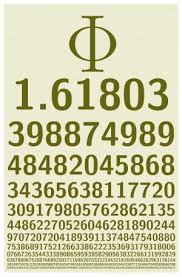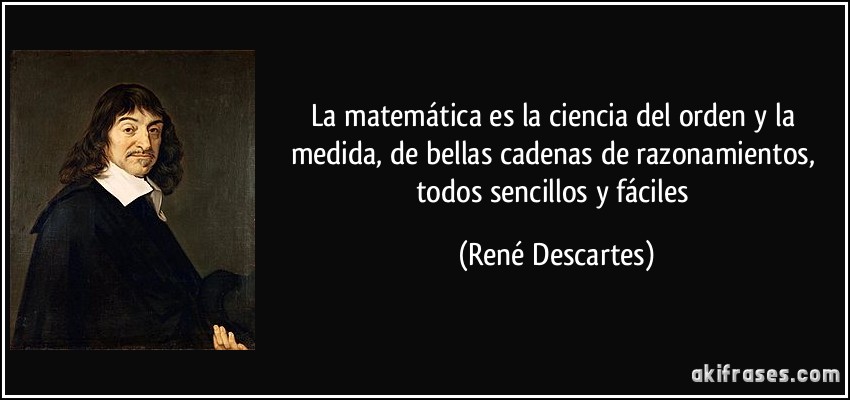 | | |
| --- | --- |
| Reply | Message 29 of 31 on the subject |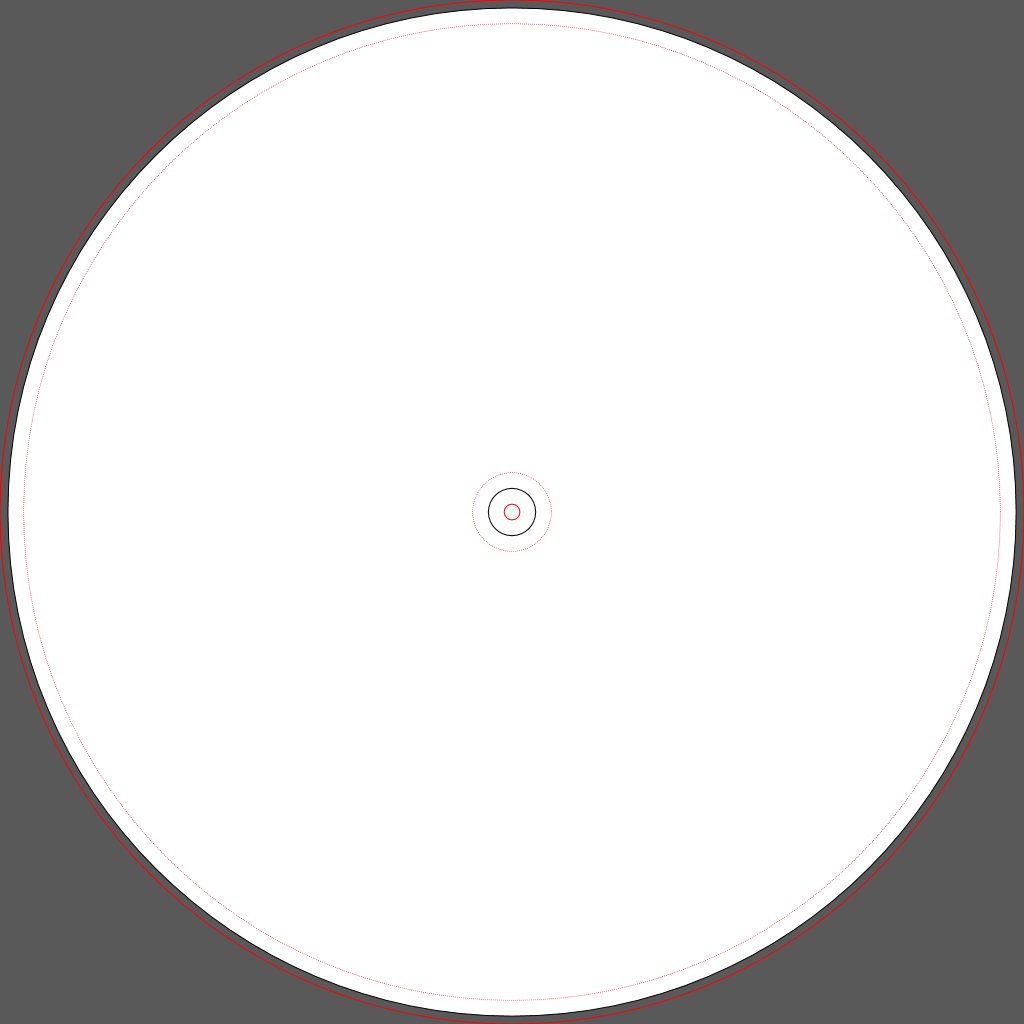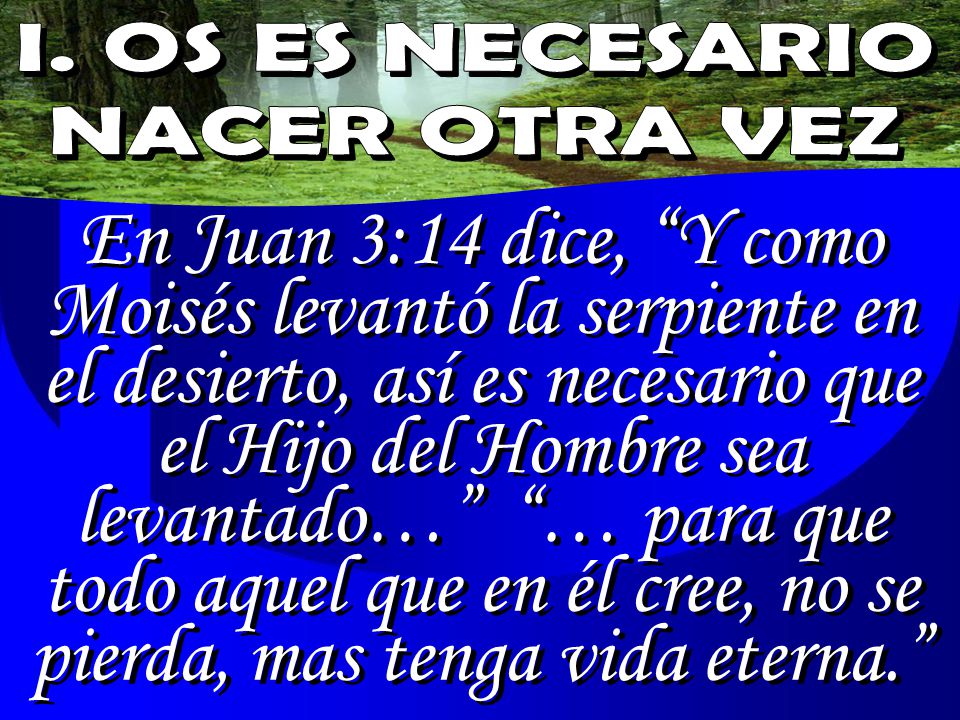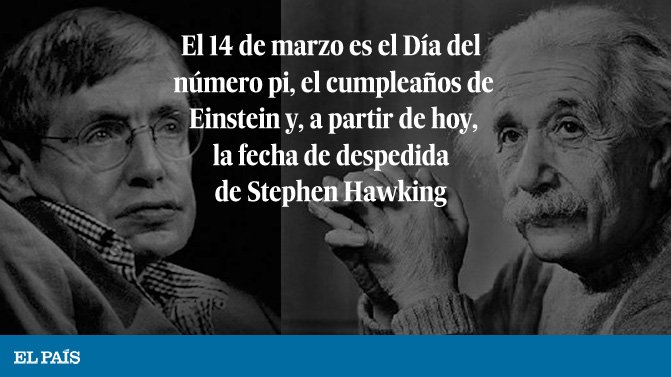 11 DE SEPTIEMBRE O SEPTIEMBRE 11
11/9 O 9/11
Sapientia Aedificavit Sibi Domum. Es decir, "la sabiduría ha edificado aquí su casa". Resulta curioso que la misma frase aparece en el Evangelio de María Magdalena, un texto apócrifo. Se dice que en el interior de esta iglesia y de otras muchas de Venecia está escondido el tesoro de los templarios. Pero no hay ninguna prueba de ello. Para terminar ya con esta entrada me gustaría que nos acercásemos un momento a uno de los edificios más emblemáticos de Venecia: el Palacio Ducal.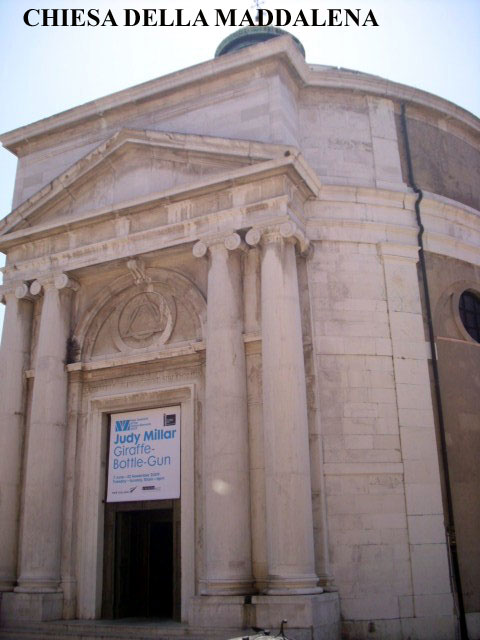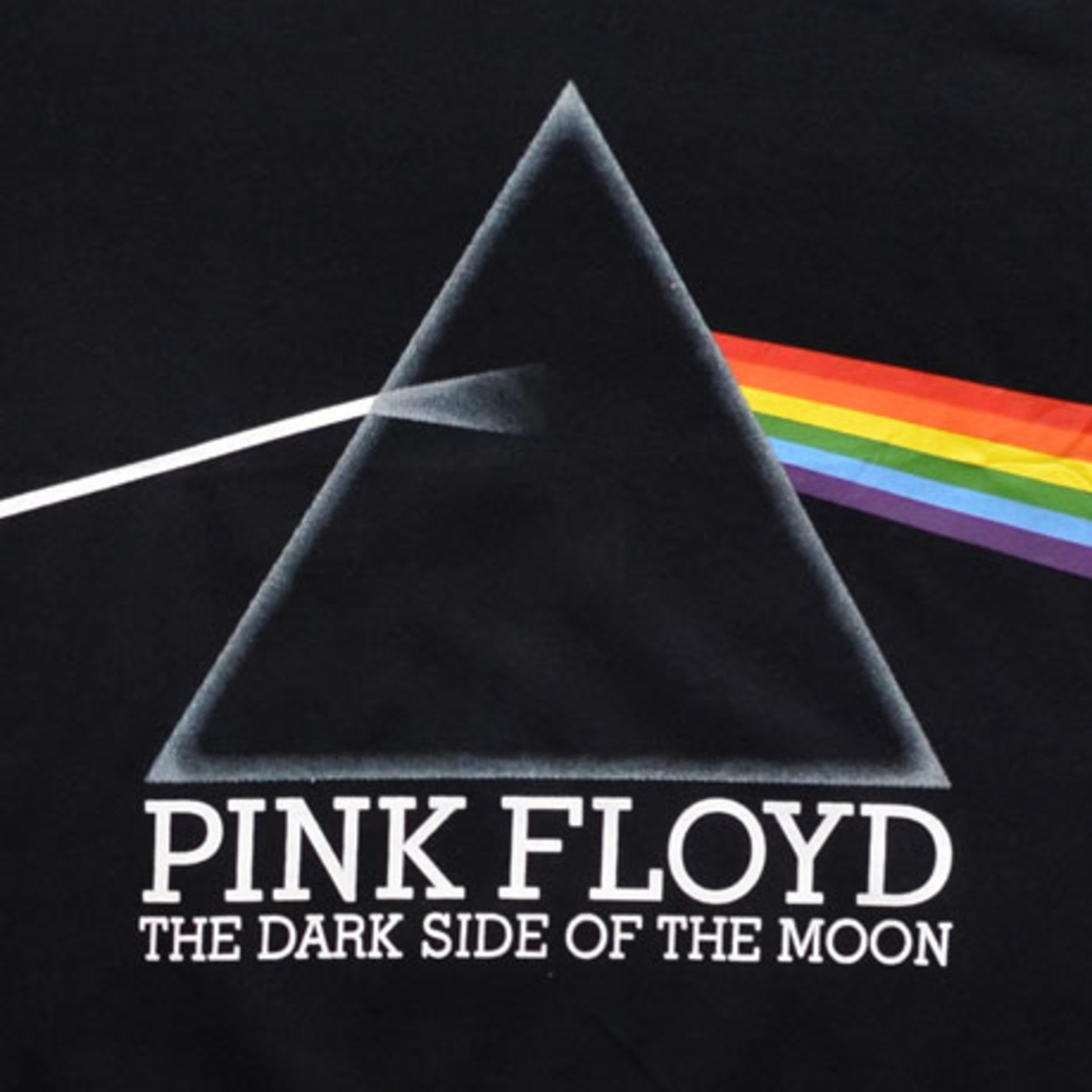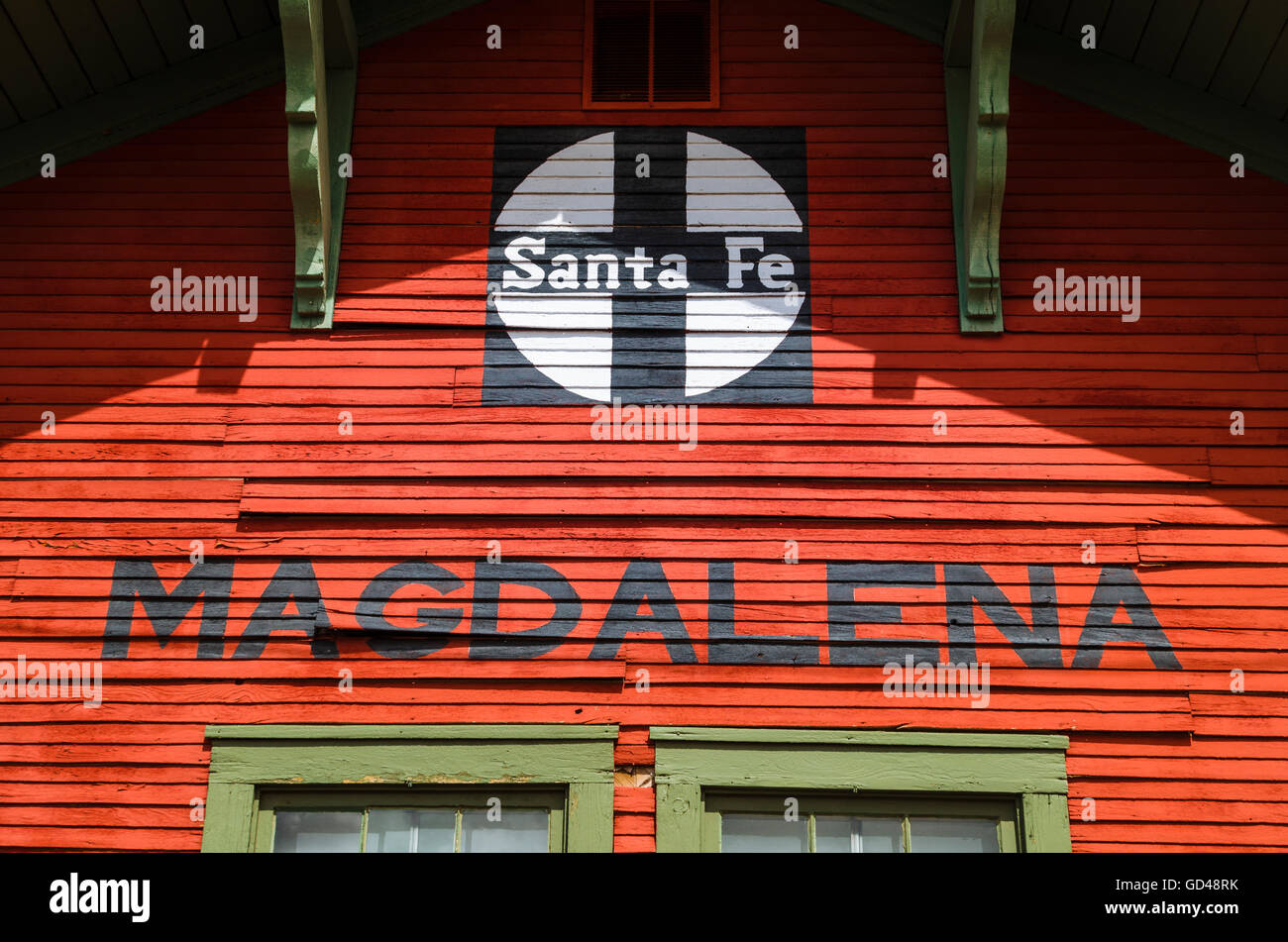 ISLA SAN GIORGIO (VENECIA)=GEORGE LEMAITRE
GEMATRIA EN INGLES DE SEED=33
GEMATRIA EN INGLES DE GATE=33
SARA (CE-SAREA DE FILIPO)=PARALELO 33
"¡Oh profundidad de las riquezas de la sabiduría (sophia)
y de la ciencia (gnwsiV, gnosis) de Dios!
¡Cuán incomprensibles son sus juicios, e inescrutables sus caminos!"
(Romanos, 11: 33).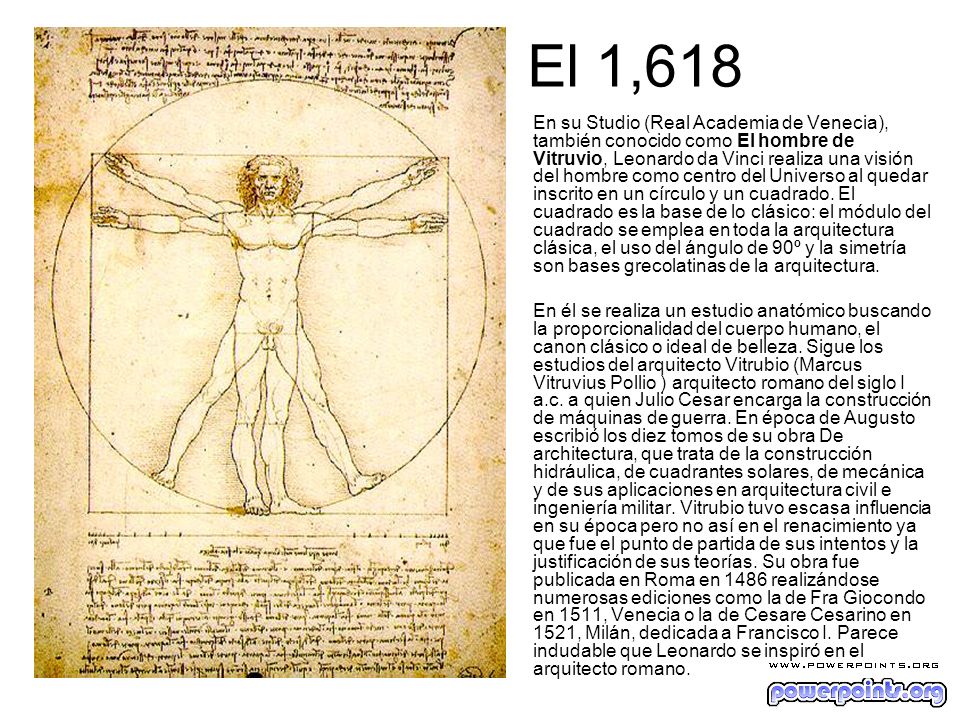 25 DE ABRIL=DIA DE SAN MARCOS
22 DE JULIO=DIA DE MARIA LA MAGDALENA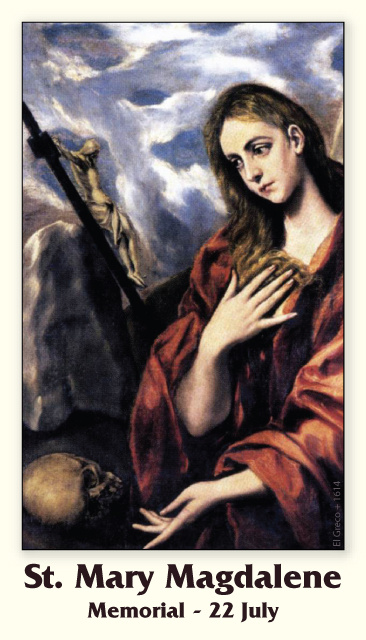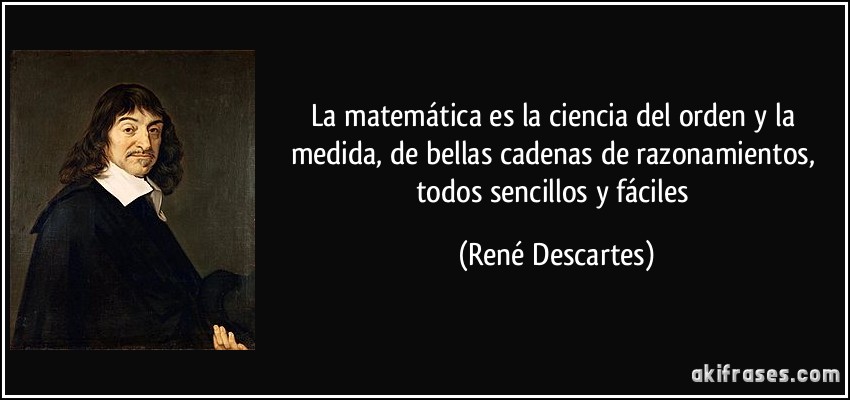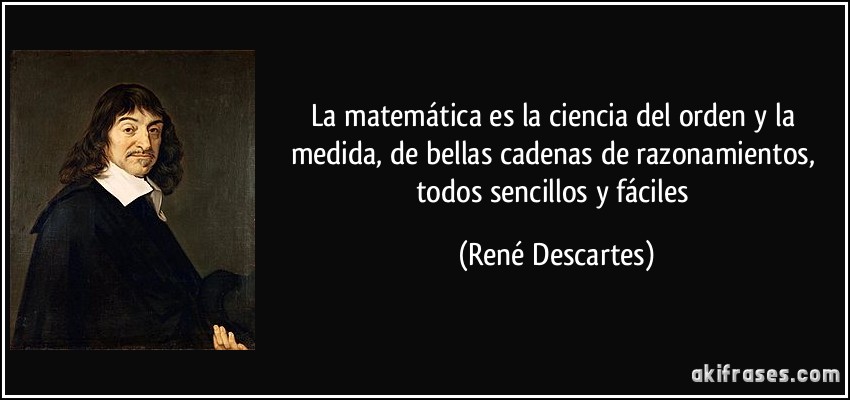 the Apple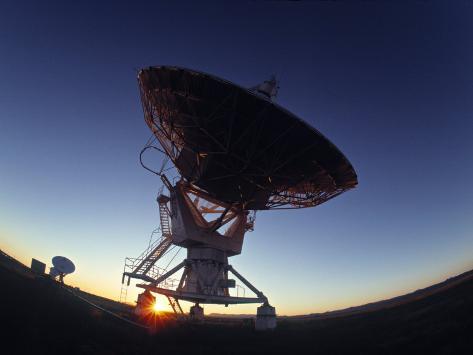 | | | | | | | | | | | | |
| --- | --- | --- | --- | --- | --- | --- | --- | --- | --- | --- | --- |
| milky way in Simple Gematria Equals: 119 | ( | m 13 | i9 | l 12 | k 11 | y 25 | 0 | w 23 | a1 | y 25 | ) |
| | | | | | | | | | | | | |
| --- | --- | --- | --- | --- | --- | --- | --- | --- | --- | --- | --- | --- |
| queen mary in Simple Gematria Equals: 119 | ( | q 17 | u 21 | e5 | e5 | n 14 | 0 | m 13 | a1 | r 18 | y 25 | |
| | | | | | | | | | | | | | | | | |
| --- | --- | --- | --- | --- | --- | --- | --- | --- | --- | --- | --- | --- | --- | --- | --- | --- |
| hebrew calendar in Simple Gematria Equals: 119 | ( | h8 | e5 | b2 | r 18 | e5 | w 23 | 0 | c3 | a1 | l 12 | e5 | n 14 | d4 | a1 | r 18 |
| | | | | | | | | | | | | | | | | |
| --- | --- | --- | --- | --- | --- | --- | --- | --- | --- | --- | --- | --- | --- | --- | --- | --- |
| mary magdalene in Simple Gematria Equals: 119 | ( | m 13 | a1 | r 18 | y 25 | 0 | m 13 | a1 | g7 | d4 | a1 | l 12 | e5 | n 14 | e5 | |
| | |
| --- | --- |
| Reply | Message 30 of 31 on the subject |
| | |
| --- | --- |
| Reply | Message 31 of 31 on the subject |
First
Previous
17 a 31 de 31
Next
Last