| | |
| --- | --- |
| Reply | Message 1 of 34 on the subject |
| | |
| --- | --- |
| Reply | Message 20 of 34 on the subject |
Comment by
Jonathan Gee
on January 27, 2013 at 9:09pm
3. alignments.
The simple and straight-forward fact is that, not only are all the "pyramids" aligned to all the others on the continent around them, but they are also aligned to one another across the vast expanses of oceans as well. Most of the pyramid building cultures we have examined inhabited a thin latitude and established coastal or river-centric cultures in the 6 places civilization independently formed during the Bronze Age: in India, the Near East, Europe, China, Africa and the Americas during the so-called "Old World" or "Axial Age" from 2800 to 2200 years ago. These gave way to the Classical Period of Hellenism in Greece and Rome, the Persian Empire and Second Temple Judaism in the Middle-East, the Empire of India and China, under the Qin and Han Dynasties, in conflict with various tribal nomads such as the Huns, the Xiongnu and the Kok Turk Empire). During the Maudner Minimum of the sunspot cycle, Europe experienced a "mini-Ice Age" and its economic living conditions plummeted to form what has since been called the feudal "Dark Ages," however this was contemporary to the Islamic Golden Age of Caliphates prior to the Ottoman Empire, as well as a time of many new feudal city-state based "empires" across Asia, southeast Asia, MesoAmerica, the Andes Mountains (S. America) and Africa. Now we live in the "modern era" identified by the "western world" of Europe, the Americas, Eastern Orthodox Church countries (Greece, Russia, Southeast Europe, Ukraine, Belarus, etc.), Australia and Israel versus the "Islamic world" of the Arab Middle East, Turkey, South Africa and Somalia, the "Eastern World" or "Far East" comprised of South and East Asia (the "Sinosphere" of Chinese influence) and sub-Saharan Africa / South Africa still populated by indigenous tribes.
During these last 6,000 years or so, we have gone through no fewer than 3 "Solar Aeons" of around 2,000 years apiece. This means the entire sky-line has been changed, and concordantly all the religious iconography of our species associated to it has had to be changed along with it. 100 years ago, the magician and self-proclaimed "Ipsissimus" (head chief) of all then existent "secret societies," Aliester Crowley, working from a deciphering of an ancient Egyptian stele of the demi-deity Hoor-Pah-Kraat, whom he believed cognate to Greek Harpocrates, established the continuity thus far of three aeons: the first of the Mother, the second of God the Father, and the third of the "Crowned and Conquering Child" whom he identified with Isis, Osiris and with Horus-Ra respectively.
Prior to this beginning of our now known civilization, from before 6,000 years ago, to at least around 50,000 years ago, when we originated Africa and reached "behavioral modernity" as a species (having achieved anatomical modernity some 150,000 years prior to even then), there is a blank space in our historical records as a species. Supposedly, our genetic ancestors were the protohominid species "homo ergaster erectus," (from the early Plesistocene, between 1.8 million and 1.3 million years ago) oldest of the African hominid species, and "homo heidelbergensis" (from 600,000 to 400,000 years ago) are considered to be the "Adam" and "Eve" to both our species (Asian homo sapiens) and our European genetic cousin branch from 33,000 years ago, that subsequently went extinct around 24,000 years ago, "homo neanderthalensis." Interbreeding between modern humans and neanderthals took place from 80,000 to 50,000 years ago, and neanderthals contribute as much as 4% of our total DNA genome to the entire population of our species today.
Many ancient scholars postulated on the problem of human civilization seeming to have developed spontaneously (during the Bronze Age), independently (across 6 of the 7 total global continents, all except glaciated, south-polar Antarctica) and yet all had the same basic working knowledge of craft and tools to design and build with. They coined the phrase our modern civilization "arose suddenly, as if fully formed." Why, otherwise, would a species, dormant for 200,000 years, suddenly begin to spontaneously develop similar cultures at various independent geographic locations? And how can we account for the seemingly missing aeons between the date of our species origins, some 200,000 years ago, and when the first civilizations began in Jericho and Gobleki Tepe, some 8,000 - 10,000 years ago at the most? How did the various cultures of the "Axial Age" world know how to build pyramids, and why did they all align them (north-south-east-west) according to this "Giza Equator" of alignments that connected them all along a single line? And what does it mean that they all align, even Angkor Wat built much later, to the last position of the north geographic pole's location (from 80 to 48,000 years ago), and not to its present site?
3A. of the pyramids to constellations
Over the last 200 million years, the axial tilt of earth's geographic poles has travelled some 30°. This means the north pole and the south pole have occupied multiple locations. Between 810 and 790 million years ago, during the epoch of the super-continent called Rodinia, true "polar wander" events might have occurred twice, shifting the earth's magnetic poles by ~55°. The Cyrillic etymology of this super-continent's name means "the Motherland," and it formed from 1.1 billion years ago from the previous super-continent Columbia, formed from global-scale collision events 2.1 to 1.8 billion years ago, to 750 million years ago, when it broke apart during the Neopoterozoic and re-assembled to form Pangea some 300 to 250 million years ago, that once covered the entire land-mass of planet earth. The "true polar wander" the broke up "Rodinia" and formed "Pangea" should not be confused with geomagnetic polarity reversal events, that have happened 5 times over 1 million years, around 72 million years ago, 10 times over 4 million years, some 54 million years ago, 13 times over 3 million years, 24 million years ago, 51 times in a 12 million year period centering on 15 million years ago, and twice over the last 50,000 years. During a "geomagnetic pole reversal" there are multiple locations of various, equally strong "north" and "south" magnetic poles. Unlike solar plasma-magnetic polar reversal events, which occur as sunspot cycle peaks every 9-12 years, the geo-magnetic polar reversals known to have occurred on earth have happened during periods of low intensity for Earth's EM-field strength.
What does all this have to do with pyramid mapping? The ancients reckoned the size of the earth in cubits, a measure devised from measuring the length of an average person's fore-arm from the elbow to the tip of the middle-finger, as such being about 7 "palms" 4 "finger"-widths each and using "cubit rods" of about 52.5 centimeters. However even prior to this there was a method for measuring that was far more exact, called the "megalithic yard," which was given as about 0.83 meters, and a "megalithic rod" of about 2 and 1/2 "megalithic yards." Each "megalithic rod" could be divided by 100 and "megalithic yard" divided by 40, called a "megalithic inch" (of 2.073 centimeters). The Megalithic Yard, once called the "Greek Fathom" (of 2.072 meters) was equal to the diagonal of a rectangle measuring 2 by 1 Egyptian "remens" (of 5 "palms" or 20 "finger"-widths).
The size of the earth, calculated by these measures, will yield various different number sums. But the ratios for angles between these various different number sums will always stay the same, even when translating between the various number-based systems. For example, 1/2 of 180 is 90, of 90 is 45, etc. and 1/2 of 72 is 36, etc. while 3/5ths of 360 is 216,1/3rd of 216 is 72 and 1/3rd of 36 is 12, etc. Although the sums may differ the ratios themselves are the same between them. The mean radius of earth is 6,371 kilometers (it's exactly 6,378.1 km from the core to the current equator and exactly 6,356.8 km from core to pole), it's circumference is 40,075.017 km (equatorial), 40,007.86 km (meidional) with an axial tilt of 23°26'21.4119", orbiting the sun at an average velocity of 29.78 kilometers per second, or about 107,200 km / hour. In cubits, these measures differ, and in the "megalithic yard" or "Greek Fathom," they differ yet a third time. But the ratios remain the same, and therein lies the lesson.
3A1. Giza alignment is "upside down" (N/S) to Orion
It can be found that, along the latitudinal "Giza Equator," a great arc may be drawn from Angkor Wat to Teotihuacan with Giza at its center. The ratio of this great arc's completion around the rest of the globe between Teotihuacan in Mexico and Angkor Wat in Cambodia is this the same distance as between the Teotihuacan and Giza or between Giza and Angkor Wat. Along the "Giza Equator," these three monuments are about equidistant from one another, forming a "triangle" of ruins along a forgotten equator from when earth's geographic polar location was off-set from its present location from 17,000 to some 12,000 years ago or so. However, this is only the figurative "tip of the ice berg" in these matters, as the Temple of Angkor Wat is (alike Incan Machu Pichu in the Andes Mountains of Peru) aligned to the constellation the Pleiades (the 7 sister stars), while Teotihuacan and Giza are both aligned to the constellation of Orion's belt stars (the 3 kings). Their alignment is exact and precise both within their own confines, to their own cultures, as well as in alignment with one another across the aeonic spans of time, however, they are not aligned to the stars exactly as they appear in the heavens.
The "3 kings" of Orion's belt, the stars (from west to east) of Mintaka (Delta Orionis - a double star system), Alnilam (Episilon Orionis) and Alnitak (Zeta Orionis) do align to the Giza Necropolis' 3 Pharoahnic pyramids, however, in Egypt, the smallest of the three pyramids, the pyramid of Menkere, signifying the smallest, double-star system Mintaka, whose alignment is slightly off-set (by around 10°) is in the furthest west-most position, and Khufu's Pyramid (the largest) symbolizing the star Alnkitak, is facing east-most of all three. This makes the arrangement of the Giza pyramids "upside down and backwards" from if their appearance in the sky were to be plotted as descending directly down onto the surface of the earth. Instead, they are symmetrically mirror-reflected.
3A2. Yucatan alignment is north to south along the "avenue of the dead"
The second site of the two primary pyramid complexes known to be aligned to the "3 kings" stars of the constellation of Orion's belt, in Teotihuacan, is also, likewise, not oriented to an exactly accurate reflection nor direct imagining of this constellation's orientation upon the earth. As mentioned, it is inclined at an angle of about 15.5° from modern "true" geographic north-south / east-west orientation, in keeping with the theory it is aligned to a previous position of earth's geo-magnetic polar axis locations, prior to 12,000 years ago. However, the "Avenue of the Dead" itself is aligned along a north-south axis, rather than along an east-west axis, and so this places the alignment of these pyramids geographically perpendicular to the Giza Necropolis, which is oriented along an east-west angle. This fact, that Teotihuacan and Giza form a right-angle with one another's orientations, is often overlooked. Teotihuacan was, most likely, built about the same time that Jesus walked the earth in Galilee and Roman Judea, or about 2,500 years after the Giza pyramids of Egypt, Africa.
| | |
| --- | --- |
| Reply | Message 21 of 34 on the subject |
| | |
| --- | --- |
| Reply | Message 22 of 34 on the subject |
| | |
| --- | --- |
| Reply | Message 23 of 34 on the subject |
| | |
| --- | --- |
| Reply | Message 40 of 40 on the subject |
Figure 7
Constellation Orion with Super Red Giant Betelgeuse
Source of Lighter elements through Copper18
Note the hazy Orion Nebula in the Sword.

| | |
| --- | --- |
| Reply | Message 24 of 34 on the subject |
| | |
| --- | --- |
| Reply | Message 25 of 34 on the subject |
| | |
| --- | --- |
| Reply | Message 134 of 135 on the subject |
The planets inline: Mercury/Venus/Saturn
I wonder if there are any particular events planned for this night/day? Are the Freemasons or any other 'secret society' organization going to make their appearance?
| | |
| --- | --- |
| Reply | Message 135 of 135 on the subject |
| | |
| --- | --- |
| Reply | Message 26 of 34 on the subject |
"Eli, Eli lama sabachthani"
| | |
| --- | --- |
| Reply | Message 27 of 34 on the subject |
| | |
| --- | --- |
| Reply | Message 28 of 34 on the subject |
| | |
| --- | --- |
| Reply | Message 29 of 34 on the subject |
| | |
| --- | --- |
| Reply | Message 30 of 34 on the subject |
| | |
| --- | --- |
| om: Alcoseri (Original message) | Sent: 25/07/2016 14:56 |
Hablemos de las Tres Fuerzas que rigen el Universo. La Masonería enseña que en cada manifestación obran tres fuerzas. Estas tres fuerzas se llaman Activo, Inmóvil y Neutra. En cualquier lugar de la Creación y del Espacio-Tiempo en que estas tres fuerzas se encuentran juntas surge una manifestación o un evento. "Cada manifestación que existe en el Universo es debida al encuentro simultáneo de estas tres fuerzas-Desde luego, esta es una cosa muy difícil de entender. Como dijo Una fuerza no puede crear una manifestación, dos fuerzas no pueden crear una manifestación, pero tres fuerzas que se encuentran juntas crearán una manifestación. Pero¿Cuál es el significado que da usted a una manifestación?" Y es: El de algo que es, que tiene lugar-. Como es sabido, en la ciencia moderna a esto se lo llama un evento en el Espacio-Tiempo —no en el Tiempo ni en el Espacio, sino en el mundo llamado Espacio-Tiempo—. Y , por ejemplo, si nace un niño, es el resultado de la unión de tres fuerzas. Usted desea tener un hijo; esto es sólo una fuerza —es decir, usted desea algo—. Pero este deseo no producirá un niño. Quiero decir, no creará un niño. Ante todo, para la creación de un niño, dos fuerzas llamadas Hombre y Mujer deben unirse, pero falta algo, o, cabe decir, que una fuerza no puede crear, dos fuerzas no pueden crear, pero sólo cuando dos fuerzas, Activa y Pasiva, se unen mediante una Fuerza Neutralizante que pone en relación a las dos, la creación es posible. Es interesante reflexionar sobre este arreglo Hombre-Mujer en la vida y pensar en la Fuerza Neutralizante que interviene entre ellos. En la tríada según la enseñanza esotérica. Habrán oído decir en este Trabajo que Dios es difícil de entender porque primero Él es Uno, luego Él es Tres, y después Él es Siete. Es sabido que en el cristianismo se basa en la Trinidad de Tres Fuerzas y ello no es nada nuevo con respecto a la antigua teología. La mayoría de las personas creen que si hay algo llamado Dios, Él es enteramente creativo, siempre con voluntad de crear, pero en la Trinidad. La fuerza, según la mitología griega , fue una hija del Titán Palas, que cuando los de su raza pretendieron escalar el cielo desertó del partido de su padre y se pasó al de Júpiter, al que prestó eficaz auxilio. Entre otros trabajos que realizó fue la ayuda que prestó a Vulcano a encadenar a Prometeo. La tercera Fuerza es una de los misterios de la Orden Masónica. Se halla simbolizada en los Templos Masónicos por unas estatuas de Hércules, Minerva y Venus y por los tres ángulos del triángulo misterioso o Delta Sagrado. La Fuerza está concentrada en pueblo Masónico, que son los hijos del viuda y de Dios " que se hallan esparcidos por todo el mundo, . Las tres luces del Ara sagrada.Dios es Tres Fuerzas, una creativa, la otra preservativa, y la tercera destructiva. Ustedes deben descubrir por qué estas tres fuerzas llevan nombres de distintos dioses. Supongamos que Dios fuera puramente creativo, todo el mar y la tierra estarían repletos de peces y animales creados por Dios. ¿No ven ustedes —en cuanto nos cabe entenderlo— que debe de haber una parte de Dios que destruye para mantener a raya la obra de Dios creador? La creación de las aves, digamos, de peces, de animales, no tiene tregua. ¿No están de acuerdo? ¿No ven que esto es así? ¿Y no ven también que en el mundo natural muchos deben morir? Un arenque da nacimiento a millones de arenques por el lado creativo, pero a no ser que peces más grandes se los coman, en unos pocos años el océano sería una masa de arenques. Y la guerra, el hambre, la enfermedad y todo el resto, nos ilustran sobre el aspecto de destrucción que pone freno al número de cosas creadas. Luego, nada cuesta ver que si Dios crea, debe de haber algo que preserva su creación. Tomemos como ejemplos los frutos de la tierra —qué hermosas envolturas tienen—. Tomemos las aves que anidan —deben empeñarse mucho para preservar el nido, haciendo así posible que la fuerza creativa sea protegida—. Tomemos un niñito que va a nacer. Observen con qué belleza la naturaleza ha arreglado todo, y la Madre que está pronta para protegerlo. Creo que todos pueden vislumbrar lo que significan los tres aspectos de Dios. Estaba hablando recientemente de esta tríada representada en uno mismo dejando a un lado la creación física, al número de niños que nacen, etc. Ha de haber un opuesto, desde luego. Tomemos a una persona que se cree muy buena. Tarde o temprano se encontrará con la segunda fuerza, tal como lo hizo Job en la Biblia. Ahora bien, en cuanto a Dios, se solía decir antes en los templos masónicos que no se puede comprender las tres fuerzas a menos de estudiarlas esotéricamente . : "La ciencia conoce la creación y la destrucción pero aún no está enterada de la tercera fuerza que hace que los opuestos se interrelacionen". "Es preciso estudiar la primera fuerza, luego la segunda fuerza en uno mismo antes que se pueda ver siquiera lo que significa la tercera fuerza". Es por eso por lo que se hace tanto hincapié en el Trabajo masónico acerca de descubrir en uno mismo la segunda fuerza. Esotéricamente , al considerar esa tríada en uno se establecen diferentes relaciones consigo mismo, porque la mayoría de la gente cree que puede hacer lo que desea o que no puede hacer lo que desea. Ahora bien, cuanto más se desea una cosa, tanto más la segunda fuerza o fuerza opuesta se enfrenta contra uno. Muchas personas creen que su vida han perdido porque lo que deseaban nunca, se cumplió. Ahora bien, si una persona estudia en si misma estas tres fuerzas, creadora, preservadora y destructora, ante todo descubrirá que cada vez que es negativa es también destructiva. Cuando es negativa, no puede ver el bien en ningún ser humano. Supongamos que alguien escribe un poema, esto es ser creativo en nuestro nivel. Instantáneamente una nube de langostas, tías y tíos, dice: "Si este niño se inclina por el trabajo creador, hay que destruirlo. Debemos poner fin a esta insensatez". Si este niño tiene una tía buena que se da cuenta que ha hecho algo más que lo que comúnmente hace su familia, esta tía es preservadora. De todo esto tenemos buenos ejemplos en el mito de Hiram Abiff, en el arquitecto solía hacer un extraño ritual al amanecer en el sanctasanctórum , cosa que ninguno de ellos hacia al amanecer, y desde el momento en que vieron ese extraño ritual desearon destruir a quien lo practicaba. Hablando ahora con más profundidad, la mayoría de ustedes son destructores y todos deben recordar que estando en este Trabajo Masónico tendrán que hacer frente a la gente profana: "¿Qué está usted Haciendo como masón? ¿Por qué no me lo puede decir, es un secreto?", le dirán . El hombre hace excepción de toda persona que difiere de él y así se vuelve destructor para con dicha persona, pero debe darse cuenta que aquel hombre a quien desea destruir por sus criticas es probablemente él mismo. Por lo tanto comienza a ver en sí mismo la misma cosa que critica en la otra persona. Empieza a moverse por el medio o tercera fuerza entre los opuestos y allí encuentra un Camino y ya no es más derrotado por lo que pueda ocurrirle en la vida. Recuerden que se dijo una vez en el Secreto de la Tolerancia Masónica: "Yo soy tú y tú eres yo." Eso es estar consciente de las tres Fuerzas - https://groups.google.com/forum/#!searchin/secreto-masonico/Arquitecto$20%7Csort:date/secreto-masonico/Nsk2r3BLgKs/lWmqkWnHWswJ
First
Previous
2 to 2 of 2
Next
Last
| | |
| --- | --- |
| Reply | Message 2 of 2 on the subject |
| | |
| --- | --- |
| Reply | Message 31 of 34 on the subject |
| | |
| --- | --- |
| Reply | Message 32 of 34 on the subject |
Apollo
Mankind set foot

on the Moon

for the first time on July 20th, 1969 as NASA's Apollo 11 mission successfully landed in the Sea of Tranquility, allowing the first astronaut Neil Armstrong to take his,
"one small step for (a) man, giant leap for mankind".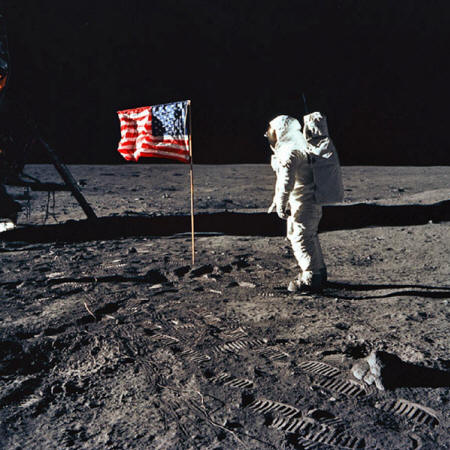 The Moon has been shown to be a major component of the LHC secret design and here it is confirmed further by the fact that the Apollo program also intelligently interacts with the LHC…
The Apollo Earth-Moon connection echoes the LHC-SPS relationship (= Earth-Moon ratio)

CERN/LHC is partially situated in the French town Saint-Genus-Pouilly; the name "Pouilly" apparently comes from the Latin "Appolliacum"; in Roman times there was a temple dedicated to Apollo in the area (link 1, link 2)

"Apollo" is also said to mean "to destroy" or "the destroyer" (= Apollyon) and right at CERN/LHC infamously stands a statue of Shiva, a Hindu deity known as "the Destroyer"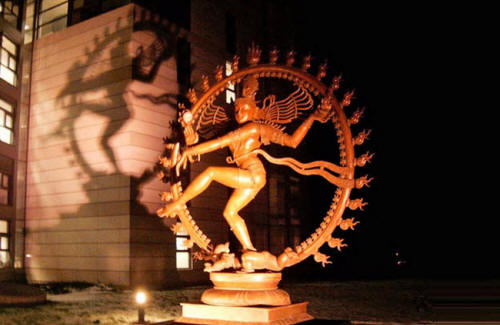 More here...


Now let's take a look at the Apollo program insignia…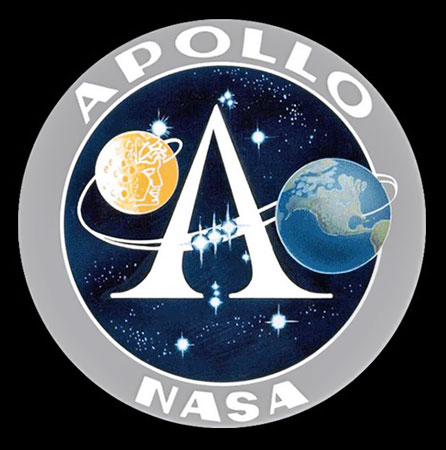 The Orion constellation is centrally depicted in the middle of the insignia, resonating with the LHC "Orion Stargate" code


Orion represents Osiris the god of the underworld; the name "Apollo" is associated with a "bottomless pit" (underworld) via Apollyon/Abaddon in the Book of Revelation 9:11

Revelation 9:11 And they had a king over them, which is the angel of the bottomless pit, whose name in the Hebrew tongue is Abaddon, but in the Greek tongue hath his name Apollyon.
After finding this many correlations, our next logical step is to check for any visual overlay interaction between the Apollo program insignia, which is circular, and the LHC/solar system/Orion Belt Stars diagram we've been working with.

For starters, here is a straightforward overlay arrangement: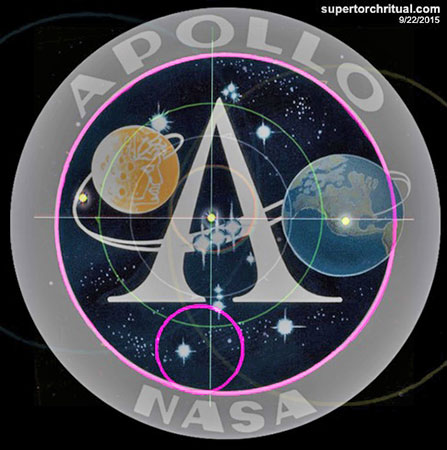 Not much happening… except the Moon and the SPS actually appear identical in size.
We can check this by putting the two together…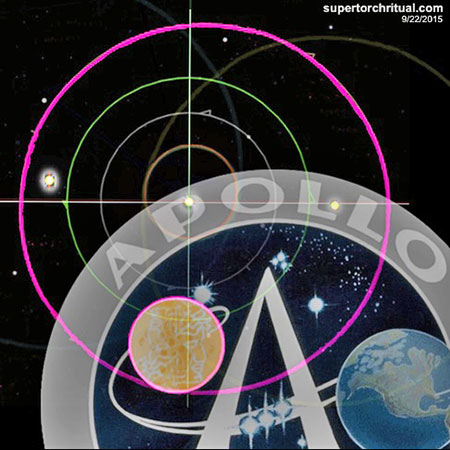 As you can see, they are the exact same size.
The SPS representing the Moon matching the size of the Moon… making perfect sense.

But why did we have to move the Apollo insignia for this? It's curious and seems a bit clumsy because the rearrangement didn't result in any other additional alignments. We need to investigate this a little further…

Keeping the Moon snugly inside the SPS, let us now rotate the insignia 180 degrees, i.e. we turn it upside down, like this: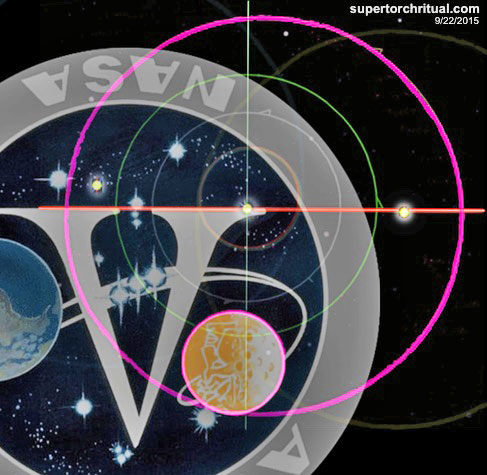 There it is, an unmistakable alignment!
The flat feet of the big letter "A" now rest precisely on the solar system's equinoctial axis (red)!

At this point we have little reason to doubt we are dealing with a real hidden design here and not some happy coincidence. The following further confirms the reality of what we are uncovering…

Apollo 11 had its own insignia…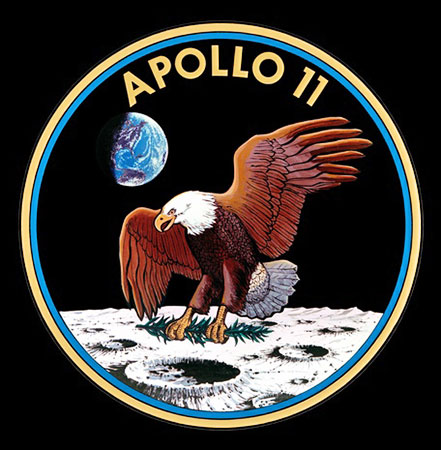 Let's bring together the two insignias (they are sized so that the inner edges of the circles match perfectly):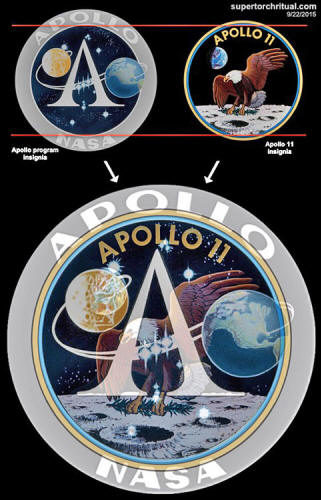 It's unmistakable:
The same letter "A" stands tall like a pyramid right on the surface of the Moon!
The "pyramid" allusion here is no accident either.

There is this…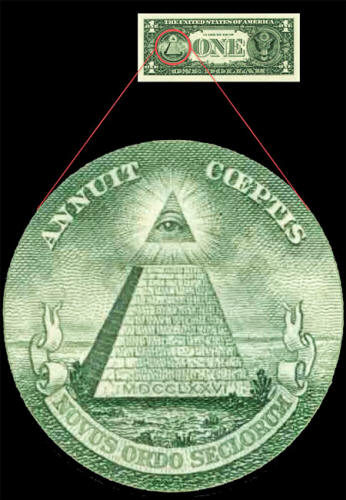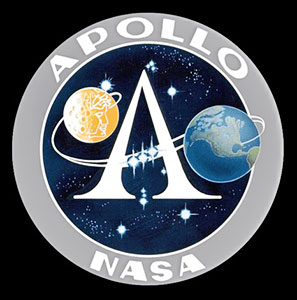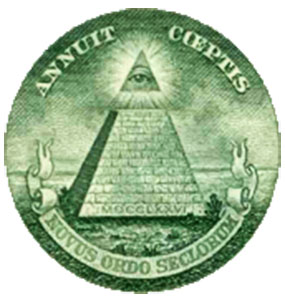 And there is also the Orion Correlation Theory: The Apollo insignia displays Orion, and the Correlation Theory, identifies Orion with the pyramids.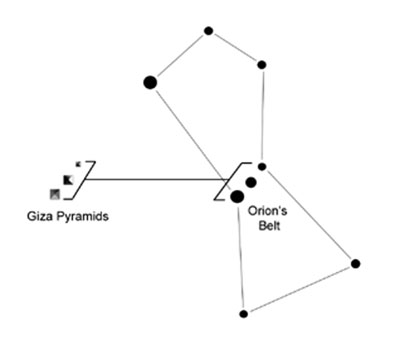 The Orion Correlation Theory emerged in the 1990s. The Apollo program was active back in the 1960s…

Somebody knew back then.

Both the Apollo program and CERN's LHC were enormous undertakings carried out by mankind to boldly go where no man has gone before. And we now see that they mysteriously interact with each other, whispering "Orion Stargate".


In Closing

So there you have it.
I am confident I have provided enough compelling evidence to establish that CERN's Large Hadron Collider has a secret side that appears to be fully celestial in nature, ultimately pointing its ethereal finger to the Moon and Orion, as well as Mars.
Is the LHC a "Gate of the God", a "Tower of Babel", symbolically or literally connecting "heaven and earth"?

Is it an "Orion Stargate" blueprint that can, if sufficiently decode, help us become a more inter-dimensional civilization?

And just who is behind the LHC secret design?
I don't have all the answers. It's all still very mysterious.
The new revelations in this article, however, should serve as a major breakthrough paving the way for further investigation that will leads us to more stunning discoveries and more concrete answers to the big questions.
http://www.bibliotecapleyades.net/ciencia/ciencia_colisionadorhadrones42.htm
| | |
| --- | --- |
| Reply | Message 33 of 34 on the subject |
30. Jueces 16:25: Y aconteció que cuando sintieron alegría en su corazón, dijeron: Llamad a Sansón, para que nos divierta. Y llamaron a Sansón de la cárcel, y sirvió de juguete delante de ellos; y lo pusieron entre las COLUMNAS.
31. Jueces 16:26: Entonces Sansón dijo al joven que le guiaba de la mano: Acércame, y hazme palpar las COLUMNAS sobre las que descansa la casa, para que me apoye sobre ellas.
32. Jueces 16:29: Asió luego Sansón las dos COLUMNAS de en medio, sobre las que descansaba la casa, y echó todo su peso sobre ellas, su mano derecha sobre una y su mano izquierda sobre la otra.
SANSON, ERA DE LA TRIBU DE DAN
DAN/DINERO/DIANA/ DENARIO /JUSTICIA
Jueces 13
1. Los hijos de Israel volvieron a hacer lo malo ante los ojos de Jehová; y Jehová los entregó en mano de los filisteos por cuarenta años.
2. Y había un hombre de Zora,

de la tribu de Dan

, el cual se llamaba Manoa; y su mujer era estéril, y nunca había tenido hijos.
3. A esta mujer apareció el ángel de Jehová, y le dijo: He aquí que tú eres estéril, y nunca has tenido hijos; pero concebirás y darás a luz un hijo.
4. Ahora, pues, no bebas vino ni sidra, ni comas cosa inmunda.
5. Pues he aquí que concebirás y darás a luz un hijo; y navaja no pasará sobre su cabeza, porque el niño será nazareo a Dios desde su nacimiento, y él comenzará a salvar a Israel de mano de los filisteos.
6. Y la mujer vino y se lo contó a su marido, diciendo: Un varón de Dios vino a mí, cuyo aspecto era como el aspecto de un ángel de Dios, temible en gran manera; y no le pregunté de dónde ni quién era, ni tampoco él me dijo su nombre.
7. Y me dijo: He aquí que tú concebirás, y darás a luz un hijo; por tanto, ahora no bebas vino, ni sidra, ni comas cosa inmunda, porque este niño será nazareo a Dios desde su nacimiento hasta el día de su muerte.
8. Entonces oró Manoa a Jehová, y dijo: Ah, Señor mío, yo te ruego que aquel varón de Dios que enviaste, vuelva ahora a venir a nosotros, y nos enseñe lo que hayamos de hacer con el niño que ha de nacer.
GIZE / ORION / FATIMA / 3 PASTORCITOS
LA POSICION DE LA VIRGEN ESTA JUSTO EN EL CENTRO ENTRE LAS DOS COLUMNAS, OSEA ENTRE LOS DOS TROPICOS, CONCRETAMENTE EN EL ECUADOR. EL NEXO DE LA VIRGEN, EN CONTEXTO A LAS FESTIVIDADES HEBREAS, ES CON REFERENCIA AL 21 DE MARZO Y 21 DE SEPTIEMBRE, OSEA CUANDO EL SOL ESTA EN FRENTE DEL ECUADOR. LA

PI

RAMIDE ENTRE LAS DOS COLUMNAS ES UNA REFENCIA IMPLICITA Y EXPLICITA A LA ESFINGE DE GIZE EN EL CONTEXTO A ORION/OSIRIS. JUSTAMENTE ORION ES UNA CONSTELACION ECUATORIAL
NUMERO 19/DAN /OPHIUCO/ JUSTICIA/ $$$ / SCORPION / SOPHIA/ SABIDURIA / NUMERO DE ORO PHI/ PUERTA DE ORO
MERCURIO / MIERCOLES / CUARTO DIA DE LA

SEM

ANA/ SEMILLA / SEMEN / LINAJE
| | |
| --- | --- |
| Reply | Message 34 of 34 on the subject |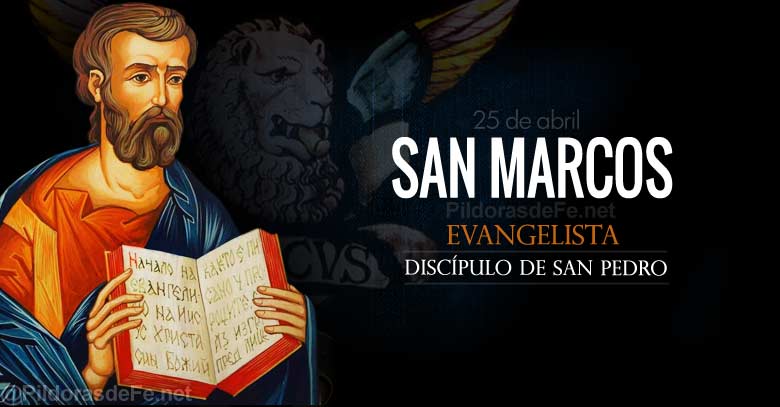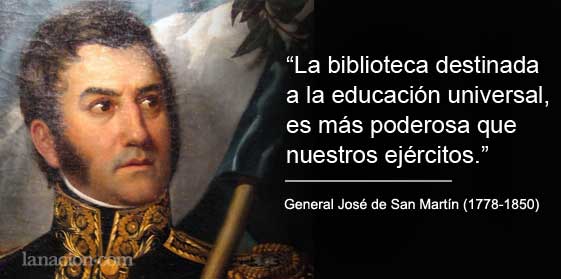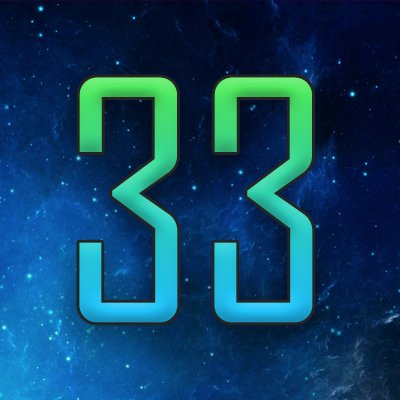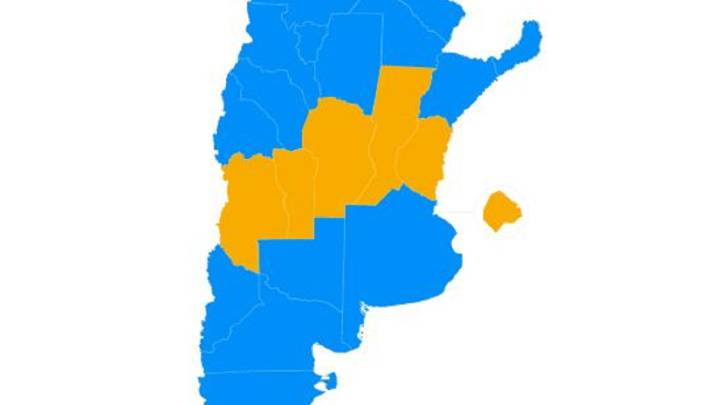 | | | | | |
| --- | --- | --- | --- | --- |
| | ¿SANTA CENA FUE EN LA CASA DE MARIA (JUAN MARCOS)? | 184 | BARILOCHENSE6999 | 06/11/2019 17:01 |
| | ¿MARCOS 13:32 ES EL VERSICULO MAS MASONICO Y ESOTERICO DE TODA LA BIBLIA? | 14 | BARILOCHENSE6999 | 06/11/2019 17:00 |
| | ¿EL MATEMATICO MARK WOLLUM (NEXO JUAN MARCOS=JOHN MARK) DA EL VERDADERO PI? | 14 | BARILOCHENSE6999 | 06/11/2019 17:00 |
| | LA "MAQUINA DEL TIEMPO" DEL VATICANO ESTA CONECTADA CON VENECIA / JUAN MARCOS | 190 | BARILOCHENSE6999 | 06/11/2019 17:00 |
| | SAN MARCOS (GUERRERO/MEXICO)=MARTE/GUERRA/MARTILLO/GRIAL | 82 | BARILOCHENSE6999 | 06/11/2019 16:59 |
| | PHOBOS/DEIMOS=AFRODITA (ABRIL)=CUERNOS DEL TORO=911=MARTE (MARCOS) | 23 | BARILOCHENSE6999 | 06/11/2019 16:59 |
| | ISIS-HORUS-SET=APOCALIPSIS 12=SAN MIGUEL ARCANGEL=MARTE/APOLO/HORUS/MARCOS | 53 | BARILOCHENSE6999 | 06/11/2019 16:59 |
| | SAN MARCOS SUD, EN LA ARGENTINA, CASI EN EL PARALELO 33 | 17 | BARILOCHENSE6999 | 06/11/2019 16:58 |
| | METRO GOLDWYN MAYER-SAN MARCOS-BEVERLY HILLS-PARALELO 33 | 159 | BARILOCHENSE6999 | 06/11/2019 16:58 |
| | SAULO DE TARSO=PABLO=PEQUEÑO=LOBO=PERRO=SIRIO=BENJAMIN=MARTE=GUERRA=MARCOS | 74 | BARILOCHENSE6999 | 06/11/2019 16:58 |
| | CONEXION 33, SERPIENTE, $,NUMERO 19, CESAR, SANTO GRIAL,SALOMON, EEUU,ROMA,ETC | 159 | BARILOCHENSE6999 | 06/11/2019 16:51 |
| | GLORIA A DIOS, SAULO DE TARSO ERA CIUDADANO ROMANO-HECHOS 22:25 | 5 | BARILOCHENSE6999 | 06/11/2019 16:50 |
| | JUAN MARCOS, APOSTOL DE LOS GENTILES (JUAN/HEBREO MARCOS/ROMANO) | 30 | BARILOCHENSE6999 | 06/11/2019 16:50 |
| | ¿ALBERT EINSTEIN ERA CATOLICO APOSTOLICO ROMANO? | 113 | BARILOCHENSE6999 | 06/11/2019 16:50 |
| | LA TEORIA DEL TODO (TODOS LOS CAMINOS CONDUCEN A ROMA) | 26 | BARILOCHENSE6999 | 06/11/2019 16:49 |
| | TODOS LOS CAMINOS CONDUCEN A ROMA Y TODOS LOS CAMINOS CONDUCEN AL GRIAL | 282 | BARILOCHENSE6999 | 06/11/2019 16:49 |
| | GLORIA A DIOS EL PADRE TODOPODEROSO QUE TODOS LOS CAMINOS CONDUCEN A ROMA | 67 | BARILOCHENSE6999 | 06/11/2019 16:49 |
| | DIA DE MARIA MAGDALENA Y SU RELACION CON MARTE Y EL METRO | 29 | BARILOCHENSE6999 | 06/11/2019 16:48 |
| | ESCALERA DE JACOB=SANTIAGO (JACOBO)="AGUJERO DE GUSANO"=CASA Y PUERTA DE DIOS | 63 | BARILOCHENSE6999 | 06/11/2019 16:46 |
| | IGLESIA SAN MARCOS/CAMINO DE SANTIAGO/CONSTELACION DEL CISNE/CYGNUS/GEMINIS | 136 | BARILOCHENSE6999 | 06/11/2019 16:45 |
| | MARIA DE SALOME, MADRE DE JUAN Y SANTIAGO, SU DIA ES EL 22 DE OCTUBRE | 7 | BARILOCHENSE6999 | 06/11/2019 16:45 |
| | MARIA DE SALOME, MADRE DE SANTIAGO Y JUAN=22 DE OCTUBRE=SAN JUAN PABLO II | 6 | BARILOCHENSE6999 | 06/11/2019 16:44 |
| | TRANSFIGURACION=33=PARALELO 33=CRISTO, ELIAS Y MOISES; JUAN, PEDRO Y SANTIAGO | 598 | BARILOCHENSE6999 | 06/11/2019 16:44 |
| | NEBULOSA CABEZA DE CABALLO O BARNARD 33 (B33)-CONTELACION DE ORION | 27 | BARILOCHENSE6999 | 06/11/2019 16:37 |
| | PROVERBIOS 21:31="CABALLO DE TROYA"=VENUS=VICTORIA=GRIAL | 40 | BARILOCHENSE6999 | 06/11/2019 16:37 |
| | CABALLO DE TROYA (MARCO ASTRONOMICO)=CYGNUS="VIAJES EN EL TIEMPO"=SANTIAGO | 79 | BARILOCHENSE6999 | 06/11/2019 16:37 |
| | ¿PORQUE LA RELACION DEL VATICANO CON LOS "VIAJES EN EL TIEMPO"? | 34 | BARILOCHENSE6999 | 06/11/2019 16:34 |
| | MATEO 16:18=VATICANO="AGUJERO DE GUSANO"="TRASLACION EN EL TIEMPO"=MANZANA | 135 | BARILOCHENSE6999 | 06/11/2019 16:34 |
| | ¿PORQUE 2*SEN 666=1.618033? -OBVIO NEXO VATICANO CON ONDA SINUSOIDAL/SAN ANGELO | 98 | BARILOCHENSE6999 | 06/11/2019 16:33 |
| | MATEO 16:18-VATICANO=WASHINGTON D.C=MASONERIA=SAN MARCOS=LIBERTAD | 232 | BARILOCHENSE6999 | 06/11/2019 16:33 |
| | VATICANO-CASTILLO SAN ANGELO (VENUS=VENECIA=MANZANA DE ORO)-NUMERO PHI=1.618 | 88 | BARILOCHENSE6999 | 06/11/2019 16:33 |
| | TRANSFIGURACION=TRASLACION EN EL TIEMPO=PEDRO=PIEDRA=VATICANO=EINSTEIN | 77 | BARILOCHENSE6999 | 06/11/2019 16:32 |
| | PIRAMIDE DEL VATICANO="EXPERIMENTO FILADELFIA"="MAQUINA DEL TIEMPO"=SANTA CENA | 1043 | BARILOCHENSE6999 | 06/11/2019 16:32 |
| | MARIA DE LA VICTORIA=MAGDALENA=ISHTAR GATE=EAST GATE=SILVER GATE=VATICANO | 119 | BARILOCHENSE6999 | 06/11/2019 16:32 |
| | MISTERIO DE NUESTRA FE=MISA CATOLICA=ROSWELL=PARALELO 33=PASO/PESAJ/PASCUA=GRIAL | 106 | BARILOCHENSE6999 | 06/11/2019 16:31 |
| | JOSE DE SAN MARTIN, FRANC MASON, PARALELO 33 Y LOS VIAJES EN EL TIEMPO | 12 | BARILOCHENSE6999 | 06/11/2019 16:31 |
| | VICTORIA (MESOPOTAMIA ARGENTINA)=PARALELO 33=CIUDAD DE 7 COLINAS=FILADELFIA | 89 | BARILOCHENSE6999 | 06/11/2019 16:22 |
| | PIRAMIDE EN MARTE-RELACION CON EL SANTO GRIAL-SECRETO MASONICO | 169 | BARILOCHENSE6999 | 06/11/2019 16:20 |
| | EXPERIMENTO FILADELFIA=22 DE JULIO=DIA DE MARIA LA MAGDALENA | 1093 | BARILOCHENSE6999 | 06/11/2019 16:17 |
| | 25 DE JULIO (DIA DE SANTIAGO)-NEXO TRANSFIGURACION-CARA OCULTA EN MARTE | 51 | BARILOCHENSE6999 | 06/11/2019 16:12 |
| | ESPOSA DE PIÑERA, SANTIAGO DE CHILE, PARALELO 33, "INVASION ALIENIGENA" | 33 | BARILOCHENSE6999 | 06/11/2019 16:08 |
| | ¿CUAL ES EL SECRETO DEL ROSWELL, PARALELO 33, CON EL CODIGO DA VINCI? | 60 | BARILOCHENSE6999 | 06/11/2019 16:07 |
| | YHWH TAMBIEN ES DIOS DE LOS EXTRATERRESTRES-CONEXION ROSWELL-MONTE HERMON | 452 | BARILOCHENSE6999 | 06/11/2019 16:07 |
| | CARLOS GARDEL, MURIO, EL 24 DE JUNIO, EN COLOMBIA (DIA DE JUAN EL BAUTISTA) | 35 | BARILOCHENSE6999 | 06/11/2019 15:57 |
| | FUNDACION DE LA MASONERIA EL 24 DE JUNIO, DIA DE JUAN EL BAUTISTA | 22 | BARILOCHENSE6999 | 06/11/2019 15:57 |
| | ERA O NO ERA JUAN EL BAUTISTA EL PROFETA ELÍAS | 7 | BARILOCHENSE6999 | 06/11/2019 15:56 |
| | OANNES SUMERIO=SEÑAL DE JONAS=JUAN EL BAUTISTA=VESICA PISCIS=JUAN MARCOS=PUERTA | 32 | BARILOCHENSE6999 | 06/11/2019 15:56 |
| | JUAN XXIII (PAPA DE VENECIA=JUAN MARCOS) TUVO CONTACTO CON EXTRATERRESTRES | 14 | BARILOCHENSE6999 | 06/11/2019 15:52 |
| | BENEDICTO XVI, RELACIONA EL GRIAL CON EL PARALELO 33 (TRANSFIGURACION) | 40 | BARILOCHENSE6999 | 06/11/2019 15:50 |
| | ¿EL TIEMPO ES ALGO VIRTUAL O UNA ILUSION? (PREGUNTA PARA ROMPERSE LA CABEZA) | 13 | BARILOCHENSE6999 | 06/11/2019 15:48 |
First
Previous
20 a 34 de 34
Next
Last