GIZE, STONEHENGE, CHICHEN ITZA, ETC,ETC: PUERTA DE HAYU MARCA- MARCAHUASI - PERU (PORTAL CON REFERENCIA A JUAN MARCOS)
Choose another message board
| | |
| --- | --- |
| Reply | Message 1 of 38 on the subject |
1 Pedro 5:13: La iglesia que está en

Babilonia

, elegida juntamente con vosotros, y

Marcos

mi HIJO, os saludan.
| | |
| --- | --- |
| Reply | Message 17 of 21 on the subject |
| | |
| --- | --- |
| Reply | Message 18 of 21 on the subject |
| | |
| --- | --- |
| Reply | Message 19 of 21 on the subject |
| | |
| --- | --- |
| Reply | Message 20 of 21 on the subject |
| | |
| --- | --- |
| Reply | Message 21 of 21 on the subject |
| | |
| --- | --- |
| Reply | Message 24 of 38 on the subject |
| | |
| --- | --- |
| Reply | Message 25 of 38 on the subject |
| | |
| --- | --- |
| Reply | Message 35 of 35 on the subject |
Juan 10
Nueva Versión Internacional (NVI)
Jesús, el buen pastor
10 »Ciertamente les aseguro que el que no entra por la puerta al redil de las ovejas, sino que trepa y se mete por otro lado, es un ladrón y un bandido. 2 El que entra por la puerta es el pastor de las ovejas. 3 El portero le abre la puerta, y las ovejas oyen su voz. Llama por nombre a las ovejas y las saca del redil. 4 Cuando ya ha sacado a todas las que son suyas, va delante de ellas, y las ovejas lo siguen porque reconocen su voz. 5 Pero a un desconocido jamás lo siguen; más bien, huyen de él porque no reconocen voces extrañas».
6 Jesús les puso este ejemplo, pero ellos no captaron el sentido de sus palabras. 7 Por eso volvió a decirles: «Ciertamente les aseguro que yo soy la puerta de las ovejas. 8 Todos los que vinieron antes de mí eran unos ladrones y unos bandidos, pero las ovejas no les hicieron caso. 9 Yo soy la puerta; el que entre por esta puerta, que soy yo, será salvo. Se moverá con entera libertad, y hallará pastos. 10 El ladrón no viene más que a robar, matar y destruir; yo he venido para que tengan vida, y la tengan en abundancia.
11 »Yo soy el buen pastor. El buen pastor da su vida por las ovejas. 12 El asalariado no es el pastor, y a él no le pertenecen las ovejas. Cuando ve que el lobo se acerca, abandona las ovejas y huye; entonces el lobo ataca al rebaño y lo dispersa. 13 Y ese hombre huye porque, siendo asalariado, no le importan las ovejas.
14 »Yo soy el buen pastor; conozco a mis ovejas, y ellas me conocen a mí, 15 así como el Padre me conoce a mí y yo lo conozco a él, y doy mi vida por las ovejas. 16 Tengo otras ovejas que no son de este redil, y también a ellas debo traerlas. Así ellas escucharán mi voz, y habrá un solo rebaño y un solo pastor. 17 Por eso me ama el Padre: porque entrego mi vida para volver a recibirla. 18 Nadie me la arrebata, sino que yo la entrego por mi propia voluntad. Tengo autoridad para entregarla, y tengo también autoridad para volver a recibirla. Este es el mandamiento que recibí de mi Padre».
19 De nuevo las palabras de Jesús fueron motivo de disensión entre los judíos. 20 Muchos de ellos decían: «Está endemoniado y loco de remate. ¿Para qué hacerle caso?» 21 Pero otros opinaban: «Estas palabras no son de un endemoniado. ¿Puede acaso un demonio abrirles los ojos a los ciegos?»
Génesis
35:1 Dijo Dios a Jacob: Levántate y sube a Bet-el, y quédate allí; y haz allí un altar al Dios que te apareció cuando huías de tu hermano Esaú.
35:2 Entonces Jacob dijo a su familia y a todos los que con él estaban: Quitad los dioses ajenos que hay entre vosotros, y limpiaos, y mudad vuestros vestidos.
35:3 Y levantémonos, y subamos a Bet-el; y haré allí altar al Dios que me respondió en el día de mi angustia, y ha estado conmigo en el camino que he andado.
35:4 Así dieron a Jacob todos los dioses ajenos que había en poder de ellos, y los zarcillos que estaban en sus orejas; y Jacob los escondió debajo de una encina que estaba junto a Siquem.
35:5 Y salieron, y el terror de Dios estuvo sobre las ciudades que había en sus alrededores, y no persiguieron a los hijos de Jacob.
35:6 Y llegó Jacob

a Luz, que está en tierra de Canaán (esta es Bet-el)

, él y todo el pueblo que con él estaba.
35:7 Y edificó allí un altar, y llamó al lugar El-bet-el, porque allí le había aparecido Dios, cuando huía de su hermano.
35:8 Entonces murió Débora, ama de Rebeca, y fue sepultada al pie de Bet-el, debajo de una encina, la cual fue llamada Alón-bacut.
35:9 Apareció otra vez Dios a Jacob, cuando había vuelto de Padan-aram, y le bendijo.
35:10 Y le dijo Dios: Tu nombre es Jacob; no se llamará más tu nombre Jacob,

sino Israel será tu nombre; y llamó su nombre Israel.
35:11 También le dijo Dios: Yo soy el Dios omnipotente:

crece y multiplícate

; una nación y conjunto de naciones procederán de ti, y reyes saldrán de tus lomos.
35:12 La tierra que he dado a Abraham y a Isaac, la daré a ti, y a tu descendencia después de ti daré la tierra.
35:13 Y se fue de él Dios, del lugar en donde había hablado con él.
35:14 Y Jacob erigió una señal en el lugar donde había hablado con él, una señal de piedra, y derramó sobre ella libación, y echó sobre ella aceite.
35:15 Y llamó Jacob el nombre de aquel lugar donde Dios había hablado con él, Bet-el.
35:16 Después partieron de Bet-el; y había aún como media legua de tierra para llegar a Efrata,

cuando dio a luz Raquel, y hubo trabajo en su parto

.

(RAQUEL SIGNIFICA OVEJA. "EL PASTOR", TIENE OBVIAMENTE UN MARCO SEXUAL)
35:17 Y aconteció, como había trabajo en su parto, que le dijo la partera: No temas, que también tendrás este hijo.
35:18 Y aconteció que al salírsele el alma (pues murió), llamó su nombre Benoni; mas su padre lo llamó Benjamín.
35:19 Así murió Raquel, y fue sepultada en el camino de Efrata, la cual es Belén.

(EL PATRON SIRIO, TIENE ESTA CONNOTACION, OSEA LA ESTRELLA DE BETHLEHEN, OSEA UNA REFERENCIA A RAQUEL, LA ESPOSA AMADA DE JACOB, MADRE DE BENJAMIN. AQUI TIENE ORIGEN EL MITO DE LA LUNA LLENA Y EL LOBO)
Génesis 49:27: Benjamín es LOBO arrebatador; A la mañana comerá la presa, Y a la tarde repartirá los despojos.
35:20 Y levantó Jacob un pilar sobre su sepultura; esta es la señal de la sepultura de Raquel hasta hoy.
35:20 Y levantó Jacob un pilar sobre su sepultura; esta es la señal de la sepultura de Raquel hasta hoy.
35:21 Y salió Israel, y plantó su tienda más allá de

Migdal-edar

.

(ALLI CLARAMENTE ESTA EL NEXO CON LA TORRE. INCLUSO EN EL MARCO A GENESIS 37, AL SUEÑO DE JOSE ESPECIFICAMENTE, JACOB ES EL SOL Y RAQUEL, LA LUNA, DANDOLE AL ESPACIO/TIEMPO CLARAMENTE UN MARCO SEXUAL. TORRE/MIGDAL/MAGDALA/BABILONIA/ PUERTA DE DIOS/ PORTAL ESPACIO/TIEMPO)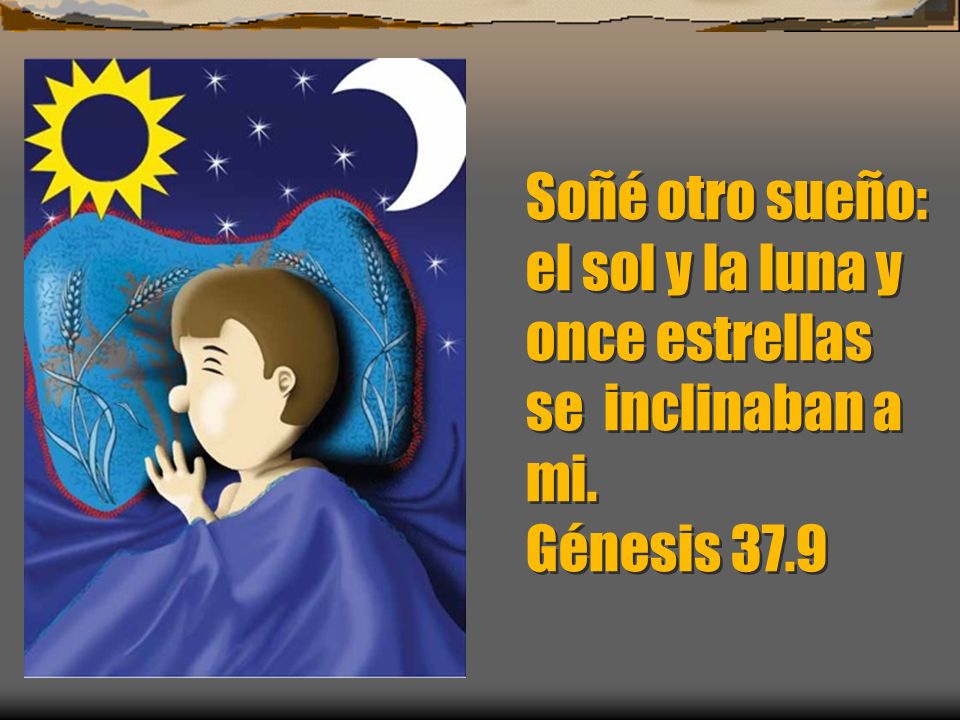 | | |
| --- | --- |
| Reply | Message 26 of 38 on the subject |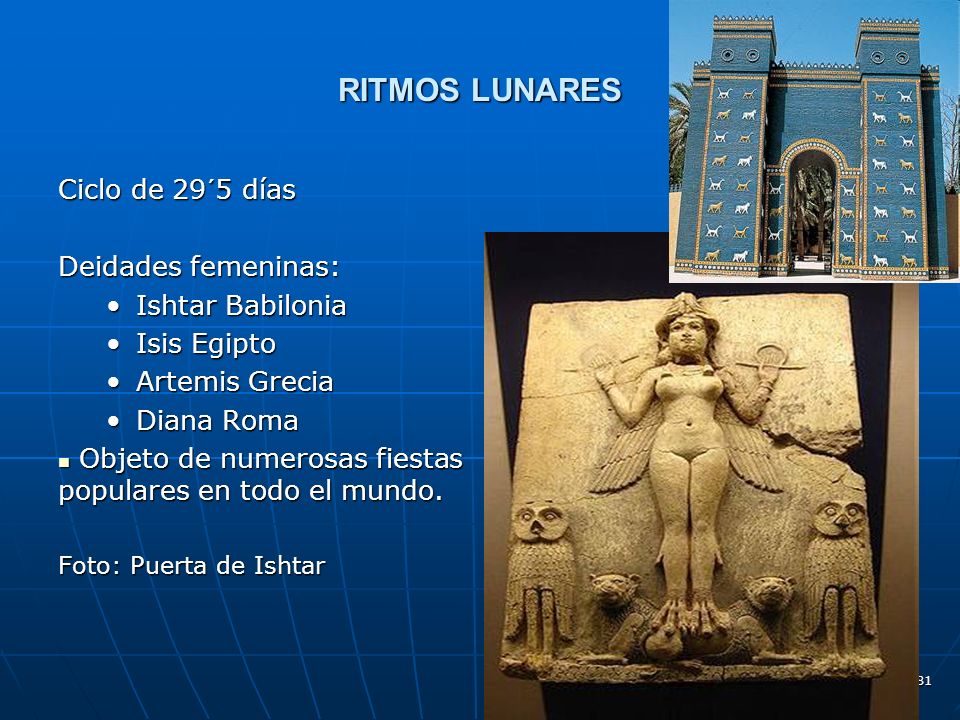 DIANA / DENARIO / DINERO / DAN / TRANSFIGURACION / $$$$$$$$$$$
MONEY / MONEDA / MOON / LUNA
| | |
| --- | --- |
| Reply | Message 27 of 38 on the subject |
INCAN SNAKE GOD OF THE CROSS
CUSCO MARTIAN STAR MAP
Ancient Pleiadian & Menorah Astronomical Patterns
by Luis B. Vega
www.PostScripts.org for online PDF illustration in Chart section
'No one has ascended into Heaven except the One who descended from Heaven—the Son of Man. Just as Moses lifted up the Snake (on a cross) in the wilderness, so the Son of Man must be lifted up (on a cross), that everyone who believes in Him may have Eternal Life…'
–John 3:13-15
The purpose of this study is to suggest some possible amazing correlations that associate the ancient Sacsayhuaman fortress overlooking Cusco in Peru to some other very ancient motifs in the Bible and Mars. This study seeks to add some additional astro-archeological aspects to this amazing site. The Martian motif has already been applied and configured around the world to other ancient pyramid sites. Other researchers have also discovered the correlation and pattern of the famous Cusco citadel of Sacsayhuaman that corresponds to the head of a Jaguar or Puma street layout of Cusco. Cusco is probably one of the most studied regions in the Americas especially concerning Machu Picchu and Sacsayhuaman, which by the way is attributed by some of being a pre-Noah Flood construction; they do suggest such a legacy.
It is rather amazing also that the pre-Columbian civilizations of the Incas, the Maya, Aztecs, etc., all had a similar creation storyline. It includes a world-wide flood account with the destruction of the then known world of the 'Golden Age' of the gods. These were the beings perhaps before Adam and Eve if one subscribes to the Genesis Gap Theory. Then there were the Giants as a result of the 'Star-People' mixing with human women. The Giants as a result of such forbidden unions were said to be red-headed, blue-eyed, white and came from the area of the East near Lake Titicaca. This supposed Atlantean civilization had amazing advanced technology. There are stories of ancient Indian flying Vimanas and incredible masonry of how to mold monolithic stones together using resonance or vibration and levitation. Then there are the now famous Inca 'bird planes' that flew when replicated by German engineers in keeping with the exact scale.
Perhaps space travel by such civilizations could explain the notion of Stargates like that of Amaru Muru, the pyramids and anomalies on Mars, the Moon and other planets. There are satellites like Phobos where monoliths and light sources have been also discovered. All these remnants of the pre-Flood suggest the pre-Adamic 'Golden Age' of Lucifer that appears to validate the Genesis 6 Prime Directive that was violated against Humanity by Lucifer and his fellow Fallen Angels. This supposition is substantiated by the books of Enoch and the Giants. It is for such suppositions and evidences that such information and relics are intentionally suppressed because the timelines extend thousands of years. Such notions collaborate and validate the Biblical narrative of a 're-creation' and negate the current politically correct Darwinian world view.

The Incan Theology
Such a civilization as the Incas also had a religious cosmology similar to that of the Bible. As in many other ancient cultures, the Incas had/have a Creator God that had/has a 'Son' that came and will come again from the region of Orion in the heavens and that would die like a snake on a pole or cross. As it relates to the Inca sacred religious precepts, they also have a similar conceptualization of a Trinity like the Christians. This Trinity is consisting 1st of the Puma for which the Inca attributes it to the Father Spirit. The 2nd person of their Trinity was/is the God Snake on a Cross. This motif is found all over the Americas and for example, the Aztecs specifically ascribed this personage to a 'flying shining serpent'. This was Quetzalcoatl or Viracocha, as he is known in South America and was crucified on a cross. This is reminiscent of the Bronze Snake YHVH commanded Moses to uplift for the nation of Israel to see and be healed in faith.

Thus to the ancient Americans, the concept of a Christ redeemer having to die to atone for Humanity was well established and understood before Columbus and the Christian Missionaries arrived. The Gospel came to synchronize with such a legend of a cosmic redeemer figure associated with a snake on a cross. It is Jesus Christ that is the ultimate fulfillment of the God on the Cross that like a snake was cursed due to sin but provided the remedy to the fall of Humanity due to his death and resurrection. Perhaps part of the cosmic contention is that Humanity, starting with Adam and Eve are the only ones to be chosen to be redeemed and created in the likeness and image of YHVH. The 3rd personage of the Inca Trinity is the sacred Condor. This is the national emblem and symbol of the Andean republics. This flying creature has the connotation of the majestic dove representing the Holy Spirit.

The next supposition is that the entire Cusco city core is laid out to mirror the Cydonia, Mars pyramid complex. The Martian motif of Cydonia pyramid complex on Mars has 3 main components. The 1st motif comprises the Face of Mars. The 2nd Martian motif is that of the 7-star cluster Pyramid City complex or fortress. The pyramid-like structures configure the Pleiades alignment with a hexagram core. The 3rd structure of the Cydonia, Mars pyramid complex is that of the D&M Pyramid. The D&M Pyramid is a massive 5 sided structure that configures a pentagon. These 3 main structures produce a hexagram with amazing symmetry and mathematical precision. The Martian pyramid pattern is found in ancient pyramid complexes around Earth. This pattern was apparently extremely important and thus replicated throughout the globe.
Perhaps this was as a direct result of Earth's Golden Age that had possible direct connection and transits to such places as Cydonia on Mars and other planets before Atlantis fell or the Flood of Noah destroyed the world from Adam's creation. To scientists it is evident that Mars lost its atmosphere and experienced a traumatic cosmic cataclysm that ravaged its surface and civilization. Perhaps this cataclysm was caused by a cosmic war of the Angelic kind or the flyby of Nibiru with its mini solar system. This Martian motif is also incorporated into modern city layouts of the major world capitals of which the Luciferians control. They usually involve a fortress type structure, a financial banking center and a mausoleum or monument of some sort. These 3 aspects of the Martian motif pattern found in Cusco are a clue as to who has ruled planet Earth.

SOME DISTANCES
From, Sacsayhuaman to Statue of Liberty = 6000 km
From, Sacsayhuaman to Teotihuacan = ~2520 nautical miles
From, Sacsayhuaman to Chichen Itza = ~333⁰ heading
From, Sacsayhuaman to Temple Mount = 111⁰ (7711 miles)
From, Sacsayhuaman to Giza Pyramids = 12000 km

Such minions behind such advanced knowledge are the Luciferians. They control the military, financial and social aspects of the world that seek only to enslave the masses now. These same ancient and modern Luciferians seek to keep the masses of Adam's descendants dumped-down and discredit the Biblical narrative with an alternative false Christ and Gospel of salvation. Since the destruction of their Golden Age and expulsion of their Lucifer, their various minions and now with the collaboration of deceived and sinful human help, seek to re-establish their Golden Age on Earth once again. This will be their last New World Order under the leadership of their chief Cherub, Lucifer and with the help of his False Prophet and AntiChrist charismatic world leader.

This is in part the Lie that will be believed in that such beings negate the validity and singularity of Jesus Christ work on the cross and mission to save Humanity from their sins. As it is, most alien abductions and so called channeled 'ascended masters' refute the Gospel intentionally. Such emphatically state that Jesus Christ was just 'one of them' and for 'His time' only and that others take up the 'mantle' of the 'Cosmic Christ' to save Humanity. Such an 'Apostasy' or falling away will coincide when the love of most Christians will be growing cold as the moral issue of the day is sexuality, transgenderism, transhumanism, abortion, rise in witchcraft and sorcery and genetic engineering.
This coming Luciferian plan of deception will be initiated in part by the alien disclosure and deception is to discredit Jesus Christ and Christianity. The 'Lie' in part is that it was such 'enlightened beings' that seeded Humanity and they have come back as promised to help Humanity evolve into the next stage of illumination towards godhood. This cosmic contention will culminate in cosmic battle of the Christs, Jesus and Lucifer. It is Lucifer that is doing and will do all he still can to prevent Heaven from being established on Earth, as the LORD's Prayer foretells will happen. The Luciferian directive End of Days alien disclosure is now coming to fruition with their coming Masonic and Synagogue of Satan New World Order that negations of the Gospel of Jesus Christ.
It is by their secret knowledge handed down by the Fallen Angels of Lucifer that continually conspire against YHVH and His People for cosmic domination and worship. The book of Revelation already declares the outcome that Jesus' Kingdom will be establish one Earth, as it is in Heaven. This is one of the primary reasons for Jesus' second coming. The Luciferians however have been actively seeking to silence, purge and criminalize the witness to Jesus Christ as the last Church Age, that of Laodicea sadly closes out the last light of the Menorah testimony to Jesus Christ. That being said, this study not only suggests that the Martian pyramid complex pattern can be seen in Cusco but that there is a direct correlation to the core of the Cusco city street layout.
The Biblical Typologies
This study also suggests a possible Biblical correlation to not only the motif of the Snake God on a Cross but a Menorah due to the street layout of Cusco that encompasses the street layout Puma motif. The street layout of Cusco with a star map constellation has an astro-archeological association that this study suggests has to do with the Pleaides and the Menorah pattern of the Bible. The subsequent supposition is that the core of the Cusco city street layout configures a Menorah pattern when seen from a west to east vertical alignment and when the respective street ley-lines are compressed. This possible Menorah motif has the Pleiades crowned at the top like 'lights' that are within the Sacsayhuaman fortress 'head' of the Puma. Mainly the theory is that within the 'head' of the Puma pattern of the Sacsayhuaman 'Fortress of the Giants' is the Pleiades pattern.
This Biblical motif is reminiscent of the Golden Candlestick of the House of YHVH the Creator in which the 7 Spirits are before the Throne in Glory. This Menorah motif is also representative the risen Christ, Jesus of the book of Revelation in which He is personified as the Menorah. This typology of Christ is as a 'tree' or 'vine' that sustains, is nourishing and tending to the care and evaluation of the 'light' given off from the 7 Churches of Asia. The street ley-lines of the Puma motif leads to the 7 hills at a distance that represent the 7 Pleiades. This Menorah pattern of Cusco leads to the 'Pleiades' star complex that corresponds to a Sacsayhuaman Puma head. The presumption is that the Puma motif can also be contrived as an astronomical mirror of the constellation Taurus. The street layout aspect has a connection with the angles of the constellation of Taurus.

From an aerial view using GoogleEarth, Cusco is laid out in such a celestial composition that mirrors the stars of Taurus. The depictions of the Taurus constellation can be superimposed as the Puma pattern. The illustration will show that there is nearly an exact correspondence to Taurus and the various surrounding landmarks to the outline of Taurus in the Cosmos. One such ley-line corresponds to the Eye of the Bull or Aldebaran. This star marker approximates the Plaza of the Sacred Garden next to the Avenue of the Sun. This juxtaposition represents the brightness of the rays coming from the light of the eye as in illumination and sight.
There is also another 'Eye' motif. It is believed that the 'Eye' of the head of the Puma of the Fortress of the Giants of Sacsayhuaman was and is an astronomical clock that tracks the Equinoxes, Solstices and constellations for example. It tracks the stations of the Sun, Moon and the Stars, etc. The Inca calendar also functioned as an astronomical clock of time. The various 'crosses' are also associated to the cardinal stars that rule the 4 quadrants of the Cosmos. Was or is Sacsayhuaman a Stargate point of reference?
_____________________


Some Sources
GoogleEarth.com
Stellarium.org
Wikipedia.com
http://www.fivedoves.com/letters/may2016/luisv522.htm
| | |
| --- | --- |
| Reply | Message 28 of 38 on the subject |
| | |
| --- | --- |
| Reply | Message 29 of 38 on the subject |
Sacsayhuamán (en aymara Saqsaywaman, de saqsaw, lugar de saciarse, y waman, halcón, es decir, "Lugar donde se sacia el halcón") es una "fortaleza ceremonial" inca ubicada dos kilómetros al norte de la ciudad del Cuzco. Se comenzó a construir durante el gobierno de Pachacútec, en el siglo XV; sin embargo, fue Huayna Cápac quien le dio el toque final en el siglo XVI.
La "fortaleza ceremonial" de Sacsayhuamán es con sus muros megalíticos, la mayor obra arquitectónica que realizaron los incas durante su apogeo. Desde la fortaleza se observa una singular vista panorámica de los entornos, incluyendo la ciudad del Cusco.
La "construcción ceremonial" de Sacsayhuamán está ubicada a 2 km del Cusco, capital del antiguo Imperio inca; se encuentra a una altura de 3.700 msnm y abarca una extensión de 3.093 hectáreas. El valle se encuentra cercado por las montañas Ausangate, Pachatusán y Cinca, y esta bañado por el río Tullumayo. Esta zona posee un paisaje de gran belleza, flora y fauna abundantes, entre la que destacan las llamas y los halcones.
Diseño :
La zona donde se encuentra esta fortaleza corresponde a la cabeza del animal sagrado, y una de las traducciones que tiene esta palabra es, precisamente, cabeza de puma. Pachacútec Inca Yupanqui, el noveno Inca, rediseñó la ciudad y le dio forma de puma acostado (el puma es el guardián de las cosas terrenas).
El espacio que abarcan sus construcciones es particularmente grande; lo que más llama la atención son los tres muros de piedra que sugieren la figura de la fortaleza.
La construcción en sí es peculiar, ya que algunas de las piedras que se encuentran ahí son gigantes y hacen que uno se pregunte cómo es que las lograron transportar. Las piedras fueron encajadas con una precisión casi inimaginable.
Resulta inexplicable descifrar cómo los incas pudieron cortar las piedras con tal maestría que no entra ni siquiera la lámina de un cuchillo entre dos piedras. El complejo también consta de una especie de toboganes grandes de piedra por donde el visitante se puede deslizar.
La suavidad aterciopelada de la piedra resalta en estas formaciones. Hay figuras diseñadas en las piedras y rocas, entradas a túneles subterráneos o chicanas, anfiteatros, construcciones de carácter ritual, probablemente relacionadas con el culto al agua. Este sitio desempeñó un importante rol en las actividades rituales incaicas.
Se piensa que correspondió a una fortaleza militar, en donde se entrenaba a los guerreros. Hay dudas al respecto, ya que, de acuerdo a su arquitectura, podría haber tenido un fin religioso y haber sido construido como un gran templo al Dios Sol.
Sin embargo, durante la época de la conquista, mostró su eficacia como fortaleza para defender la ciudad. Su principal característica es la forma en que fue construida; cuenta con grandes bloques de piedra, alcanzando los más altos los 9 m. Se asevera que su construcción demoró 50 años aproximadamente, iniciándose en el período del Inca Túpac Yupanqui. Fue construida por 20.000 hombres.
Dentro de la fortaleza, había grandes almacenes de alimentos y armas, y también canales para la distribución del agua. El trono del Inca, ubicado junto a la fortaleza, consistía de una gran roca tallada y pulida en varios niveles, desde donde el soberano presidía las fiestas, celebraciones, desfiles y daba órdenes.
En la actualidad, quedan vestigios de las tres murallas escalonadas edificadas de piedra caliza de origen sedimentario y formación fasilífera.
Sacsayhuamán está dividida en diferentes sectores: Sacsayhuaman, Rodadero, Trono del Inca, Warmi K'ajchana, Baño del Inca, Anfiteatros, Chincana y Bases de Torreones, entre otros.
Hubo tres torreones ubicados en la parte superior de la fortaleza: Muyucmarca, Sallacmarca y Paucamarca. El primero tenía una forma cilíndrica con una altura equivalente a unos cuatro pisos y un diámetro de unos 22 metros. Se encontraba en el centro. El segundo tuvo forma cuadrangular. Desde allí se divisaba toda la ciudad del Cusco. El tercero, también de forma cuadrada, estaba ubicado al otro extremo del Sallacmarca.
Templo ;
La fortaleza fue el escenario donde los Incas adoraban al sol en este templo para ceremonias religiosas. Se piensa que decenas de miles de personas se movilizaban en las fiestas especiales y hacían ofrendas y cierto tipo de peregrinaciones.
| | |
| --- | --- |
| Reply | Message 30 of 38 on the subject |
| | |
| --- | --- |
| Reply | Message 31 of 38 on the subject |
| | |
| --- | --- |
| Reply | Message 32 of 38 on the subject |
| | |
| --- | --- |
| Reply | Message 33 of 38 on the subject |
21 ene. 2009 - Subido por Azz Marko
Padre SOL eterna luz de paz, en la lejendaria ciudad de Tiwanaku, junto a los hermanos y hermanas del balet ...
29 sep. 2007 - Subido por Azz Marko
The Hidden History of

Tiahuanaco

, City of Giants. MisteriosOcultosTv · 3:59 ... Fête du Solstice à Tiwanaku ...
| | |
| --- | --- |
| Reply | Message 34 of 38 on the subject |
Marcahuasi
Jump to navigation
Jump to search
Marcahuasi (Spanish pronunciation: [maɾkaˈwasi]) is a plateau in the Andes Mountains, located 60 km east of Lima, on the mountain range that rises to the right bank of the Rímac River. This mountain range dominates the landscape at 4,000 metres (13,000 ft) above sea level and the place is known for curious shapes of human faces and animals visible in granite rock.
Discovery
[
edit
]
The place was first investigated by Daniel Ruzo during the 1950s and in an area of about 3 km2, several hundred curious shapes are found, which can be presumed as natural formations.[1] The place is located at a height of about 12,500 feet (3,800 m) in the Andes Mountain.[2]
Features
[
edit
]
The plateau originated from a volcanic reaction. It is about 4 square kilometres (990 acres) in area, and is located almost 4,000-metre (13,000 ft) high in Huarochirí Province, east of Lima, Peru. Marcahuasi is home to a unique set of huge granite rocks with curious shapes resembling human faces, animals, and religious symbols. There are many theories as to their origins, including the assertion that their unusual shapes formed naturally through erosion. Some argued that they are sculptures shaped by ancient people but archaeologists clearly state that the shapes are the result of erosion over centuries. There are some small pre-Columbian structures, which are tombs of ancient people and some of which are robbed and vandalised.[3]
There is also a collection of ruins on the north side of the plateau. Over 50 structures stand in varying states of decay. The doorways are very small, some three feet high. Most of the structures are narrow since the use of arches was not known, therefore spans had to be covered with suitable rock that may have been quarried locally. There are also what appear to be burial tombs on the outskirts of the settlement.
| | |
| --- | --- |
| Reply | Message 35 of 38 on the subject |
| | |
| --- | --- |
| Reply | Message 36 of 38 on the subject |
| | |
| --- | --- |
| Reply | Message 37 of 38 on the subject |
| | |
| --- | --- |
| Reply | Message 38 of 38 on the subject |
First
Previous
24 a 38 de 38
Next
Last
©2020 - Gabitos - All rights reserved