| | |
| --- | --- |
| Reply | Message 1 of 2 on the subject |
http://forum.davidicke.com/showthread.php?t=294529
I posted this in a different thread, but I thought the subject deserves its own thread where perhaps other sports linked with, or founded by, Freemasonry could be explored...
The Masonic Ritual of Baseball
Quote:
Appropriately called "America's Pastime", baseball is less a sport than it is a ritual. It is slow paced, the players are immobile most of the time, standing on geometric shapes. The philosopher Morris Raphael Cohen described baseball as a national religion.

[...]

The invention of baseball is usually credited to Abner Doubleday in 1870. Doubleday was a United States Army officer and Union general in the American Civil War. After he retired, he became a prominent member of the Theosophical Society, an organization that researches the esoteric and the occult. There is no doubt that he had extensive knowledge of occult symbols, sacred geometry and numerology. There is more about this man later in this article.

The Square and the Compass

While almost all sports are played on rectangular fields or rinks, baseball is played on a peculiar shaped field which contains figures considered "sacred geometry" in masonic teachings.

The field bears an astonishing resemblance to the Square and Compass of Freemasonry. The field, from home plate to the left and right field wall forms a compass; the entire outfield wall is the semicircle which this compass draws. Upside-down, overlapping this compass, the bases form the square. Thus, the baseball field is the emblem of Freemasonry.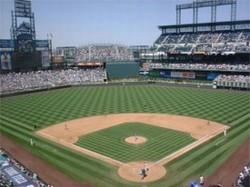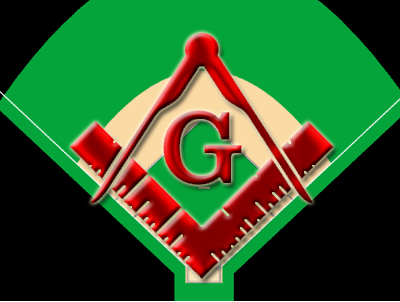 Continues:

http://www.remnantradio.org/Archives...l/baseball.htm
First
Previous
2 to 2 of 2
Next
Last
| | |
| --- | --- |
| Reply | Message 2 of 2 on the subject |
Baseball is really an iconic sport for America, although I think boxing is a strong contender. Many great fighters are considered to be American heroes, and articles about them, i.e.
combatsportevents.com/floyd-mayweather-workout-plan/, are always popular with english-speaking audience. These blog do a great job of covering the boxing news and giving training tips for every boxing fan out there.