General: SOL-O-MON=SOL Y LUNA=SABIDURIA=SO-PHI-A=PHI=1.618=ESCALERA DE JACOB=VIA LACTEA
Choose another message board
| | |
| --- | --- |
| Reply | Message 1 of 1215 on the subject |
SA

BI

DU

RIA=

SA

BA

DO= SO

PHI

A=

PHI

=

1.618
LA PIEDRA FILOSOFAL ESTA RELACIONADA CON EL MISMO Y NUESTRO SEÑOR NOS DA LA CLAVE EN MATEO (MARTE)

16:18
SALOMON ES HIJO DE DAVID Y BETZABE
BETZABE=NUEVA RAQUEL=LUNA
SALOMON ES UN TIPO DE JOSE O BENJAMIN QUE ERAN LOS HIJOS DE RAQUEL, LA "VIRGEN DE ISRAEL" SEGUN LOS JUDIOS. RECORDEMOS QUE LA MISMA MUERE CUANDO NACE BENJAMIN Y ES ENTERRADA EN BETHLEHEM=CASA DE PAN (CONTELACION DE VIRGO). LA FAMOSA "ESTRELLA DE DAVID" ES UNA REFERENCIA A SALOMON, OSEA SU HIJO Y ES SIMBOLIZADA POR UNA ESTRELLA DE 6 PUNTAS. En el mismo sueño de Jose de Genesis 37, el mismo se autodenomina ESTRELLA, osea que alli nos esta dando la CLAVE DE LA ESTRELLA DE DAVID.
53. 1 Reyes 4:29: Y Dios dio a Salomón

sabiduría

y prudencia muy grandes, y anchura de corazón como la arena que está a la orilla del mar.
54. 1 Reyes 4:30: Era

mayor la sabiduría de Salomón

que la de todos los orientales, y que toda la sabiduría de los egipcios.
55. 1 Reyes 4:34: Y para oír

la sabiduría de Salomón

venían de todos los pueblos y de todos los reyes de la tierra, adonde había llegado la fama de su sabiduría.
En aquel tiempo, respondiendo Jesús, dijo:
Te alabo, Padre, Señor

del cielo y de la tierra

,
que hayas escondido estas cosas (la Gnosis, la Sabiduría Oculta)
de los sabios (de los eruditos) y de los entendidos, (de los intelectuales)
y las hayas revelado á los niños. (A los Iniciados).
Así, Padre, pues que así agradó en tus ojos."
(Mateo 11: 25-26).

(El cielo y la tierra, es la alquimia, osea la ESCALERA DE JACOB. La cuadratura del circulo es el patron matematico de la alquimia y esta basado, insisto, en el numero de oro. Justamente Salomon es un tipo del GRIAL.)



"¡Oh profundidad de las riquezas de la sabiduría (sophia)
y de la ciencia (gnwsiV, gnosis) de Dios!
¡Cuán incomprensibles son sus juicios, e inescrutables sus caminos!"
(Romanos, 11: 33). (Camino es una referencia a MERCURIO y Juicio es una referencia a ORION=ESPADA. EL NUMERO 33 NO ESTA POR CASUALIDAD. ES UNA REFERENCIA A LA ESTRELLA DE 6 PUNTAS. OSEA QUE EN LA MISMA PALABRA ESTA CODIFICADA LA RELACION ORION-MERCURIO-VIA LACTEA. PENSAR QUE HAY IGNORANTES QUE DICEN QUE LOS ESCRITORES DE LA BIBLIA NO CONOCIAN EL PI. ESA ES LA SOBERBIA DEL SER HUMANO QUE SE CREE TENER MAS DERECHOS QUE EL CREADOR. ASI ESTA EL MUNDO. SOLO EN JESUCRISTO ESTA LA VERDADERA LIBERACION DE LA EGOLATRIA, IDOLATRIA Y DEL PECADO.)
Hermes es hijo de:
1. Zeus
2. Y Maya
Es Hermes, "dios de los rebaños", "protector de los comerciantes" y "mensajero de Zeus", y acompaña a las almas al inframundo.
También resalta como patrono de la elocuencia y se le cree inventor de la escritura.
Inventó la astronomía, las matemáticas y los pesos y medidas , por lo que se le consideró dios de los comerciantes.
No todas sus advocaciones eran positivas , pues no solo protegía los abusos de los comerciantes, sino que era dios de los ladrones, y ladrón el mismo por vocación irresistible, de la que no se libraban ni los propios dioses. Así por ejemplo le robó a Poseidón el tridente.
Era además de mensajero de los dioses ,

"dios de los caminos".


Hermes llegó a ser el dios tutelar de la juventud y de la salud y fortaleza física, el intermediario entre hombres y dioses y el protector de la fecundidad.
Sus principales atributos son las alas en los pies, el caduceo de heraldo (especie de vara con dos alas extendidas en su parte superior y rodeada de dos serpientes) y la bolsa.
Hermes es un dios griego que en el mundo romano recibiría el nombre de Mercurio.
"Y esto ruego, que vuestro Amor (agape) abunde aun más y más
en Ciencia (gnwsei=gnosis)
y en todo Conocimiento, ("epignosis": Conocimiento (Gnosis) Pleno.)"
(Filipenses, 1: 9).
***
"Vosotros maridos, semejantemente, habitad con ellas según ciencia, (gnwsiV, gnosis) dando honor á la mujer (a la Esposa) como á vaso más frágil, y como á herederas juntamente de la gracia (Charis) de la vida (Zoé); para que vuestras oraciones no sean impedidas." (1 Pedro, 3: 7).
"Y decía Jesús á los Judíos que le habían creído:
Si vosotros permaneciereis en mi palabra, seréis verdaderamente mis discípulos;
Y conoceréis la verdad, y la verdad os libertará."
(Juan, 8: 31-32).
" Siendo renacidos,
no de simiente corruptible, sino
de (simiente) incorruptible, por la palabra de Dios,
que vive y permanece para siempre.
Porque Toda carne es como la hierba, Y toda la gloria del hombre como la flor de la hierba: Secóse la hierba, y la flor se cayó;
Mas la palabra del Señor permanece perpetuamente.
Y esta es la palabra que por el evangelio os ha sido anunciada."
(1 Pedro 1, 23-25).
Génesis 49:27: Benjamín es LOBO arrebatador; A la mañana comerá la presa, Y a la tarde repartirá los despojos.
RAQUEL SIGNIFICA OVEJA. ES CURIOSO QUE LA ABEJA (RELACIONADA CON LA REINA) TIENE 6 PATAS Y TIENE FUERTE RELACION CON LA MIEL. LA ABEJA TIENE FUERTE NEXO KAVALISTICO CON MERCURIO.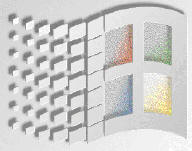 MERCURIO ES SINONIMO DEL NUMERO 33
Sabemos que el ciclo de MERCURIO forma una ESTRELLA DE 6 PUNTAS. RECORDEMOS QUE EL MIERCOLES/MERCURIO es el cuarto dia de la semana y tambien recordemos que en el CUARTO DIA DE LA CREACION FUERON CREADAS LAS DOS LUMBRERAS, OSEA EL SOL Y LA LUNA Y LAS ESTRELLAS. HAY UNA REFERENCIA ESOTERICA DE SALOMON CON EL PLANETA MERCURIO EN EL CONTEXTO AL CUARTO DIA. ESA ES LA LLAVE DE SALOMON. UN TRIANGULO SIMBOLIZA A LA MUJER=COPA Y EL OTRO TRIANGULO SIMBOLIZA AL HOMBRE=ESPADA, TAL CUAL COMO HACE REFERENCIA "EL CODIGO DA VINCI".
Busqueda para LECHE Y MIEL
1. Éxodo 3:8:
y he descendido para librarlos de mano de los egipcios, y sacarlos de aquella tierra a una tierra buena y ancha, a tierra que fluye
LECHE Y MIEL
, a los lugares del cananeo, del heteo, del amorreo, del ferezeo, del heveo y del jebuseo.
2. Éxodo 3:17:
y he dicho: Yo os sacaré de la aflicción de Egipto a la tierra del cananeo, del heteo, del amorreo, del ferezeo, del heveo y del jebuseo, a una tierra que fluye
LECHE Y MIEL
.
3. Éxodo 13:5:
Y cuando Jehová te hubiere metido en la tierra del cananeo, del heteo, del amorreo, del heveo y del jebuseo, la cual juró a tus padres que te daría, tierra que destila
LECHE Y MIEL
, harás esta celebración en este mes.
4.
(a la tierra que fluye LECHE Y MIEL); pero yo no subiré en medio de ti, porque eres pueblo de dura cerviz, no sea que te consuma en

el camino

. (Una referencia obvia a MERCURIO en el contexto al numero 33. MERCURIO ERA EL "DIOS DE LOS CAMINOS")
5. Levítico 20:24:
Pero a vosotros os he dicho: Vosotros poseeréis la tierra de ellos, y yo os la daré para que la poseáis por heredad, tierra que fluye
LECHE Y MIEL
. Yo Jehová vuestro Dios, que os he apartado de los pueblos.
6. Número 13:27:
Y les contaron, diciendo: Nosotros llegamos a la tierra a la cual nos enviaste, la que ciertamente fluye
LECHE Y MIEL
; y este es el fruto de ella.
7. Número 14:8:
Si Jehová se agradare de nosotros, él nos llevará a esta tierra, y nos la entregará; tierra que fluye
LECHE Y MIEL
.
LA TIERRA DE LA LECHE Y MIEL ES UNA REFERENCIA A LA VIA LACTEA (MILKY WAY).
AL ESTAR RELACIONADO EL PERIHELIO Y EL AFELIO DE MERCURIO CON ORION TAMBIEN ESTA RELACIONADO CON LA VIA LACTEA. ESTO EXPLICA EL PORQUE LA ABEJA TIENE FUERTE RELACION CON MERCURIO EN EL CONTEXTO AL NUMERO 6. TODO ESTA CODIFICADO. ESTO EVIDENCIA QUE LA RELACION CON MARIA MAGDALENA EN FUNCION A LA VIA LACTEA NO ES DESCABELLADA. HASTA LA GEMATRIA EN INGLES LO EVIDENCIA. EL SECRETO DE LEONARDO DAVINCI ESTA RELACIONADO CON LA "LLAVE DE DAVID" O "LLAVE DE SALOMON" QUE ES ORION, EN FUNCION A MERCURIO. Noten que justamente EL 911 fue en el centro del MERCANTILISMO MUNDIAL QUE ES NUEVA YORK. EL MERCURIO, recordemos, es el UNICO MATERIAL QUE EL HOMBRE LOGRO CONVERTIR EN ORO. Es obvia la referencia ALQUIMICA en el contexto a la PIEDRA FILOSOFAL (MATEO 16:18).

DESGRACIADAMENTE el HOMBRE CON MENTALIDAD MUY MATERIALISTA, NO LOGRA DISCERNIR EL SECRETO DEL GRIAL POR SU FUERTE AVARICIA. EL hombre se disfraza de SOCIALISTA pero siempre con la PLATA DEL OTRO. ESA ES LA HIPOCRESIA DE ESTE MUNDO QUE ATACO TANTO EL SEÑOR Y QUE LE COSTO LA VIDA

.Tal cual como hace referencia en el libro de MATEO 23 "se dice una cosa" pero se hace otra. "Por sus fruto los conocereis".
milky way

in Simple Gematria Equals: 119

(

m 13

i9

l 12

k 11

y 25

0

w 23

a1

y 25

)
queen mary

in Simple Gematria Equals: 119

(

q 17

u 21

e5

e5

n 14

0

m 13

a1

r 18

y 25
hebrew calendar

in Simple Gematria Equals: 119

(

h8

e5

b2

r 18

e5

w 23

0

c3

a1

l 12

e5

n 14

d4

a1

r 18
mary magdalene

in Simple Gematria Equals: 119

(

m 13

a1

r 18

y 25

0

m 13

a1

g7

d4

a1

l 12

e5

n 14

e5
Everything is Connected and there are no
coincidences
LA MISMA VIA LACTEA ES LA ESCALERA DE JACOB
Jacob's Ladder
Jacob's ladder appears in the 'Tracing Board' and is reaching into the Heavens. Jacob was the grandson of Abraham and Sarah, the son of Isaac and Rebecca. Jacob's 12 sons were the ancestors of the 12 tribes of Israel. The 12 tribes of Israel is a reference to the twelve houses of the Zodiac, just like the 12 apostles of Jesus are. That's why Leonardo Da Vinci portrayed the apostles in 4 groups of three in his painting of the Last Supper separating the zodiac into four seasons.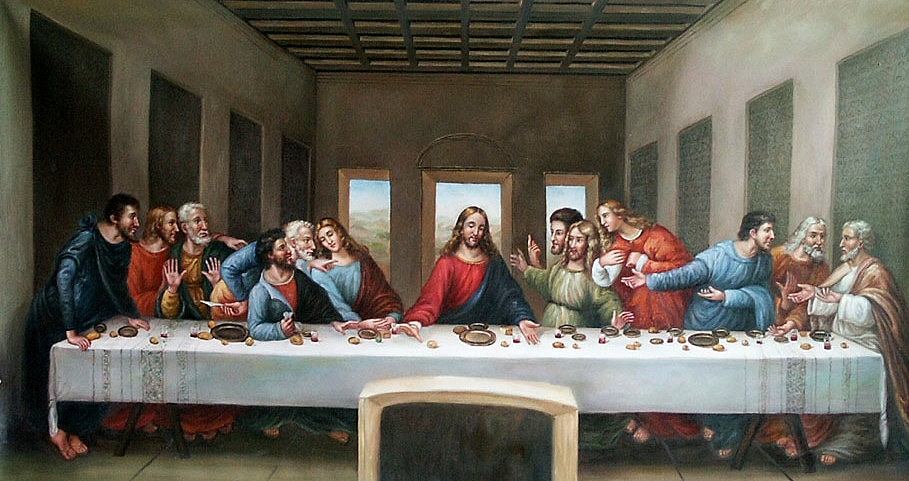 Leonardo Da Vinci, Last Supper with four groups of apostles
Notice by the way that there is no chalice on the table!
Jacob dreamt of the Milky Way as a ladder with angels ascending and descending it. The ascending angles of course are the up and down moving stars in the sky.
And he dreamed that there was a ladder set up on the earth, and the top of it reached to heaven; and behold, the angels of God were ascending and descending on it!
(Gen 28:12)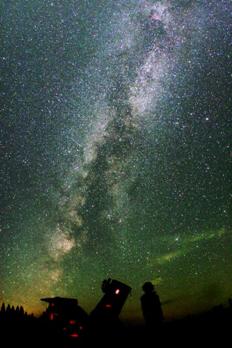 Milky Way erect during summer

During summertime the Milky Way stands erect on the horizon and forms a 'Stairway to Heaven' or Jacob's ladder. The idea of representing the Milky Way as a stairway or ladder leading to Heaven was a very common theme in ancient times. This idea was expressed as a rope, a tree (World Tree) or a ladder leading into the skies. The Maya called the Milky Way the Wakah Chan during summer sunrise 'the raised up sky' and it was represented as the World Tree.

On the website the Scottish Rite freemasons speak about the 'The Volume of the Sacred Law' appearing on the table with the circle and dot (Sun) supporting Jacob's ladder. The Volume of the Sacred Law is a reference to the religious book, the Holy Bible containing the Masonic square and compasses.

This statement I believe states that the Sun (circle and dot) is supporting the Milky Way (Jacob's ladder) and that this knowledge is contained in 'The Volume of the Sacred Law', the Bible which rests between the Sun (circle and dot) and the Milky Way (Jacob's ladder). In other words they are speaking of the importance of the Sun on the Milky Way (Galactic Alignment), information that is contained in the bible...

The Occitan cross is the rhombic dodecahedron, the chaotic hypercube 3D + movement, time = 4 D





Plot the dots in the external coordinates and you will get the Occitan cross
Rhombic galactic center 9 + 6 = 15 = 1111





Spanish Virgen del Pilar

Bavarian flag and Brazilian flag have the rhombus.
| | |
| --- | --- |
| Reply | Message 1201 of 1215 on the subject |
Jain's Realisation on Bruce Cathie - Giseh Pyramid Angle - the Speed Of Light and the Number 72
In the case of Cathie's discoveries, we find that the lines of magnetic force that made up the Global Grid are always 30 arc-minutes apart, which being half of 60 means half a degree of arc-minutes. So, from Cathie's discoveries, I know that every half-degree of arc on the Earth's surface was a potential UFO trackline, for a total of 720 latitude lines and 720 longitude lines.
Bruce Cathie found that by using units of 30 minutes of arc latitude north-south, and 30 minutes of arc longitude east-west, on his Mercator's map, a grid pattern was formed into which a great number of UFO reports could be fitted.
So I looked at the same Mercato map and visualized the 720 x 720 little squares. Recognizing that 72 is an anointed Number, being the base angle of the Golden Isosceles Triangle as seen in the Pentagram and having many other references.
Let's calculate what 72x72 is, it is 5,184
which as you know is the Giseh Pyramid Angle of 51.84 in Harmonic Maths.
The very interesting connection to this 51.84 degree pyramid angle is seen when it is converted to minutes and seconds of arc: 51.84 x 60 x 60 = 186,624 seconds = Speed Of Light in miles per seconds (mps), an astounding result: the Giseh Pyramid Angle, the base of Kepler's Triangle, has a direct and precise correspondence to the Speed Of Light. Surely this is a form of God Mathematics!
Jain
ps: To convert miles/second to kilometres/second, just think of the Fibonacci Sequence eg: 55mph = 89 km/hr, where 55 and 89 are successive Fib Nos. Their Ratio is approximately 1:1.618, so to convert 186,624 mph into km/hr multiply that number by 1.618… and you get an approximation to 299,792 km/hr for the Speed Of Light. This makes the important connection to the Imperial (Base 12) and Modern Metric (Base 10) systems of measurement to be related by the ubiquitous Golden Ratio.
https://ne-np.facebook.com/jain108academy/videos/jains-realisation-giseh-pyramid-angle-the-speed-of-light-bruce-cathie/974004909692334/
The diameter of the moon is 2159 miles (2160)
The diameter of the sun is 864,575.9 miles (2160 x 400 = 864,000)
Numbers of seconds in one day is 86400 (2160 X 40)
The speed of light is 186282 miles per second (216 x 864 = 186624)
Space 360 x Time 60 = 2160
Bear in mind that we do not know the exact speed of light in a vacuum and the sun is a burning ball of gas, so you can allow for a slight discrepancy in measurements.
Effectively, the diameter of the moon multiplied by the diameter of the sun equals the speed of light in miles.
How daft and stubborn would you have to be to think that those figures are all simply a coincidence?
https://www.facebook.com/FibonacciSequence60/photos/the-diameter-of-the-moon-is-2159-miles-2160the-diameter-of-the-sun-is-8645759-mi/705123093030790/
| | |
| --- | --- |
| Reply | Message 1202 of 1215 on the subject |
| | |
| --- | --- |
| Reply | Message 1203 of 1215 on the subject |
| | |
| --- | --- |
| Reply | Message 1204 of 1215 on the subject |
| | |
| --- | --- |
| Reply | Message 1205 of 1215 on the subject |
| | |
| --- | --- |
| Reply | Message 1206 of 1215 on the subject |
Contribution (in agreement) by Liddz:

To get the correct measure for a circle's diameter and to prove that Golden Pi = 4/√φ = 3.144605511029693144 is the true value of Pi by
applying the Pythagorean theorem to all the edges of a Kepler right triangle when using the second longest edge length of a Kepler right triangle as the diameter of a circle then the shortest edge length of a Kepler right triangle is equal in measure to 1 quarter of a circle's
circumference. Also if the radius of a circle is used as the second longest edge length of a Kepler right triangle then the shortest edge length of a Kepler right triangle is equal to one 8th of a circle's circumference:

Example 1:

The circumference of the circle is 12 but the measure for the diameter of the circle is not yet known. To discover the measure for the diameter of the circle apply the Pythagorean theorem to both 1 quarter
of the circle's circumference and also the result of multiplying 1 quarter of the circle's circumference by the Golden ratio of Cosine (36) multiplied by 2 = 1.618033988749895. Divide the diameter of the
circle by the square root of the Golden ratio = 1.272019649514069 to confirm that the edge of the square that has a perimeter that is equal to the numerical value for the circumference of the circle is equal to 1 quarter of the circle's circumference.

Multiply the edge of the square by 4 to also confirm that the perimeter of the square has the same numerical value as the circumference of the circle.

Divide the measure for the circumference of the circle by the measure for the diameter of the circle to discover the true value of Pi. Multiply Pi by the diameter of the circle to also confirm that the circumference of the circle has the same numerical value as the perimeter of the square.

The second longest edge length of a Kepler right triangle is used as the diameter of a circle in this example. 12 divided by 4 is 3 so the shortest edge length of the Kepler right triangle is 3. The hypotenuse
of a Kepler right triangle divided by the shortest edge length of a Kepler right triangle produces the Golden ratio of Cosine (36) multiplied by 2 = 1.618033988749895.

According to the Pythagorean theorem the hypotenuse of any right triangle contains the sum of both the squares on the 2 other edges of the right triangle.

The shortest edge length of the Kepler right triangle is 3 and since the ratio gained from dividing the hypotenuse of a Kepler right triangle by the measure for the shortest edge of the Kepler right triangle is the Golden ratio of Cosine (36) multiplied by 2 =
1.61803398874989 then the measure for the hypotenuse of a Kepler right triangle that has its shortest edge length as 3 is 4.854101966249685.
4.854101966249685 divided by 3 is the Golden ratio of Cosine (36) multiplied by 2 = 1.618033988749895.
The square root of the Golden ratio = 1.272019649514069

4.854101966249685 squared is 23.562305898749058.

3 squared is 9.

23.562305898749058 subtract 9 = 14.562305898749058

The square root of 14.562305898749058 is 3.816058948542208.

Remember that the second longest edge length of the Kepler right triangle is used as the diameter of a circle. The measure for both the second longest edge length of this Kepler right triangle and the diameter of the circle is 3.816058948542208.

Remember that the shortest edge length of this Kepler right triangle is 3 and is equal to 1 quarter of a circle's circumference that has a measure of 12 equal units.

Circumference of circle is 12

Diameter of circle is 3.816058948542208.

Diameter of circle is 3.816058948542208 divided by the square root of the Golden ratio = 1.272019649514069 = 3 the edge of the square.

3 multiplied by 4 = 12.

The perimeter of the square = 12.

12 divided by 3.816058948542208 = Golden Pi = 3.144605511029693144.

4/√φ = Pi = 3.144605511029693144 multiplied by the diameter of the circle = 3.816058948542208 = 12.

The circumference of the circle is the same measure as the perimeter of the square.

4/√φ = 3.144605511029693144 is the true value of Pi.

PYTHAGOREAN THEOREM: https://en.wikipedia.org/wiki/Pythagorean_theorem

Ver menos
| | |
| --- | --- |
| Reply | Message 1207 of 1215 on the subject |
| | |
| --- | --- |
| Reply | Message 1208 of 1215 on the subject |
| | |
| --- | --- |
| Reply | Message 1209 of 1215 on the subject |
| | |
| --- | --- |
| Reply | Message 1210 of 1215 on the subject |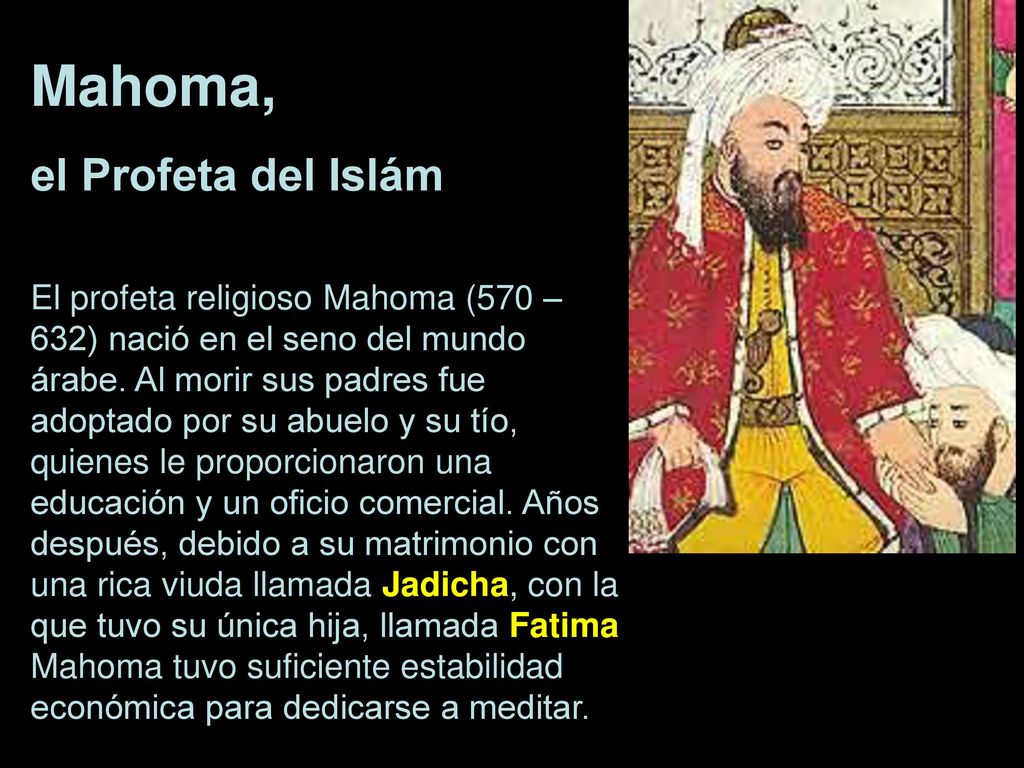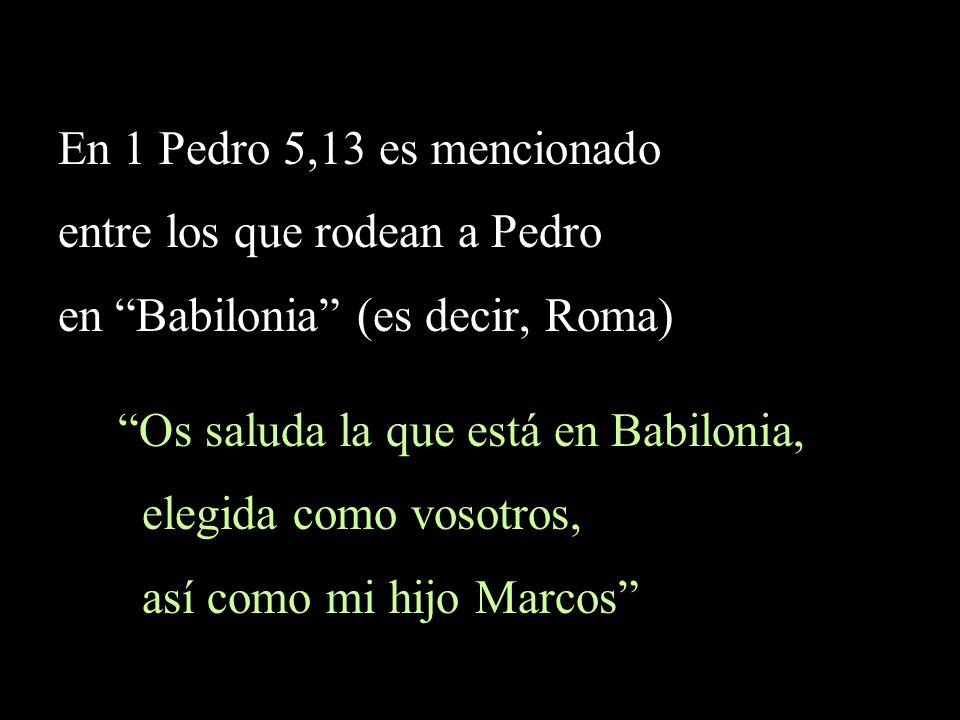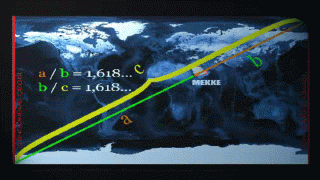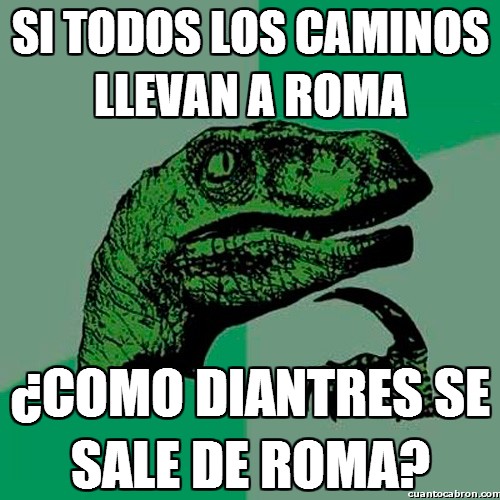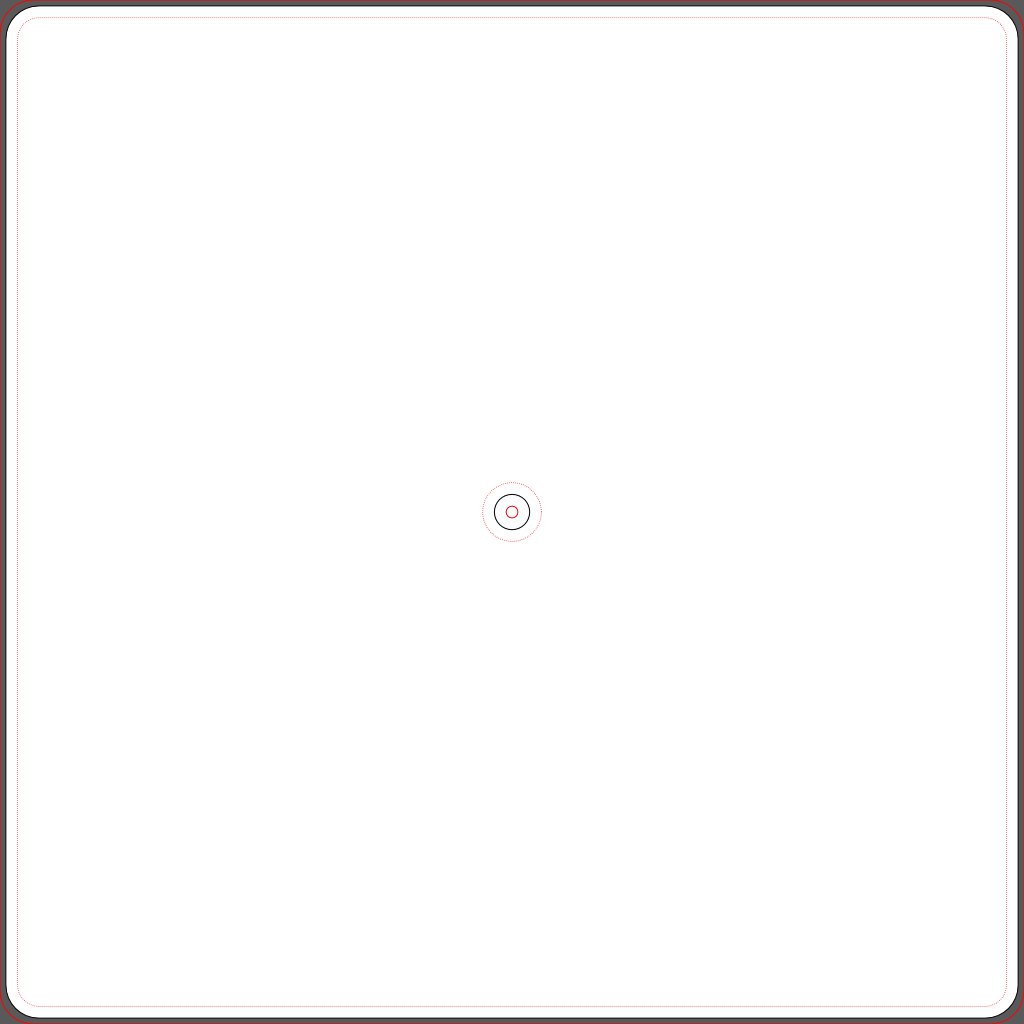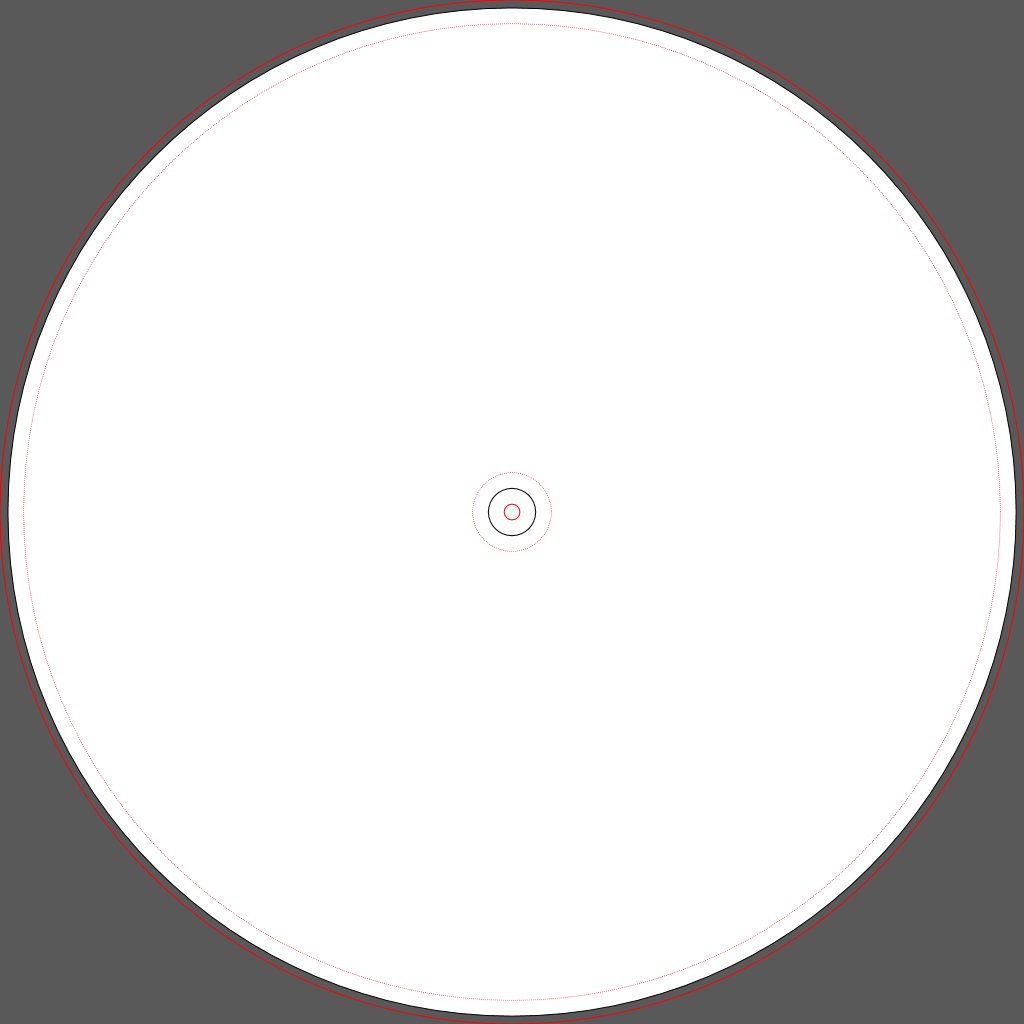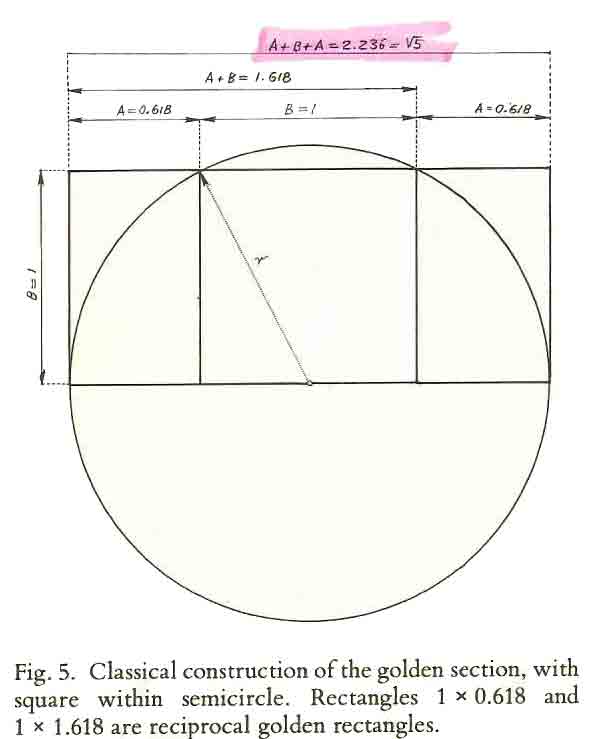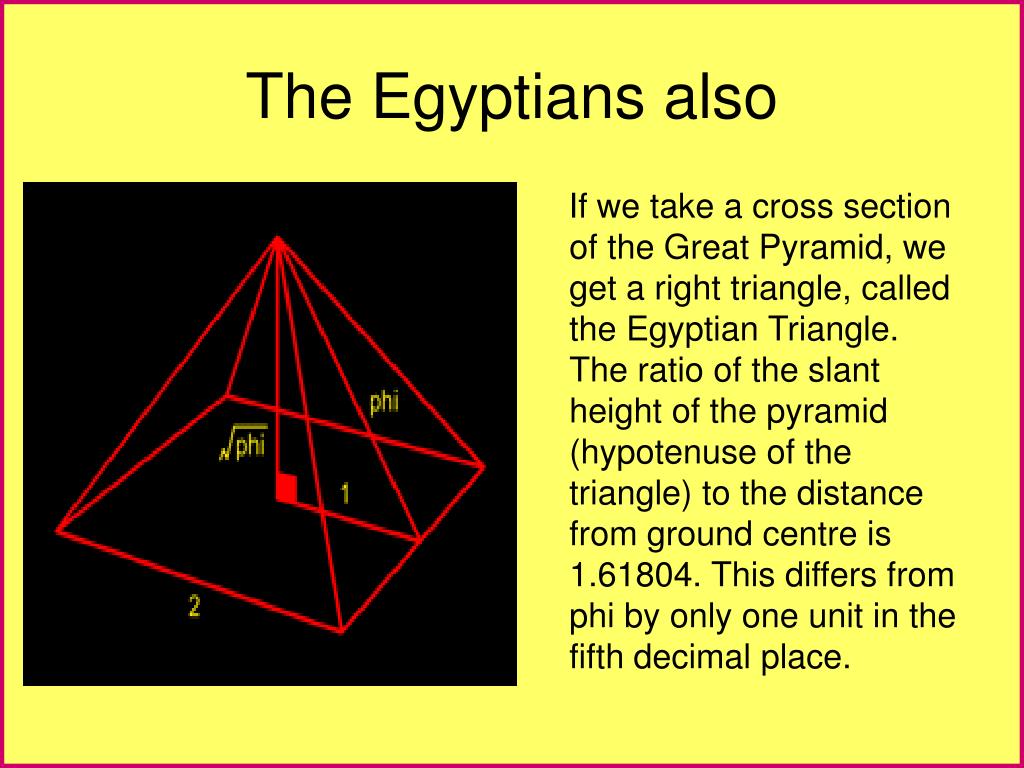 | | |
| --- | --- |
| Reply | Message 1211 of 1215 on the subject |
| | |
| --- | --- |
| Reply | Message 1212 of 1215 on the subject |
| | |
| --- | --- |
| Reply | Message 1213 of 1215 on the subject |
| | |
| --- | --- |
| Reply | Message 1214 of 1215 on the subject |
| | |
| --- | --- |
| Reply | Message 1215 of 1215 on the subject |
First
Previous
1201 a 1215 de 1215
Next
Last
©2021 - Gabitos - All rights reserved