IF THERE IS A STRONG ATTRACTION BETWEEN TWO PEOPLE WHICH CANNOT REACH A LEGITIMATE CONSUMMATION IN MARRIAGE BECAUSE OF PREVIOUS TIES AND ONE OF THEM PASSES OUT OF HIS LIFE WITH THAT LONGING IN MIND, WILL THEY BE REUNITED IN HEAVEN, AND WILL THEY MEET AND MATE IN A FUTURE EARTH LIFE?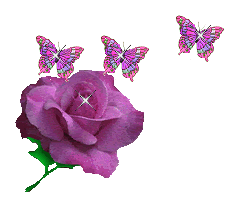 ANSWER: YES, in all probability the attraction they feel for each other and which cannot find expression now will in many such cases bring them together even before the next life; for though there is no marriage in Heaven, those who love each other and are therefore in a sense necessary to each other's happiness, are united in a bond of closest friendship during the stay in the First Heaven if they pass out at or near the same time. But if one remains in the body for a number of years after the other has passed over, the one who is in the Heaven World will with his or her loving thought create an image of the other and endow it with life for we must remember that the Desire World is so constituted that we are able to give bodily shape to whatever we think of. Thus, although this image will only be ensouled by his thought and the thoughts of the other person still living in the physical region, it embodies all the conditions that are necessary to fill the cup of happiness of this inhabitant of the Heaven World.
Similarly, when the second person passes on, if the first person has progressed into the Second Heaven, his or her shell, so-called (the disintegrating desire body in which he or she lived), will answer the purpose and seem perfectly real to the second lover until his or her life in this realm is ended. Then when they both pass into the Second and Third Heavens, forgetfulness of the past comes over them, and they may part for one or more lives without loss. But some time, somewhere, they will meet again, and the dynamic force which they have generated in the past by their yearnings for each other will unvaryingly draw them together so that their love may reach its legitimate consummation.
This applies not only to lovers in the generally accepted sense of the word, but the love existing between brothers and sisters, parents and children, or friends who are not related by blood will also work itself out in a similar manner. Our life in the First Heaven is always blessed and filled by the presence of those we love. If they are not in the spirit world and thus actually present, their images will be; and it must not be thought that these are pure illusion, for they are ensouled by the love and the friendship sent out by the absent ones toward the person of whose heaven life they are a part.