PANEL DE BARILOCHENSE: ESCUDO DE CUBA (NEXO CON INGLATERRA, WASHINGTON D.C Y EL VATICANO)-GLORIA A YHWH
Choose another message board
| | |
| --- | --- |
| Reply | Message 1 of 18 on the subject |
NOTEN EL SOL SALIENDO (COLOR ROJO/HORUS) EN CONTEXTO AL HORIZONTE Y AL MAR. OBSERVEN LA ESTRELLA DE 5 PUNTAS EN EL GORRO FRIGIO (ROJO). HORIZONTE/HORUS- YHWH MANEJA TODO Y NOSOTROS CON MENSAJES SECTAREOS DISCRIMINANDO A GENTE QUE PIENSA DISTINTO
16:19 Y a ti te

daré las llaves

del reino de los cielos; y todo lo que atares en la tierra será atado en los cielos; y todo lo que desatares en la tierra será desatado en los cielos.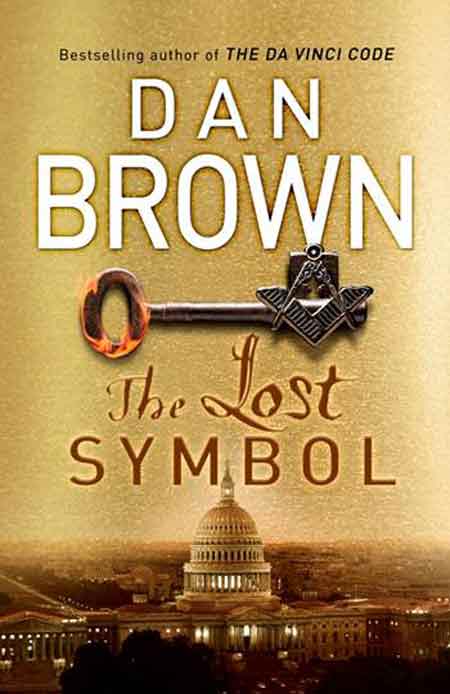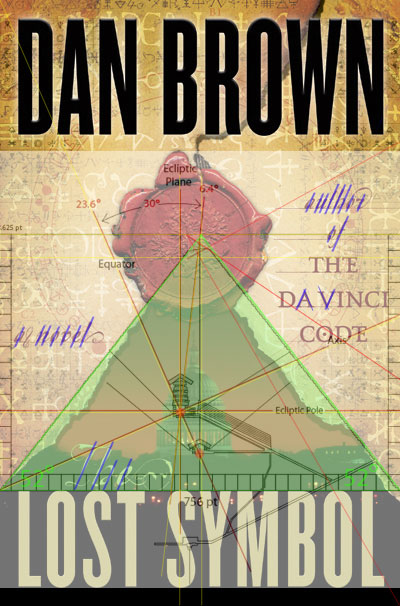 Overlay of Osborn's diagram of the Great Pyramid with the US version of 'The Lost Symbol'
(Taken from http://www.freewebs.com/garyosborn/thepyramidcode.htm)
The base of the pyramid sits atop the text and the 'tears' follow the slope of the Pyramid quite nicely, enough to hint at it anyway. Notice how the very apex of the pyramid is perfectly in-line with the top of the '33' pyramid in the seal. Notice also how the red 'Equator' line runs through both King and Queen's Chamber to the very top left corner of the cover. The red line bisecting the '33' pyramid happens to point to the opposite corner. The blue lines highlight the obvious 23.5 degree slant of the font. There are more clues as well. This is an obvious allusion to the overall message being handed down and possibly in Brown's book. . . . Precession.
We can tell that the building is the US Capitol, but from what side? There is the genius of Mr. Brown; the clues have been given but in two differing covers!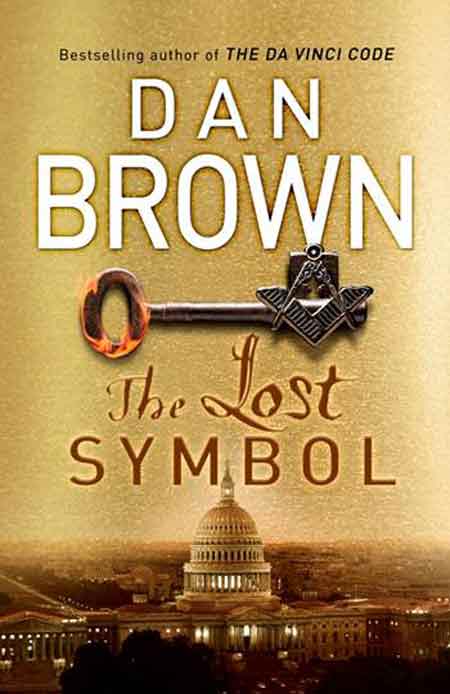 'The Lost Symbol' UK version
LA BANDERA BRITANICA, ESTRELLA DE 8 PUNTAS, SIMBOLIZA A ORION, LA LLAVE CON FUERTE NEXO PIRAMIDAL.
| | |
| --- | --- |
| Reply | Message 4 of 18 on the subject |
LEON (LEON de la tribu de JUDA)
NARDO=UNGIMIENTO DE BETANIA
Busqueda para NARDO
¿PORQUE MARIA MAGDALENA UNGE LOS PIES DE JESUS EN



EL

NARDO

TIENE UN FUERTE NEXO CON MARIA MAGDALENA EN CONTEXTO AL UNGIMIENTO DE BETANIA
Entonces María tomó una libra de perfume de NARDO puro, de mucho precio, y ungió

los pies

de Jesús, y los enjugó con sus cabellos; y la casa se llenó del olor del perfume.
VIDA
1232. Salmos 128:3:

Tu mujer

será como VID que lleva fruto a los lados de tu casa;
Tus hijos como plantas de olivo alrededor de tu mesa.

GENESIS 49
49:8 Judá, te alabarán tus hermanos; Tu mano en la cerviz de tus enemigos; Los hijos de tu padre se inclinarán a ti.
49:9

Cachorro de león, Judá

; De la presa subiste, hijo mío. Se encorvó, se echó como

león

, Así como león viejo: ¿quién lo despertará?
49:10 No será quitado el cetro de Judá, Ni el legislador de

entre sus pies

, Hasta que venga Siloh; Y a él se congregarán los pueblos.
¿PORQUE MARIA MAGDALENA UNGE LOS
PIES
DE JESUS EN
49:11 Atando

a la vid

su pollino, Y a la cepa el hijo de su asna, Lavó en el vino su vestido, Y en la sangre de uvas su manto.
49:12

Sus ojos, rojos del vino

, Y sus dientes blancos de la leche. (LAODICEA=ILUMINACION=APOCALIPSIS 3:14. LA ILUMINACION en la tora tiene un fuerte contexto con MARIA MAGDALENA Y EL SANTO GRIAL. En la pelicula "EL CODIGO DA VINCI" cuando ROBERT LANGDON Y SOPHIE NEVEU van a la mansion del INGLES SIR LEIGH TEABING es increible que PREVIO A QUE ESTE ULTIMO le revele a SOPHIE el nexo de MARIA MAGDALENA CON LEONARDO DA VINCI le hace cerrar los ojos y le pregunta de cuantas copas habia en la mesa en la SANTA CENA y justamente ella responde que una sola. TEABING, un ingles, cuando SOPHIE

abre los ojos (ILUMINACION)

le muestra que en dicha pintura no hay ninguna copa y que el GRIAL ES JUSTAMENTE LA MUJER QUE ESTA A LA DERECHA DEL SEÑOR CON

PELO ROJIZO

. LA ILUMINACION EN LA TORA ESTA 100% INTERRELACIONADA CON LA ESPOSA DE NUESTRO SEÑOR JESUCRISTO)
1. Cantares 1:12:
Mientras el rey estaba en su reclinatorio,
Mi
NARDO
dio su olor.
2. Cantares 4:13:
Tus renuevos son paraíso de granados, con frutos suaves,
De flores de alheña y
NARDO
s;
3. Cantares 4:14:
NARDO
y azafrán, caña aromática y canela,
Con todos los árboles de incienso;
Mirra y áloes, con todas las principales especias aromáticas.
4. Marcos 14:3:
Pero estando él en Betania, en casa de Simón el leproso, y sentado a la mesa, vino una mujer con un vaso de alabastro de perfume de
NARDO
puro de mucho precio; y quebrando el vaso de alabastro, se lo derramó sobre su cabeza.
It's noteworthy that the name 'Solomon' evokes King David's son, Solomon, both of whom are an integral part of the messianic/Sangreal line. Solomon is also the figure behind Solomon's Temple, the modern version of which is the Dome of the Rock, which is a perfect octagon.
The octagon is closely associated with cross-quarter days (= halfway point between solstice and equinox). As often discussed on this site, cross-quarter days together with solstice/equinox days produce an octagonal configuration when viewed from 'above' the solar system.
| | |
| --- | --- |
| Reply | Message 5 of 18 on the subject |
christ

in Simple Gematria Equals: 77
(
c

---

3
h

---

8
r

---

18
i

---

9
s

---

19
t

---

20
)
| | |
| --- | --- |
| Reply | Message 6 of 18 on the subject |
GR] > The Great Seal of the United States of America
Blessed is the nation whose God is the LORD; and the people whom he hath chosen for his own inheritance.
Psalm 133:12
The Great Seal of the United States of America employs traditional symbols of heraldry
to tell the story of the foundation and the hopes of the fledgling nation. The origins and meanings of the symbols are explained, for the most part, in the official document
(PDF format) supplied by the U.S. State Department
. Additional details are found on John D. MacArthur's excellent site GreatSeal.com
.
The Great Seal is used to seal 2,000 to 3,000 documents each year. It identifies the authority and ensures the authenticity of the documents sealed by the United States Government. As such, it provides an apt analogy of the Bible Wheel as God's Divine Seal of Approval on the structure of the Bible, the fundamental founding document of the Christian Faith.
The Great Seal was designed to explicitly acknowledge God's hand in the foundation of the United States, as stated in the official description
(page 12) of the reverse side of the Seal:
The pyramid signifies strength and duration: The eye over it and the motto, Annuit Coeptis (He [God] has favored our undertakings), allude to the many interventions of Providence in favor of the American cause. The date underneath is that of the Declaration of Independence and the words under it, Novus Ordo Seclorum (A new order of the ages), signify the beginning of the new American era in 1776.
The "many interventions of Providence" include the integration of the numbers, mottos, and geometric forms of the Great Seal with God's design of the Holy Bible and His intent for the new nation. Regardless of the theological variations amongst the founding fathers, every signer of the Declaration of Independence
, to a man, placed his life and sacred honor in the hands of Divine Providence, as recorded in the last sentence of that great document:
And for the support of this Declaration, with a firm Reliance on the Protection of divine Providence, we mutually pledge to each other our Lives, our Fortunes, and our sacred Honor.
The online article Religion and the Founding of America
provided by the Library of Congress
provides more insight into the true Christian character of the members of the early Congress:
The Continental-Confederation Congress, a legislative body that governed the United States from 1774 to 1789, contained an extraordinary number of deeply religious men. The amount of energy that Congress invested in encouraging the practice of religion in the new nation exceeded that expended by any subsequent American national government. Although the Articles of Confederation did not officially authorize Congress to concern itself with religion, the citizenry did not object to such activities. This lack of objection suggests that both the legislators and the public considered it appropriate for the national government to promote a nondenominational, nonpolemical Christianity.
Congress appointed chaplains for itself and the armed forces, sponsored the publication of a Bible, imposed Christian morality on the armed forces, and granted public lands to promote Christianity among the Indians. National days of thanksgiving and of "humiliation, fasting, and prayer" were proclaimed by Congress at least twice a year throughout the war.
These are the men used of God to found this nation. Three of them were also commissioned by the newly formed Continental Congress to design the Great Seal. Before they adjourned on July 4, 1776, Congress passed this resolution:
Resolved, that Dr. Franklin, Mr. J. Adams and Mr. Jefferson, be a committee, to bring in a device for a seal for the United States of America.
Truly, the Lord's hand was on the foundation of this great country, this City on a Hill, this Beacon of Light, Life, and Liberty to all the peoples of the world! America is the Land of the Free because of the freedom wrought by Christ, our Eternal Light. May His Light shine on us forevermore!
A Radiant Constellation of Thirteen Stars
The beautiful mystery of God's hidden hand on the foundation of America, the design of the Great Seal, and the structure of the Bible manifests most clearly in the Number 13. Seven features of the Great Seal are based on this number which, in natural terms, alludes to nothing more than the original thirteen colonies. If God had no hand in these events, the number of colonies would be nothing but a mere accident of history and there would be no meaning to be found in it. It is here that the glory of God shines with great clarity, leaving little doubt about His involvement in the birth of the nation.
The biblical meaning of the Number 13 has been rigorously established by God in the reiterative structure of the Shema, the first and greatest commandment given in Deuteronomy 6:4 (cf. The Unity Holograph and Shield of the Blessed Trinity). The root ideas are Love and Unity, as seen in this fundamental pair of alphanumeric identities:
One

Echad

= 13 =

Love

Ahavah
The Bible calls Love "the perfect bond of unity" (Colossians 3:14, NASB). The digits One and Three reiterate the idea of the One Triune God, Who is represented by the Eye in the Triangle above the unfinished pyramid. The Triangle is an ancient Christian symbol for the Trinity, and the Eye denotes God's omniscience. It is called the "Eye of Providence" in the official State Departments description of the Seal. The relation between the Three members of the Godhead is the root ontological source of Love in the Universe. These ideas find their ultimate expression in the greatest declaration of the nature of Love ever written, the thirteen verses of I Corinthians Thirteen, where the thirteenth verses is itself explicitly built on a pattern of One and Three.
All of this was historically illustrated in the foundation of the United States when thirteen colonies united to form one nation under God. This means that the premier biblical number of Unity - the Number 13 - was historically manifested and inextricably stamped on the foundation of the USA, and has been propogated all over the planet via the ONE dollar bill. A similar work was accomplished when Israel manifested the meaning of the Number 430 in the history of their years in Egypt. In both cases, God designed History and Scripture in accordance with the alphanumeric values of fundamental Greek and Hebrew words (cf. Introduction to the Gematria Reference to learn about the numeric values of words).
Yet this is but the beginning. The idea of composite unity is exemplified in the Twelve Disciples surrounding Christ and the Twelve Tribes of Israel united in God. This is geometrically expressed in the hexagonal Star Number, commonly known as the Star of David, which appears in the constellation of 13 Stars above the eagle's head. Numbers of the form figure prominently in both the Creation and the Logos Holographs. It also relates to the name "Israel" that God gave to Jacob, with its numerical weight of 541 which is the Tenth Hexagonal Star Number, so that the numerical value of the name Israel forms a Star of David!
There are seven features of the Great Seal based on the Number 13:
Patterns of 13 in the Great Seal
The Number 13 as Star of David

13 Stars in the constellation above the eagle's head. The constellation forms a Star of David.
13 Stripes in the eagle's shield made of 6 red and 7 white stripes.
13 Arrows by the eagle's left talon.
13 Leaves on the Olive branch in the eagle's right talon.
13 Letters in E Pluribus Unum. The letter counts of 1, 8, and 4 spell Echad (One).
13 Letters in Annuit Coeptis divided into 6 Letters and 7 Letters.
13 Levels in the unfinished pyramid.
The official description
of the constellation above the eagle's head specifies the number but not the pattern of the stars. MacArthur notes
that the pattern violates the traditional laws of heraldry which forbid heraldic stars from being placed in a pattern, and in a personal communication indicated he knew of no historical explanation for the use of the hexagonal Star Number formation. All that is known is that it was used in the original seal made in 1782, and every seal thereafter. It would seem that the the Star pattern is another manifestation of the hidden hand of Divine Providence guiding the foundation and development of the USA.
In his article Thirteen Arrows
on GreatSeal.com, under the heading "The Power of Unity", MacArthur comments:
Infinitely stronger than a single rod, the unbreakable nature of aligned rods means that the bundle of arrows also symbolizes the power of unity – the attitude needed to successfully protect and defend one's nation, and if necessary, wage war to do so.
He then cites the moral of Aesop's Fable "The Bundle of Sticks", which is "In Unity is Strength." Given its inextricable integration with both Scripture and American History, it remains a mystery how triskaidekaphobia
(fear of the Number 13) ever found root in America.
E Pluribus Unum
(Echad, One)
in the USA Motto
E
1
(Aleph)
P
L
U
R
I
B
U
S
8
(Chet)
U
N
U
M
4
(Dalet)
The Latin phrase written on the banner held in the eagle's beak means "Out of Many, One" refering to the union of 13 States to form one nation under God. The source of of this phrase is explained on page 8 of the State Department's official document
:
The motto E Pluribus Unum, emblazoned across the scroll and clenched in the eagle's beak, expresses the union of the 13 States. Recent scholarship has pointed out the probable source of this motto: Gentlemen's Magazine, published in London from 1732 to 1922, was widely read by the educated in the American Colonies. Its title page carried that same motto and it is quite possible that it influenced the creators of the seal.
The thirteen letters of E Pluribus Unum are divided into three words consisting of 1, 8, and 4 letters, resepectively. These numbers correspond to the letters Aleph, Chet, and Dalet, spelling the word
(Echad, One), which is the basis of the Unity Holograph. Clearly, no human could have contrived such a coincidence - the phrase is standard Latin that was in use before the seal was even conceived. We have a threefold integration of 1) the meaning of the phrase with 2) the number of letters and 3) the division of those letters into words. And all this is found in the Great Seal that commemorates the union of thirteen colonies as one nation under God. Nothing but the infinite Wisdom of God could have caused so many lines - biblical, linguistic, geometric, symbolic, and historical - to converge with such grace and simplicity.
1776 and the Eye of God
The reverse side of the Great Seal is officially described (page 8) as follows:
The reverse, sometimes referred to as the spiritual side of the seal, contains the 13-step pyramid with the year 1776 in Roman numerals on the base. At the summit of the pyramid is the Eye of Providence in a triangle surrounded by a Glory (rays of light) and above it appears the motto Annuit Coeptis. Along the lower circumference of the design appear the words Novus Ordo Seclorum, heralding the beginning of the new American era in 1776.
Traditional Christian Iconography
combining the Triangle with
symbols of the the Trinity
Note the reference to the "Glory" radiating from the "Eye of Providence." There are many examples of this symbol in Christian Churches, such as the image on the right from Kansas Wesleyan University, or this stained glass window
from Brophy College Prep. Oddly, there are many Christians who have lost their historical moorings to such an extent as to assert that the Eye in the Triangle is primarily an occultic symbol that has infected Christian iconography. This is a reversal of proper historic understanding. Occultists are, to a large extent, merely bad (spiritually blind) copiers. They misuse many Christian symbols, just as they misuse Scriptures, because they somehow sense that that is where the true spiritual power lies. The Triangle itself is an ancient Christian symbol of the Trinity, (cf. The Shield of the Blessed Trinity), and the Eye in the Triangle first appeared as a Christian symbol of the Omniscient Trinity no later than the seventeenth century, about a hundred years before it was adopted by occultists. The Eye in the Triangle is simply another reiteration of the interplay of Three and One that marks the Great Seal, the foundation of the United States, and the true doctrine of the Triune God revealed in Christianity.
The unfinished pyramid is generally taken as refering to the country as a work-in-progress, overseen by God. This then links to the Hebrew alphabet and the structure of the Wheel. The name of the Sixteenth Letter
(Ayin) denotes the Eye (cf. The Eyes of God). It is the basis of the themes of Genesis 16 where the divine title "The God Who Sees" is revealed. It also manifests with perfect clarity in the Book of Zechariah (Spoke 16, Cycle 2) where the Stone with Seven Eyes is revealed and the rebuilding of the Temple of God is prophesied. All of this comes together in the date inscribed at the base of the unfinished pyramid surmounted by the Eye of Providence.
1776 = MDCCLXXVI
MDC
CLX
XVI
1600
160
16
Each group of three Roman numerals is a multiple of 16, the ordinal value of Ayin (Eye). The triplets are divided between the doubled letters: MDC CLX XVI: This then means that the date 1776 naturally divides into multiples of powers of Ten when written in Roman numerical letters:
1776 = 16 x 100 + 16 x 10 + 16 x 1 = 16 (Eye) x 111 (Aleph)
The Number 111 is the value of the name of the first letter
(Aleph), which is literally God's Initial - the first letter of
(Elohim, God) - which He designed to reflect His triune nature in 1 = A = Aleph = 111 (if we allow a little mathematipoetic license). This all conspires to declare 1776 as the Eye of God:
1776 = 16 (Eye) x 111 (Aleph) ==> The Eye of God
This then integrates with the Creation Holograph and the first declaration of Vision from God - a metaphoric reference to the Eye of God - in the Bible, Genesis 1:4:
And God saw the light, that it was good: and God divided the light from the darkness.
The sum of these words in Hebrew is exactly 1776. It is a very significant portion of the Creation Holograph (cf. The First Day). Is it possible to fail to see the true desitiny of the United States of America as the witness to God's Light in Christ? Her birth is marke by the numbers of His Name and His great Work of Creation!
This association between the Eye, the Number 16, and the Number 1776 has been distributed over the entire planet on the back of the American One Dollar Bill. Obviously, any meaning found here must be attributed to the Mind of God since mere men could never control their destiny sufficiently to integrate the date of a national revolution with the order and meaning of the Hebrew Alphabet as revealed in Scripture!
Light, Life, and Liberty!
Liberty Enlightening the World
In the beginning was the Word, and the Word was with God, and the Word was God. The same was in the beginning with God. All things were made by him; and without him was not any thing made that was made. In him was life; and the life was the light of men.
John 1:1-5
The two numbers 13 and 1776 are profoundly integrated with the Divine Prologue fragment of the Creation Holograph, through the identity:
Sum of John 1:2-5 = 23088 = 13 x 1776
These numbers can be rearranged to reveal the values of the names of
(YHVH, The LORD) and
(Iesous, Jesus):
Sum of John 1:2-5 = 23088 = 26 (YHVH) x 888 (JESUS)
The integration of these names with the Divine Prologue and the The First Day Holographs is discussed in the Jesus and YHVH article. The two largest factors - 13 and - are both hexagonal Star numbers, which God used as the basis of the Creation Holograph. This means that the Great Seal of the United States of America and the combined alphanumeric structure of Genesis 1 and John 1 conspire to reveal the names of the Creator, the true Founder of America and Author of Scripture, the Lord God Almighty! Praise His Holy Name now and forever!
Rearranging the factors again now integrates these the Number 23088 with the Greek word for Genesis (with the definite article) and the Hebrew word for Jubile (the year of Release). Note the pattern of N x 10N+1 :
Sum of John 1.2-5 = 23088 = 48 (Jubile) x 481 (The Genesis)
The Genesis of the Jubile! Note that the Jubile happened every fifty years, and that this number now marks the number of the United States. Let us pray this be the destiny of the USA. Amen!
Finally, it is also very intriguing that John 1:1 is highly reminescent of the unfinished pyramid, since it forms the trapezoidal basis of the triangular form of Genesis 1.1 (shown here ascending rather than descending to correspond with the Seal):
An image of how this all fits together is given in the full Creation HyperHolograph. There is much more to say, but it must wait until other stones are laid. John 16:12.
| | |
| --- | --- |
| Reply | Message 7 of 18 on the subject |
GOD=7_4, 7/4=July 4
---
I often meet people where I get a chance to talk to them very briefly. Even if I give someone a copy of the one-page essay that I posted here, it's actually a lot of information for just one page - an entire book could be written on

The July 4, 1776 Masonic(7,74) Code(4)

. (Maybe I need to write that book.) But when I want to pass on some great information very quickly, I tell them, "July 4, 1776 was the biggest code ever laid down in history! The word 'God' = 7, 4 whereas G is the 7th letter, O: a circle can be either the 15th letter or zerO, and D is the 4th letter. Hence, GOD=7_4. Jesus was actually born on April 17 or 4/17/6 BC and July 4, 1776 encodes that as well!"
| | |
| --- | --- |
| Reply | Message 8 of 18 on the subject |
When molten sulphur is cooled, it solidifies into monoclinic sulphur. Sublimate of sulphur is called 'flower of sulphur'. When sulphur is obtained by a chemical reaction as precipitate it is called 'milk of sulphur'. These are made up of rhombic sulphur. Scientists have discovered many more allotropes of sulphur under different conditions.

All of them get transformed into rhombic sulphur at room temperature.
Sulphur has catenating power. It forms strong S-S covalent bonds. This results in formation of Sg molecules. Sg molecules have a shape of a crown like ring (Fig. 1.5). Both, rhombic and monoclinic sulphur contain S8 rings. At high temperatures smaller molecules like Sg, S4, S2, S also exist.
Rhombic sulfur and the unfinished pyramid
Kether the Crown of the Kabbalah
Sulfur or sulphur (
/ˈsʌlfər/ SUL-fər; see spelling below) is the chemical elementwith atomic number 16, represented by the symbol S. It is an abundant, multivalentnon-metal. At normal conditions, sulfur atoms form cyclic octatomic molecules with chemical formula S8. Elemental sulfur is a bright yellow crystalline solid. Chemically, sulfur can react as either an oxidant orreducing agent. It oxidizes most metals and several nonmetals, including carbon, which leads to its negatives charge in mostorganosulfur compounds, but it reduces several strong oxidants, such as oxygenand fluorine.
In nature, sulfur can be found as the pure element and as sulfide and sulfate minerals. Elemental sulfur crystals are commonly sought after by mineral collectors for their brightly colored polyhedron shapes. Being abundant in native form, sulfur was known in ancient times, mentioned for its uses inancient Greece, China and Egypt.
St Peters Square Vatican octagonal division
Mount temple top view
Mount temple fron view
Orpheus ceiling
Copper sulfate crystal
The rhombic dodecahedron forms the hull of the vertex-first projection of a tesseract to 3 dimensions. There are exactly two ways of decomposing a rhombic dodecahedron into 4 congruent parallelepipeds, giving 8 possible parallelepipeds. The 8 cells of the tesseract under this projection map precisely to these 8 parallelepipeds.
The rhombic dodecahedron forms the maximal cross-section of a 24-cell, and also forms the hull of its vertex-first parallel projection into 3 dimensions. The rhombic dodecahedron can be decomposed into 6 congruent (but non-regular) square dipyramids meeting at a single vertex in the center; these form the images of 6 pairs of the 24-cell's octahedral cells. The remaining 12 octahedral cells project onto the faces of the rhombic dodecahedron. The non-regularity of these images are due to projective distortion; the facets of the 24-cell are regular octahedra in 4-space.
This decomposition gives an interesting method for constructing the rhombic dodecahedron: cut a cube into 6 congruent square pyramids, and attach them to the faces of a second cube. The triangular faces of each pair of adjacent pyramids lie on the same plane, and so merge into rhombuses. The 24-cell may also be constructed in an analogous way using two tesseracts.
The tesseract represents 4 th dimension and is the projection or shadow of the rhombic dodecahedron
A 3D projection of an 8-cell performing adouble rotation about two orthogonal planes
1111 familiar ?
The rhombic dodecahedron forms the convex hull of the tesseracts vertex-first parallel-projection. The number of vertices in the layers of this projection is 1 4 6 4 1 – the fourth row in Pascal's triangle.
Each number in the triangle is the sum of the two directly above it.
Patterns and properties
Pascal's triangle has many properties and contains many patterns of numbers.
When adding all the digits in a single row, each successive row has twice the value of the row preceding it. For example, row 1 has a value of 1, row 2 has a value of 2, row 3 has a value of 4, and so forth.
The value of a row, if each entry is considered a decimal place (and numbers larger than 9 carried over accordingly) is a power of 11 ( 11n, for row n). Thus, in row two, '1,2,1′ becomes 112, while '1,5,10,10,5,1′ in row six becomes (after carrying) 161,051, which is 115. This property is explained by setting x = '10′ in the binomial expansion of (x + 1)row=n, and adjusting values to the decimal system. But x can be chosen to allow rows to represent values in any base – such as base 3; 1 2 13['1,2,1'] = 42 (16), 2 1 0 13 ['1,3,3,1'] = 43 (64) – or base 9; 1 2 19 = 102 (100), 1 3 3 19 = 103 (1000) and 1 6 2 1 5 19 ['1,5,10,10,5,1'] = 105 (100,000). In particular (see next property), for x = 1 place value remains constant(1place=1). Thus entries can simply be added in interpreting the value of a row.
The sum of the elements of row m is equal to 2m−1. For example, the sum of the elements of row 5 is 1 + 4 + 6 + 4 + 1 = 16, which is equal to 24 = 16. This follows from the binomial theorem proved above, applied to (1 + 1)m−1.
If rows are numbered starting with n = 0, the sum of the elements in the row is simply 2n, so row 0 adds to 20 = 1, row 1 adds to 21 = 2, etc.
Some of the numbers in Pascal's triangle correlate to numbers in Lozanić's triangle.
The sum of the squares of the elements of row m equals the middle element of row (2m − 1). For example, 12 + 42 + 62 + 42 + 12 = 70. In general form:

Another interesting pattern is that on any row m, wherem is odd, the middle term minus the term two spots to the left equals a Catalan number, specifically the (m + 1)/2 Catalan number. For example: on row 5, 6 − 1 = 5, which is the 3rd Catalan number, and (5 + 1)/2 = 3.
Another interesting property of Pascal's triangle is that in rows where the second number (immediately following '1′) is prime, all the terms in that row except the 1s are multiples of that prime.
Square dipyramids or octahedron
A particularly popular polyhedron is the pyramid. If we restrict ourselves to regular polygons for faces, there are three possible pyramids: the triangle-based tetrahedron, the square pyramid, and the pentagonal pyramid. Being bounded by regular polygons, these last two fall within the class of Johnson solids. One interesting property of pyramids is that like the tetrahedron, their duals are also pyramids. (Incidentally, the Egyptian pyramids have square bases but the triangular side faces are not quite equilateral; they are very close to half a golden rhombus.)
Louvre Pyramid and rhombic sulfur

Everything is Connected and there are no
coincidences
| | |
| --- | --- |
| Reply | Message 9 of 18 on the subject |
NUMERO 322/ 8 DIVISORES/ NUMERO 8/ RESURRECCION/ LUGAR SANTISIMO/ CUBO/ NUMERO DE ORO PHI/ NUMERO 23 / SIRIO / ESTADOS UNIDOS / KABA (ISLAM) / 911
Divisors of the Number 322
322 has 8 positive divisors: 1, 2, 7, 14, 23, 46, 161, 322

The sum of the positive divisors is 576

322 has 7 proper divisors: 1, 2, 7, 14, 23, 46, 161

The sum of the proper divisors is 254
322 is a deficient number since the sum of the proper divisors is less than 322
322 is not a perfect number
322 is not an abundant number
| | |
| --- | --- |
| Reply | Message 10 of 18 on the subject |
¿WASHINGTON D.C TIENE RELACION ESOTERICA CON LA FUENTE DE BRONCE DEL TABERNACULO? SABEMOS QUE YHWH NOS DA MENSAJES SUBLIMINALES PARA QUE ENTENDAMOS SU MENSAJE


wash
1. (n) - she's gone to have a wash: ha ido a lavarse remind me to give the curtains a wash: recuérdame que lave las cortinas I do the wash on Mondays and Fridays: hago la colada los lunes y viernes act of cleaning
2. (n) - lavo la ropa hago el lavado los lunes y viernes
3. (f.) ropa clothes for cleaning
4. (f.) colada - your red skirt's in the wash:
5. (n) - tu falda roja se está lavando in the washing machine
6. (n) - tu falda roja está para lavar with the dirty clothes
7. (f.) estela wake of ship
---
1. (vt) lavar clothes, car, vegetables
2. (vt) fregar, lavar - he's washing his hair: se está lavando la cabeza dishes
3. (vt) arrastrar - the storm washed the boat out to sea: la tempestad arrastró llevó el barco mar adentro they were washed down the river: fueron arrastrados río abajo (por la corriente) water: to sweep away
---
1. (vi) lavarse - he always washes and shaves before breakfast: siempre se lava y se afeita antes de desayunar this sweater didn't wash very well: este suéter no se ha lavado muy bien person, clothes
2. (vi) lavar - this soap washes as well as any detergent: este jabón lava tan bien como cualquier detergente that won't wash; now tell us the truth: eso no cuela, ahora dinos la verdad soap, detergent
3. (vi) - huge waves washed over the promenade: enormes olas barrían el paseo marítimo the muddy water washed down the hillside: el agua fangosa corría por la ladera water
---
1. (vt) quitar - I couldn't wash away the blood stains: no pude quitar las manchas de sangre to clean off
2. (vt) - the stream washed away the leaves: el riachuelo se llevó las hojas the current is washing away the banks: la corriente está erosionando las riberas water: to carry away
---
2. (vt) - I washed the tablet down with a glass of water: tomé un vaso de agua para ayudarme a tragar la pastilla a wonderful dinner washed down with the local wine: una magnífica cena regada con el vino de la región with a drink
---
1. (vi) fregar (los platos), lavar los platos /p(/cGB/fc)/fp to wash the dishes
2. (vi) lavarse /p(/cUS/fc)/fp to have a wash
---
1. (vt) - the body was washed up on a beach: el agua arrastró el cuerpo a la orilla
---
1. (adj) que no necesita plancha wash-and-wear
---
1. (m.) lavabo bathroom fixture
2. (m.) lavatorio washbasin/p, (/cUS/fc)/fp washbowl
3. (f.) palangana bowl for washing
---
1. (f.) (US) toallita washcloth
---
1. (m.) fracaso - the party was a washout: la fiesta fue un desastre washout
---
1. (m´pl.) (US) servicios washroom
2. (m.) baño
LA FUENTE DE BRONCE TENIA FORMA CIRCULAR. EN ESTE CONTEXTO HABIA UN NEXO MATEMATICO CON EL NUMERO PI=3.14. EL BRONCE TIENE NEXO CON LA SERPIENTE DE BRONCE Y CON LA TRIBU DE DAN. HAY UN OBVIO NEXO ESOTERICO CON EL LINAJE DE ADAN/SERPIENTE/LINAJE DE LA SERPIENTE/GENESIS 3:14=NUMERO PI. ¿ESTO EXPLICA EL NEXO DE WASHINGTON D.C CON LA PI-RAMIDE?
WASHING TIENE RELACION CON LAVARSE. HAY UN OBVIO NEXO CON LA FUENTE DE BRONCE QUE RECORDEMOS ESTABA SOBRE 12 TOROS.
1 Reyes 7
Reina-Valera 1960 (RVR1960)
Otros edificios de Salomón
7 Después edificó Salomón su propia casa en trece años, y la terminó toda.
2 Asimismo edificó la casa del bosque del Líbano, la cual tenía cien codos de longitud, cincuenta codos de anchura y treinta codos de altura, sobre cuatro hileras de columnas de cedro, con vigas de cedro sobre las columnas.
3 Y estaba cubierta de tablas de cedro arriba sobre las vigas, que se apoyaban en cuarenta y cinco columnas; cada hilera tenía quince columnas.
4 Y había tres hileras de ventanas, una ventana contra la otra en tres hileras.
5 Todas las puertas y los postes eran cuadrados; y unas ventanas estaban frente a las otras en tres hileras.
6 También hizo un pórtico de columnas, que tenía cincuenta codos de largo y treinta codos de ancho; y este pórtico estaba delante de las primeras, con sus columnas y maderos correspondientes.
7 Hizo asimismo el pórtico del trono en que había de juzgar, el pórtico del juicio, y lo cubrió de cedro del suelo al techo.
8 Y la casa en que él moraba, en otro atrio dentro del pórtico, era de obra semejante a ésta. Edificó también Salomón para la hija de Faraón, que había tomado por mujer, una casa de hechura semejante a la del pórtico.
9 Todas aquellas obras fueron de piedras costosas, cortadas y ajustadas con sierras según las medidas, así por dentro como por fuera, desde el cimiento hasta los remates, y asimismo por fuera hasta el gran atrio.
10 El cimiento era de piedras costosas, piedras grandes, piedras de diez codos y piedras de ocho codos.
11 De allí hacia arriba eran también piedras costosas, labradas conforme a sus medidas, y madera de cedro.
12 Y en el gran atrio alrededor había tres hileras de piedras labradas, y una hilera de vigas de cedro; y así también el atrio interior de la casa de Jehová, y el atrio de la casa.
Salomón emplea a Hiram, de Tiro
(2 Cr. 2.13-14; 3.15-17)
13 Y envió el rey Salomón, e hizo venir de Tiro a Hiram,
14 hijo de una viuda de la tribu de Neftalí. Su padre, que trabajaba en bronce, era de Tiro; e Hiram era lleno de sabiduría, inteligencia y ciencia en toda obra de bronce. Este, pues, vino al rey Salomón, e hizo toda su obra. (SABIDURIA/SABADO/SOPHIA/PHI/NUMERO DE ORO/1.618/SALMOS 45:9/MARIA MAGDALENA/SANTO GRIAL)
15 Y vació dos columnas de bronce; la altura de cada una era de dieciocho codos, y rodeaba a una y otra un hilo de doce codos.
16 Hizo también dos capiteles de fundición de bronce, para que fuesen puestos sobre las cabezas de las columnas; la altura de un capitel era de cinco codos, y la del otro capitel también de cinco codos.
17 Había trenzas a manera de red, y unos cordones a manera de cadenas, para los capiteles que se habían de poner sobre las cabezas de las columnas; siete para cada capitel.
18 Hizo también dos hileras de granadas alrededor de la red, para cubrir los capiteles que estaban en las cabezas de las columnas con las granadas; y de la misma forma hizo en el otro capitel.
19 Los capiteles que estaban sobre las columnas en el pórtico, tenían forma de lirios, y eran de cuatro codos. (LIRIOS/FLEUR DE LIS/CODIGO DA VINCI/VIRGEN DE LOURDES)
20 Tenían también los capiteles de las dos columnas, doscientas granadas en dos hileras alrededor en cada capitel, encima de su globo, el cual estaba rodeado por la red.
21 Estas columnas erigió en el pórtico del templo; y cuando hubo alzado la columna del lado derecho, le puso por nombre Jaquín, y alzando la columna del lado izquierdo, llamó su nombre Boaz. (DETRAS DE LAS DOS COLUMNAS DE JAKIN Y BOAZ, ESTA EL 911)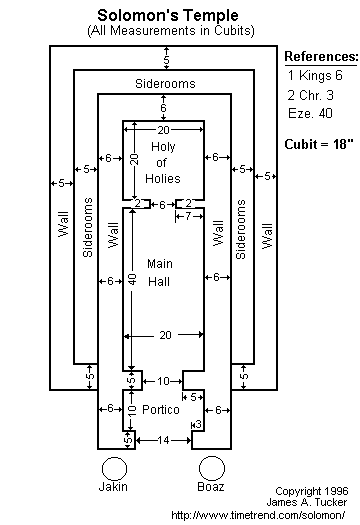 WALL/WALL S

TREE

T/

TREE

OF LIFE/ARBOL DE LA VIDA
DETRAS DEL SIGNO $ ESTA EL GRIAL
22 Y puso en las cabezas de las columnas tallado

en forma de lirios

, y así se acabó la obra de las columnas.

(1 DE REYES 7:22/22/7=PI=3.14. TODO ESTA INTERRELACIONADO CON EL NUMERO PI Y CON EL NUMERO DE ORO. LA TORA ES MATEMATICAS PURA)
Mobiliario del templo
(2 Cr. 4.1--5.1)
23 Hizo fundir asimismo un mar de diez codos de un lado al otro, perfectamente redondo; su altura era de cinco codos, y lo ceñía alrededor un cordón de treinta codos.
24 Y rodeaban aquel mar por debajo de su borde alrededor unas bolas como calabazas, diez en cada codo, que ceñían el mar alrededor en dos filas, las cuales habían sido fundidas cuando el mar fue fundido.
25 Y descansaba sobre doce bueyes; tres miraban al norte, tres miraban al occidente, tres miraban al sur, y tres miraban al oriente; sobre estos se apoyaba el mar, y las ancas de ellos estaban hacia la parte de adentro.
26 El grueso del mar era de un palmo menor, y el borde era labrado como el borde de un cáliz o de flor de lis; y cabían en él dos mil batos.
27 Hizo también diez basas de bronce, siendo la longitud de cada basa de cuatro codos, y la anchura de cuatro codos, y de tres codos la altura.
28 La obra de las basas era esta: tenían unos tableros, los cuales estaban entre molduras;
29 y sobre aquellos tableros que estaban entre las molduras, había figuras de leones, de bueyes y de querubines; y sobre las molduras de la basa, así encima como debajo de los leones y de los bueyes, había unas añadiduras de bajo relieve.
30 Cada basa tenía cuatro ruedas de bronce, con ejes de bronce, y en sus cuatro esquinas había repisas de fundición que sobresalían de los festones, para venir a quedar debajo de la fuente.
31 Y la boca de la fuente entraba un codo en el remate que salía para arriba de la basa; y la boca era redonda, de la misma hechura del remate, y éste de codo y medio. Había también sobre la boca entalladuras con sus tableros, los cuales eran cuadrados, no redondos.
32 Las cuatro ruedas estaban debajo de los tableros, y los ejes de las ruedas nacían en la misma basa. La altura de cada rueda era de un codo y medio.
33 Y la forma de las ruedas era como la de las ruedas de un carro; sus ejes, sus rayos, sus cubos y sus cinchos, todo era de fundición.
34 Asimismo las cuatro repisas de las cuatro esquinas de cada basa; y las repisas eran parte de la misma basa.
35 Y en lo alto de la basa había una pieza redonda de medio codo de altura, y encima de la basa sus molduras y tableros, los cuales salían de ella misma.
36 E hizo en las tablas de las molduras, y en los tableros, entalladuras de querubines, de leones y de palmeras, con proporción en el espacio de cada una, y alrededor otros adornos.
37 De esta forma hizo diez basas, fundidas de una misma manera, de una misma medida y de una misma entalladura.
38 Hizo también diez fuentes de bronce; cada fuente contenía cuarenta batos, y cada una era de cuatro codos; y colocó una fuente sobre cada una de las diez basas.
39 Y puso cinco basas a la mano derecha de la casa, y las otras cinco a la mano izquierda; y colocó el mar al lado derecho de la casa, al oriente, hacia el sur.
40 Asimismo hizo Hiram fuentes, y tenazas, y cuencos. Así terminó toda la obra que hizo a Salomón para la casa de Jehová:
41 dos columnas, y los capiteles redondos que estaban en lo alto de las dos columnas; y dos redes que cubrían los dos capiteles redondos que estaban sobre la cabeza de las columnas;
42 cuatrocientas granadas para las dos redes, dos hileras de granadas en cada red, para cubrir los dos capiteles redondos que estaban sobre las cabezas de las columnas;
43 las diez basas, y las diez fuentes sobre las basas;
44 un mar, con doce bueyes debajo del mar;
45 y calderos, paletas, cuencos, y todos los utensilios que Hiram hizo al rey Salomón, para la casa de Jehová, de bronce bruñido.
46 Todo lo hizo fundir el rey en la llanura del Jordán, en tierra arcillosa, entre Sucot y Saretán.
47 Y no inquirió Salomón el peso del bronce de todos los utensilios, por la gran cantidad de ellos.
48 Entonces hizo Salomón todos los enseres que pertenecían a la casa de Jehová: un altar de oro, y una mesa también de oro, sobre la cual estaban los panes de la proposición;
49 cinco candeleros de oro purísimo a la mano derecha, y otros cinco a la izquierda, frente al lugar santísimo; con las flores, las lámparas y tenazas de oro.
50 Asimismo los cántaros, despabiladeras, tazas, cucharillas e incensarios, de oro purísimo; también de oro los quiciales de las puertas de la casa de adentro, del lugar santísimo, y los de las puertas del templo.
51 Así se terminó toda la obra que dispuso hacer el rey Salomón para la casa de Jehová. Y metió Salomón lo que David su padre había dedicado, plata, oro y utensilios; y depositó todo en las tesorerías de la casa de Jehová.
| | |
| --- | --- |
| Reply | Message 11 of 18 on the subject |
VESICA PISCIS EN LA MISA CATOLICA ES UNA REFERENCIA KAVALISTICA A ACUARIO/JUAN EL BAUTISTA/22 DE ENERO-24 DE JUNIO
Si sumamos 153+22 nos da 175. EL 24 DE JUNIO, el dia de JUAN EL BAUTISTA, es el dia numero 175 del calendario gregoriano. En la misa catolica justamente cuando el sacerdote hace referencia "ESTE ES EL CORDERO DE DIOS QUE QUITA EL PECADO DEL MUNDO" que es una expresion de JUAN EL BAUTISTA, segun JUAN 1, el mismo corta en 2 la eucaristia y la CRUZA PONIENDOLA EN LA FORMA DE VESICA PISCIS. HAY UN OBVIO NEXO DE LA VAGINA EN EL CONTEXTO A ACUARIO. ASTRONOMICAMENTE, estamos muy cerca del comienzo de la ERA DE ACUARIO, si es que no empezo el 21/22 de diciembre de 2012.

Còmplementando a lo anterior, en el contexto a que 153-23=130 y 365-130=235, vemos nuevamente un nexo de JUAN EL BAUTISTA CON LEO-VIRGO (22/23 DE AGOSTO) e incluso con el numero 235 en el contexto a la inclinacion de la tierra en grados e incluso al ciclo LUNI-SOLAR de 19 años en el contexto a 235 ciclos de luna interrelacionado con la diferencia en grados entre CANCER-ECUADOR-CAPRICORNIO (TROPICOS). Todo esto esta codificado en la ESFINGE DE GIZE EN EL CONTEXTO A LA SANTA CENA. HAY UN OBVIO NEXO DE JUAN EL BAUTISTA CON LA ESFINGE DE GIZE (SACRIFICIO PASCUAL) E INSISTIMOS CON EL SOLSTICIO DE VERANO. EL 23 DE AGOSTO, ANTIGUO DIA DE VULCANO, ES EL DIA NUMERO 235 DEL CALENDARIO GREGORIANO.
MA

R

T

E

S

ES UN ANAGRAMA DE

MA

S

T

E

R

/MAESTRO
¿CUAL ES EL SECRETO DEL DISEÑO DEL OJO? ¿PORQUE EL MISMO TIENE RELACION CON LAS PATAS DE GALLO? ¿PORQUE LA ILUMINACION TIENE RELACION CON EL GALLO?
¿PORQUE LA DIVINIDAD DISEÑO CON ESTE DISEÑO GEOMETRICO LOS DOS OJOS QUE TENEMOS? ¿QUE MENSAJE NOS QUIERE DAR YHWH? VESICA PISCES TIENE RELACION CON EL NUMERO 153.
IN GOD WE TRUST
1/5/1776=1/5/1+7+7+6=1/5/21 (2+1=3)=

1/5/3=153
NOSOTROS CREEMOS EN DIOS
LAS DOS COLUMNAS DEL TABERNACULO Y DEL TEMPLO DE SALOMON, JACHIN Y BOAZ, EQUIVALEN A LOS PIES DE CRISTO
gize

in Simple Gematria Equals: 47
(
g

---

7
i

---

9
z

---

26
e

---

5
)
john

in Simple Gematria Equals: 47
(
j

---
| | |
| --- | --- |
| Reply | Message 12 of 18 on the subject |
¿PORQUE LA FUERTE RELACION DE ORION, CON LA TRANSFIGURACION DE NUESTRO SEÑOR Y CON EL 6 DE AGOSTO, SEGUN LA IGLESIA CATOLICA, EN EL CONTEXTO A LA CAIDA DE LA BOMBA DE HIROSHIMA?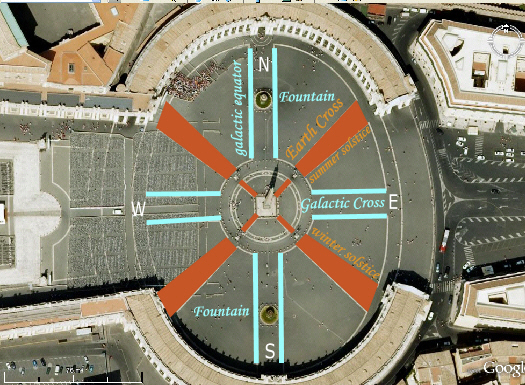 LA ESTRELLA DE 8 PUNTAS ES ISHTAR=ORION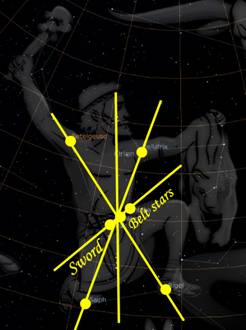 Herschel's rendition of the eight-pointed cross
ORION INCLUSO ES LA MISMA BANDERA DE INGLATERRA, EL PAIS DE LA REINA. TODO ESTA CODIFICADO. ES IMPOSIBLE ESCAPAR DE YHWH PORQUE MANEJA TODO. YHWH ES LA HISTORIA Y ES EL GRIAL.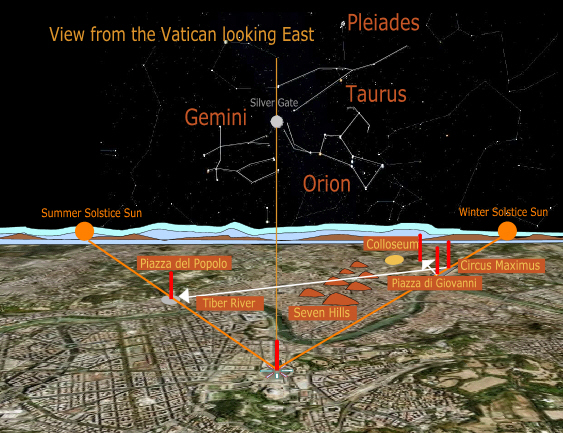 Summer and Winter Solstice alignments as viewed from St. Peter's Square. The white arrows show the displacements of the obelisks from Circus Maximus by Pope Sixtus V.
LA TRANSFIGURACION DE NUESTRO SEÑOR ESTA FUERTEMENTE RELACIONADA CON LA CONSTELACION DE ORION. LA ELECCION DE LA IGLESIA CATOLICA, EL 6 DE AGOSTO, CON REFERENCIA A LA TRANSFIGURACION DE NUESTRO SEÑOR NO ES CASUALIDAD.
• The Sun at the Galactic Cross in the precession cycle.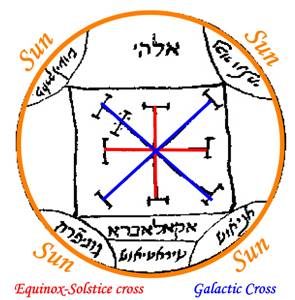 Great Celestial Conjunction
1 Aries
2 Taurus
3 Gemini
4 Cancer
5 Leo
6 Virgo
7 Libra
8 Scorpio
9 Sagittarius
10 Capricorn
11 Aquarius
12 Pisces

13 Lion
Justamente el 8 tiene fuerte referencia a la RESURRECCION DE NUESTRO SEÑOR. EL 8 es el numero del RECICLAJE. El 7 el de plenitud espiritual y el 8 el de RECOMIENZO DEL CICLO. Por eso su similitud con el simbolo de infinito en matematicas. Tiene fuerte referencia a la VIDA ETERNA, OSEA EL CIRCULO=CIELO. En todas las plazas a NIVEL MUNDIAL hay una ESTRELLA DE 8 PUNTAS CON REFERENCIA A ORION. EL MISMO DISEÑO DE LOS TEMPLOS CATOLICOS, EN FORMA DE H, TAMBIEN SON UNA REFERENCIA A LA CONSTELACION DE ORION. La cruz verde son una referencia a APOCALIPSIS 4:7 en el contexto a los cuatro extremos zodiacales ACUARIO, TAURO, LEO Y SCORPION. La cruz roja es una referencia a los 2 equinoccios (22/3 y 22/7) y los dos solsticios (20/6 y 22/12). Si observamos el diseño geometrico de la CRUZ VERDE OBSERVAMOS QUE LEO ES CRUZADO EN LA MITAD DE DICHA CONSTELACION que equivale justamente al 6 de Agosto, que es el ORTO HELIACO DE SIRIO. OSEA QUE LOS CATOLICOS HAN DISEÑADO DICHO DIA EN FUNCION A APOCALIPSIS

4:7

.
| | |
| --- | --- |
| Reply | Message 13 of 18 on the subject |
EL SANTO GRIAL ESTA CODIFICADO EN EL DISEÑO DEL VATICANO EN FUNCION A VENUS/VIERNES /SEXTO DIA/ SEX / ESTRELLA DE 6 PUNTAS
1 Pedro 5:13: La iglesia que está en Babilonia, elegida juntamente con vosotros, y Marcos mi HIJO, os saludan.
Versiculo que esta en clave. INTERRELACIONA BABILONIA (BABYLON EN INGLES-BABY ES BEBE) CON LA IGLESIA/MARIA MAGDALENA Y JUAN MARCOS. OBVIAMENTE PEDRO LE LLAMA "MI HIJO" EN UN CONTEXTO A QUE EL MISMO FUE HIJO DE NUESTRO SEÑOR JESUCRISTO Y MARIA MAGDALENA. ¿PORQUE EL FUERTE NEXO JUAN MARCOS CON PEDRO?
Mateo
16:1 Vinieron los fariseos y los saduceos para tentarle, y le pidieron que les mostrase señal del cielo.
16:2 Mas él respondiendo, les dijo: Cuando anochece, decís: Buen tiempo; porque el cielo tiene arreboles.
16:3 Y por la mañana: Hoy habrá tempestad; porque tiene arreboles el cielo nublado. ¡Hipócritas! que sabéis distinguir el aspecto del cielo, ¡mas las señales de los tiempos no podéis!
16:4 La generación mala y adúltera demanda señal; pero señal no le será dada,

sino la señal del profeta Jonás

. Y dejándolos, se fue.

16:5 Llegando sus discípulos al otro lado, se habían olvidado de traer pan.
16:6 Y Jesús les dijo: Mirad, guardaos de la

levadura de los fariseos

y de los saduceos.

(¿fiesta de las levaduras? ¿Porque PEDRO APARECE A MARIA LA MADRE DE JUAN MARCOS EN CONTEXTO A LA FIESTA DE LAS LEVADURAS en contexto a HECHOS 12:12? ¿PORQUE JUAN MARCOS ES UN NEO-JONAS YA QUE NO FUE CON PABLO A MALTA en contexto a HECHOS 12, 13, 14 Y 15?)


16:7 Ellos pensaban dentro de sí, diciendo: Esto dice porque no trajimos pan.
16:8 Y entendiéndolo Jesús, les dijo: ¿Por qué pensáis dentro de vosotros, hombres de poca fe, que no tenéis pan?
16:9 ¿No entendéis aún, ni os acordáis de los cinco panes entre cinco mil hombres, y cuántas cestas recogisteis?
16:10 ¿Ni de los siete panes entre cuatro mil, y cuántas canastas recogisteis?
16:11 ¿Cómo es que no entendéis que no fue por el pan que os dije que os guardaseis de la

levadura de los fariseos

y de los saduceos?
16:12 Entonces entendieron que no les había dicho que se guardasen de la

levadura del pan

, sino de la doctrina de los fariseos y de los saduceos.

(Pan/Casa de Pan/ Bethlehem / Virgo / Raquel la madre de Benjamin/Perro/Lobo/Chacal)


16:13 Viniendo Jesús a la región de

Cesarea de Filipo

, preguntó a sus discípulos, diciendo: ¿Quién dicen los hombres que es el Hijo del Hombre? (

CESAR

EA DE

PHI

-LIPO ESTABA EN LA TRIBU DE DAN AL PIE DEL MONTE HERMON. DAN TIENE FUERTE NEXO CON LA VIUDA. EL CALENDARIO JULIANO NO FUE POR CASUALIDAD QUE DENOMINO A JULIO EL SEPTIMO MES Y EN FUNCION A LA ESTRELLA SIRIO. EL OJO OMNISCIENTE QUE APARECE EN LA PARTE SUPERIOR DE LA PIRAMIDE TRUNCADA SIMBOLIZA A SIRIO/UN OJO EN EL CIELO. EL CALENDARIO JULIANO-GREGORIANO DE ORIGEN EGIPCIO ESTA DISEÑADO EN FUNCION A LA ESTRELLA SIRIO. EL CALENDARIO DE NOE TENDRIA ESTE PATRON. SIRIO/CAN MAYOR/PERRO/LOBO/BENJAMIN.)
Jonás

, porque no te lo reveló carne ni sangre, sino mi Padre que está en los cielos.

("hijo de Jonas" tiene nexo con la "señal de Jonas". Simon, segun GENESIS 49, tambien tiene fuerte relacion con el TORO.)

16:14 Ellos dijeron: Unos, Juan el Bautista; otros, Elías; y otros, Jeremías, o alguno de los profetas.
16:15 El les dijo: Y vosotros, ¿quién decís que soy yo?
16:16 Respondiendo Simón Pedro, dijo: Tú eres el Cristo, el Hijo del Dios viviente.
16:17 Entonces le respondió Jesús: Bienaventurado eres, Simón, hijo de
49:5

Simeón

y Leví son hermanos; Armas de iniquidad sus armas.
49:6 En su consejo no entre mi alma, Ni mi espíritu se junte en su compañía. Porque en su furor mataron hombres, Y en

su temeridad desjarretaron toros

.

(Fijense que en estos dos versiculos tenemos la LETRA M)



16:18 Y yo también te digo, que

tú eres Pedro, y sobre esta roca edificaré mi iglesia

; y las puertas del Hades no prevalecerán contra ella. (NUMERO DE ORO) (MARIA MAGDALENA SIMBOLIZA A LA IGLESIA/NUEVA JERUSALEM. AQUI NUESTRO SEÑOR INDUDABLEMENTE BUSCA UN NEXO ESOTERICO CON SU ESPOSA Y EL GRIAL-S-OPHI-A/SABIDURIA-

ONE

EN EL BILLETE DE UN DOLAR ES UN ANAGRAMA DE NOE. 1618 ES UNA REFERENCIA AL NUMERO DE ORO PHI=1.618033 Y TAMBIEN A VENUS. PETRA/EDOM ES EL CAÑON DE LA LUNA CRECIENTE. Aqui, aparte de tener una conexion PLEYADIANA/TAURO, tambien tenemos una conexion con el PLANETA VENUS. ESTE PLANETA TIENE UN CICLO PENTAGONAL, EN FUNCION A LA SERIE DE FIBONACCI. Concretamente VENUS tiene un fuerte NEXO ALQUIMICO en funcion al NUMERO 5.

LA CONEXION VENUS, EN EL CONTEXTO A PEDRO/SIMON HIJO DE JONAS / VATICANO ES UNA REFERENCIA A VENECIA, ADONDE segun la tradicion fue enterrado JUAN MARCOS. EN LA PELICULA DE INDIANA JONES "LA BUSQUEDA DEL SANTO GRIAL", JUSTAMENTE INDIANA viaja a VENECIA Y A PETRA (CAÑON DE LA LUNA CRECIENTE), adonde segun la BIBLIA murio MARIA, la hermana de MOISES.

)
El Número de Oro; Phi; la Divina Proporción
| | |
| --- | --- |
| Reply | Message 14 of 18 on the subject |
EL PARALELO DE "LA MECA" (KAABA) CRUZA CUBA-EL MISMO ESTA FUERTEMENTE RELACIONADO CON EL NUMERO DE ORO PHI=1.618
www.youtube.com/watch?v=f0f-LugkXts

14 May 2009

-

10 min

-

Subido por kewserx


Number of Golden Ratio, mystery of Kaaba, Miracle of Islam and Koran, it is the high time for Divine Secrets ...

www.youtube.com/watch?v=hD2323zkQUM

20 Abr 2009

-

10 min

-

Subido por HighFlyingDutchman


Presenting the clear scientific facts that the 'holy' city of Islam is in the Golden Ratio point of the world. It ...

| | |
| --- | --- |
| Reply | Message 15 of 18 on the subject |
Oh Renne

that is soooo coool

Rhombic dodecahedron

Honeybees use the geometry of rhombic dodecahedra to form honeycomb from a tessellation of cells each of which is a hexagonal prism capped with half a rhombic dodecahedron.

Voila Renne

Sauniere's floor

I found this tile in Austria

and it had to do with Water ....Sheila

Awesome Renne just Awesome!!!


_________________
Everything is Connected and there are no
coincidences



Top
lovuian

Post subject: Re: Rennes Chateau Cropcircles and Metatron Cube

Posted:

04 Jan 2012 4:59 pm

Emperor


Joined: 13 Jan 2009 3:29 am
Posts: 7406
Location: Texas

Renne

I did see the numbers 11 11

for Saint Martin's Day

There are many spiritual beliefs associated with the Flower of Life; for example, depictions of the five Platonic Solids are found within the symbol of Metatron's Cube, which may be derived from the Flower of Life pattern. These platonic solids are geometrical forms which are said to act as a template from which all life springs

It is considered by some to be a symbol of sacred geometry, said to contain ancient, religious value depicting the fundamental forms of space and time

n this sense, it is a visual expression of the connections life weaves through all sentient beings, and it is believed to contain a type of Akashic Record of basic information of all living things

Vesica Pisces


_________________
Everything is Connected and there are no
coincidences
| | |
| --- | --- |
| Reply | Message 16 of 18 on the subject |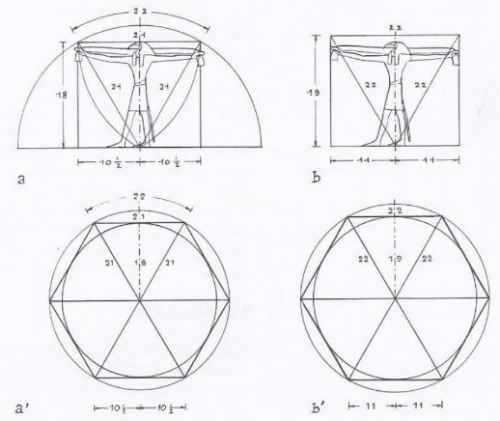 Temple of Man Schwaller de Lubicz page 177 Serpents in the Sky by John Anthony West
En realidad el SECRETO ESTA EN LA RELACION 22/7=PI. Sabemos que en un circulo hay 2*PI RADIANES.
DEL MONSTRUOSO NUMERO 22/7 SACAMOS MATEMATICAMENTE EL DISEÑO DEL RADIAN. BIBLIA ES SINONIMO DE MATEMATICAS PARA MALDICION DE LOS EGOLATRAS.
| | |
| --- | --- |
| Reply | Message 17 of 18 on the subject |
ALQUIMIA-DIMENCIONES DE LA GRAN PIRAMIDE-RELACION CON EL 911, CON LAS DIMENCIONES DE LA TIERRA Y LA LUNA Y CON EL CHIVO EXPIATORIO (DIA DE LA EXPIACION)-PATRON GIZE-MENSAJE ROSE LINE DECODIFICADO PARA GLORIA DE YHWH TODOPODEROSO-RELACION CON EL 911 O 711 (11 DE

SEPTI

EMBRE)
DIAMETRO TIERRA=7920 millas inglesas=720x

11
RADIO TIERRA=3960 millas inglesas
RADIO LUNA=1080 millas inglesas
ALTURA PIRAMIDE=3960+1080 millas=5040 millas=720X

7
EL 11 DE SEPTIEMBRE O 11/7 ESTA CODIFICADO EN LA GRAN PIRAMIDE DE GIZE EN FUNCION AL RADIO DE LA TIERRA Y DE LA LUNA.
NUMERO DE ORO PHI= (RAIZ CUADRADA DE 5040 ELEVADO AL CUADRADO MAS 3960 AL CUADRADO)/ 3960 = 1.618033
(3960 * 3960) + (5040 * 5040) =
41083200
El radio de la tierra mas el radio de la luna equivalen al RADIO DEL CIRCULO, CUYA CIRCUNFERENCIA EQUIVALE AL PERIMETRO DEL CUBO QUE CONTIENE LA TIERRA. (ALQUIMIA)
LA GRAN PIRAMIDE, EN FUNCION AL NUMERO DE ORO, ESTA DISEÑADA EN EL CONTEXTO A LA DIVISION DEL APOTEMA SOBRE EL RADIO DE LA TIERRA QUE EQUIVALE A LA MITAD DEL LADO DEL CUADRADO DE SU SUPERFICIE.
La base de la Gran Pirámide es un cuadrado de 230 metros de lado, caben 8 campos de fútbol. El suelo rocoso donde se asientan las pirámides está exactamente nivelado. El vértice superior de la pirámide a 147 metros de altura coincide con el centro de la base del cuadrado de 230m x 230m.
Medidas según Flanders Petrie
Lado N: 230,364 m.

Lado E: 230,319 m.

Lado S: 230,365 m.

Lado O: 230,342 m.
Fig 7 . Cuadratura del círculo
El perímetro de la base de la Gran Pirámide es el mismo que el de la circunferencia dada, tomando como radio la altura de ésta, o, lo que es lo mismo, dividiendo el perímetro de la base de la Gran Pirámide por el doble de la altura obtenemos el número Pi.
El perímetro total de la base de la Gran Pirámide p= 23o x 4= 920 metros
Perímetro de la circunferencia 2Пr= 2x(3,1416)x(146,347)= 919,20 metros
Considerando que la base de la GRAN PIRAMIDE TIENE 230 METROS (METRO ESTA DISEÑADO EN FUNCION A ROSE LINE), en el contexto a que EL RADIO ES LA MITAD DEL DIAMETRO, ES OBVIO QUE LA RELACION PROPORCIONAL ES LA MITAD DEL LADO DEL CUADRADO, OSEA 230/2=115 (NUMERO INTERRELACIONADO CON EL PERIODO SIDEREO DE MERCURIO QUE JUSTAMENTE TAMBIEN TIENE REFERENCIA AL NUMERO PI Y CON EL DIA DE SAN MARCOS, OSEA EL 25 DE ABRIL, DIA NUMERO 115 DEL AÑO GREGORIANO.

AQUI SE CONFIRMA MATEMATICAMENTE QUE NUESTRO SEÑOR JUSTAMENTE EN MATEO 16:18 ESTABA HACIENDO REFERENCIA A LA GRAN PIRAMIDE Y AL VATICANO, QUE ESTAN DISEÑADOS EN FUNCION A LA CONSTELACION DE LAS PLEYADES Y ORION, EN EL CONTEXTO AL NUMERO DE ORO Y AL GRIAL=JUAN MARCOS.
SI SACAMOS EL APOTEMA tenemos que hacer la RAIZ CUADRADA DE 115 AL CUADRADO MAS 147 AL CUADRADO (TEOREMA DE PITAGORAS) , QUE ES LA ALTURA AL CUADRADO.
RAIZ CUADRADA 34834=186.63868837944614 METROS
PHI=186.63868837944614/115=1.62294511634301 (APROXIMADAMENTE PORQUE TOMAMOS NUMEROS REDONDOS PERO ES UNA APROXIMACION DE PHI=1.618033)
INCREIBLE PORQUE EL APOTEMA EQUIVALE A LA CANTIDAD DE DIAS QUE HAY EN EL CALENDARIO LUNI-SOLAR HEBREO DESDE EL PRIMERO DEL PRIMER MES HASTA EL DIA DE LA EXPIACION 9 Y 10 DEL SEPTIMO MES HEBREO QUE FUE EL CORAZON DEL 911.
EL GRIAL, CODIFICADO EN LA BASE DE LA GRAN PIRAMIDE EN EL CONTEXTO AL 911
LEVITICO 23
f) El día de la expiación (YOM KIPUR)
23:26 Habló Yahveh a Moisés, diciendo:


23:

27 Además el

día décimo de este séptimo mes será el día de la Expiación

, en el cual tendréis reunión sagrada; ayunaréis y ofreceréis manjares abrasados a Yahveh.


23:

28 No haréis en ese mismo día ningún trabajo, pues es el día de Expiación, en el que se ha de hacer la expiación por vosotros

delante de Yahveh, vuestro Dios.


23:

29 El que no ayune ese día será exterminado de entre su pueblo.


23:

30 Al que haga en tal día un trabajo cualquiera, yo lo haré perecer de en medio de su pueblo.


23:

31 No haréis, pues, trabajo alguno. Es decreto perpetuo, de generación en generación, dondequiera que habitéis.


23:

32 Será para vosotros día de descanso completo y ayunaréis;

el día nueve del mes, por la tarde, de tarde a tarde, guardaréis descanso

.


23:

33 Habló Yahveh a Moisés, diciendo:
EL NUEVE DEL SEPTIMO MES ES EL DIA NUMERO 186 DEL CALENDARIO LUNI-SOLAR HEBREO, EL MISMO DIA DEL 911, EN EL CONTEXTO AL DISEÑO DE LA BASE EN METROS PATRON DE LA MISMA GRAN PIRAMIDE EN EL CONTEXTO A LA VELOCIDAD DE LA LUZ. ESE ES EL VERDADERO MENSAJE DE LA ESTATUA DE LA LIBERTAD
| | |
| --- | --- |
| Reply | Message 18 of 18 on the subject |
FUERTE RELACION DE LA MUERTE DE LADY DY, CON EL 911, EN EL

MARCO

DEL CAMINO DE SANTIAGO DE COMPOSTELA (LEON=SAN MARCOS)
DESDE LA MUERTE DE LADY DY (PRINCESA DIANA), obvio simbolo esoterico a la MUERTE ESPIRITUAL QUE LE PRODIGO LA TRADICION RELIGIOSA A LA ESPOSA DE NUESTRO SEÑOR QUE ES MARIA LA MAGDALENA, el 31 de agosto de 1997 hasta el 11 de febrero del 2001 (VIRGEN DE LOURDES-CONEXION FRANCIA/CODIGO DA VINCI) tenemos 1260 dias exactos. (EL AÑO 2000 FUE BISIESTO=366 DIAS). Y desde el 11 de febrero del 2001 hasta el 25/7 (DIA DE SANTIAGO/CAMINO DE SANTIAGO DE COMPOSTELA/ LEON / SAN

MARCO

S/ SECRETO DEL 11 DEL MARZO EN ESPAÑA, del mismo año 2004) tambien tenemos 1260 dias exactos. ES INCREIBLE. CONCRETAMENTE SUMANDO AMBAS CIFRAS TENEMOS 2520 DIAS. EL SECRETO DE LAS TORRES GEMELAS, FUERTEMENTE CONECTADAS CON EL CAMINO DE SANTIAGO DE COMPOSTELA (

MARCO

S 1;19) ES una referencia a la transfiguracion de NUESTRO SEÑOR en el

marco

de los dos hijos de la MARIA DE SALOME, osea SANTIAGO Y JUAN EL EVANGELISTA, OSEA LOS HIJOS DEL TRUENO. La constelacion del CISNE tiene fuerte relacion con la GUERRA DE TROYA, CON LA CRUZ DEL NORTE Y CON EL PARALELO 33. EL CAMINO DE SANTIAGO, INCLUSO, TAMBIEN ESTA CONECTADO CON EL LIBRO DE DAN BROWN, "THE LOST SYMBOL", en el

MARCO

DE WASHINGTON D.C (DIA DE SANTA CRUZ=257 DIA GREGORIANO E INCLUSO 257 GRADOS DESDE EL MERIDIANO DE CAMBIO DE DIA =77 MERIDIANO OESTE DE GREENWICH. LA RELACION PENTEGONO CON EL 911 TIENE ESTA OBVIA REFERENCIA, OSEA INSISTO, EL CAMINO DE SANTIAGO DE COMPOSTELA.

ESTADOS UNIDOS ES ESPAÑA PARA LA TORA. JUSTAMENTE LA VIRGEN DE LOS DOLORES/DOLARES /DOLORES DE PARTO (GENESIS 3:16) TIENE ORIGEN EN ESPAÑA, NUESTRA MADRE PATRIA.

Haciendo las matematicas tenemos:
31 de agosto de 1997=243 dia del año (122 DIAS PERIODO 31/8-31/12)
122+365+365+366+42=1260 DIAS
11 DE FEBRERO DEL 2001=42 dia del año (323 DIAS PERIODO 11/2-31/12)
25/7/2004 (CAMINO DE SANTIAGO/CONSTELACION DEL CISNE/SYGNO)=207 dias
323+365+365+207=1260 dias
964. Apocalipsis 11:3: Y daré a mis dos testigos que profeticen por mil doscientos sesenta días, vestidos de cilicio.
968. Apocalipsis 12:6: Y la mujer huyó al desierto, donde tiene lugar preparado por Dios, para que allí la sustenten por mil doscientos sesenta días.

Concretamente EL 911 ESOTERICAMENTE ESTA FUERTEMENTE RELACIONADO CON LA MUERTE O ASESINATO DE LADY DY EN EL

MARCO

DEL CAMINO DE SANTIAGO DE COMPOSTELA.
Tenemos también la palabra profética más segura, a la cual hacéis bien en estar atentos como a

una antorcha que alumbra en lugar oscuro

, hasta que el día esclarezca y el LUCERO de la mañana salga en vuestros corazones;
32. Marcos

1:19

: Pasando de allí un poco más adelante, vio a Jacobo hijo de Zebedeo, y a JUAN su hermano, también ellos en la barca, que remendaban las redes. (EL MISMO MARCOS, EN EL VERSICULO

1:19

, CONFIRMA LA INTERRELACION DE LAS DOS TORRES GEMELAS CON LOS DOS HIJOS DE MARIA DE SALOME EN EL CONTEXTO A SANTIAGO DE COMPOSTELA-CAMINO DE SANTIAGO)

279. Apocalipsis 22:16: Yo Jesús he enviado mi ángel para daros testimonio de estas cosas en las iglesias. Yo soy la raíz y el linaje de David,

la estrella

resplandeciente de la MAÑANA
22:16 tambien es 22:(1+6) o 22:7
ESPAÑA/LEON/ SAN MARCOS/ CAMINO DE SANTIAGO/25 DE JULIO/ CONSTELACION DE LEO/LEO-NARDO DA VINCI/ DOLAR /911/ 311 / COLUMNAS DE HERCULES / ATLANTIDA
First
Previous
4 a 18 de 18
Next
Last
©2022 - Gabitos - All rights reserved