General: ¿QUE NOS QUIERE DECIR YHWH DETRAS DEL CINTURON DE VAN HALEN?
Choose another message board
| | |
| --- | --- |
| Reply | Message 1 of 20 on the subject |
Are the belts important?
If you wanted to control the weather on earth how would you do it?
Would the Van Allen belts play a role?
So who suggested the belts existed?
And later Van Allen suggested a geiger counter be put on board a satellite to find out if true?
It was
NOT
Dr. Van Allen who had the brainstorm.
It was
Nicholas Constantine Christofolos
Wow!!!
Jesus H. Christ!!!
What a name. What is in a name eh?
Sounds almost like a prophecy fulfilled?
Messianic almost...
Nicholas

= St. Nick Santa Satan


Constantine

= the vision Chi Rho 'Van Allen Belts'


Christofolos

= Christ...
I just love those colors...look at my avatar.
ADD WHITE and we have the 4 main colors of alchemy = change.
http://www.mlahanas.de/Greeks/new/Christofilos.htm
Can we find a deeper more profound TRUTH by looking at the archetypal evidence?
Archetypal evidence which are clues to how SpaceTimeMotion operates on the many levels that exist between the macrocosm and the microcosm?
YES
Some suggest 11 dimensions exist..
Keeping in mind once an alchemist begins the distillation process...
truth is truth is truth is truth is truth and it comes in many different modes of translation.
we can find the truth about the phi spiral in nature.
here is a truth that permeates and extends from the biggest star to the smallest particle....
So having opened your mind's eye to a different language called archetype (Carl Jung?) what do all of the following images share in common?
How do we connect these images to the bigger picture?
How can we connect the
starship NCC
Nick C. Christofolos to these images and the archetypal footprints we left as evidence, through history, through SpaceTimeMotion?
Eh?
Do you follow me...?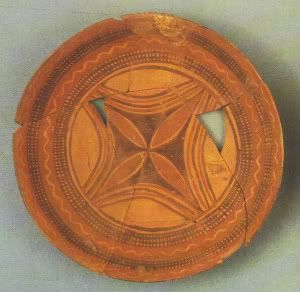 Halaf ceramics Samarra Iraq 4800 BC
The flat 2D image of the
Maltese Cross
plate from Samarra Iraq
4800 BC
is very similar to 2D
longitudinal SOUND wave
?
Do you see the MALTESE Cross erupting in the center of the plate?
For an explanation of HOW I continue to gather undeniable evidence of intentional suppression of the 10,000+ year old swastika, turned AGAINST the common good...
http://2012forum.com/forum/viewtopic...180379#p180379
You will need to go here...please read at least the first 4 entries by me... Raphael.
I seem to have the same name, Raphael, reserved for me on all the forums.
And for those who found that plate from Iraq interesting, I have another from
5000 BC
that shows that the
SWASTIKA
is without a doubt...a symbol representing a
transverse LIGHT wave
on a 2D grid.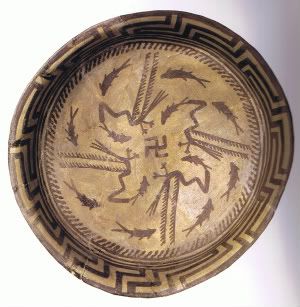 Do you see the swirling swastika in the middle of the graph?
More positive proof that we have been 'dumbed' down intentionally, using religions that instill fear, and later some of the religions and politicians use the swastika as a tool to promote fear...post Hitler.
Hitler sullied this 10,000+ year old symbol, just as it was making a comeback in the late 19th and early 20th century, in the hearts and minds of people worldwide...long before Hitler adopted this ancient symbol as a symbol of Aryan heritage, the swastika was being placed into a new status after being found in 'Troy' and being promoted by the theosophists Blavatsky and Bailey.
(Baily was married to a Freemason)
Why ALL the fuss over the swastika?
Why has this symbol been around since the time of 'Atlantis'?
http://kachina2012.wordpress.com/200...tika%E2%80%9D/
http://kachina2012.wordpress.com/200...the-milky-way/
namaste
p.s.
Please keep the following in mind...if you have got this far...the swastika is revered by the Dalai Lama and the most peaceful human beings on the face of the EARTH...The Jain religion of southern India, they wouldn't hurt a fly, literally and figuratively.
swasti = good luck
ka = vital energy
However the Pope and the RC church adopted the Crucifix, used by the Romans and pagans to crucify people...
crucifix = oppression or a tool used to help crucify
namaste
---
Last edited by raphael; 28-08-2009 at

10:00 PM

.
53. Ester 3:7
En el mes primero, que es el mes de Nisán, en el año duodécimo del rey Asuero, fue echada Pur, esto es, la
SUERT
e, delante de Amán,
SUERT
e para cada día y cada mes del año; y salió el mes duodécimo, que es el mes de Adar.
54. Ester 9:24 Porque Amán hijo de Hamedata agagueo, enemigo de todos los judíos, había ideado contra los judíos un plan para destruirlos, y había echado Pur, que quiere decir SUERTe, para consumirlos y acabar con ellos.
swasti = good luck


ka = vital energy
| | |
| --- | --- |
| Reply | Message 6 of 20 on the subject |
THE SWASTIKA
The swastika, hackenkreuz, gamma cross, gammadion, St. Brigid's cross, or fylfot cross is a symbol found around the world. It not universally drawn either clockwise or counterclockwise, and it occurs in both curved and squared forms.
This postcard, copyright 1907 by E. Phillips, a U.S. card publisher, speaks for the universally high regard in which the swastika was held as a good luck token before use by the Nazis corrupted its meaning.
The text on the card back reads:
GOOD LUCK EMBLEM

"The Swastika" is the oldest cross and emblem in the world. It forms a combination of four "L's" standing for Luck, Light, Love and Life. It has been found in ancient Rome, excavations in Grecian cities, on Buddhist idols, on Chinese coins dated 315 B.C., and our own Southwest Indians use it as an amulet.

It is claimed that the Mound Builders and Cliff Dwellers of Mexico, Central America consider "The Swastika" a charm to drive away evil and bring good luck, long life and prosperity to the possessor.
It should be noted that this text is not entirely accurate: The Mound Builders inhabited the Ohio River Valley and the Cliff Dwellers lived in the Southwestern United States; however, both did use the swastika, as did the Mayas of Mexico. Furthermore, although the swastika may look like four "L's" to one who uses the Roman alphabet, in Greek it forms four Gammas ("G's"), in Hebrew it can be seen as four Daleths ("D's"), and among the non-literate people of North America, it corresponded to no letters at all. Thus the ascription of Luck, Light, Love, and Life to the amulet is simply an English mnemonic, although it is prettily reinforced on this card by images of a horseshoe (luck), the rising Sun (light), twin hearts (love), and Earth (life). Finally, not mentioned in the text is the swastika's use as the specific emblem of Ganesha, the Hindu god of good luck, who is also represented as an elephant.
At left is a very nice American-made beaded item from the 1920s that bears the initials J.B.Y. and a black swastika on a white background. It is a simple strap-woven seed-bead piece of the type often made for a merit badge by Girl and Boy Scouts, or, as in this case, woven on a "while you wait" basis by American Indians for tourists at places like the Fred Harvey hotel chain in Arizona and New Mexico. It was found in an estate collection of Native American bead-work that had been put away and wrapped in 1929-dated newspapers. The twisted cotton threads terminate in a brass pin for hanging.
The use of the swastika in domestic ornament was fairly common in the 19th century. I have seen a beautiful white wedding dress, circa 1900, covered all over with embroidered swastikas. It came from the trousseau of a Polish-German immigrant woman, a "mail-order-bride" who was married in the U.S.
The swastika or hackencreuz was not a Nazi symbol originally, but was adopted by them as a "lucky" logo. (Imagine a political party of butchering madmen adopting the four-leaf clover as their symbol!) Some people believe that the swastika has been permanently co-opted or ruined by its brief appropriation by the Nazis -- who stood it up diagonally and placed it in a circle rather than running it four-square, and gave it their brand-logo colour scheme of black, white, and red, thus making THEIR swastika a national seal, unlike the non-Nazi swastikas of varied colour and form one finds all around the world.
It is a common misconception, almost an urban legend of sorts, to impute directional or positional preference or meaning to the swastika, and to claim that the Nazis "reversed the swastika" or "rotated it backwards" and therefore rendered it "evil." But this idea that directionality is important in the history of swastika usage is demonstrably untrue: counter-balancing (bilaterally symmetrical) arrays of clockwise and counterclockwise swastikas are common in both ancient and modern Indian art.
I believe that these considerations concerning the left- and right-turning swastika arose after the Nazis adopted the device -- and were part of a failed attempt to salvage at least a part of its former meaning by establishing a "good swastika versus bad swastika" dichotomy. Unfortunately, this swastika purity restoration attempt failed because ancient monuments and steles do not bear the theory out: The swastika appears in both left- and right-turned models in virtually all past cultures with no "deosil" and "widdershins" thought behind the direction, nor with "good" or "evil" concepts attached. The Nazis tipped the swastika up on end (diagonally), but it is even found that way in some old historical artifacts as well, such as this lovely example of the lucky swastika -- an embossed and airbrushed American postcard of the 1905 - 1910 era, bearing the legend "To Darling Baby," accompanied by a lavender swastika and a bunch of Lily-of-the-Valley flowers.
Some people believe that the display of any sort of swastika should be forbidden because it is offensive to Jews. From first-hand experience, i can assure you that dozens of elderly German Jews i personally know who lived through or escaped the holocaust, were and are well aware that the swastika pre-dated the Nazis and do not consider it a Nazi symbol. One thing most of them have learned -- and have taught to me -- is that RELIGIOUS TOLERANCE is a key to preventing future holocausts. Therefore they honour and respect the religious iconography of others. including the Jains and the Hindus, who revere the swastika as a symbol of a symbol of long life, good health, and good luck, and the special symbol of the Hindu elephant headed god Ganesh. My own mother, a Jew raised in Germany in the early 20th century, tells me that her family's sun-porch had an inlaid tile design of swastikas on the floor -- and her mother once told her it was "wrong" of Hitler to use the symbol as a political emblem. The swastikas were still there on the floor when she and her family fled Germany to escape.
For more information on the swastika, see Will's Cigarette Card #24: The Swastika. For more images of good luck swastikas see:
| | |
| --- | --- |
| Reply | Message 7 of 20 on the subject |
| | |
| --- | --- |
| Reply | Message 8 of 20 on the subject |
| | |
| --- | --- |
| Reply | Message 9 of 20 on the subject |
| | |
| --- | --- |
| Reply | Message 10 of 20 on the subject |

es.pinterest.com
LOT of 6 SWASTIKA GOOD LUCK
736 × 557 - 113k - jpg

es.pinterest.com
Navajo "Wheel of Life" Good
400 × 333 - 46k - jpg

ebay.es
Vintage-Buena-Suerte-
265 × 300 - 8k - jpg

ebay.com
Antiguo-buena-suerte-
278 × 300 - 16k - jpg

sharenator.com
tandem with the swastika
417 × 640 - 72k - jpg

es.pinterest.com
swastika was a good-luck
500 × 633 - 30k - jpg

ebay.es
-Sal-Buena-Suerte-Bronce-
296 × 300 - 23k - jpg

es.pinterest.com
Turquoise Navajo Swastika
236 × 177 - 5k - jpg

es.proswastika.org
Moneda de la buena suerte
200 × 200 - 11k - jpg

ebay.com
Raro-buena-suerte-Indio-
300 × 225 - 21k - jpg

es.pinterest.com
1933 Chicago Worlds Fair Good
504 × 498 - 113k - jpg

ebay.es
planteado con buena suerte
300 × 182 - 16k - jpg

es.aliexpress.com
buena suerte EQC098(
600 × 600 - 11k - jpg

ebay.com
1930s-Good-Luck-Symbol-
300 × 225 - 18k - jpg

sharenator.com
postcard with swastika good
489 × 309 - 84k - jpg

ebay.es
OM Shiri Swastika Laxmi Ganesh
236 × 300 - 13k - jpg

es.pinterest.com
a perfectly good mustache,
236 × 288 - 20k - jpg

es.pinterest.com
swastikas (ancient symbols
534 × 761 - 69k - jpg

ebay.com
Buena Suerte (swastika) .
225 × 221 - 18k - jpg

ebay.com
Teepee Swastika Good Luck
800 × 1260 - 147k - jpg
53. Ester 3:7
En el mes primero, que es el mes de Nisán, en el año duodécimo del rey Asuero, fue echada Pur, esto es, la
SUERT
e, delante de Amán,
SUERT
e para cada día y cada mes del año; y salió el mes duodécimo, que es el mes de Adar.
54. Ester 9:24 Porque Amán hijo de Hamedata agagueo, enemigo de todos los judíos, había ideado contra los judíos un plan para destruirlos, y había echado Pur, que quiere decir SUERTe, para consumirlos y acabar con ellos.
swasti = good luck


ka = vital energy
| | |
| --- | --- |
| Reply | Message 11 of 20 on the subject |
| | |
| --- | --- |
| Reply | Message 12 of 20 on the subject |
| | |
| --- | --- |
| Reply | Message 13 of 20 on the subject |
Could you 100% confirm to me there is no galactic alignment! ....
Real Prove because I placed the word
believe/believing
into the rubbish bin long time ago.
If I come to some sort of theory it comes from info which is all over the place not my fault if the world is full of lying bastards!
Well if I would have all the knowledge & answers of reality I would be God .... lucky I'm not! ... would not like to be the one explaining everything.
I'm just a standard Human trying my best to find realistic logical answers in this mad world of liars, manipulators & deception to keep us retarded.
If not most of these university trained so called educated people which sign over there Souls to the Lucifer club expose we all would have more realistic knowledge of reality?
But I say my self created theories from all the data dumped into the Public arena is not much worst then it gets presented to us from the so called educated once mostly having psychopathic lying tendencies.
If they would have the answers we should also have it eventually.
I will keep searching until something better comes up from our masters ruling over us by lying misinformation ore I may get lucky & find the truth from a standard non lying logical Human one day.
I'm not stating facts
"who could really"
I only have theories & logical opinion results.
Never my intention to convince anyone of anything.
Same as most of you just trying to find the truth of things!
Simple Truth the most valued thing in the universe. ...... Hard to come by in Luciferian Land called

Prison Planet Hell Earth

.
Will Earth Pass through the Galactic Plane on December 21, 2012?
The Short Answer Is

No!
No, the Earth and solar system will not pass through the galactic plane
on December 21, 2012!
That's why I hate the freaking word

believe

& freaking professionals should never ever use the

"zero meaningful word believe"

except in there dinosaurs Brain Religious places!
Astronomers believe the Earth and solar system reside north of the plane of our Milky Way galaxy. It is not known with precision how far north we are of the galactic plane, but estimates place us at a few to several dozen light-years.
What's more, the solar system is going northward of the galactic plane as we speak at the rate of 1.5 astronomical units per year. In about 15 million years, we're expected to be farthest north of the galactic plane, perhaps to reach a peak of 230 light-years. After that, we'll start to plunge southward toward the galactic plane. In short, we won't be crossing the galactic plane in 2012 or anytime soon!
As the solar system revolves around the center of the Milky Way galaxy in a period of roughly 230 million years, it does bob up and down through the galactic plane in periods of roughly 35 million years. But none of this has any bearing on what is to happen on December 21, 2012.
http://www.idialstars.com/egp.htm
OK Milky way Galactic Earth crossing lying Hoax out the window for entirety!


Lets look at our Sun Pole Shift next .....
Now I have to search & find out again what creates the Pole Shift!
*********************************
The Sun Does a Flip
<>
NASA scientists who monitor the Sun say that our star's awesome magnetic field is flipping -- a sure sign that solar maximum is here.
February 15, 2001 -- You can't tell by looking, but scientists say the Sun has just undergone an important change. Our star's magnetic field has flipped.
The Sun's magnetic north pole, which was in the northern hemisphere just a few months ago, now points south. It's a topsy-turvy situation, but not an unexpected one.
"This always happens around the time of solar maximum," says David Hathaway, a solar physicist at the Marshall Space Flight Center. "The magnetic poles exchange places at the peak of the sunspot cycle. In fact, it's a good indication that Solar Max is really here."
"Changes in the Sun's magnetic field are carried outward through the heliosphere by the solar wind," explains Steve Suess, another solar physicist at the Marshall Space Flight Center. "It takes about a year for disturbances to propagate all the way from the Sun to the outer bounds of the heliosphere."
Because the Sun rotates (once every 27 days) solar magnetic fields corkscrew outwards in the shape of an Archimedian spiral. Far above the poles the magnetic fields twist around like a child's Slinky toy.
Left: Steve Suess (NASA/MSFC) prepared this figure, which shows the Sun's spiraling magnetic fields from a vantage point ~100 AU from the Sun.
Because of all the twists and turns, "the impact of the field reversal on the heliosphere is complicated," says Hathaway. Sunspots are sources of intense magnetic knots that spiral outwards even as the dipole field vanishes. The heliosphere doesn't simply wink out of existence when the poles flip -- there are plenty of complex magnetic structures to fill the void.
Or so the theory goes.... Researchers have never seen the magnetic flip happen from the best possible point of view -- that is, from the top down.
Below:
The Sun's basic magnetic field, like Earth's, resembles that of a bar magnet.
When solar maximum arrives and sunspots pepper the face of the Sun, our star's magnetic field begins to change. Sunspots are places where intense magnetic loops -- hundreds of times stronger than the ambient dipole field -- poke through the photosphere.
"Meridional flows on the Sun's surface carry magnetic fields from mid-latitude sunspots to the Sun's poles," explains Hathaway. "The poles end up flipping because these flows transport south-pointing magnetic flux to the north magnetic pole, and north-pointing flux to the south magnetic pole." The dipole field steadily weakens as oppositely-directed flux accumulates at the Sun's poles until, at the height of solar maximum, the magnetic poles change polarity and begin to grow in a new direction.
http://science.nasa.gov/science-news...01/ast15feb_1/
| | |
| --- | --- |
| Reply | Message 14 of 20 on the subject |
| | |
| --- | --- |
| Reply | Message 15 of 20 on the subject |
Quote:
Walter Russell utilised the bar magnet again and again to illustrate the polarity of all things created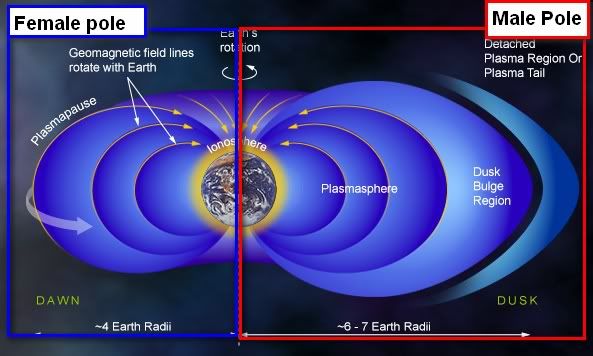 Female side
towards
the Sun
or if you Prefer an
Asymmetric Rodin Coil / Ferrite Core
the same can be done with the Curry Lines:
Quote:
Outgoing Longwave Radiation (OLR) is the energy leaving the earth as infrared radiation at low energy. OLR is a critical component of the Earth's radiation budget and represents the total radiation going to space emitted by the atmosphere.[1] Earth's radiation balance is very closely achieved since the OLR very nearly equals the Shortwave Absorbed Radiation received at high energy from the sun. Thus, the first law of thermodynamics (energy conservation) is satisfied and the Earth's average temperature is very nearly stable. The OLR is affected by clouds and dust in the atmosphere, which tend to reduce it below clear sky values
more earth maps here with different Parameters
...
look for the places we have discussed and see if you see a pattern
dwd_uv_gallery
__________________
"

Signs and symbols

rule the world, not words nor laws."
-
Confucius
.
---
Last edited by MonsieurM; 03-04-2012 at

02:46 AM

.
| | |
| --- | --- |
| Reply | Message 16 of 20 on the subject |
Quote:
Originally Posted by
shawnnweed
This is the very epitamy of 'As above so below' and as 'within so without'. My final conclusion. As above so below represents the elctromagnetic force that is applicable due to the geometric shape of the torrus which is the as within so without becuase this shape annd force permeates and effects everything of every size from the micro the macro.

, Shawn
indeed
http://xenophilius.wordpress.com/200...-not-internal/
Quote:
Earth's Magnetic Field Is Produced By An External Dynamo System, Not An Internal Dynamo.

Researcher finds that Earth's magnetic field is not produced by an internal dynamo. Nor is it produced by ocean current. The dynamo is outside the Planet! New findings by independent researcher, Dennis Brooks, show that Earth's magnetic field and the planet itself are components of a complex dynamo system (fractal Engine
), which surrounds the planet. The planet and its magnetic field are part of the dynamo.
watch the vedic video i posted, you'll see the egg

food for thought:
If
the All is mental
(ie: waves see:
http://www.energeticforum.com/135748-post15.html
and
http://www.energeticforum.com/135680-post14.html
) s
o a chicken is a " complex polyphase field-coil/fractal antenna " laying a "complex polyphase field" egg
.....
( principle of mentalism/principle of correspondence )
__________________
"

Signs and symbols

rule the world, not words nor laws."
-
Confucius
.
| | |
| --- | --- |
| Reply | Message 17 of 20 on the subject |
#4 Ley De Polaridad (Dualidad)
"Todo es doble, todo tiene dos polos; todo, su par de opuestos: los semejantes y los antagónicos son lo mismo; los opuestos son idénticos en naturaleza, pero diferentes en grado; los extremos se tocan; todas las verdades son medias verdades, todas las paradojas pueden reconciliarse".
Este principio explica que en cada cosa hay dos polos, dos aspectos, y que los "opuestos" no son, en realidad, sino los dos extremos de la misma cosa, consistiendo la diferencia, simplemente, en diversos grados entre ambos. El calor y el frío, aunque opuestos, son realmente la misma cosa, consistiendo la diferencia, simplemente, en diversos grados de aquella.

El mismo principio se manifiesta en la "luz" y la "oscuridad", las que, en resumen, no son sino la misma cosa, siendo ocasionada la diferencia por la diversidad de grado entre los dos polos del fenómeno.
El mismo principio opera de idéntica manera en el plano mental. Tomemos, por ejemplo, el amor y el odio, dos estados mentales completamente distintos aparentemente, y notaremos que hay muchos grados entre ambos; tantos, que las palabras que nosotros usamos para designarlos, "agradable" y "desagradable", se esfuman una en la otra, hasta tal punto que muchas veces somos incapaces de afirmar si una cosa nos causa placer o disgusto.
Todas no son más que gradaciones de una misma cosa, como lo ves claramente por poco que piensen sobre ello. Y aun más que esto, es posible cambiar o transmutar las vibraciones de odio por vibraciones de amor, en la propia mente y en la mente de los demás lo que es considerado como lo más importante por los hermetistas.

La perfecta comprensión de este principio capacita para cambiar la propia polaridad, así como la de los demás, si uno se toma el tiempo y estudia lo necesario para dominar este arte.
| | |
| --- | --- |
| Reply | Message 18 of 20 on the subject |
| | |
| --- | --- |
| Reply | Message 44 of 51 on the subject |
| | |
| --- | --- |
| Reply | Message 45 of 51 on the subject |
| | |
| --- | --- |
| Reply | Message 91 of 91 on the subject |
| | |
| --- | --- |
| Reply | Message 46 of 51 on the subject |
| | |
| --- | --- |
| Reply | Message 47 of 51 on the subject |
| | |
| --- | --- |
| Reply | Message 48 of 51 on the subject |
| | |
| --- | --- |
| Reply | Message 49 of 51 on the subject |
| | |
| --- | --- |
| Reply | Message 19 of 20 on the subject |
"Toda causa tiene su efecto; todo efecto tiene su causa; todo sucede de acuerdo a la ley; la suerte no es más que el nombre que se le da a la ley no reconocida; hay muchos planos de casualidad, pero nada escapa a la Ley".
La suerte es una palabra vana, y si bien existen muchos planos de causas y efectos, dominando los superiores a los inferiores, aun así ninguno escapa totalmente a la Ley.

Los hermetistas conocen los medios y los métodos por los cuales se pude ascender más allá del plano ordinario de causas y efectos, hasta cierto grado, y alcanzando mentalmente el plano superior se convierten en causas en vez de efectos.

Las muchedumbres se dejan llevar, arrastradas por el medio ambiente que las envuelve, por los miedos o por los deseos y voluntades de los demás, si éstos son superiores a las de ellas.
Pero los Maestros, habiendo alcanzado el plano superior, dominan sus modalidades, sus caracteres, sus cualidades y poderes, así como el medio ambiente que los rodea, convirtiéndose de esta manera en dirigentes, en vez de ser los dirigidos.

Ayudan a las masas y a los individuos a divertirse en el juego de la vida, en vez de ser ellos los jugadores o los autómatas movidos por ajenas voluntades. Utilizan el principio, en vez de ser sus instrumentos.
busquen mis otros post.
| | |
| --- | --- |
| Reply | Message 20 of 20 on the subject |
APARENTEMENTE, EL MITO DE LA TIERRA HUECA TIENE ORIGEN EN LA MANZANA, YA QUE SI UNO CORTA LA MISMA EN LA MITAD (SIMBOLO DEL ECUADOR TERRESTRE) TENEMOS UNA ESTRELLA DE 5 PUNTAS. RECORDEMOS QUE LA PASCUA ES EN EL EQUINOCCIO, OSEA CUANDO EL SOL ESTA FRENTE EN EL ECUADOR. OSEA QUE EN ESTE MARCO, LA TIERRA TAMBIEN ES UN SIMBOLO DE LA MANZANA. PROVERBIOS 25:11 ES EVIDENTE EN ESTE MARCO ES QUE LOS CONSTRUCTORES DEL VATICANO, SABIEN QUE LA TIERRA ERA REDONDA. SI NO ES ASI, PREGUNTO: ¿PORQUE CONSTRUYERON EL CASTILLO SAN ANGELO (TIENE FORMA DE ESTRELLA DE 5 PUNTAS) EN EL MARCO AL EQUINOCCIO? TODO EL PLANTEO HISTORICO DE QUE LA IGLESIA CATOLICA DEFENDIA O QUE CREIA QUE LA TIERRA ES PLANA, SI UNO LO VE DESDE EL PUNTO DE VISTA DE LA CONSTRUCCION DEL VATICANO, ES OBVIO QUE NO TIENE SUSTENTO. UN POCO ESTE ES EL MENSAJE DE LA PELICULA "ANGELES Y DEMONIOS". ¿PREGUNTO DEL PORQUE LA RELACION DE LA MANZANA CON LA RESURRECCION DE CRISTO EN EL MARCO A MARIA MAGDALENA? LA RESPUESTA ES OBVIA. EN REALIDAD LA MANZANA TIENE FORMA DE TOROIDE. ESE ES EL NEXO CON LA ROSCA DE PASCUA. LA TIERRA, EN EL MARCO DE LOS CIRCULOS DE VAN HALEN, TAMBIEN TIENE REFERENCIA AL TOROIDE. EN ESTE MARCO EL DIAMETRO DE LA ESFERA TAMBIEN ES UN "AGUJERO DE GUSANO". ES OBVIO QUE EL MISMO ES INFERIOR A LA LONGITUD DE LA CIRCUNFERENCIA DE LA MISMA. EL NEXO VENUS (ESTRELLA DE 5 PUNTAS), EN EL MARCO A LA RESURRECCION DEL SEÑOR ES OBVIO. VUELVO CON ESTA PREGUNTA:
¿COMO LOS CONSTRUCTORES DEL VATICANO SABIAN LA RELACION VENUS CON EL EQUINOCCIO EN EL MARCO A LA MANZANA (TOROIDE)? ES OBVIO, QUE SABIAN QUE LA TIERRA ES REDONDA.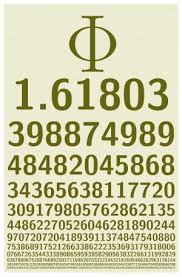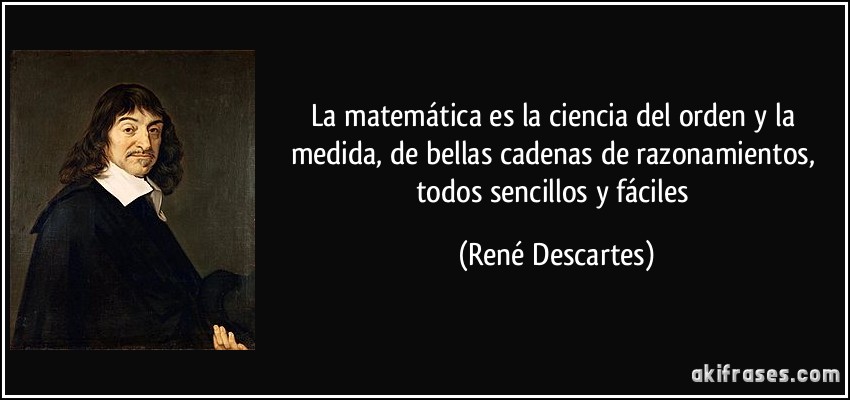 First
Previous
6 a 20 de 20
Next
Last
©2022 - Gabitos - All rights reserved