General: SIMBOLO PERDIDO (LLAVE DE SALOMON-BROWN)15 DE SEPTIEMBRE-DIA DE LA SANTA CRUZ
Choose another message board
| | |
| --- | --- |
| Reply | Message 1 of 24 on the subject |
EL LIBRO QUE ESCRIBIO DAN BROWN, EN FUNCION A TROMPETAS DEL 15 DE SEPTIEMBRE DEL AÑO 2008, LA MISMA SECUENCIA LUNAR EN LA CUAL, SE CUMPLIO EL BICENTENARIO DE LA REVOLUCION FRANCESA Y QUE FRANSUA MITERRAND, UN MASON DE GRADO 33, INAGURO LA PIRAMIDE DE LOUVRE.
| | |
| --- | --- |
| Reply | Message 10 of 24 on the subject |
| | |
| --- | --- |
| Reply | Message 11 of 24 on the subject |
DOMO DEL TEMPLO DE SAN PEDRO (LA SANTA CRUZ/ LETRA T / TIEMPO) NOS SEÑALIZA EL RELOJ DEL VATICANO ("EXPERIMENTO FILADELFIA") - FIESTA DE LA SANTA CRUZ (14/15 DE SEPTIEMBRE / "THE LOST SYMBOL" (DAN BROWN))
| | |
| --- | --- |
| Reply | Message 12 of 24 on the subject |
| | |
| --- | --- |
| Reply | Message 13 of 24 on the subject |
| | |
| --- | --- |
| Reply | Message 14 of 24 on the subject |
The Royal Secret of Freemasonry
Well again the most simple explanation for a complex theory is often the closest to the truth.
There are probably numerous different interpretations of the Masonic "Royal Secret" and it is a matter which is clouded by "obfuscation ("
concealment of intended meaning in communication, making communication confusing, intentionally ambiguous, and more difficult to understand
")" which you appear to be intent on adding to.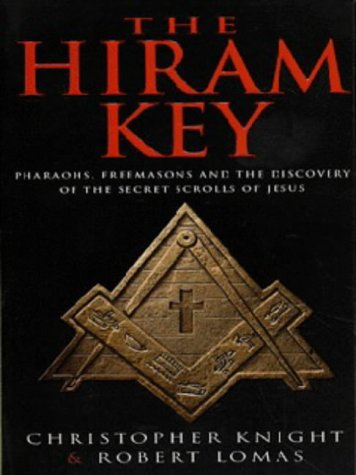 The matter is simplified in the work by two Masonic authors Knight and Lomas, "The Hiram Key," where the Royal Secret is made simple and clear.
The simple truth of the matter is that Masonry is a cult whose rituals are "based" upon ancient "King making" rituals, and the simple Royal Secret is that they are a Messianic cult with a secret "Royal (i.e., a secret king).
Of course I state such a simple explanation only for the benefit of others here, and not for your benefit "Raphael," since apparently the only explantions which mean anything to you are your own complex explanations for simple matters, and all others who would dispute your nonsense are obviously ignorant and unenlightened.
On the Holy Guardian Angel Raphael
I also utilise the angelic invocation of "Raphael (Hebrew: "God Heals;" more on: )" on other Internet profiles, particularly in the GLBT Internet world, and I have to point out to you that invocations of Holy Guradian Angels are very serious matters, which can also the destroy, corrupt and drive insane the "host" if they misuse the invocation and fail in the attempt.
Your "raphael" - prophet personification is one of the most apalling I have ever come accross.
I shall await the usual showering of ignorance and abuse which you seem to shower almost everyone with who fails to recognise your alleged divinity.
Lux
| | |
| --- | --- |
| Reply | Message 164 of 164 on the subject |
| | |
| --- | --- |
| Reply | Message 15 of 24 on the subject |
| | |
| --- | --- |
| Reply | Message 16 of 24 on the subject |
Related to Mykah's post, focusing on the pyramid symbology and the two faces.
http://www.davidicke.com/forum/showp...&postcount=166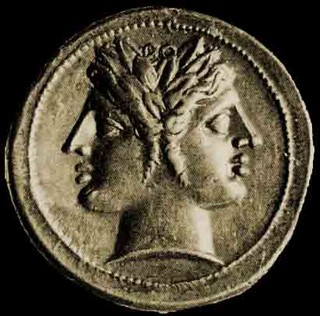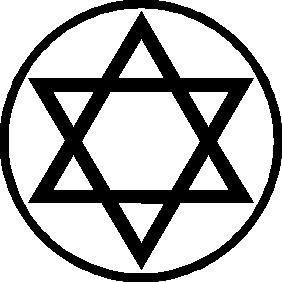 I began to think of the celtic notions of above and below.
Think of a large tree, we only see half of the tree. We look in amazement and wonderment at the life that is harboured in its branches and the incredible atmospheric processing factory the tree is. We forget that below us is the other half of the tree, its roots providing a harbour for an entire ecosystem, and the roots are an enormous chemical processing plant.
Duir - Double-ended oak treeThis picture comes from an ancient druid grove in Derby and shows an oak tree (Duir) with its branches and roots entwined to make the circle of life. In the 90s an ancient oak tree was uncovered as the sea went very far out on the Norfolk coast. It had been
buried upside-down within a circle of posts
, a woodhenge. Time Team built a replica of it that was most impressive and gave you a strong sense of what the place must have been about.
The concept of burying the tree upside-down, so its branches were in the earth and its roots in the heavens has lots of esoteric symbolism.
http://elensentier.wordpress.com/201...gham-duir-oak/
Two faces of the same coin.
I think of the pyramids coming in pairs. The depiction of the Star of David on the Israeli national flag is for me an indication of a double pyramid, one facing up, the other, subterranean facing down,
The pyramids true power was not just the enormous energies it sends up into the atmosphere, image those same huge energies also being transmitted downwards, or perhaps the underside pyramid focuses the subterranean energies into the above ground pyramid?
I have often wondered what is beneath Silbury Hill, not just what is in it.
The Nile as Tree of Life:
but which is the root and which is the branch? What is up and what is down? For the Ancients, The Med was the bottom of Egypt, South was at the top. The Delta is the roots.
Black is white. Above is below. Top is down.
---
Last edited by white horse; 28-07-2013 at

07:54 AM

.
| | |
| --- | --- |
| Reply | Message 17 of 24 on the subject |
| | |
| --- | --- |
| Reply | Message 18 of 24 on the subject |
| | |
| --- | --- |
| Reply | Message 19 of 24 on the subject |
LLAVE DE ORO Y DE PLATA AL IGUAL QUE LA MANZANA
| | |
| --- | --- |
| Reply | Message 285 of 285 on the subject |
| | |
| --- | --- |
| Reply | Message 127 of 131 on the subject |
| | |
| --- | --- |
| Reply | Message 128 of 131 on the subject |
| | |
| --- | --- |
| Reply | Message 129 of 131 on the subject |
| | |
| --- | --- |
| Reply | Message 130 of 131 on the subject |
| | |
| --- | --- |
| Reply | Message 131 of 131 on the subject |
MATEO 16:18 (NUMERO DE ORO)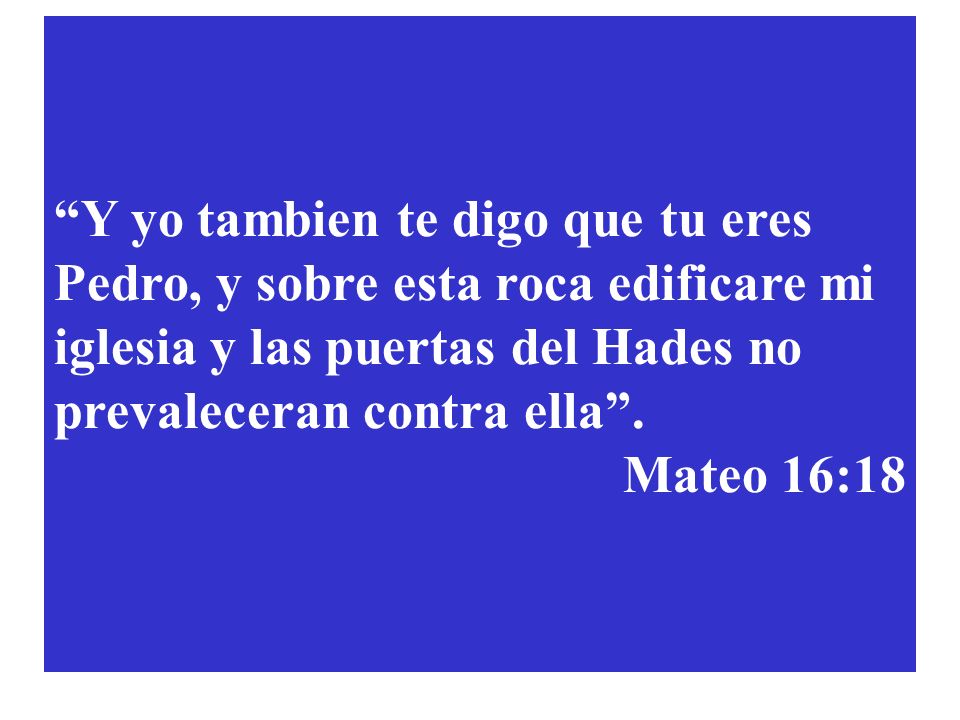 | | |
| --- | --- |
| Reply | Message 11 of 11 on the subject |
| | |
| --- | --- |
| Reply | Message 20 of 24 on the subject |
| | |
| --- | --- |
| Reply | Message 21 of 24 on the subject |
| | |
| --- | --- |
| Reply | Message 22 of 24 on the subject |
Begin your stay in the capital of the Hashemite kingdom of Jordan, Amman, it's safe, friendly and up to date. No more than five hours' drive from anywhere in the country, it is a convenient pace to base your tour. Gleaming white buildings in contemporary styles coexist with turn of the century villas, and trendy boutiques compete with richly colorful bazaars. A varied cuisine awaits you, as much as the Savory sweets and mezuzah of traditional Arabic restaurants. Add to this energetic mix the mystique of old Amman the Citadel and its defensive walls, the magnificent Roman Theater - and you have a tourist destination of unmatched appeal.
Amman is the modern and ancient capital of Jordan, formerly the Ammonite capital city of Rabbath - Ammon, and later the Geraeco Roman city called Philadelphia. Originally spread over seven hills like Rome, Ammon now covers at least nineteen hills. It is a city of contrasts, a mixture of ancient and modern.
Often referred to as "the white city" Amman's houses are built on many hillsides, and form a great canvas of overlapping beiges, ochres and whites. The outstanding whiteness is the result of the white stones of the country used in construction rough hewn, smooth or lightly veined, and even polished white marble.

The city, with its population of over a million, is crowned by the Citadel, a hill with the ruins of the Temple of Hercules, and a museum with artifacts dating back to the earliest settlement in the region some 700,000 years ago. At the foot of the Citadel is the 5,000 seat Roman theater.

Still rapidly growing, Amman is a busy commercial and administrative center with many fine hotels, night clubs and discos as well as modern facilities for sporting events, conventions and conferences. There is a wide spectrum of restaurants to meet every taste, offering choices of food ranging from Arabic through a variety of international specialties and fast food.

Experienced travel agents are on hand in all the hotels to handle every conceivable travel need. Amman's Queen Alia International Airport is located south of the city and is served by taxi and bus transportation.
http://www.petravenushotel.com/amman.htm
| | |
| --- | --- |
| Reply | Message 23 of 24 on the subject |
rom:

Cajeli (Original message)

Sent: 03/09/2017 20:30
LA TORRE DE MAGDALA
De María Magdalena se cree que su nombre indica que ella pertenecía a la ciudad de Magdala, del hebreo migdál que significa "ciudad de las torres", la cual ha querido ser asociada con un puerto pesquero, aledaño a una región donde proliferaban los burdeles.
Su fama de prostituta se origina cuando la iglesia católica la quiso identificar con la mujer pecadora que ungió con perfumes a Jesús, en la casa de Simón el fariseo; sin embargo el pasaje de Lucas 7.36-50 donde se registra este hecho, no da el nombre de la mujer a quien Jesús le perdona sus pecados, ni mencionan los 7 demonios de los que Jesús libró a la Magdalena.
Aunque en el Evangelio no se dice que ella fuera viuda o casada, tampoco se dice que fuera soltera, o una prostituta. Estuvo relacionada con mujeres importantes como la esposa del intendente de Herodes, y ayudó a financiar con sus bienes el ministerio de Jesús. Teniendo en cuenta que migdal significa torre, el nombre de María Magdalena la muestra como mujer vigilante, como una atalaya.
Precisamente esta mujer permaneció atenta a todos los acontecimientos durante el ministerio de Jesús; estuvo presente "mirando de lejos" la crucifixión del Señor, junto con el grupo de mujeres que lideraba; fue ella quien vio el lugar donde Jesús era puesto luego de morir. También fue quien vio quitada la piedra del sepulcro el primer día de la semana; y fue quien primero vio a Jesús resucitado, y salió apresurada para anunciar las Buenas Nuevas.
Con su don especial de permanecer atenta, se asemeja a las cinco vírgenes sensatas que manutuvieron aprovisionadas sus lámparas hasta la llegada del Novio. La bendigo, y reconozco que la iglesia de Jesucristo necesita Atalayas como esta mujer, la cual representa a la iglesia fiel y vigilante que será la esposa del Cordero
First
Previous
2 to 12 of 12
Next
Last
| | |
| --- | --- |
| Reply | Message 2 of 12 on the subject |
From:

Rolmen

Sent: 03/09/2017 22:32
Muy bonito cuento, ¿Quién es el autor? Quizá Wilde, o tal vez Andersen, o Dumas? O sería el judío Raigorodsky? Qué sé yo, pero el cuento es fascinante, sobretodo, en la parte narrativa en la cual especifica que estuvo, María Magdalena, presente en muchos acontecimientos y me pregunto, de que viviría esa mujer que tenía

espacio de tiempo

para estar de fisgona, de verdad que se las inventan para tener entretenidos a los lectores creyentes de fábulas y la iglesia católica no pierde tiempo, la declara santa para seguir agregando adeptos y claro, digo esto esperando no ofender a nadie.
| | |
| --- | --- |
| Reply | Message 3 of 12 on the subject |
From:

Cajeli

Sent: 03/09/2017 22:43
La historia en realidad es algo más profunda.
María Magdalena era una mujer muy joven que cuidaban sus padres sabiendo que estaba endemoniada.
Sufría de neurosis y epilepsia, de esa manera se reflejaba su enfermedad espiritual, y por esto fue sanada por Jesús. No hay bases para afirmar que era prostituta, eso fue una enseñanza falsa, o mal entendido desde que en un sermón al Papa Gregorio I se le ocurrió decir que fue la mujer pecadora que ungió a Jesús con perfumes
| | |
| --- | --- |
| Reply | Message 4 of 12 on the subject |
From:

Rolmen

Sent: 04/09/2017 00:26
Bueno

Cajeli

, real o no, es irrelevante, pero si, creo es una fantasía, es como tú mismo afirmas que el tal Gregorio I se le ocurrió que dicho personaje era una trabajadora sexual, bien pudo este sujeto u otro crear o tergiversar historias que luego, repetidas una y mil veces, con el tiempo se dan como verídicas, hay quienes afirman que esta mujer fue amante de Jesús Cristo e incluso tuvo vástagos de esa relación y no lo afirmo yo, sino está en boca de mucha gente y por ello te digo que las historias están trabucadas.
Esta es otra región de Marte, Cydonia Mensae a 33ºN y 13ºW
sidon esta en el paralelo 33
CYDONIA EN MARTE Y EL 33

| | |
| --- | --- |
| Reply | Message 5 of 12 on the subject |
From:

Cajeli

Sent: 04/09/2017 00:32
Este pasaje puede relacionarse con María Magdalena...
MATEO
15:21 Saliendo Jesús de allí, se

FUE A LA REGIÓN DE TIRO Y SIDÓN.

15:22 Y he aquí una mujer cananea que había salido de aquella región clamaba, diciéndole: ¡Señor, Hijo de David, ten misericordia de mí!

Mi hija es gravemente atormentada por un demonio.


15:23 Pero Jesús no le respondió palabra. Entonces acercándose sus discípulos, le rogaron, diciendo: Despídela, pues da voces tras nosotros.
15:24 El respondiendo, dijo:

No soy enviado sino a las ovejas perdidas de la casa de Israel.


15:25 Entonces ella vino y se postró ante él, diciendo: ¡Señor, socórreme!
15:26 Respondiendo él, dijo:

No está bien tomar el pan de los hijos, y echarlo a los perrillos

.


15:27

Y ella dijo: Sí, Señor; pero aun

los perrillos

comen de las migajas que caen de la mesa de sus amos.


15:28 Entonces respondiendo Jesús, dijo:

Oh mujer, grande es tu fe; hágase contigo como quieres. Y su hija fue sanada desde aquella hora.


15:29 Pasó Jesús de allí y vino junto al mar de Galilea; y subiendo al monte, se sentó allí.
15:30 Y se le acercó mucha gente que traía consigo a cojos, ciegos, mudos, mancos, y otros muchos enfermos; y los pusieron a los pies de Jesús, y los sanó;
15:31 de manera que la multitud se maravillaba, viendo a los mudos hablar, a los mancos sanados, a los cojos andar, y a los ciegos ver; y glorificaban al Dios de Israel.

15:32 Y Jesús, llamando a sus discípulos, dijo:

Tengo compasión de la gente, porque ya hace tres días que están conmigo, y no tienen qué comer; y enviarlos en ayunas no quiero, no sea que desmayen en el camino.


15:33 Entonces sus discípulos le dijeron: ¿De dónde tenemos nosotros tantos panes en el desierto, para saciar a una multitud tan grande?
15:34 Jesús les dijo:

¿Cuántos panes tenéis?

Y ellos dijeron: Siete, y unos pocos pececillos.
15:35 Y mandó a la multitud que se recostase en tierra.
15:36 Y tomando los siete panes y los peces, dio gracias, los partió y dio a sus discípulos, y los discípulos a la multitud.
15:37 Y comieron todos, y se saciaron;

y recogieron lo que sobró de los pedazos, siete canastas llenas.


15:38 Y eran los que habían comido, cuatro mil hombres, sin contar las mujeres y los niños.
15:39 Entonces, despedida la gente,

entró en la barca

, y vino a la región de Magdala.
SIRIO ES LA CONSTELACION DEL PERRO/ CAN MAYOR
NOTEN EL NEXO DE DAN, CON LA SERPIENTE (VENECIA) Y EL CABALLO (PLAZA SAN MARCOS)
7. Génesis 49:17 Será

Dan

SERPIENTE junto al camino, Víbora junto a la senda, Que muerde los talones del

caballo

, Y hace caer hacia atrás al jinete.
| | |
| --- | --- |
| Reply | Message 24 of 24 on the subject |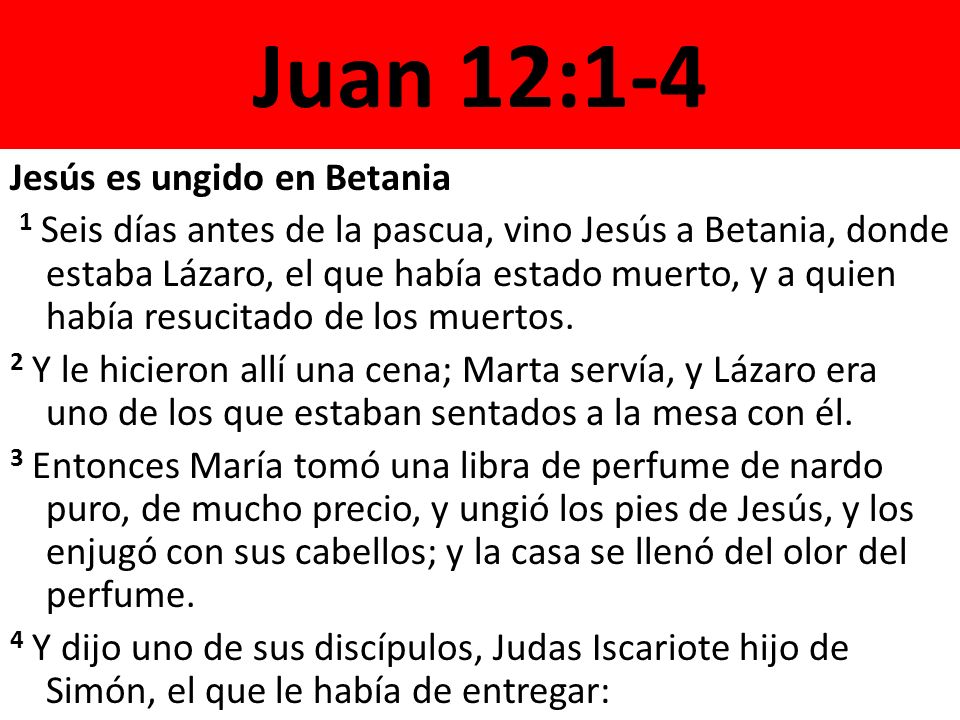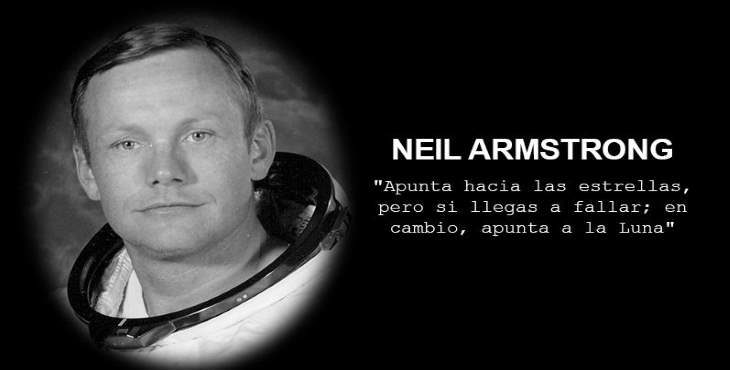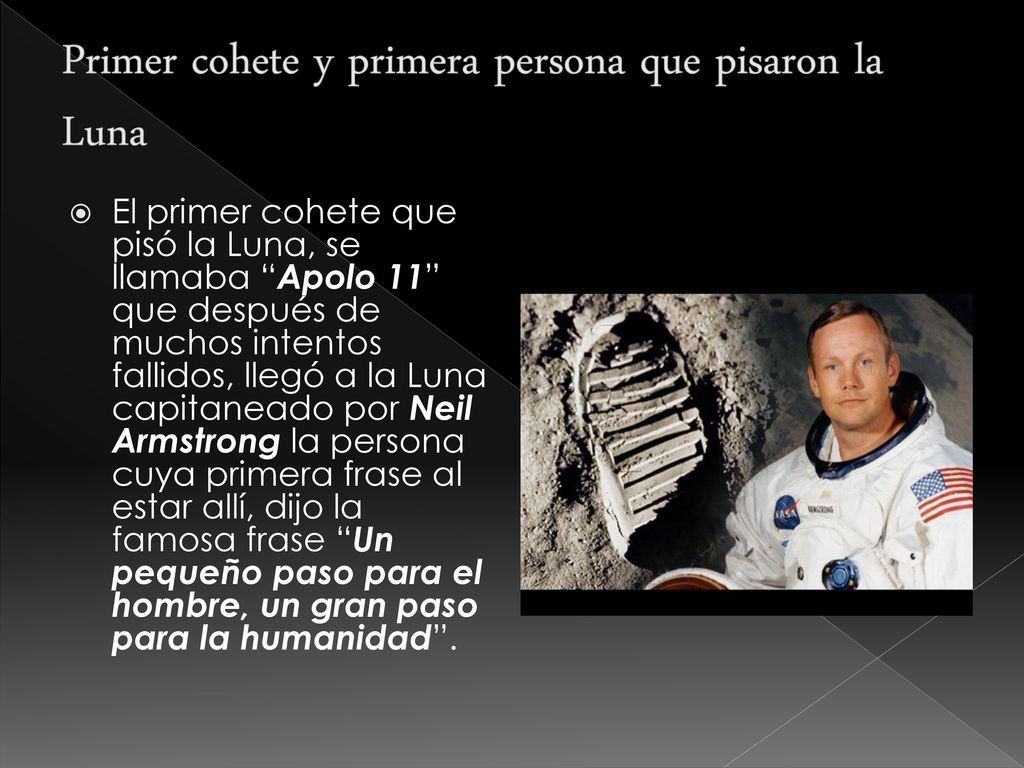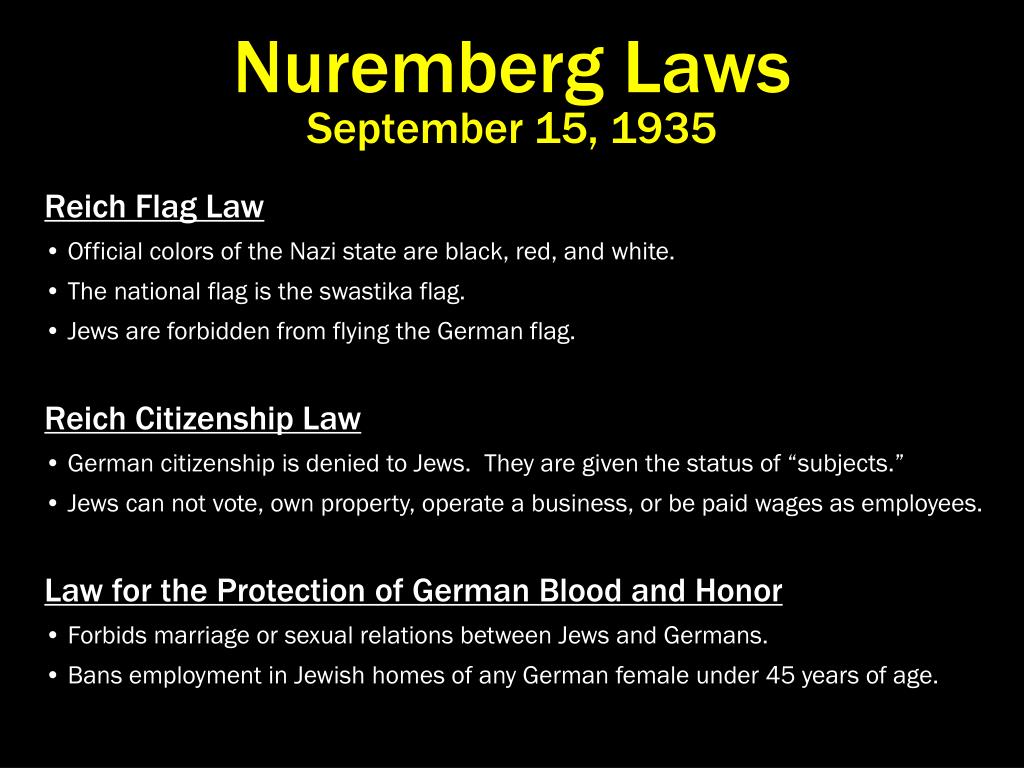 First
Previous
10 a 24 de 24
Next
Last
©2022 - Gabitos - All rights reserved