General: GEMATRIA JERUSALEN ES IGUAL A 864-NEXO CON SIRIO Y EL CENTRO DE LA GALAXIA
Choose another message board
| | |
| --- | --- |
| Reply | Message 1 of 57 on the subject |
Mat 23:37 O Jerusalem, Jerusalem, thou that killest the prophets, and stonest them which are sent unto thee, how often would I have gathered thy children together, even as a hen gathereth her chickens under her wings, and ye would not!

Verse # = 23956 | Words =31 | Letters = 188
Data from Strong's Concordance
KJV
Greek
Strong's #
Value

O Jerusalem,

Ιερουσαλημ

G2419 Hierousalem
864

Jerusalem,

Ιερουσαλημ

G2419 Hierousalem
864
[thou] that killest
αποκτεινω
G0615 apokteino
1336
the prophets,
προφητης
G4396 prophetes
1266
and
και
G2532 kai
31
stonest
λιθοβολεω
G3036 lithoboleo
1026
them which are sent
αποστελλω
G0649 apostello
1516
unto
προς
G4314 pros
450
thee,
αυτος
G0846 autos
971
how often
ποσακις
G4212 posakis
581
would I
θελω
G2309 thelo
844
have gathered
επισυναγω
G1996 episunago
1549

(untranslated)

επισυναγω
G0000 episunago
1549
thy
σου
G4675 sou
670

(untranslated)

ος
G3739 hos
270
children
τεκνον
G5043 teknon
495
together,
επισυναγω
G1996 episunago
1549
even as
τροπος
G5158 tropos
820
a hen
ορνις
G3733 ornis
430
gathereth
επισυναγω
G1996 episunago
1549
her
εαυτου
G1438 heautou
1176
chickens
νοσσιον
G3556 nossion
650
under
υπο
G5259 hupo
550
[her] wings,
πτερυξ
G4420 pterux
945
and
και
G2532 kai
31
ye would
θελω
G2309 thelo
844
not!
ου
G3756 ou
470
| | |
| --- | --- |
| Reply | Message 43 of 57 on the subject |
3. Génesis 35:16 Después partieron de Bet-el; y había aún como media legua de tierra para llegar a Efrata, cuando dio a luz Raquel, y hubo TRABAJO en su parto.
4. Génesis 35:17 Y aconteció, como había TRABAJO en su parto, que le dijo la partera: No temas, que también

tendrás este hijo

.
2. Génesis 1:4: Y vio Dios que la LUZ era buena; y separó Dios la LUZ de las tinieblas.
3. Génesis 1:5: Y llamó Dios a la LUZ Día, y a las tinieblas llamó Noche. Y fue la tarde y la mañana un día.
51. Génesis 35:6: Y llegó Jacob a LUZ, que está en tierra de Canaán (esta es Bet-el), él y todo el pueblo que con él estaba.
52. Génesis 35:16: Después partieron de Bet-el; y había aún como media legua de tierra para llegar a Efrata, cuando dio a LUZ Raquel, y hubo t

raba

jo en su parto.
1. Génesis 35:18 Y aconteció que al salírsele el alma (pues murió), llamó su nombre Benoni; mas su padre lo llamó

Benjamín

.
| | |
| --- | --- |
| Reply | Message 44 of 57 on the subject |
LA

TORRE DE BABEL, OSEA LA UNION ENTRE EL CIELO Y LA TIERRA, ES UN "AGUJERO DE GUSANO".

EN ESTE MARCO ES EL GRIAL MISMO. SIMBOLIZA LA UNION ENTRE EL CIELO Y LA TIERRA, O LA CUADRATURA DEL CIRCULO (CIRCULO=CIELO; CUADRADO=TIERRA) O LA ESCUADRA Y EL COMPAS MASONICO. ES OBVIA LA CONNOTACION CON LA "ESCALERA DE JACOB". MAGDALENA TIENE CONNOTACION CON EL MISMO TERMINO TORRE EN HEBREO.
1. Josué 15:37 Zenán, HADASA,

Migdal

-gad,
2. Ester 2:7 Y había criado a HADASA, es decir, Ester, hija de su tío, porque era húerfana; y la joven era de hermosa figura y de buen parecer. Cuando su padre y su madre murieron, Mardoqueo la adoptó como hija suya.
ESTHER=ISHTAR=STAR GATE=PUERTA ESTELAR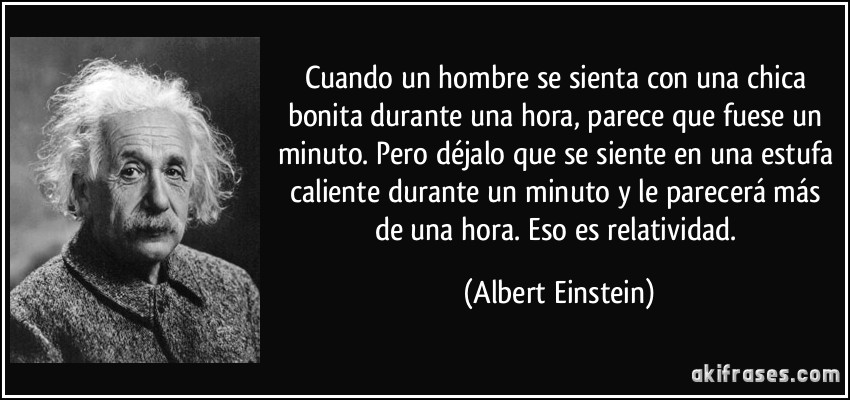 1 Pedro 5:13: La iglesia que está en Babilonia, elegida juntamente con vosotros, y Marcos mi HIJO, os saludan.
HECHOS 12:12 / 33 / JUAN MARCOS
ESTRELLA DE 6 PUNTAS = 33 = 2 TRIANGULOS CRUZADOS =ALQUIMIA
BABILONIA ESTABA EN EL PARALELO 33 Y ERA UNA CIUDAD DE 7 COLINAS.
milky way

in Simple Gematria Equals: 119

(

m 13

i9

l 12

k 11

y 25

0

w 23

a1

y 25

)
queen mary

in Simple Gematria Equals: 119

(

q 17

u 21

e5

e5

n 14

0

m 13

a1

r 18

y 25
hebrew calendar

in Simple Gematria Equals: 119

(

h8

e5

b2

r 18

e5

w 23

0

c3

a1

l 12

e5

n 14

d4

a1

r 18
mary magdalene

in Simple Gematria Equals: 119

(

m 13

a1

r 18

y 25

0

m 13

a1

g7

d4

a1

l 12

e5

n 14

e5
| | |
| --- | --- |
| Reply | Message 45 of 57 on the subject |
VERSICULO BIBLICO QUE "ANTICIPO" INFERNO, ESCRITO POR DAN BROWN
DAN BROWN= SERPIENTE= "AGUJERO DE GUSANO"
NOTEN EL NEXO DE DAN, CON LA SERPIENTE (VENECIA) Y EL CABALLO (PLAZA SAN MARCOS)
7. Génesis 49:17 Será Dan SERPIENTE junto al camino, Víbora junto a la senda, Que muerde los talones del caballo, Y hace caer hacia atrás al jinete.
7. Mateo 23:33 ¡Serpientes, generación de víboras! ¿Cómo escaparéis de la condenación del INFIERNO?
MON

TE HER

MON

(TRIBU DE DAN)
MON / MOON / LUNA / TRANSFIGURACION
EL VERDADERO VALOR DE PI, AL ESTAR RELACIONADO CON EL NUMERO PHI Y EL CUATRO EVIDENCIA EL NEXO CON EL SABADO LUNAR, EN EL CONTEXTO AL CUARTO MANDAMIENTO, CUATRO FASES E INCLUSO QUE LA LUNA FUE CREADA EN EL CUARTO DIA. LA CLAVE ES SU NEXO CON EL NUMERO CUATRO.
MEZQUITA DE SANTA SOFIA EN ESTAMBUL, TURQUIA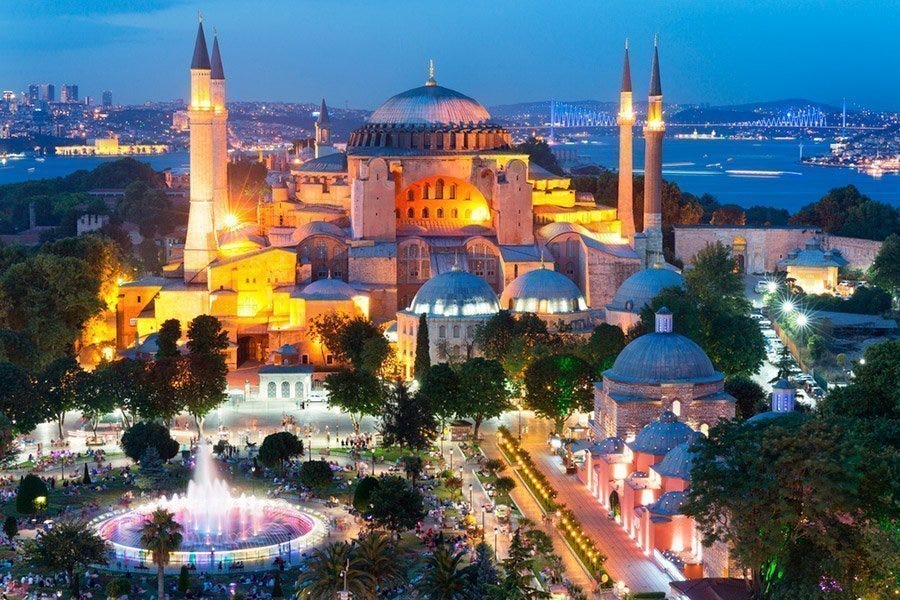 | | |
| --- | --- |
| Reply | Message 46 of 57 on the subject |
| | |
| --- | --- |
| From: Alcoseri (Original message) | Sent: 14/04/2013 11:57 |
T
ras los proyectos espaciales se esconde algún grupo iniciático de corte masónico o iluminista que pretende retomar ese contacto. Sus sospechas se fundamentan en que muchos de los lanzamientos y aterrizajes del proyecto Apollo tienen lugar coincidiendo con significativos alineamientos con la constelación de Orión. Y son tantos que descarta que puedan ser atribuidos a la casualidad. El 20 de julio, sin ir más lejos, el día en que el módulo lunar descendió sobre la superficie de nuestro satélite, coincide curiosamente con el inicio del calendario egipcio. De ahí deduce que "alguien" con notable influencia en el seno de la NASA venera al dios Osiris cuya expresión estelar es, precisamente, la constelación de Orión. Todavía hay más. Treinta y tres minutos después de alunizar (33 son los grados de la mayoría de ritos francmasónicos),

Sirio se alineaba perfectamente con el horizonte lunar mientras era perfectamente visible Orión, a 19,5º de altura

. ¿Casualidad? El logotipo de la misión Apollo incluye la constelación de Orión En absoluto. Los lugares de alunizaje de las misiones Apollo fueron seleccionadas por Eugenio Shoemaker y el geólogo Farouk Al Baz, este último, curiosamente, estuvo involucrado en una investigación arqueológica que pretendía explorar el interior de la Gran Pirámide de Keops mediante técnicas de geo-radar. La Gran pirámide, como es sabido, presenta notables alineaciones estelares, algunas de las más significativas tienen lugar con Sirio y Orión. - Leer más en: https://groups.google.com/group/secreto-masonico/browse_thread/thread/4f5e506dda56593/c14a7f2961b1f184?lnk=gst&q=orion#c14a7f2961b1f184
| | |
| --- | --- |
| Reply | Message 27 of 27 on the subject |
| | |
| --- | --- |
| Reply | Message 282 of 282 on the subject |
| | |
| --- | --- |
| Reply | Message 47 of 57 on the subject |
| | |
| --- | --- |
| Reply | Message 48 of 57 on the subject |
25920 AÑOS SE CREE QUE SON LOS AÑOS QUE DURAN LA PRECESION DE LOS EQUINOCCIOS
| | |
| --- | --- |
| Reply | Message 49 of 57 on the subject |
Wormholes

Thorne believes there could be another type of tunnel-like structure existing in the universe that could be used for a time travel portal. Wormholes, also called Einstein-Rosen Bridges, are considered to have the most potential for time travel if they do exist. Not only could they allow us to travel through time, they could allow us to travel many light-years from Earth in only a fraction of the amount of time that it would take us with conventional space travel methods.

Wormholes are considered possible based on Einstein's theory of relativity, which states that any mass curves spacetime. To understand this curvature, think about two people holding a bed sheet up and stretching that sheet tight. If one person were to place a baseball on the bed sheet, the weight of the baseball would roll to the middle of the sheet and cause the sheet to curve at that point.
Now, if a marble were placed on the edge of the same bed sheet it would travel toward the baseball because of the curve.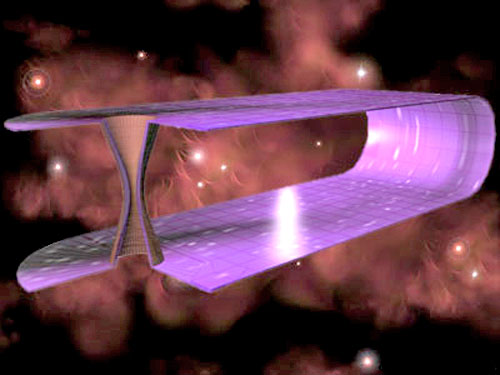 Imagining space as a curved, two-dimensional plane,
wormholes like this could be formed by two masses applying enough force on spacetime
to create a tunnel connecting distant points in the universe.

In this example, space is depicted as a two-dimensional plane rather than the four dimensions that actually make up spacetime. Imagine that this sheet is folded over, leaving a space between the top and bottom. Placing the baseball on the top side will cause a curvature to form. If an equal mass were placed on the bottom part of the sheet at a point that corresponds with the location of the baseball on the top, the second mass would eventually meet with the baseball. This is similar to how wormholes might form.

In space, masses that place pressure on different parts of the universe could eventually come together to form a tunnel -- this is a wormhole. We could then travel from Earth to another galaxy and back relatively quickly (within a lifetime). For instance, let's picture a scenario in which we would want to travel to Sirius, a star that's seen in the Canis Major constellation just below Orion.
Sirius is about 9 light-years from Earth, which is about 54 trillion miles (90 trillion km).
Obviously, this distance would be far too great for space travelers to traverse and return in time to tell us about what they saw there. So far, the farthest people have traveled into space is to the moon, which is only about 248,548 miles (about 400,000 km) away from Earth. If we could find a wormhole that connected us to the space around Sirius, then we could cut the time considerably by avoiding the trillions of miles that we would have to cross with traditional space travel.

So how does all of this relate to time travel? We'll find out in the next section.



Yet another theory for how we might travel back and forth through time uses the idea of cosmic strings, proposed by Princeton physicist J. Richard Gott in 1991. These are - as their name suggests - string-like objects that some scientists believe were formed in the early universe. These strings may line the entire length of the universe and are under immense pressure - millions upon millions of tons.

These cosmic strings, which are thinner than an atom, would generate an enormous amount of gravitational pull on any objects that pass near them.
Objects attached to a cosmic string could travel at incredible speeds, and because their gravitational force distorts spacetime, they could be used for time travel. By pulling two cosmic strings close together, or one string close to a black hole, it might be possible to warp spacetime enough to create closed time-like curves.

A spacecraft could be turned into a time machine by using the gravity produced by the two cosmic strings, or the string and black hole, to propel itself into the past. To do this, it would loop around the cosmic strings. However, there is still much speculation as to whether these strings exist, and if they do, in what form. Gott himself said that in order to travel back in time even one year, it would take a loop of string that contained half the mass-energy of an entire galaxy.
And, as with any time machine, you couldn't go back farther than the point at which the time machine was created.



Time Travel Physics

As we discussed earlier, the theory of relativity states that as the velocity of an object nears the speed of light, time slows down. Scientists have discovered that even at the speeds of the space shuttle, astronauts can travel a few nanoseconds into the future. To understand this, picture two people, person A and person B. Person A stays on Earth, while person B takes off in a spacecraft.
At takeoff, their watches are in perfect sync. The closer person B's spacecraft travels to the speed of light, the slower time will pass for person B (relative to person A). If person B travels for just a few hours at 50 percent the speed of light and returns to Earth, it will be obvious to both people that person A has aged much faster than person B.
This difference in aging is because time passed much faster for person A than person B, who was traveling closer to the speed of light. Many years might have passed for person A, while person B experienced a time lapse of just a few hours. Find out more about this twin paradox in How Special Relativity Works.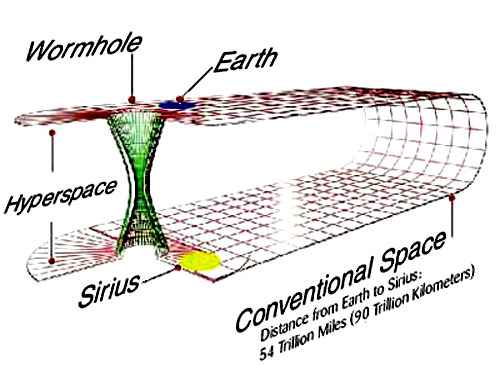 Wormholes could allow you to travel into the past and the future.

If wormholes could be discovered, it might allow us to travel to the past as well as the future. Here's how it would work: Let's say the mouth of the wormhole is portable. Then person B in the example above, who traveled at 50 percent of light speed into space for a few hours, could carry one wormhole mouth into space, while the mouth at the opposite end of the wormhole would stay with person A on Earth.
The two people would continue to see one another as person B traveled into space. When person B returned to Earth a few hours later, a few years may have passed for person A. Now, when person A looks through the wormhole that traveled into space, that person will see him or herself at a younger age, the age he or she was when person B launched into space.
The cool thing about it is that the older person A would be able to step into the past by entering the wormhole, while the younger person B could step into the future.



Problems with Time Travel

If we are ever able to develop a workable theory for time travel, we would open up the ability to create very complicated problems called paradoxes. A paradox is defined as something that contradicts itself.
Here are two common examples:
Let's say, for the sake of argument, that you could travel back to a time before you were born. The mere fact that you could exist in a time before you were born creates a paradox. If you were born in 1960, how could you exist in 1955?


Possibly the most famous paradox is the grandfather paradox. What would happen if a time traveler went back and killed one of his or her ancestors before the traveler was born? If the person killed his or her grandfather, then how could that person be alive to go back and kill his or her grandfather? If we could change the past, it would create an infinite number of paradoxes.
Another theory regarding time travel brings up the idea of parallel universes, or alternative histories. Let's say that you do travel back to meet your grandfather when he was a boy. In the theory of parallel universes, you may have traveled to another universe, one that is similar to ours, but has a different succession of events.
For instance, if you were to travel back in time and kill one of your ancestors, you've only killed that person in one universe, which is no longer the universe that you exist in. And if you then try to travel back to your own time, you may end up in another parallel universe and never be able to get back to the universe you started in.

The idea here is that every action causes the creation of a new universe, and that there are an infinite number of universes that exist. When you killed your ancestor, you created a new universe, a universe that was identical to your own up until the time you changed the original succession of events.

Confused yet?
Welcome to the world of time travel. Just imagine how complicated the ticket prices will be.

| | |
| --- | --- |
| Reply | Message 50 of 57 on the subject |
rom:

Cajeli (Original message)

Sent: 03/09/2017 20:30
LA TORRE DE MAGDALA
De María Magdalena se cree que su nombre indica que ella pertenecía a la ciudad de Magdala, del hebreo migdál que significa "ciudad de las torres", la cual ha querido ser asociada con un puerto pesquero, aledaño a una región donde proliferaban los burdeles.
Su fama de prostituta se origina cuando la iglesia católica la quiso identificar con la mujer pecadora que ungió con perfumes a Jesús, en la casa de Simón el fariseo; sin embargo el pasaje de Lucas 7.36-50 donde se registra este hecho, no da el nombre de la mujer a quien Jesús le perdona sus pecados, ni mencionan los 7 demonios de los que Jesús libró a la Magdalena.
Aunque en el Evangelio no se dice que ella fuera viuda o casada, tampoco se dice que fuera soltera, o una prostituta. Estuvo relacionada con mujeres importantes como la esposa del intendente de Herodes, y ayudó a financiar con sus bienes el ministerio de Jesús. Teniendo en cuenta que migdal significa torre, el nombre de María Magdalena la muestra como mujer vigilante, como una atalaya.
Precisamente esta mujer permaneció atenta a todos los acontecimientos durante el ministerio de Jesús; estuvo presente "mirando de lejos" la crucifixión del Señor, junto con el grupo de mujeres que lideraba; fue ella quien vio el lugar donde Jesús era puesto luego de morir. También fue quien vio quitada la piedra del sepulcro el primer día de la semana; y fue quien primero vio a Jesús resucitado, y salió apresurada para anunciar las Buenas Nuevas.
Con su don especial de permanecer atenta, se asemeja a las cinco vírgenes sensatas que manutuvieron aprovisionadas sus lámparas hasta la llegada del Novio. La bendigo, y reconozco que la iglesia de Jesucristo necesita Atalayas como esta mujer, la cual representa a la iglesia fiel y vigilante que será la esposa del Cordero
First
Previous
2 to 12 of 12
Next
Last
| | |
| --- | --- |
| Reply | Message 2 of 12 on the subject |
From:

Rolmen

Sent: 03/09/2017 22:32
Muy bonito cuento, ¿Quién es el autor? Quizá Wilde, o tal vez Andersen, o Dumas? O sería el judío Raigorodsky? Qué sé yo, pero el cuento es fascinante, sobretodo, en la parte narrativa en la cual especifica que estuvo, María Magdalena, presente en muchos acontecimientos y me pregunto, de que viviría esa mujer que tenía

espacio de tiempo

para estar de fisgona, de verdad que se las inventan para tener entretenidos a los lectores creyentes de fábulas y la iglesia católica no pierde tiempo, la declara santa para seguir agregando adeptos y claro, digo esto esperando no ofender a nadie.
| | |
| --- | --- |
| Reply | Message 3 of 12 on the subject |
From:

Cajeli

Sent: 03/09/2017 22:43
La historia en realidad es algo más profunda.
María Magdalena era una mujer muy joven que cuidaban sus padres sabiendo que estaba endemoniada.
Sufría de neurosis y epilepsia, de esa manera se reflejaba su enfermedad espiritual, y por esto fue sanada por Jesús. No hay bases para afirmar que era prostituta, eso fue una enseñanza falsa, o mal entendido desde que en un sermón al Papa Gregorio I se le ocurrió decir que fue la mujer pecadora que ungió a Jesús con perfumes
| | |
| --- | --- |
| Reply | Message 4 of 12 on the subject |
From:

Rolmen

Sent: 04/09/2017 00:26
Bueno

Cajeli

, real o no, es irrelevante, pero si, creo es una fantasía, es como tú mismo afirmas que el tal Gregorio I se le ocurrió que dicho personaje era una trabajadora sexual, bien pudo este sujeto u otro crear o tergiversar historias que luego, repetidas una y mil veces, con el tiempo se dan como verídicas, hay quienes afirman que esta mujer fue amante de Jesús Cristo e incluso tuvo vástagos de esa relación y no lo afirmo yo, sino está en boca de mucha gente y por ello te digo que las historias están trabucadas.
Esta es otra región de Marte, Cydonia Mensae a 33ºN y 13ºW
sidon esta en el paralelo 33
CYDONIA EN MARTE Y EL 33

| | |
| --- | --- |
| Reply | Message 5 of 12 on the subject |
From:

Cajeli

Sent: 04/09/2017 00:32
Este pasaje puede relacionarse con María Magdalena...
MATEO
15:21 Saliendo Jesús de allí, se

FUE A LA REGIÓN DE TIRO Y SIDÓN.

15:22 Y he aquí una mujer cananea que había salido de aquella región clamaba, diciéndole: ¡Señor, Hijo de David, ten misericordia de mí!

Mi hija es gravemente atormentada por un demonio.


15:23 Pero Jesús no le respondió palabra. Entonces acercándose sus discípulos, le rogaron, diciendo: Despídela, pues da voces tras nosotros.
15:24 El respondiendo, dijo:

No soy enviado sino a las ovejas perdidas de la casa de Israel.


15:25 Entonces ella vino y se postró ante él, diciendo: ¡Señor, socórreme!
15:26 Respondiendo él, dijo:

No está bien tomar el pan de los hijos, y echarlo a los perrillos

.


15:27

Y ella dijo: Sí, Señor; pero aun

los perrillos

comen de las migajas que caen de la mesa de sus amos.


15:28 Entonces respondiendo Jesús, dijo:

Oh mujer, grande es tu fe; hágase contigo como quieres. Y su hija fue sanada desde aquella hora.


15:29 Pasó Jesús de allí y vino junto al mar de Galilea; y subiendo al monte, se sentó allí.
15:30 Y se le acercó mucha gente que traía consigo a cojos, ciegos, mudos, mancos, y otros muchos enfermos; y los pusieron a los pies de Jesús, y los sanó;
15:31 de manera que la multitud se maravillaba, viendo a los mudos hablar, a los mancos sanados, a los cojos andar, y a los ciegos ver; y glorificaban al Dios de Israel.

15:32 Y Jesús, llamando a sus discípulos, dijo:

Tengo compasión de la gente, porque ya hace tres días que están conmigo, y no tienen qué comer; y enviarlos en ayunas no quiero, no sea que desmayen en el camino.


15:33 Entonces sus discípulos le dijeron: ¿De dónde tenemos nosotros tantos panes en el desierto, para saciar a una multitud tan grande?
15:34 Jesús les dijo:

¿Cuántos panes tenéis?

Y ellos dijeron: Siete, y unos pocos pececillos.
15:35 Y mandó a la multitud que se recostase en tierra.
15:36 Y tomando los siete panes y los peces, dio gracias, los partió y dio a sus discípulos, y los discípulos a la multitud.
15:37 Y comieron todos, y se saciaron;

y recogieron lo que sobró de los pedazos, siete canastas llenas.


15:38 Y eran los que habían comido, cuatro mil hombres, sin contar las mujeres y los niños.
15:39 Entonces, despedida la gente,

entró en la barca

, y vino a la región de Magdala.
SIRIO ES LA CONSTELACION DEL PERRO/ CAN MAYOR
| | |
| --- | --- |
| Reply | Message 51 of 57 on the subject |
| | |
| --- | --- |
| Reply | Message 52 of 57 on the subject |
ISAIAS 9:6 PROFETIZA A JESUCRISTO (EL NUEVO CESAR) EN CONTEXTO A SU REINO EN CAN MAYOR /CANCER/SIRIO
CANA/ CAN / PARALELO 33
NE-CESAR-IO
C-SAR
S=CONSTELACION DE DRACO=$ = SARA (ESPOSA DE ABRAHAM)= GALATAS 4:26
DRACO=S-ARA
| | | | | |
| --- | --- | --- | --- | --- |
| | CONSTELACION DE DRACO ES LA CLAVE DE LA "MAQUINA DEL TIEMPO"/TRANSFIGURACION | 28 | BARILOCHENSE6999 | 05/03/2016 12:04 |
| | SIGNO $=RIO NILO=DRACO=CONSTELAC. DEL CISNE=CRUC. DE CRISTO=ETIOPIA=SAN MARCOS | 196 | BARILOCHENSE6999 | 29/02/2016 17:05 |
| | VENECIA=DRACO=SERPIENTE=$=COLUMNAS DE HERCULES=ATLANTIDA | 74 | BARILOCHENSE6999 | 29/02/2016 17:04 |
| | DRACO (EL DRAGON DE APOCALIPSIS 12) | 11 | BARILOCHENSE6999 | 25/02/2016 14:01 |
| | ¿PORQUE CRISTO RELACIONA DRACO, "OJOS DE GATO", TAURO Y ORION? | 76 | BARILOCHENSE6999 | 25/02/2016 14:00 |
| | GRAN PIRAMIDE, DRACO, OSA MAYOR, OSA MENOR, SIRIO, PLEYADES Y ORION | 20 | BARILOCHENSE6999 | 25/02/2016 14:00 |
| | SIGNO $=RIO NILO=DRACO=CONSTELAC. DEL CISNE=CRUC. DE CRISTO=ETIOPIA=SAN MARCOS | 10 | BARILOCHENSE6999 | 25/02/2016 13:58 |
| | APOCALIPSIS 17:9 CLAVE DRACO-SCORPION-PLEYADES-ORION-SIRIO | 148 | BARILOCHENSE6999 | 25/02/2016 13:57 |
| | DRACO TIENE FORMA DE SERPIENTE/$/SNAKE/SABIDURIA/DAN/DINERO/DIANA | 13 | BARILOCHENSE6999 | 23/02/2016 13:55 |
| | DRACO TIENE FORMA DE SERPIENTE/$/SABIDURIA/SOPHIA/PHI/1.618033 | 11 | BARILOCHENSE6999 | 23/02/2016 13:54 |
| | DRACO, "OJOS DE GATO", ORION, PLEYADES Y EL SANTO GRIAL | 24 | BARILOCHENSE6999 | 23/02/2016 13:53 |
| | DRACO (TIENE FORMA DE SERPIENTE/S/$/SOPHIA/SABIDURIA/DAN/AGUILA/SANTO GRIAL) | 35 | BARILOCHENSE6999 | 23/02/2016 13:53 |
| | DRACO AND URSA MINOR (THE DRAGON/APOCALIPSIS 12) | 35 | BARILOCHENSE6999 | 23/02/2016 13:52 |
| | DRACO, OSA MENOR Y OSA MAYOR | 14 | BARILOCHENSE6999 | 23/02/2016 13:51 |
| | ATLANTIDA/COLUMNAS DE HERCULES/VIRGO/DRACO (PRECESION DE LOS EQUINOCCIOS) | 10 | BARILOCHENSE6999 | 24/01/2016 13:11 |
| | SCORPION/PUERTA DE ORO/DRACO/SERPIENTE/CONSTELACION DEL GATO/47 GRADOS/SABADO/ | 4 | BARILOCHENSE6999 | 24/01/2016 13:07 |
| | SERPENT MOUND (OHIO)-DRACO | 19 | BARILOCHENSE6999 | 30/01/2014 13:36 |
| | DRACO (DRAGON) | 1 | BARILOCHENSE6999 | 27/06/2012 17:35 |
| | |
| --- | --- |
| Reply | Message 53 of 57 on the subject |
GEMATRIA EN INGLES DE SEED=33
GEMATRIA EN INGLES DE GATE=33
SARA (CE-SAREA DE FILIPO)=PARALELO 33
the Apple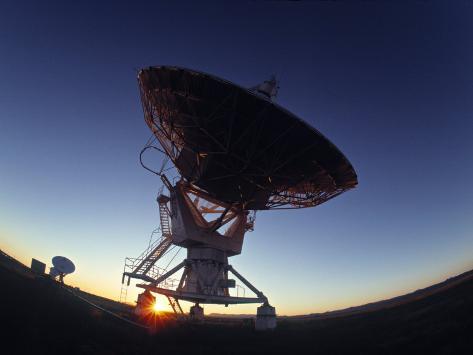 | | | | | | | | | | | | |
| --- | --- | --- | --- | --- | --- | --- | --- | --- | --- | --- | --- |
| milky way in Simple Gematria Equals: 119 | ( | m 13 | i9 | l 12 | k 11 | y 25 | 0 | w 23 | a1 | y 25 | ) |
| | | | | | | | | | | | | |
| --- | --- | --- | --- | --- | --- | --- | --- | --- | --- | --- | --- | --- |
| queen mary in Simple Gematria Equals: 119 | ( | q 17 | u 21 | e5 | e5 | n 14 | 0 | m 13 | a1 | r 18 | y 25 | |
| | | | | | | | | | | | | | | | | |
| --- | --- | --- | --- | --- | --- | --- | --- | --- | --- | --- | --- | --- | --- | --- | --- | --- |
| hebrew calendar in Simple Gematria Equals: 119 | ( | h8 | e5 | b2 | r 18 | e5 | w 23 | 0 | c3 | a1 | l 12 | e5 | n 14 | d4 | a1 | r 18 |
| | | | | | | | | | | | | | | | | |
| --- | --- | --- | --- | --- | --- | --- | --- | --- | --- | --- | --- | --- | --- | --- | --- | --- |
| mary magdalene in Simple Gematria Equals: 119 | ( | m 13 | a1 | r 18 | y 25 | 0 | m 13 | a1 | g7 | d4 | a1 | l 12 | e5 | n 14 | e5 | |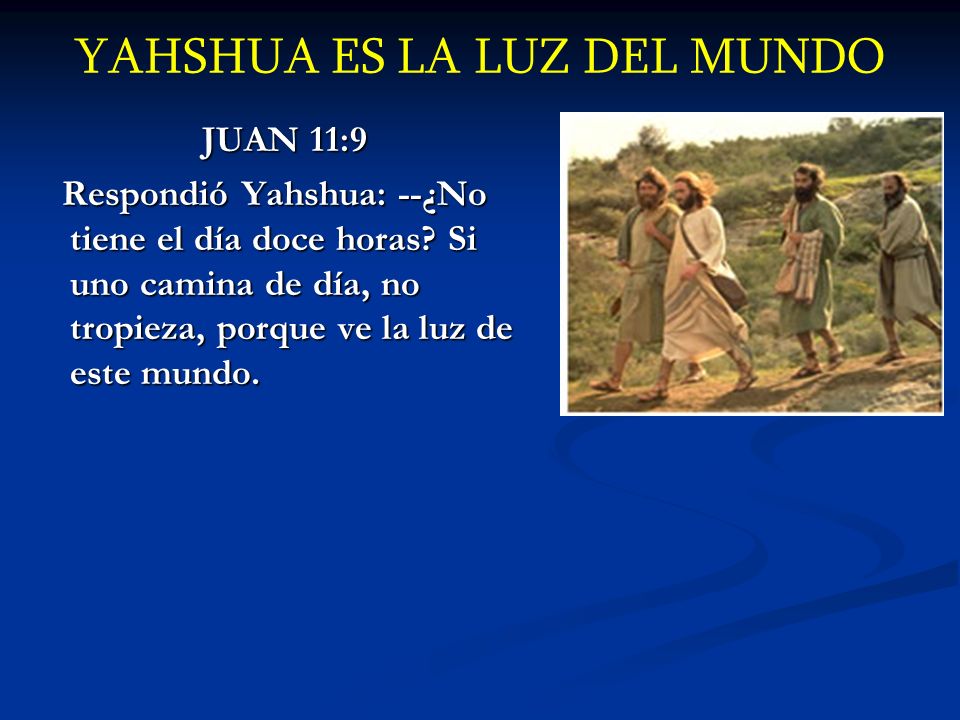 | | |
| --- | --- |
| Reply | Message 54 of 57 on the subject |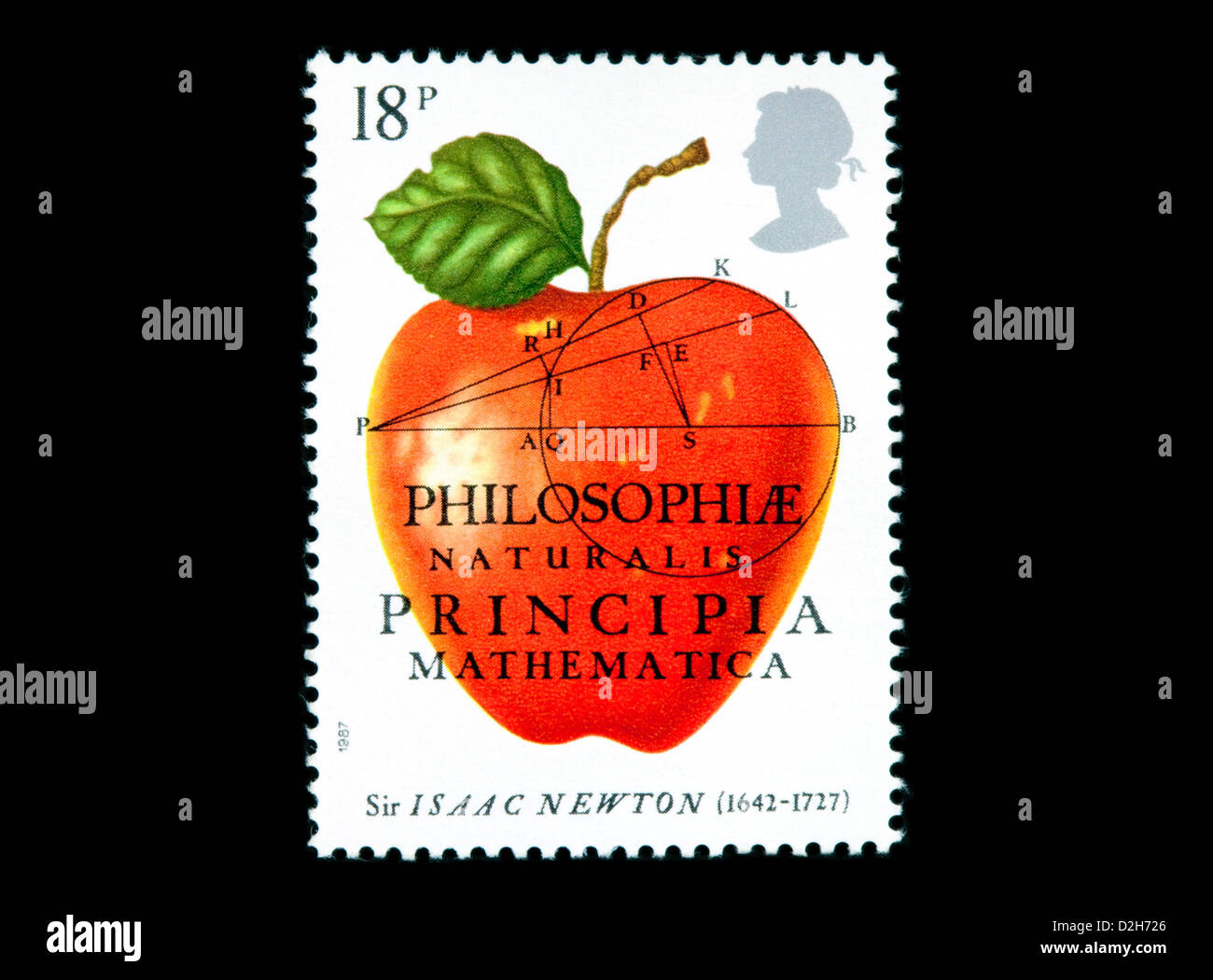 806.
Juan 16:21
La mujer cuando da a luz, tiene dolor, porque ha llegado su
HORA
; pero después que ha dado a luz un niño, ya no se acuerda de la angustia, por el gozo de que haya nacido un hombre en el mundo.
Alchemy refers to a range of philosophies and ancient practices which seek to prepare or develop the "elixir of Life" or "immortality" or "longevity" using the philosophers' stone, accomplish the transmutation of base substances into gold, and attain ultimate wisdom. Many alchemical sources treat the various substances, equipment and processes used in alchemical workshops in an allegorical sense, as metaphors for a spiritual discipline. Alchemy, in its physical procedures and investigations can be viewed as a protoscience, the precursor to modern chemistry, having provided many procedures, equipment and names of substances which are still in use.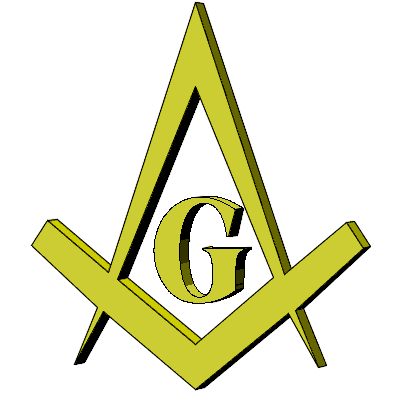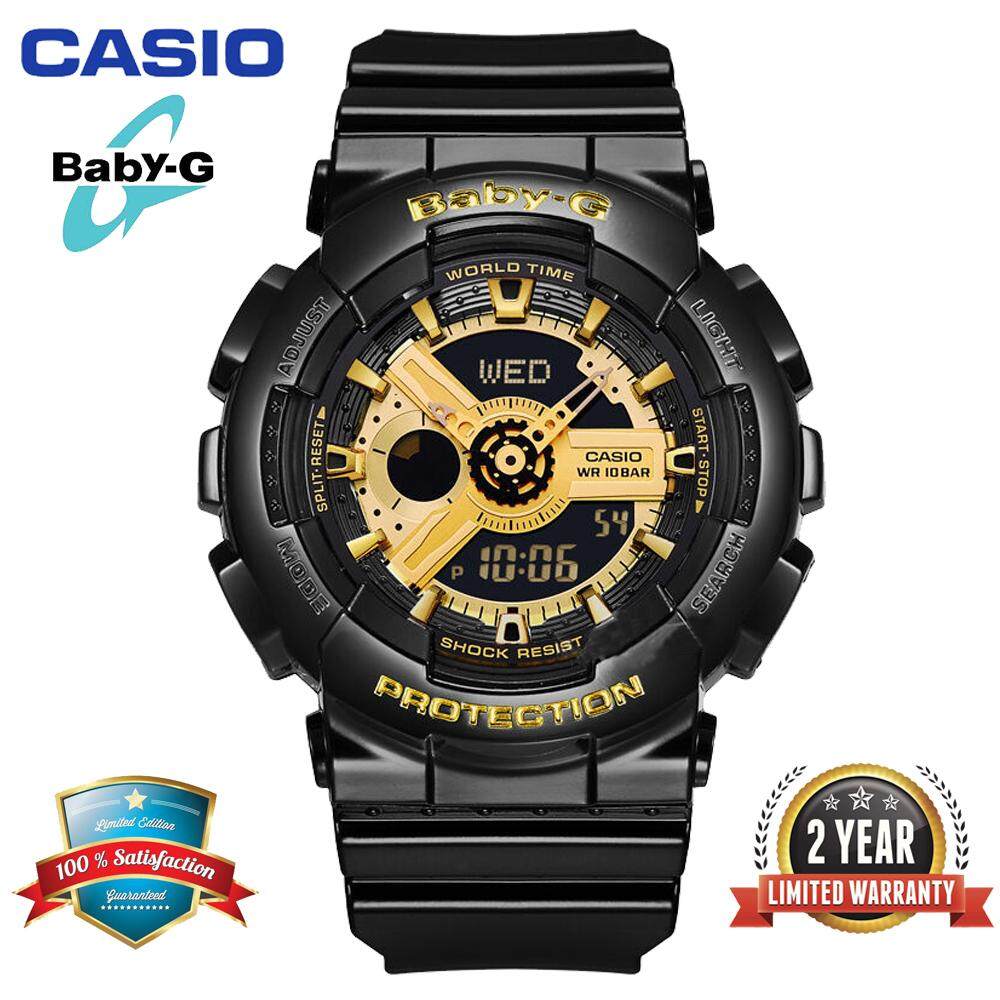 BABYLON
LO QUE NO TE MUESTRA EL RELIGIOSO, TE LO MUESTRA EL CAPITALISMO
| | |
| --- | --- |
| Reply | Message 55 of 57 on the subject |
BENJAMIN/LOBO/PERRO/GUERRA/MARTE/HORUS
EN ESTE VERSICULO ESTA LA CLAVE DE LOS VIAJES EN EL TIEMPO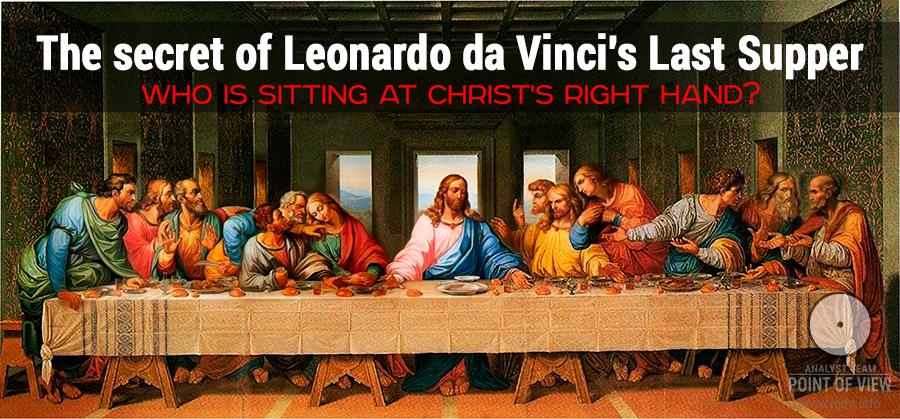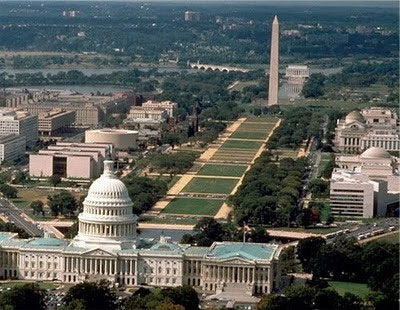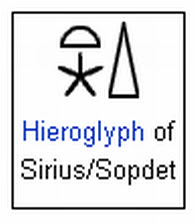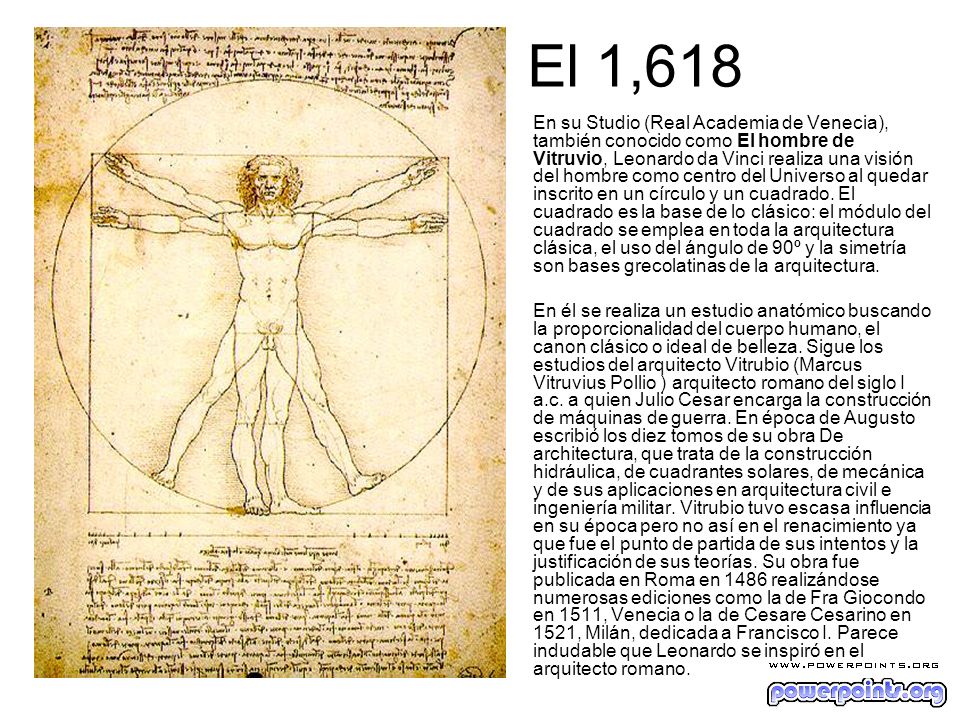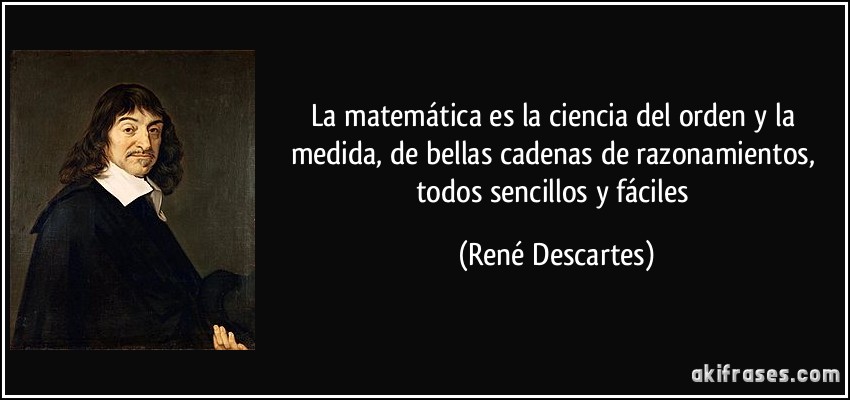 | | |
| --- | --- |
| Reply | Message 56 of 57 on the subject |
| | |
| --- | --- |
| Reply | Message 57 of 57 on the subject |
First
Previous
43 a 57 de 57
Next
Last
©2022 - Gabitos - All rights reserved