| | |
| --- | --- |
| From: timber (Original message) | Sent: 23/01/2021 05:04 |
If you have Animation Shop but hardly ever use its Image Effects, then here's your chance to use at least two. Animation Shop is a great animation program and there are so many fun things you can create with it, so let's play!

This tutorial is written mostly in my own notes and not as a formal tutorial, so you will need a comfortable working knowledge of your PSP tools, layers, palettes, etc. I will include some menu paths and screenshots, but not many. Since I make multiple tags for tag offers, I create a script to make my tag making faster, so I will provide that script for you. You should be comfortable using scripts before trying this. As always if you run into any trouble, then just ask
.
For this tutorial, you will need:
Paint Shop Pro (version 8 or higher)
Animation Shop

Supplies here:
Auburn Angel's White 01 Glitter
Fireplace Font: open and minimize
tbt-FireplaceGlitterMosaicText-script: place in the Scripts-Restricted folder
tbt-FireplaceGlitterMosaicText-layers: open in PSP
TEXT TOOL: Create as vector, Fireplace, size=72, stroke=5

MATERIALS: FGcolor=

#800000

, BGcolor=

#D60000

, FGmaterial=gradient (foreground-background, linear, angle=0, repeats=0)

Note: Complete the steps as indicated except for the steps between ~RUN SCRIPT and ~END SCRIPT. Those steps are run by the script, so you will ignore those if you're running the script. You will pick up again after ~END SCRIPT and complete any tutorial steps.


outline layer; type text; add * (asterisk) or + (plus symbol) at end of text to add additional sparkle/snowflake; select the first letter of text and change size to 80;



Optional:

This section is optional, but I encourage you to go through the steps in the hopes that you'll learn something new about editing vector objects!

Sometimes with this font you may have a letter/sparkle/snowflake that covers part of a letter or part of another sparkle/snowflake. You can see the letter 'p' in Daphne's name below covers a sparkle. And then you can see her name after moving the sparkle.

objects/convert text to curves/as character shapes;


expand the outline and name layers to reveal letter sub-layers; click a letter sub-layer to select it;

Note: I have selected the 'a' sub layer because the sparkle that I want to move is part of the letter 'a'.


load the Pen Tool; click edit mode;


draw a rectangle around the sparkle to select it; click-n-drag (or use arrow keys) to move into new position;

Note: Sparkles/snowflakes can also be deleted, flipped, mirrored, rotated, skewed, and resized by using Objects/Transform Selected Nodes. These options really allow you to customize how your text will look to make it different than the norm.


click the name sub-layer to select it then contract the outline layer;


~RUN SCRIPT: tbt-FireplaceGlitterMosaicText-script


center on canvas; duplicate;


layer properties (name=text); object properties (stroke=null, fill=white, width=0); create selection from vector; invert selection;


glitter1 layer; delete;
glitter2 layer; delete;
glitter3 layer; delete; select none;


outline layer; convert to raster; shadow (2,2,25,2,black, on a new layer);


watermark layer;

~END SCRIPT


place watermark; hide background;


crop;


copymerged;
Animate the Text
in AS, paste as new animation;


effects/insert image effect (rotate colors, start with animation frame, effect length=1.0, FPS=8);






copy F1 and paste at end (10 frames now);


click F1; effects/insert image transition (mosaic, start with animation frame, end with animation frame, transition length=1.0, FPS=5 // customize: horizontal tiles: 15, vertical tiles: 10);




click F7; repeat insert image transition;
click F13; repeat;
click F19; repeat;
click F25; repeat;
click F31; repeat;
click F37; repeat;
click F43; repeat;
click F49; repeat;
(55 frames now);


back in PSP, glitter1 layer; copy; in AS, paste as new animation;
back in PSP, glitter2 layer; copy; in AS, paste after current frame;
back in PSP, glitter3 layer; copy; in AS, paste after current frame;

Note: Although these glitter layers are hidden you can still copy and paste them into AS without unhiding them first.


in AS, edit/propagate paste;


select three frames of glitter text and copy;


select all 55 frames of mosaic text and paste glitter text into animation; view animation;


set display time to 20;


save as octree, nearest color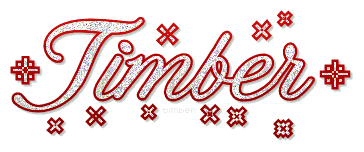 Variations




For this tag, change Rotate Colors FPS=17, omit the Mosaic effect, and set timing to 25.




For this tag, use Christmas Reign Deco Font (the snowflake is made with the # symbol). Instead of using Mosaic as the Image Transition, use Fade.





For this tag, omit all AS effects.


You may offer your results wherever you wish, but you may not sell for profit.
This tutorial was written by timber on January 22, 2021.
First
Previous
2 to 7 of 7
Next
Last
| | |
| --- | --- |
| From: Daphne70 | Sent: 11/02/2021 01:20 |
Thank you Timber for all your time and patience in showing me more on animations... you are special !!
This great tutorial for the Fireplace Glitter Mosaic had me stumped, but hopefully I am starting to get the hang it mow..
| | |
| --- | --- |
| Reply | Message 3 of 7 on the subject |
| | |
| --- | --- |
| From: timber | Sent: 11/02/2021 03:01 |
Congratulations,
Daphne
, on completing my script tutorial!

You're very welcome for the help!

I wouldn't want to tag without using scripts so it's my pleasure to help you learn more about them and how to use them

. Maybe one day you'll write a script of your own.
The drop shadow on your tag looks black to me, so I'm thinking you might have had the "blend with" color set to black (instead of white) when you saved your tag.
I've noticed when my Animation Shop crashes, it will sometimes change the "blend with" color from white to black. When you save your tags in AS you can either double check that setting or you can save your tag with the white background, and that setting won't be an issue.
My snag above is made with a fun Valentine font called
Bigdey
and the Fade transition.
| | |
| --- | --- |
| Reply | Message 4 of 7 on the subject |
Thanks Timber for the heads up on that mistake , I did think it looked a bit darker than yours ....lol , guess I was in too much of a hurry to display my new tag..lol
I will go and have some fun today making a new one ... Love all your work you do with new tutorials .. My Folders that store my Gabitos tutorials is getting quite full . as I have learnt over the years that if there is any tutorials on the new that I really enjoy to make sure that I print them out , as nothing worse than going back to a link I saved only to find it gone ..
I hope everyone has a great day and stay safe.. Our state of NSW and Sydney has been Covid free now for a few weeks , but I don't wish to say to much as only just in the last week our other State of Victoria ( Melbourne) after being Covid free also for weeks has now contacted that mutant strain for overseas travelers and is now about to go back into Lockdown on its third wave of this terrible disease. Seems like it just looks like it is over and then it rears its ugly head again... I hope you are all staying safe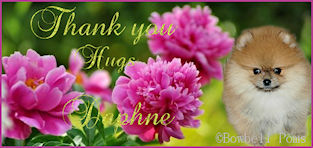 | | |
| --- | --- |
| Reply | Message 5 of 7 on the subject |
Hi Timber, thanks for the extra notes and in doing it again my customize optimization settings screen does not appear .... any idea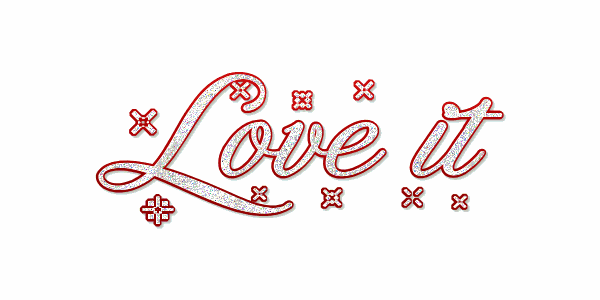 | | |
| --- | --- |
| Reply | Message 6 of 7 on the subject |
Well I think i must have gremlins in my pc ( or just me ) as the optimization screen came up this time, and yes you are right it was set on black... so changed it
Really enjoying getting the hang of it all....lol
| | |
| --- | --- |
| Reply | Message 7 of 7 on the subject |
| | |
| --- | --- |
| From: timber | Sent: 12/02/2021 23:33 |
I think I can hear Alicia Keys singing

This Girl Is On Fire!


LOL. You go, girl!

I know how addicting it can be to play with scripts. It's fun to see
you
having fun with them!

It's good to read that you got rid of those pesky gremlins LOL and got your tag sorted. Great results! Thanks for posting

, so I could see!

First
Previous
2 a 7 de 7
Next
Last