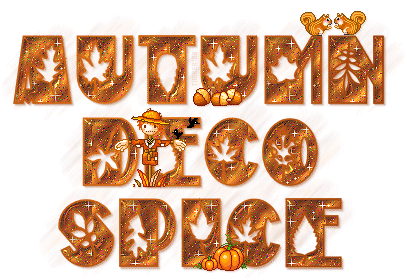 Continued from Page 1
Animate the Text
23. Hide the Background layer, then copy the merged image and paste in Animation Shop as a new image (this will be the first frame [F:1] of the text animation).

Edit > Copy Merged (Ctrl+Shift+B)

In AS: Edit > Paste > As New Animation (Ctrl+V)
24. Back in PSP, hide layer 1 and unhide layer 2. Copy the merged image and paste in AS after the current frame (this will be the second frame [F:2] of the text animation).

Edit > Copy Merged (Ctrl+Shift+B)

In AS: Edit > Paste > After Current Frame (Shift+Ctrl+L)
25. Back in PSP, hide layer 2 and unhide layer 3 then repeat the copy merged and paste commands from step #34 (this will be the third frame [F:3] of the text animation).
26. Select all the frames of the animation and change the display time to 15.

Edit > Select All (Ctrl+A)
Animation > Frame Properties (Alt+Enter)
Crop and Save the Animation
27. Crop the animation by double-clicking on the Crop icon on the Tool Palette.

Choose "Surround the opaque area" and click OK.

Double-click within the crop square to crop (or press the Crop button).
28. Save the animation.

File > Save As (F12)

Click the Customize button.

Click the Colors tab and choose these settings.

Number of Colors=255 colors
Create palette by: Optimized Median Cut
Reduce colors by: Error Diffusion

Click the Optimizations tab and place a checkmark in these three boxes.

Write Minimal Frames
Collapse Identical Frames
Map Identical Pixels to Transparent

Click the Partial Transparency tab and choose these settings.

Convert pixels less than=1
Yes, blend with this color; color=#FFFFFF

Click OK.
Click Next.
Click Next.
Click Next.
Click Finish.


YOU'RE DONE!!!


Variations
For this example, I have added the words "Welcome Autumn!" to my tag.




I have used the font, Bickley Script LET Plain: 1.0, size 26, stroke=0.2. For the Foreground and Background Patterns, I used the orange spice glitter images.

I have created a file with this same text (both with and without the exclamation point and with and without a drop shadow). If you would like to add this text to your tag, click here and save the png file to your computer. After step #22, open this file in PSP and select around the size that you want to use with the Freehand Selection Tool (just like you did with the autumn tubes), float the selection, copy it, and then paste it as a new layer on your working canvas. Then position the text with the Move Tool. Continue at step #23.
For this example, I have added an inner bevel to each of the glitter layers
and then applied Eye Candy 4000 Glass (rather than using SuperBladePro).




These settings below can be used to substitute for the SuperBladePro step #11.

Effects > 3D Effects > Inner Bevel

Bevel=Bevel2
Width=10
Smoothness=25
Depth=4
Ambience=-20
Shininess=35
Color=#FFFFFF
Angle=135
Intensity=35
Elevation=55


Then apply Eye Candy 4000 Glass.

Effects > Plugins > Eye Candy 4000 > Glass

First reset all tab settings to factory default.

Settings > Reset to factory default (F5)

Then apply these settings to the Basic tab.

Bevel Width=6.99
Smoothness=75
Inside marquee=checked
Edge Darkening=3
Gradient Shading=0
Refraction=50
Opacity=0
Tinting=40
Glass Color=#FFFFFF


Then after applying the glass, sharpen twice.

Adjust > Sharpness > Sharpen
Adjust > Sharpness > Sharpen