| | |
| --- | --- |
| From: timber (Original message) | Sent: 29/07/2021 17:04 |
Ommadawn Dot and Cross




This challenge is part of a new series of old school challenges called Tube Background Challenge. For these challenges you only need a tube, some filters and a font.

For this challenge you will need*:
Toadies Blast 'Em (optional: Blast 'n Blur)
Filter Factory V Ommadawn (you may find Ommadawn with your Toadies filters)
Penta Dot and Cross

*If you don't have these plugin filters, then try the instructions below for creating a similar-looking background using only PSP filters.


Paste your tube as a new layer. Duplicate the tube and move layer down.


Set background color to white. If you'd like to introduce an additional color into the background then set the background color to a non-white color. Plugins/Toadies Blast 'Em (default settings: 20, 211). Increase the value for Diffuse for a more diffuse background.
Note: For a lighter, blurrier background you could apply Toadies Blast 'n Blur instead (15, 15).


Plugins/Filter Factory V Ommadawn (15, 15, 234, 17). Adjust the value for cell height and cell width to create larger or smaller squares.


Magic Wand Tool (reset to default, set mode=Add). Click on a black line with the tool to select. This will select all black lines unless there is a break in the lines. Click on any disconnected lines to select or use Selections/Modify/Select Similar (reset to default, choose discontiguous). Delete selection. Select none.


Plugins/Penta Dot and Cross (100, 0, 0).
For my tag I animated with VM Natural Sparkle (max size=39). My font is

Abella Script

.





If you give this challenge a play, I'd love to see your creations!

First
Previous
2 to 15 of 15
Next
Last
| | |
| --- | --- |
| Reply | Message 3 of 15 on the subject |



I love this challenge, thank you so much, Timber!! The taggy is a snaggy ♥









| | |
| --- | --- |
| Reply | Message 4 of 15 on the subject |
I am back to give a little info on what effects I used in my snag tag ♥
~~~~~~~~~~~~
Next, I enhanced the color of the bevel+glass text. Adjust > Hue and Saturation > Automatic Saturation Enhancement: More colorful; Strong; Skintones present.
I duplicated the bevel+glass text and then added an Antique Mosiac effect. Effects > Texture Effects > Texture > Antique Mosaic.
Settings: 50, 50, 70, 2, 50, Symmetric.
I set the Blend Mode to Screen.
Opacity set to 50%.
*Note* My PSP kept closing on me every time I opened the Texture effects menu (see how my screen shot shows "Not Responding"). It did it like 4 times but did reopen on its own and still had all my work in progress. When it did it the last time, it ended up opening an OLD work session. So I lost all of the work I had, including this tag. *End Note*
As seen, I do have a 4 px* white border and I did 8 px* green border as well (colors from image). The green border has a Gaussian Blur 3.00 radius.
*Note* The text was done as Vector. I duplicated the text layer 2 times. Text layers (from bottom to top) green 8 px Foreground; white 4 px Foreground; yellow text as is. *End Note*
A drop shadow was added to tube layer and white border text layer.
Drop Shadow settings are: 2, 1, 31% opacity, 5, black, Shadow on new layer. The white border text drop shadow was moved below the green border text layer.
As for the sparkle settings. I also used VM Natural Sparkle. Settings:
Max Size: 39
Random Seed: for 1st frame 164, for 2nd frame 170, for 3rd frame 176
I think I covered everything now. I did my best to gather/remember the info.
| | |
| --- | --- |
| Reply | Message 5 of 15 on the subject |
| | |
| --- | --- |
| From: timber | Sent: 30/07/2021 19:26 |
Oh, I love the flowers you chose,
Karla
!

Daisies are beautiful flowers.
It's funny... when I saw your tag yesterday, I saw the text and tried to figure out
what you did, and today I see you posted all your notes
. I like the effect with the blurred green border as it's an old school way of making a faux gradient glow
(good tip). Thanks so much for taking the time to share all the details!

I know how much time it takes to get that all out
LOL. For myself I have revisited threads to read tag notes, so it's good to have all that posted and available.
I love this simple ommadawn dot-n-cross background and want to try it with an animal or person tube, but I'm still playing with flowers. So I chose another flower by Bobbie Allen and came up with this.
I used AnotherJo's
Shimmering Edge Tutorial
to add the glitter border around the red roses. For my text I selected a small area of one of the rosebuds to paste into a text selection, applied bevel and glass settings same as Karla posted above, then added a drop shadow (-2, -2, 25, 2).
| | |
| --- | --- |
| Reply | Message 6 of 15 on the subject |
| | |
| --- | --- |
| From: timber | Sent: 30/07/2021 22:13 |
| | |
| --- | --- |
| Reply | Message 7 of 15 on the subject |
| | |
| --- | --- |
| From: justjam | Sent: 31/07/2021 00:09 |
I made a snag. I think I need a tube with more color next time. Anyway,
the font I used is called Black Forest. I also animated mine with VM Natural-Sparkles.
| | |
| --- | --- |
| Reply | Message 8 of 15 on the subject |
| | |
| --- | --- |
| From: timber | Sent: 31/07/2021 01:09 |
Oh
, what a pretty flower cluster you chose,
Judy
, I love the colors!
It's a shame the color doesn't show more with this background. I like that you rotated your text
. I tried that on one of my tags but I couldn't get it to look right
.
Thanks for giving this challenge a play and sharing your snag and tag details!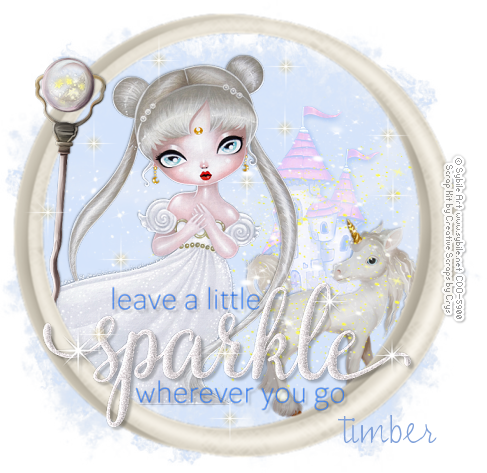 | | |
| --- | --- |
| Reply | Message 9 of 15 on the subject |
| | |
| --- | --- |
| From: Jossie | Sent: 31/07/2021 02:43 |
I don't have filters so I tried the without filters
Still not sure what I'm doing
| | |
| --- | --- |
| Reply | Message 10 of 15 on the subject |
Thank you for posting the no plugins info, Timber! That is so awesome :D I love what you did with your red roses tag - glitter!! It is gorgeous ♥ (And what a pretty "Leave a little sparkle..." tag!)
Judy, I absolutely love your blue floral tag! It is calming and beautiful ♥ P.S. It was snagged ;D
Jossie, that is very beautiful!! I love the font you chose for your tag too! ♥
| | |
| --- | --- |
| Reply | Message 11 of 15 on the subject |
| | |
| --- | --- |
| From: justjam | Sent: 31/07/2021 03:31 |
Everyone did such a fantastic job on this challenge. I love all of them. Karla your daisies are beautiful.
Timber and Jossie both used the irises by Bobie Allen and I love both of your tags. Jossie, your tag without
plugins looks as good as with them! I love timbers red roses also. I want to try that Shimmering Edge
tutorial!
| | |
| --- | --- |
| Reply | Message 12 of 15 on the subject |
Thank you Judy! ♥ (commenting from the other challenge page, if I do not see you before your surgery, I wish you a great recovery ♥)
I loved the Bobbie&Marilyn artwork used and had to go check out their website. I saved quite a bit of their tubes :D

| | |
| --- | --- |
| Reply | Message 13 of 15 on the subject |
| | |
| --- | --- |
| From: timber | Sent: 31/07/2021 17:33 |
Thank you,
Karla
, and you're welcome! That lovely sparkle tag was made by Judy. Isn't it sweet and girly?
Jossie
, do you need help understanding my instructions? Admitedly I wrote them in a "quick and dirty" fashion without my normal amount of detail, so if you need a help on any of the steps, then please let me know. Your tag turned out as I would expect although the background looks a little different. Did you use Mosaic Glass on the background or the Weave filter?
Maybe you used the Weave filter and then resized your tag. Instead of resizing your tag, work with a resized TUBE instead. With that tube I resized it to fit inside a 400x400 canvas and then applied the tut steps.
In any case, it still turned out beautifully!

And I see you also have the Art Deco Font bug
LOL. It seems we all have been using Art Deco Fonts lately
. It's great to see you tagging again
. Thanks for having a play with this challenge and posting your tag results!

| | |
| --- | --- |
| Reply | Message 14 of 15 on the subject |
Hi Everyone nice to see lots more people in here, and love all your tags .. Just finished resetting my Corel 2019 ultimate as it like all my other Corel products freezes up when doing lots of tasks mainly text but does it on anything sometimes.. and it is such a pain as the whole of the psp freezes and I then usually have to use task manager to close the programme, once again I complained to Corel and they just had me reset it again.. so fust finished putting all my file locations in again... will see how long it lasts before freezing again.. Not long I am sure.. Ilove the Corel PSP but it is so stupid that I have to revert to using Jasc 8 to do part and Corel psp for another.
| | |
| --- | --- |
| Reply | Message 15 of 15 on the subject |
Oh no, that is a pain to deal with it. I have had problems with my PSP8 freezing up but I think it happens whenever I have the app open for a loooong time (days for example).




Daphne, that is such a cute birdie tag! Great job :)
| | |
| --- | --- |
| Reply | Message 16 of 15 on the subject |
| | |
| --- | --- |
| From: timber | Sent: 01/08/2021 17:22 |
I read quite a bit about the newer versions shutting down on taggers
. Sorry to read you're having trouble with it,
Daphne
. I know that PSP8 is a way old version and doesn't have all the bells and whistles of the newer versions, but I rarely ever have any trouble with it *knock on wood*.
What a sweet birdy tube you chose for your tag, I love it!

I'm guessing you left the black lines of the Ommadawn filter in place, but you can easily remove them by selecting with the Wand Tool and deleting. Maybe something to experiment with for another tag.
Thanks for trying this tutorial and showing your results!
I enjoyed seeing them
.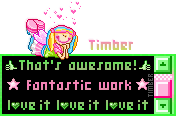 First
Previous
2 a 15 de 15
Next
Last